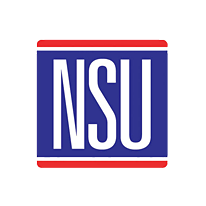 NSU was founded in 1873 in Germany, originally as a sewing machine manufacturer. It started to produce bicycles in 1886 and motorcycles in 1901. In 1905, its first car debuted and only a couple of years later, engines ranging from 1300cc to almost 4-litres were available. In 1928, the production of cars ceased. Fiat acquired the rights to the NSU name from the company that had run it into severe financial difficulties. NSU was finally sold to the Volkswagen group in 1969 and was merged with Auto Union. The last NSU car was produced in 1977 and after that, Audi never used the brand name again.
https://www.classicdriver.com/en/cars/nsu
© 2014 ClassicDriver. All rights reserved.