1991 Porsche 962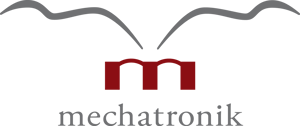 Location

Performance

680 PS / 501 kW / 671 BHP
Description
Der Porsche 962 C
Siebenmal zwischen 1982 und 1994 gewinnen die Sportwagen vom Typ Porsche 956/962 in Le Mans, und beherrschen auch auf anderen Rennstrecken der Welt die Konkurrenz. Der 962 C basiert auf dem 956, hat einen um 120 Millimeter verlängerten Radstand. In Europa kommt ein Bi-Turbo zum Renneinsatz, in Nordamerika wird eine IMSA-Version mit einem Turbolader eingesetzt. Der Porsche 962 war eine im Jahr 1984 vorgestellte Variante des 1982 für die FIA-Gruppe C entwickelten Porsche 956, die auch die Bestimmungen der amerikanischen IMSA-Rennserie erfüllte. Das neue Fahrgestell konnte von Teams in beiden Serien eingesetzt werden, mit Gruppe-C-konformer Technik ausgestattet als Porsche 962C bezeichnet. Nach 27 Exemplaren des 956 baute Porsche vom 962 insgesamt etwa 90 Rennfahrzeuge, zudem hatten Teams den 962 teils grundlegend modifiziert bzw. auf dem 962 basierende Eigenkonstruktionen eingesetzt, um das Chassis steifer und sicherer zu machen und die Aerodynamik zu verbessern. In den acht Jahren 1984 bis 1991 wurden rund 54 Siege und zahlreiche Meisterschaften eingefahren. Damit gilt der 962 als der wohl erfolgreichste Rennsportwagen, obwohl sich das Porsche-Werk zugunsten der Kunden vom Sport zurückzog. Ende der 1980er Jahre wurde zwar die Dominanz des 962 von den Werksteams von Mercedes, Jaguar, Nissan und Toyota gebrochen, 962 waren aber immer noch zahlreich im Einsatz, bis Formel-1-Motoren vorgeschrieben wurden, worauf die Sportwagen-WM aufgrund der hohen Kosten eingestellt wurde. Aber selbst danach, 1993 in Road America und 1994 in Le Mans, gewann der 962 noch Rennen. Der 962 hatte einen Stahlkäfig statt ALU und natürlich waren die Füße des Fahrers jetzt hinter der VA. Hierzu wurden die Vorderräder samt Achse nach vorne platziert, was einen kürzeren Vorderwagen (Hauptunterschied zum 956 in der Optik) zur Folge hatte. Hätte man die Pedalerie einfach nach hinten gesetzt, hätte man das komplette Konzept Fahrer/Tank/Motor verändern müssen, was zu aufwendig gewesen wäre. Etwas veränderte sich durch diese Maßnahme, der 962 war 12 cm länger im Radstand als der 956. Das Heck des 962 war eine Mischung aus Lang -und Kurzheck des Gruppe C.
Der hier angebotene Porsche 962 C #165 wurde im Frühjahr 1991 bei Porsche in Weissach fertiggestellt und verblieb im Eigentum der Weissacher als Reservefahrzeug. Für den einzigen Renneinsatz wurde Chassis 165 im August 1991 an das Rennteam Obermaier Racing entliehen, welches den Wagen im Zuge der FIA Sportwagen Weltmeisterschaft beim 430 Kilometer Rennen am Nürburging einsetzte. Pilotiert wurde der 962 hierbei von Jürgen Oppermann und Otto Altenbach. Im Qualifying noch auf Position 10 platziert, mit einer Rundenzeit von 1.27,856, gelang es den beiden Fahrern im Rennen 6 Plätze gut zu machen und auf Position 4 das Rennen zu beenden. Dieser Renneinsatz sollte der einzige im Leben von Chassis 165 bleiben. Für die folgenden 4 Jahre verblieb das Fahrzeug im Besitz von Porsche Weissach und wurde eingelagert. Im Herbst 1995 erreichte Porsche die Anfrage eines ihrer wichtigsten Kunden, welcher einen 962 für seine private Sammlung suchte. Nur wenige Wochen zuvor erwarb derselbe Kunde direkt vom Porsche Messestand der IAA 1995 den legendären Porsche 993 GT2 EVO in der berühmten "Harlekin" Lackierung. Und so fiel die Wahl eben jenem Sammler, den Porsche 962, Chassis 165 zu verkaufen. Auf dessen Wunsch hin wurde das für das Nürburgring Rennen verwendete Karosserie Heckteil wieder gegen das originale, ursprüngliche Heckteil getauscht, mit welchem der Wagen 1991 bei Porsche fertig gestellt wurde. Auch die "Primagaz" Folierung, welche der Wagen im Rennen getragen hatte wurde entfernt und der Wagen optisch wie auch technisch für die Übergabe an den Sammler aufgearbeitet. Die Auslieferung an das private Museum des Käufers erfolgte im Frühjahr 1996. Die folgenden 23 Jahre verblieb der Wagen im privaten Museum des Eigentümers, ohne hierbei jedoch nochmals das Licht einer Rennstrecke zu erblicken. Im Jahre 2019 erfolgt Schlussendlich der Ankauf durch unser Unternehmen. Ein entscheidender Faktor hierfür war die bei Porsche 962 extrem selten anzutreffende Originalität des Wagens. Viele 962 wurden im Laufe Ihres Lebens durch Kundenteams umgebaut und optimiert. Andere mussten aufgrund von Unfällen neu aufgebaut werden. Chassis Nr. 165 blieben solche Arbeiten erspart. In Zeiten des boomenden Historic Racings ist dies eine seltene Gelegenheit einen extrem originalen 962 sein Eigen nennen zu können, um damit bei den Highlights der Saison, wie z.B. LeMans Classic oder in Laguna Secca während der Monterey Car Week um Siege kämpfen zu können. Für Detailfragen steht Ihnen unser Verkaufspersonal jederzeit gerne zur Verfügung. Bitte beachten Sie, dass Fahrzeugbesichtigungen grundsätzlich nur nach vorheriger Terminvereinbarung möglich sind.
__________________________________________________________________________
The Porsche 962 C
Seven times between 1982 and 1994, the Porsche 956/962 sports cars won at Le Mans, and also dominated the competition on other race tracks around the world. The 962 C is based on the 956 and has a wheelbase that is 120 millimeters longer. In Europe, a bi-turbo is used for racing; in North America, an IMSA version with a turbocharger is used. The Porsche 962 was a variant of the Porsche 956 developed in 1982 for FIA Group C that was introduced in 1984 and also met the regulations of the American IMSA racing series. The new chassis could be used by teams in both series, equipped with Group C-compliant technology designated as the Porsche 962C. After 27 examples of the 956, Porsche built a total of about 90 race cars from the 962; in addition, teams had modified the 962, sometimes fundamentally, or used in-house designs based on the 962 to make the chassis stiffer and safer and to improve aerodynamics. In the eight years from 1984 to 1991, around 54 victories and numerous championships were won. This makes the 962 arguably the most successful racing sports car, although the Porsche factory withdrew from the sport in favor of its customers. In the late 1980s, although the 962's dominance was broken by the factory teams of Mercedes, Jaguar, Nissan and Toyota, 962s were still used in large numbers until Formula One engines were mandated, whereupon the World Sports Car Championship was discontinued due to the high cost. But even after that, at Road America in 1993 and Le Mans in 1994, the 962 was still winning races. The 962 had a steel cage instead of ALU and of course the driver's feet were now behind the VA. For this, the front wheels including the axle were placed forward, resulting in a shorter front end (main difference from the 956 in looks). If the pedals had simply been moved to the rear, the complete driver/tank/engine concept would have had to be changed, which would have been too costly. Something changed by this measure, the 962 was 12 cm longer in the wheelbase than the 956. The rear of the 962 was a mixture of long - and short tail of the group C.
The Porsche 962 C #165 offered here was completed at Porsche in Weissach in the spring of 1991 and remained the property of Weissach as a reserve vehicle. Chassis 165 was loaned to the Obermaier Racing team in August 1991 for the only race in which the car was used in the FIA Sports Car World Championship at the 430 kilometer race at the Nürburging. The 962 was driven by Jürgen Oppermann and Otto Altenbach. In the qualifying still placed on position 10, with a lap time of 1.27,856, the two drivers succeeded in the race 6 places to make good and on position 4 to finish the race. This race was the only one in the life of Chassis 165. For the following 4 years the car remained in the possession of Porsche Weissach and was stored. In the fall of 1995, Porsche received a request from one of their most important customers who was looking for a 962 for his private collection. Only a few weeks before, the same customer had purchased the legendary Porsche 993 GT2 EVO in the famous "Harlequin" livery directly from the Porsche booth at the 1995 IAA. And so the choice fell to that same collector to sell the Porsche 962, chassis 165. At the request of the collector, the rear body panel used for the Nürburgring race was replaced with the original rear panel with which the car was completed at Porsche in 1991. Also the "Primagaz" foiling, which the car had worn in the race, was removed and the car was optically as well as technically refurbished for the handover to the collector. The delivery to the private museum of the buyer took place in spring 1996. The following 23 years the car remained in the private museum of the owner, without seeing the light of a race track again. Finally, in 2019, it will be purchased by our company. A decisive factor for this was the extremely rare originality of the Porsche 962. Many 962s were rebuilt and optimized by customer teams over the course of their lives. Others had to be rebuilt due to accidents. Chassis No. 165 was spared such work. In times of booming Historic Racing, this is a rare opportunity to own an extremely original 962 to compete in the highlights of the season, such as LeMans Classic or in Laguna Secca during the Monterey Car Week. Our sales staff will be happy to answer any detailed questions you may have. Please note that vehicle inspections are generally only possible by prior appointment.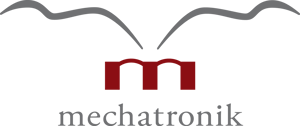 ---
Contact Person
Kontaktperson
---