1987 Porsche 911 "Turbo"
1988 Porsche 930/RUF BTR 3.4L Cabriolet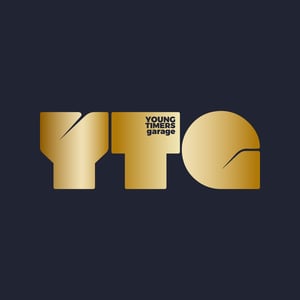 YTG- Young Timers Garage Pty Ltd
Location
Description
1988 Porsche 930 Turbo "RUF - BTR 3.4L" Cabriolet 2dr Man 5sp 3.4T - ONLY 1 in Australia - Less then 20 in the world made.
We are extremely privileged and proud to offer you this very special opportunity in securing a very rare and extremely hard to find 1988 Porsche 930 Factory Cabriolet with the special \'\'RUF\'\' specification being that of RUF BTR 3.4L (374HP) with RUF 5 Speed gearbox with major RUF performance upgrades and enhancement\'s ALL done under authority and license by RUF with FULL documentation verifying this very special and unique 80\'s iconic supercar with all correct/matching numbers. This very special incredibly expensive 930 RUF Specification was originally delivered new to a Hollywood Mogul in Beverley Hills in 1988. It was imported to Australia back in the 90\'s and was converted to RHD for AUS standards/engineering on arrival and has been on full registration since and to this day.
With sadly most of the official documents destroyed in a major flood at RUF HO years ago, a lot of records have been damaged or lost so confirmation numbers are unsure but less then 20 RUF BTR 3.4L Cabriolets were ever built and how many are left and in period correct perfect order as this amazing example who knows. This is however the ONLY genuine RUF BTR 3.4L built example in Australia and now being offered for the first time in over 20+ years. This is a brilliant opportunity in securing a very special and very rare and iconic 80\'s RUF Porsche that has all verification papers from Porsche and RUF HO confirming her authenticity and history. So raw and brutal in power delivery this analogue experience is so pure that it is an occasion every time you get behind the wheel of the Turbo RUF Porsche you know she will always been desired for generations to come. This is one of the \'\'lowest\'\' production 911/930 models Porsche/RUF that was ever made globally.
With her distinctive \'\'widebody\'\' stance and with major RUf upgrades done as part of the BTR 3.4L package included:
- RUF 3.4L BTR Engine Upgrade (374HP) incl RUF Intercooler
- RUF 3.4i Pistons, Cylinders and different camshafts
- RUF Sports Quad Pipe System
- RUF 5 Speed Gearbox
- RUF Front Bumper with Integrated Oil Cooler
- RUF Rear Bumper
- RUF Speedline 17" Staggered Alloys
- RUF Leather Sports Steering Wheel
- RUF Turbo Boost Control/Dial
- RUF Instrumentation/Dials/Gauges
- RUF/Recaro Electric Heated Seating
The previous custodians have invested and looked after her very well from day 1 and from a closer inspection you will confirm the originality this sought after \'\'air cooled\'\' Porsche has been kept in. ALL Factory Books/Manuals/Authentic Letters from RUF/Porsche/Folder of History/Receipts accompany the sale to confirm all pedigree including PCA authenticity of cars originality. Alloys totally refurbished also the soft top cover is in perfect order and straight complete body lines shows she has not or ever been abused. This truly is a very rare chance to acquire this very special RUF BTR 3.4L Cabriolet in her original delivered colours and with matching engine and gearbox this is really the find of the year if your a Porsche collector or a genuine car collector wanting to retain history on one of the most historical car brands ever.
We accept and take \'\'CRYPTO- CURRENCY\'\' as payment and we have some of the best finance & insurance partners on board who are highly experienced to offer you or your company finance tailored packages from over 15 major lenders & insurance providers , very comprehensive Extended Warranty Plans for up to 3 years including roadside assistance and Nationwide Delivery can be arranged. Overseas shipping to any where in the world can be arranged also very easily by us as we are shipping collectable cars via air/sea every month.
We thank you for taking the time in viewing our iconic RUF 930 BTR 3.4L Cabriolet and if you would like to make a genuine inquiry please contact us at your earliest convenience to speak to one of our friendly staff. We are a family-owned and operated business as well as a VACC member specializing in classic/collectible/interesting cars with over 130 years of collective motor industry experience at the highest levels.
We would be honoured to assist and help you further or if there is something special you are looking for please just ask us we may have it coming!.
We Are..........Passion Driven.
We would be honoured to assist and help you further or if there is something special you are looking for please just ask us we may have it coming!.
We Are..........Passion Driven.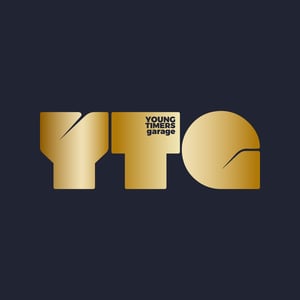 ---
YTG- Young Timers Garage Pty Ltd
Greenlink Business Estate Unit 14-16 Adriatic Way
86 Indian Drive
Keysborough
3173
Victoria
Australia

Contact Person
Kontaktperson
---