1978 Porsche 911 "Turbo"
Porsche 930 turbo Mk 1 Ruf BTR 3.4 5-Speed RUF-Box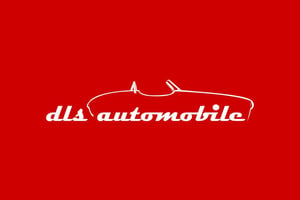 Location

Performance

421 PS / 310 kW / 416 BHP
Description
Alu-Räder RUF 17x9" und 17x10 ",
Front- und Heckschürze RUF,
Design-Folie RUF,
RUF-Abgasanlage mit 4 Endrohren,
Lederausstattung,
Sportsitze,
Außenspiegel links und rechts elektrisch,
Fensterheber elektrisch,
3-Speichen Lederlenkrad RUF,
Alu Pedalwerk RUF,
5-Gang RUF-Getriebe.
Radio Becker Traffic mit Navi und Soundsystem mit 6 Lautsprecher,
Antenne elektrisch vorne rechts,
wärmedämmendes Glas mit Grünkeil,
Batterie Hauptschalter,
Domstrebe,
Stoßfänger NR SportRUF,
Hinterachsstabilisator 20mm ,
Vorderachsstabilisator 20mm ,
Turbolader 964 turbo 3.6 mit Ladeluftkühler,
RUF Ladedruckanzeige,
RUF Regenleistenabdeckung,
Frontscheibe RUF
Ein alter "Bekannter" ist wieder bei uns. Wir sind glücklich und stolz, Ihnen einen der beeindruckendsten Turbos zu präsentieren, aus einer Zeit, als selbst die serienmäßigen Turbos ab Werk am oberen Ende der Nahrungskette waren….Alois Ruf ließ sich darauf etwas einfallen und stellte in den 80er Jahren seinen BTR 3.4 mit hauseigenem 5-Gang-Getriebe dagegen. Einer der ersten - wenn nicht gar der erste! - Sportwagen überhaupt, der in den 80ern die 300km/h-Schallmauer durchbrach und damit weltweite Sonderstellung erreichte.
Der Rest ist Geschichte und machte aus dem Hause RUF Automobile die wahrscheinlich weltweit anerkannsteste Manufaktur für Supersportwagen, denen der Porsche 911 in allen Varianten als Basis für alle weiteren Verbesserungen dient.
Bevor jedoch RUF Fahrzeug-Hersteller mit eigenen Fahrgestellnummern wurde, bediente er sich mit "normalen" Porsche Serien-Fahrzeugen, denen er nicht nur das Laufen beibrachte, sondern im Grunde alles an den Autos so änderte, daß sie dieser enormen Mehrleistung angepasst alles besser konnten: Beschleunigung, Vmax, Geradeauslauf, Straßenlage, Bremsen, Gesamt-Komfort…sämtliche fahrdynamisch relevanten Punkte wurden verbessert, verfeinert und geschärft, bis es ein echter "Ruf" war.
So einen haben wir hier.
Sollte Sie die hohe Gesamtlaufleistung irritieren, entkräften wir Ihre Bedenken gerne durch zwei Fakten: erstens ist die angegebene Laufleistung nur ehrlich und glaubwürdig, wenn man das Alter des Fahrzeugs berücksichtigt (relativ betrachtet sogar verhältnismäßig niedrig bei ca. 5000km/Jahr).
Und zweitens ist dieses Fahrzeug innerhalb der letzten Jahrzehnte seit dem Umbau auf BTR fast ausschließlich bei RUF Automobile gewartet und instandgehalten worden.
Der Motor wurde vor ca. 20000 km bei RUF komplett revidiert (Rechnung über ca. 25000 € liegt vor)
Das Getriebe wurde vor ca. 2000 km bei RUF revidiert inkl. neuer Kupplung (ebenfalls durch vorliegende Rechnung dokumentiert)
Die komplette Besitzer-Geschichte und Wartungsgeschichte liegt uns in Form eines prall gefüllten Ordners vor. Gekrönt durch eine Bestätigung von RUF Automobile, welche Arbeiten an diesem Fahrzeug durchgeführt wurden.
Es gibt enorm viel darüber zu schreiben und zu wissen. Wir arbeiten uns gerade durch die umfangreiche Historie dieses 45 Jahre alten T-Rex, bei dem auch heute kein Auge trocken bleibt, wenn er nur gestartet wird. Dieser Sportwagen ist ein Tsunami und nichts für Fahranfänger.
Soviel sei schon verraten…ist er zu stark, sind Sie zu schwach.
Mehr über dieses sympathische Monster erfahren Sie direkt von uns
Ihr dls-team
An old "acquaintance" is back with us. We are proud to present you one of the most impressive turbos, from a time when even the standard factory turbos were at the top end of the food chain....Alois Ruf came up with something in response and put his BTR 3.4 with in-house 5-speed transmission against it in the 80s. One of the first - if not the first! - sports cars ever to break the 300km/h sound barrier in the 80s, thus achieving a unique position worldwide.
The rest is history and made RUF Automobile probably the world's most recognized manufacturer of super sports cars, using the Porsche 911 in all its variants as the basis for all further improvements.
However, before RUF became a vehicle manufacturer with its own chassis numbers, it helped itself with "normal" Porsche series vehicles, which it not only taught to run, but basically changed everything about the cars so that they could do everything better adapted to this enormous additional performance: Acceleration, Vmax, straight-line stability, road holding, braking, overall comfort...all points relevant to driving dynamics were improved, refined and sharpened until it was a true "reputation".
That's the kind of reputation we have here.
If you are irritated by the high total mileage, we are happy to refute your concerns with two facts: firstly, the stated mileage is only honest and credible if you take into account the age of the vehicle (relatively speaking, even relatively low at around 5000km/year).
And secondly, this vehicle has been serviced and maintained almost exclusively at RUF Automobile within the last decades since the conversion to BTR.
The engine was completely overhauled at RUF about 20000 km ago (invoice for about 25000 € is available).
The gearbox was overhauled approx. 2000 km ago at RUF including a new clutch (also documented by the invoice).
The complete owner history and maintenance history is available in the form of a full folder. Crowned by a confirmation from RUF Automobile, which work was done on this vehicle.
There is an enormous amount to write and know about it. We're currently working our way through the extensive history of this 45-year-old T-Rex, which even today doesn't leave a dry eye in the house just by starting it up. This sports car is a tsunami and not for novice drivers.
This much is already revealed...if he is too strong, you are too weak.
Learn more about this likeable monster directly from us
Your dls-team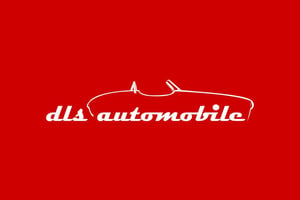 ---

Contact Person
Kontaktperson
---