1995 Porsche 911 GT2
EVO "Harlekin"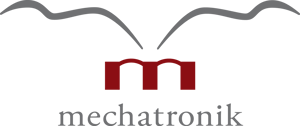 Location

Performance

600 PS / 442 kW / 592 BHP
Description
Der Porsche 911 (993) GT2 EVO "Harlekin"
Mitte der neunziger Jahre war die BPR Global GT Series das beste, was es im Sportwagensport gab. Die BPR-Serie wurde entwickelt, um die Lücke zu füllen, die durch das Ende der Sportwagen-Weltmeisterschaft 1992 entstanden war. In der Serie traten stark modifizierte Straßenfahrzeuge auf verschiedenen europäischen und asiatischen Rennstrecken an. Für die Saison 1995 baute Porsche einen Wagen speziell für die GT2-Klasse. Der Porsche 964 war zwar initial ein Erfolg, aber es wurde schnell klar, dass man bei der Entwicklung bei Porsche nicht weit genug gegangen war. Mit dem neuen CEO Wiedeking kam nicht nur neuer Wind in die Produktionsabläufe, auch der 964-Nachfolger 993 wurde mit grossem Druck entwickelt und auf den Markt gebracht. Schnell entstand auch eine RS-Variante davon, doch die Porsche-Entwickler wollten noch einen Schritt weitergehen und so entstand der GT2. Im Prinzip war dies ein gewichtsminimierter 993 Turbo ohne Allradantrieb, aber mit breiten Backen und Flügelwerk. Von Anfang an war klar, dass man den GT2 entwickelte, um in der Rennsportkategorie GT2 (eingeordnet zwischen GT1 und GT3) ein Wörtchen mitreden zu können, denn in jener Zeit schien es Porsche wichtig, im GT-Rennsport präsent zu sein, da sich hier marketingtechnisch viele Möglichkeiten erschlossen. So entstanden drei Versionen des GT2, die Strassenvariante, die Clubsport-Version und die Rennversion GT2R. Der turboaufgeladene 3,6-Liter-Sechszylinder des GT2 war mit 424 PS beeindruckend stark, aber Porsche wusste, dass dies für die GT1-Klasse nicht ausreichte. Um den 993 GT2 noch radikaler zu machen, reduzierte Porsche sein Gewicht auf 1.100 kg und stattete ihn mit einem größeren Turbolader aus. Das Gestänge, die Kolben, die Nockenwellen, die Ölpumpe und sogar die Einspritz- und Auspuffanlage wurden optimiert. Die beiden Turbos sind leistungsstärker und haben einen separaten Bypass. Durch die Modifizierung verschiedener anderer Motorkomponenten gelang es Porsche unglaubliche 600 PS und aus dem Motor herauszuholen, was den GT2 EVO zum stärksten luftgekühlten 911er der Geschichte machte. Er war auch schnell: Der Sprint von 0 auf 100 km/h dauerte in etwa 3,3 Sekunden und die Höchstgeschwindigkeit wurde mit 300 km/h angegeben. Der 3,6-Liter-Motor wurde mit einem Sechsgang-Getriebe ausgestattet, um die 600 PS auf die Hinterräder zu übertragen. Das Getriebe wurde neu abgestimmt, um die zusätzliche Leistung zu bewältigen, ebenso wie das Fahrwerk, die Aufhängung und die Bremssysteme. Für den Evo, der die modifizierte Karosserie des 911 GT2 übernahm, erlaubte das Reglement breitere Reifen. Die Kotflügel wurden daher noch weiter vergrößert. Aber das war noch nicht alles. Der Aerodynamik wurde besondere Aufmerksamkeit gewidmet, mit einem sehr hohen Heckspoiler und einer völlig neu gestalteten Frontschürze mit großzügigen Lufteinlässen. Die Basis des 911 GT2 wurde mit einem geschweißten Sicherheitsbügel, Schnellverschlüssen für die Motorhaube, einem Air-Lift-System und seitlichen Lufteinlässen für den Turbolader verstärkt, und der optimierte Frontspoiler mit zusätzlichen Lufteinlässen wurde für die Belüftung der Bremsen und des Ölkühlers konzipiert. Die Frontpartie des EVO und des GT2 waren in Bezug auf Form und Größe ziemlich gleich. Beide hatten die gleichen breiten Radkästen, Scheinwerfer und Motorhaube (mit Ausnahme der zusätzlichen Lüftungsöffnung beim EVO). Der Stoßfänger des EVO war jedoch völlig neu gestaltet. Die Tagfahrlichter und die untere Entlüftung wurden entfernt, um Platz für zwei größere Lufteinlässe, zwei kleinere Kühlluftöffnungen und einen Renn-Abschlepphaken zu schaffen. Der Splitter wurde ebenfalls umgestaltet, um die Aerodynamik zu verbessern und den Luftstrom zu den vorderen Bremsen zu optimieren. Die Fronthaube erhielt Schnellverschlüsse und die Windschutzscheibe Sicherheitsschlösser. An den Seiten verpasste Porsche dem EVO größere Seitenschweller und neue, rennspezifische BBS-Felgen mit goldenen Speichen, die mit breiteren Hochleistungsreifen von Michelin ummantelt wurden. Die serienmäßigen Seitenscheiben wurden durch rennspezifische, leichte Paneele ersetzt. Im hinteren Bereich erhielt der ohnehin schon massive Flügel des GT2 noch einen weiteren Flügel, so dass eine zweistufige Aero-Vorrichtung entstand, die so hoch wie das Dach war. Die Motorhaube erhielt Schnellverschlüsse, während der Stoßfänger modifiziert wurde, um ein zusätzliches Paar Auspuffrohre in der Mitte aufzunehmen. Interessant ist auch, dass der übliche GT2"-Schriftzug auf dem Heckflügel durch ein GT" ersetzt wurde. Der Innenraum des EVO war so renntauglich wie nur möglich. Im Gegensatz zum GT2, der auf dem RS basierte und ein traditionelles Layout für einen Straßensportwagen hatte, wurde der GT2 EVO nach FIA-Spezifikationen modifiziert. Das Armaturenbrett ist so ziemlich das einzige Merkmal, das vom Standard-GT2 übernommen wurde. Porsche fügte ein neues, mit Alcantara ummanteltes Lenkrad hinzu, um die Griffigkeit zu erhöhen, ersetzte die Türverkleidungen durch leichtere Elemente und entfernte den Teppich vom Boden und dem Mitteltunnel. Lediglich der Fahrersitz wurde beibehalten, aber der recht bequeme Ledersitz des GT2 wurde durch rennspezifische Recaro-Sitze mit Sabelt-Gurten ersetzt. Das Coupé wurde außerdem mit einem FIA-zugelassenen Überrollkäfig und einem Feuerlöschsystem ausgestattet. Der GT2 Evo blien einer der seltensten Porsches überhaupt, es wurden nur 11 Exemplare hergestellt, da Porsche beschloss, ihn 1996 durch den speziell für diesen Zweck gebauten 911 GT1 zu ersetzen. Zu den bemerkenswerten Ergebnissen von 1996 gehört ein zweiter Platz bei den 2 Stunden von Dijon. 1998 war bei weitem das erfolgreichste Jahr für den EVO mit Siegen bei den 4 Stunden von Paul Ricard und Mosport sowie 10 Podiumsplätzen bei verschiedenen Veranstaltungen in Europa und Nordamerika. Im Jahr 1999 gewann er zwei Rennen in Monza, und im Jahr 2000 triumphierte er zweimal bei der spanischen GT von Jarama. Der 911 GT2 EVO wurde auch in Daytona, Sebring und Le Mans eingesetzt, allerdings ohne nennenswerte Ergebnisse außer einem fünften und sechsten Platz in Daytona 1997 und einem sechsten Platz in Sebring 1996.
Das hier angebotene Fahrzeug ist ohne Zweifel einer der außergewöhnlichsten Porsche, welchen wir jemals zum Verkauf angeboten haben. Die Bezeichnung Automobil ist vermutlich fehl am Platz. Kunstwerk träfe es bedeutend besser. Mit nur 11 gebauten Einheiten ist ein Porsche 993 GT2 EVO bereits eines der seltensten Modelle, welche jemals in Zuffenhausen beziehungsweise Weissach gebaut wurden. Das hier gezeigte Exemplar ist jedoch ein absolutes Einzelstück. Gebaut von Porsche um bei der 1995 stattfindenden IAA in Frankfurt die Präsentation des GT2 EVO gebührend zu feiern. Zu diesem Zweck wurde dem Wagen eine einzigartige Lackierung zuteil. In aufwendiger Handarbeit wurde ein Meisterwerk im sogenannten Harlekin Design erschaffen, um auf dem Porsche Stand zu zeigen was machbar ist – und dies nicht nur in technischer Hinsicht. Heutzutage gäbe es für ein solches Unikat nur einen Verbleib, nämlich das Porsche Museum. 1995 war dies anders. Einer der bedeutendsten und einflussreichsten Kunden der Marke fasste beim Anblick dieses Wagens einen Entschluss, von welchem er sich nicht mehr abbringen lassen wollte. Dieser GT2 EVO sollte den Weg in sein privates Museum finden. Und so kam es, dass Porsche den Wagen tatsächlich verkaufte. Dieser Vorgang war zweifelsfrei so einzigartig wie der Wagen selbst und dürfte sich in der Firmengeschichte kein zweites Mal in dieser Form so wiederholt haben. Der neue Eigentümer betrachtete den Porsche als ein reines Kunstwerk, aufwändig ausgestellt in der privaten Sammlung. Unangetastet in 25 Jahren – wenngleich der Wagen jederzeit einsatzbereit gehalten wurde. Dieser peniblen Pflege ist es zu verdanken, dass zum Zeitpunkt des Ankaufs durch unser Unternehmen im Jahr 2020, dieses Unikat in voll einsatzbereitem Zustand in unseren Hallen eintraf. Die folgenden 3 Jahre verblieb der Wagen durchgängig in unserer hauseigenen Sammlung, bevor nun der Entschluss gefasst wurde, dieses Einzelstück zum Verkauf freizugeben. Die Aussage "eine einzigartige Gelegenheit" wird heutzutage eindeutig zu leichtfertig in unserer Branche vergeben, in diesem Fall erscheint es noch nahezu als Untertreibung. Die Möglichkeit diesen Wagen sein Eigen nennen zu können, gleicht schlicht dem Erreichen des Olymps als Porsche Sammler.
Für Detailfragen steht Ihnen unser Verkaufspersonal jederzeit gerne zur Verfügung. Bitte beachten Sie, dass Fahrzeugbesichtigungen grundsätzlich nur nach vorheriger Terminvereinbarung möglich sind.
____________________________________________________________
The Porsche 911 (993) GT2 EVO "Harlekin"
In the mid-nineties, the BPR Global GT Series was the best thing going in sports car racing. The BPR series was developed to fill the gap left by the end of the World Sports Car Championship in 1992. The series featured heavily modified road cars competing on various European and Asian circuits. For the 1995 season, Porsche built a car specifically for the GT2 class. The Porsche 964 was initially a success, but it quickly became clear that Porsche had not gone far enough in its development. With the new CEO Wiedeking, not only did a new wind come into the production processes, but the 964 successor 993 was also developed and brought to market with great pressure. An RS variant of this was also quickly created, but the Porsche developers wanted to go one step further and so the GT2 was born. In principle, this was a weight-minimised 993 Turbo without all-wheel drive, but with wide cheeks and wing work. From the beginning it was clear that the GT2 was developed to have a say in the GT2 racing category (classified between GT1 and GT3), because at that time it seemed important for Porsche to be present in GT racing, as this opened up many marketing opportunities. Thus three versions of the GT2 were created, the road version, the Clubsport version and the GT2R racing version. The turbocharged 3.6-litre six-cylinder engine of the GT2 was impressively powerful with 424 hp, but Porsche knew that this was not enough for the GT1 class. To make the 993 GT2 even more radical, Porsche reduced its weight to 1,100 kg and fitted it with a larger turbocharger. The linkage, pistons, camshafts, oil pump and even the injection and exhaust systems were optimised. The two turbos are more powerful and have a separate bypass. By modifying various other engine components, Porsche managed to get an incredible 600 hp and out of the engine, making the GT2 EVO the most powerful air-cooled 911 in history. It was also fast: the sprint from 0 to 100 km/h took around 3.3 seconds and the top speed was quoted at 300 km/h. The 3.6-litre engine was fitted with a six-speed gearbox to transmit the 600 hp to the rear wheels. The transmission was retuned to handle the extra power, as were the chassis, suspension and braking systems. For the Evo, which adopted the modified body of the 911 GT2, the regulations allowed wider tyres. The wings were therefore enlarged even further. But that was not all. Special attention was paid to aerodynamics, with a very high rear spoiler and a completely redesigned front apron with generous air intakes. The base of the 911 GT2 was reinforced with a welded safety bar, quick-release fasteners for the bonnet, an air-lift system and side air intakes for the turbocharger, and the optimised front spoiler with additional air intakes was designed for ventilation of the brakes and oil cooler. The front end of the EVO and GT2 were pretty much the same in terms of shape and size. Both had the same wide wheel arches, headlights and bonnet (except for the extra vent on the EVO). The bumper of the EVO, however, was completely redesigned. The daytime running lights and lower vent were removed to make room for two larger air intakes, two smaller cooling vents and a racing tow hook. The splitter was also redesigned to improve aerodynamics and optimise airflow to the front brakes. The front bonnet was given quick-release fasteners and the windscreen safety locks. On the sides, Porsche gave the EVO larger side skirts and new race-specific BBS wheels with gold spokes wrapped in wider high-performance Michelin tyres. The standard side windows were replaced with race-specific lightweight panels. At the rear, the GT2's already massive wing was given another wing, creating a two-stage aero contraption that was as high as the roof. The bonnet received quick-release fasteners, while the bumper was modified to accommodate an extra pair of exhaust pipes in the centre. It is also interesting to note that the usual "GT2" lettering on the rear wing was replaced with a "GT". The interior of the EVO was as race-ready as could be. Unlike the GT2, which was based on the RS and had a traditional layout for a road-going sports car, the GT2 EVO was modified to FIA specifications. The dashboard is pretty much the only feature carried over from the standard GT2. Porsche added a new Alcantara-wrapped steering wheel to increase grip, replaced the door panels with lighter elements and removed the carpet from the floor and centre tunnel. Only the driver's seat was retained, but the GT2's quite comfortable leather seat was replaced with race-specific Recaro seats with Sabelt harnesses. The coupé was also equipped with an FIA-approved roll cage and a fire extinguishing system. The GT2 Evo blien one of the rarest Porsches ever, only 11 examples were made as Porsche decided to replace it with the purpose-built 911 GT1 in 1996. Notable results in 1996 included a second place in the 2 Hours of Dijon. 1998 was by far the most successful year for the EVO with victories at the 4 Hours of Paul Ricard and Mosport as well as 10 podium finishes at various events in Europe and North America. In 1999 it won two races at Monza, and in 2000 it triumphed twice in the Spanish GT of Jarama. The 911 GT2 EVO was also entered in Daytona, Sebring and Le Mans, but without any notable results apart from a fifth and sixth place at Daytona in 1997 and a sixth place at Sebring in 1996.
The vehicle offered here is without doubt one of the most extraordinary Porsches we have ever offered for sale. The term automobile is probably out of place. A work of art would be a much better description. With only 11 units built, a Porsche 993 GT2 EVO is already one of the rarest models ever built in Zuffenhausen or Weissach. The example shown here, however, is an absolute one-off. Built by Porsche to celebrate the presentation of the GT2 EVO at the 1995 IAA in Frankfurt. For this purpose, the car was given a unique paint job. A masterpiece in the so-called "Harlekin" design was created in elaborate manual work to show what is feasible on the Porsche stand - and not only in technical terms. Nowadays, there would only be one place for such a unique specimen, namely the Porsche Museum. In 1995 this was different. One of the most important and influential customers of the brand made a decision at the sight of this car, from which he would not be dissuaded. This GT2 EVO was to find its way into his private museum. And so it happened that Porsche actually sold the car. This process was undoubtedly as unique as the car itself and is unlikely to have been repeated in this form a second time in the company's history. The new owner regarded the Porsche as a pure work of art, lavishly displayed in his private collection. Untouched in 25 years - although the car was kept ready for use at all times. It is thanks to this meticulous care that, at the time of its purchase by our company in 2020, this unique specimen arrived in our halls in fully operational condition. For the following 3 years, the car remained in our in-house collection before the decision was made to release this unique piece for sale. The statement "a unique opportunity" is clearly given too lightly in our industry these days, in this case it seems almost an understatement. To be able to call this car your own is simply like reaching the Olympus as a Porsche collector.
Our sales staff will be happy to answer any detailed questions you may have. Please note that vehicle inspections are only possible by prior appointment.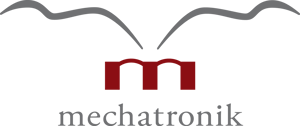 ---
Contact Person
Kontaktperson
---