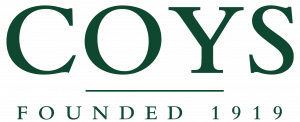 Location
Description
While the 911, in its various forms, is certainly Porsche's longest-running model, the 356, which put the marque on the map, must certainly be the most iconic. Between 1948 and 1965, more than 76,000 were built, as coupes, speedsters and cabriolets. While the basic architecture and shape of the 356 changed very little over its lifetime, there were in effect, several generations of cars. The first, characterized by split (or bent) windshields, were built through 1954. From 1955 to 1959, a revised model designated 356A was built, with curved windshield and modified suspension. It was succeeded during 1959 by the 356B, with a new nose contour that raised the headlights upwards.
Although Porsche sourced bodies from a number of suppliers, by far the most however,  came from Reutter. Karosseriefabrik Reutter & Co. of Stuttgart had a long association with Porsche. Founded as a coachbuilding firm in 1906, Reutter pioneered lightweight construction, using Weymann fabric patents and early use of aluminium. Reutter furnished prototypes to Ferdinand Porsche in 1932, during the early days of the Volkswagen project, then bodied Mercedes and BMW cars during the 1930s.
The association with Porsche was rekindled in 1950, when the nascent Porsche company returned from Austria to Stuttgart. Porsche's old facilities were occupied by the US Army, so Reutter leased some plants to Porsche for car production and started producing bodies for a number of 356 models. These included coupes, cabriolets and speedsters. While Karmann also built coupes in the 1960s, most of the open cars were by Reutter. This symbiotic relationship made Reutter a de facto in-house coachbuilder, much more closely allied with Porsche than Karmann or Drauz, or other outside firms.
One of only 600 T6 cabriolets built in 1961 for the '62 model year. The last owner is a well-known Porsche 356 enthusiast with a large collection, including many 4-cam models, and a museum of rare automobilia which donated the Les Leston steering wheel as a finishing touch for this car.
There is a substantial dossier which documents in detail, the work carried out on the car with a sizable amount of invoices together with copy photographs of the restoration. Works included paintwork, all new trim and hood, detail work on the underside to name a few.
The result is a striking car, finished in Signal red with black leather trim and matching square-weave carpet it benefits from the desirable options of chrome wheels, chrome 'Leitz' luggage rack and period 'Highway Hi-Fi' radio.
The car has a current MoT and is UK registered. It also comes complete with toolkit and jack plus the aforementioned file of paperwork and invoices.
Starting easily and settling to that familiar air-cooled idle, ample low-rev torque the car performs well, feeling far more modern in their capability than is suggested by the 1960s origin of the car. In fine fettle, such as this example, it is clear why the 356 is the genesis of the rear-engine Porsche experience.
View 1962 Porsche 356B T6 Cabriolet on www.coys.co.uk for further details.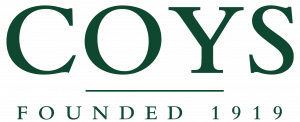 ---
Manor Court
Lower Mortlake Road
United Kingdom
Contact Person
Kontaktperson
---