1964 MINI Classic Cooper
MORRIS MINI COOPER S MK1 1071 RADFORD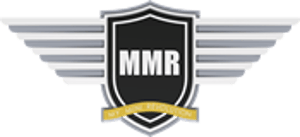 Location
Description
Here is a very rare Morris Mini Cooper S Mk1 "RADFORD" from 1964!
Harold Radford was the greatest preparer of Mini in the 60s (a real precursor), he quickly understood that the Mini was a trendy car and that the stars were snapping up. He therefore offered a personalization and modernization service to make them even more luxurious.
Peter Sellers was the first to order one then all the Beatles followed, depending on the model a Radford cost between the price of a Jaguar E-Type and the price of an Aston Martin DB5!
All the Radfords were painted with colors from the Rolls Royce catalogue, inside there was a dashboard worthy of the most beautiful cars, descending windows (originally the windows were sliding!), a woolen carpet, a Benelite grille with a fog lamp and a high beam lamp, Marchal parking lights, chrome moldings from Riley and a whole bunch of little details.
The model that we present to you belonged to Lord Plummer of St Marylebone and has only 31,000 original miles! We have in our possession the first gray card (old green log book), old MOT (English technical inspections), photos from the 70s and photos of the car before restoration
During its restoration, only the rear apron was replaced (all the rest of the sheet metal is original). The mechanics have been completely redone and we find absolutely all the real engine parts of the 1071 (AEG151 block, 22G190 gearbox, AEG163 cylinder head, etc.). The running gear has been treated with epoxy paint, all the silent blocks, hoses and bearings are new.
The interior is in an incredible state of preservation, everything is original, even the woolen carpet! A little extra, the rear seat is foldable (Radford option requires).
The absolute Grail! Attention you will be able to sell a kidney to be able to acquire it but it is really worth it :-)
Price: Contact us (financing possible up to 60 months with our partner Financo).
********************************************************************
Voici une rarissime Morris Mini Cooper S Mk1 "RADFORD" de 1964 !
Harold Radford était le plus grand préparateur de Mini dans les années 60 (un vrai précurseur), il a très vite compris que la Mini était une voiture branchée et que les stars se l'arrachaient. Il a donc proposé un service de personnalisation et de modernisation pour les rendre encore plus luxueuses.
Peter Sellers a été le premier à en commander une puis tous les Beatles ont suivi, selon le modèle une Radford coûtait entre le prix d'une Jaguar Type E et le prix d'une Aston Martin DB5 !
Toutes les Radford ont été peintes avec des couleurs du catalogue Rolls Royce, à l'intérieur on retrouvait un tableau de bord digne des plus belles voitures, des vitres descendantes (d'origine les vitres étaient coulissantes !), une moquette en laine, une calandre Benelite avec un feu de brouillard et un feu longue portée, des lumières de parking Marchal, des baguettes chromées de Riley et tout un tas de petit détail.
Le modèle que nous vous présentons a appartenu à Lord Plummer of St Marylebone et n'a que 31,000 miles d'origine ! Nous avons en notre possession la première carte grise (old green log book), des vieux MOT (contrôles techniques anglais), des photos des années 70 et des photos de la voiture avant restauration
Lors de sa restauration, uniquement la jupe arrière a été remplacée (tout le reste tôlerie est d'origine). La mécanique a été entièrement refaite et on retrouve absolument toutes les vraies pièces moteur de la 1071 (bloc AEG151, boite 22G190, culasse AEG163, etc). Les trains roulants ont été traités en peinture epoxy, tous les silent blocs, durites et roulements sont neufs.
L'intérieur est dans un état de conservation incroyable, tout est d'origine même la moquette en laine ! Petit plus, la banquette arrière est rabattable (option Radford oblige).
Le Graal absolu ! Attention vous allez pouvoir vendre un rein pour pouvoir l'acquérir mais ça en vaut vraiment la peine :-)
Prix: Nous consulter (financement possible jusqu'à 60 mois avec notre partenaire Financo).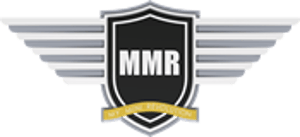 ---

Contact Person
Kontaktperson
---