1987 Mercedes-Benz SL
300 SL R107 Schmuckstück mit 15.550 km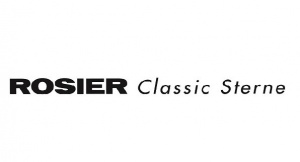 ROSIER Classic Sterne GmbH
Location

Performance

132 kW / 180 PS / 178 BHP
Description
Nur etwa 6 % aller gebauten Roadster der Baureihe 107 entfielen auf den 300 SL in der modellgepflegten Version, die von August 1985 bis Juni 1989 erhältlich war ? exakt waren es 13.742 Fahrzeuge. Sie sind heute die beliebteste Variante dieses Typs, die mit einem klassischen Auftritt zu überzeugen weiß und dennoch Komfort- und Sicherheitsaspekte moderener Fahrzeuge in sich vereint. Dieses neuwertige Exemplar hat in 30 Jahren erstaunliche 15.300 km ru?ckgelegt. Mit drei Vorbesitzern (ein langjähriger Erstbesitzer, seitdem in Sammlerhand) du?rfte ein Fahrzeug in einem solchen Zustand wohl nur noch schwerlich zu finden sein. Der zetilose Auftritt in Blauschwarz Metallic in Kombination mit Leder in Alpakagrau ist Ihnen mit dieser Stilikone sicher. Der neue Besitzer hat nun die Wahl: Eher fahren und genießen oder sammeln und erhalten ? es geht auch beides. Der SL erhälteinen Kundendienst, neuen TÜV sowie ein Jahr Garantie. Erfahren Sie diese SL-Ikone! Herzlich willkommen bei Ihrem zertifizierten Mercedes-Benz ClassicPartner ROSIER Classic Sterne.
Only about 6 % of all 107 series roadsters built were the 300 SL in the model-maintained version that was available from August 1985 to June 1989 - 13,742 vehicles to be exact. Today, they are the most popular variant of this type, which knows how to convince with a classic appearance and yet combines comfort and safety aspects of modern vehicles. This as-new example has covered an astonishing 15,300 km in 30 years. With three previous owners (one a long-time first owner, since then in collector's hand) a vehicle in such a condition might be hard to find. The zetilose appearance in blue-black metallic in combination with leather in alpaca grey is guaranteed with this style icon. The new owner now has the choice: rather drive and enjoy or collect and preserve - both are possible. The SL receives a customer service, new TÜV and one year warranty. Experience this SL icon! Welcome to your certified Mercedes-Benz ClassicPartner ROSIER Classic Sterne.
Für weitere Detailinformationen zu diesem Fahrzeug oder Interesse an einem Besichtigungstermin kontaktieren Sie unser Verkaufsteam Dietrich Gross 0441-209780-12.
Unseren aktuellen Fahrzeugbestand finden Sie unter www.classic-sterne.de
Zubehörangaben ohne Gewähr, Änderungen, Zwischenverkauf und Irrtümer vorbehalten!
----powered by two Sales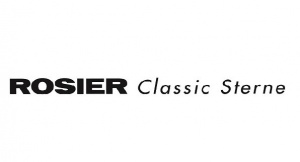 ---
ROSIER Classic Sterne GmbH
Bremer Heerstraße 267
Classic Center Oldenburg
Germany

Contact Person
Kontaktperson
---