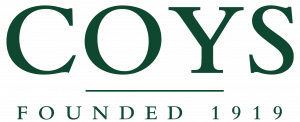 Location
Description
In 1957 Maserati enjoyed its most successful season in motor racing when Fangio won the World F1 Championship in a lightweight 250F, and the mighty 450S sports-racer came within an ace of winning the World Sports Car Championship. Such success normally calls for celebration and the planning of the next move. But Maserati's parent company had invested heavily in Argentina and the overthrow of President Juan Peron in 1955 had caused a severe cash-flow crisis. So at the end of its most glorious season in the sport Maserati had to withdraw to concentrate on becoming a profit centre in the Orsi group of companies.
The writing had been on the wall for some time, and Maserati was prepared. As the racing side wound down so it set on the road to becoming, for the first time in its history, a significant maker of high quality sports cars. Over the next few years Maserati would challenge Ferrari as a maker of road cars. Perhaps the reason why Ferrari finally drew ahead was not mechanical competence but the close relationship with Pininfarina.
There could hardly be any question about the mechanical competence since the Maserati 3500 GT was designed by Giulio Alfieri, who was the best all round designer of his day.
In creating a road car, Alfieri was able to draw on a 3,486cc dohc straight six, derived from the sports-racing 350S unit, and half-sister of the engine which had powered Fangio to the World Championship. The tubular chassis was recognisably the descendent of the classic Maserati A6/1500, but the live rear axle was suspended on semi-elliptics.
Front disc brakes were optional in 1959 (ahead of Ferrari, naturally) and standard in 1960. Typical of Alfieri's pioneering, Lucas fuel injection was fitted from 1961 and this gave a small power increase, when it worked. This car has triple Weber carburettors, which are completely reliable and produce a much nicer sound!
Maserati's chief engineer Giulio Alfieri developed the two 2+2 prototype 3500GT, revealed at the Salon International de l'Auto in Geneva in March 1957. Both had a 2,600 mm wheelbase and aluminium bodywork; one a Superleggera body by Carrozzeria Touring of Milan, the other by Carrozzeria Allemano. Minor design changes were undertaken before production of the Touring-based body started in late 1957. Front disc brakes and limited slip differential became optional in 1959, standardized in 1960; rear discs became standard in 1962. Borrani knock-off wire wheels complemented the standard steel wheels, as well as wider 185×16" radial tyres. All cars had leather interior and Jaeger-LeCoultre instruments. Power windows were added as standard.
This Maserati 3500 GT was sold new by a Maserati dealer in Geneva on 12th January 1961 to a Mr. Jules Muggler, a Swiss executive living in Lausanne. In 1961 the price of the 3500 was 41,500 Swiss francs, the same price of a Mercedes 300 SL Roadster! In the February of 1964 Mr. Muggler sold the car, to the next owner, who decided to paint it in his favourite shade of blue. Thereafter, the Maserati remained safely in storage for more than 30 years, changing hands in 2002, and then again in 2012.
The current vendor finally completed the restoration of this lovely GT car in early 2015, supported by invoices which are presented in the car's file. This fantastic matching numbers 3500 GT is offered with its Belgian registration documents, also a large file of invoices for much work completed through the years. As such this well known car is possibly one of the most desirable examples on the market today. These Maseratis were the envy of many in the 1960's, and remain so today. Not to be missed.
View 1961 Maserati 3500 GT Coupé on www.coys.co.uk for further details.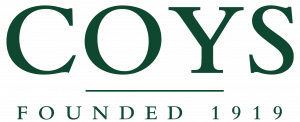 ---
Manor Court
Lower Mortlake Road
United Kingdom
Contact Person
Kontaktperson
---