Lot sold
GBP 200 000 - 300 000
(listed)
Estimate
GBP 200 000 - 300 000
(listed)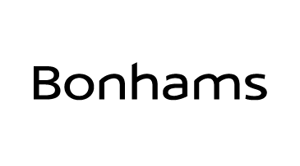 Location
Description
Offered from the estate of the late Michael Patrick Aiken, MBE
1939 Lagonda V12 Drophead Coupé
Coachwork by Lagonda
Registration no. 324 XUJ
Chassis no. 14069
"In making an evaluation of the better British cars, the Lagonda V12 certainly must be considered an excellent design and one that contributed to raising the state of the art - not forgetting, of course, that it probably should be considered W O Bentley's masterpiece." - Road & Track, October 1978.
A quite remarkable piece of automotive engineering, the W O Bentley-designed Lagonda V12 was one of the outstanding British models of its day and one of the exclusive handful of 1930s road cars that could exceed 100mph in standard tune. Not only that, but the magnificent, 4½-litre, V12 engine produced sufficient torque to endow the car with a walking-pace-to-maximum capability in top gear. Approximately 185 V12s of all types were built before the coming of WW2 prematurely ended production.
For Lagonda, the year 1935 had brought with it bankruptcy and rescue, its benefactor being a young solicitor named Alan Good. Good reorganised the company and recruited W O Bentley, by then disillusioned with life at Rolls-Royce, which had acquired Bentley in 1931. Bentley succeeded in refining the muscular, Meadows-engined Lagondas while working on a vastly more-advanced design that many consider the great man's finest.
First seen in 1936, the Lagonda V12 did not commence deliveries until 1938 and only 189 had been built before the coming of WW2 ended production. The advanced chassis employed double-wishbone independent front suspension and was available with a varied choice of coachwork, including limousine. Frank Feeley, stylist of Aston Martin's post-war 'DB' cars, was responsible for the elegant factory bodywork. As usual, the short-chassis Rapide roadster provided even more performance.
The V12's announcement demonstrated that the revitalised company was very much back in business, an impression Lagonda's decision to enter the 1939 Le Mans 24-Hour Race can only have enhanced. The marque already possessed a creditable Le Mans record, a short-chassis 4½-Litre driven by John Hindmarsh and Luis Fontes having won the endurance classic outright in 1935. In October 1938, Earl Howe had set a new national record by covering 101.5 miles at Brooklands in a single hour, despite having to stop to change a burst tyre.
This magnificent achievement, together with other high-speed tests during which the Lagonda V12 had shown complete reliability, indicated that it would be a highly suitable candidate for reviving British prestige at Le Mans. Accordingly, it was decided to enter a two-car team in 1939 with the aim of securing valuable data, and then to mount a full-strength challenge the following year. In the race the two streamlined two-seater Lagondas fared better than expected, Messrs Brackenbury and Dobson finishing in third place with Lords Selsdon and Waleran fourth. Had a less conservative race strategy been employed, then either might have won. By the time the outbreak of war halted production, only 189 of the fabulous cars had been produced; sadly, the V12 was not revived when peace returned.
A wonderful example, chassis number '14069' is fitted with the factory's Frank Feeley-designed drophead coupé coachwork, and according to the Lagonda Club was first registered on 31st March 1939. The first owner's name is illegible but the records show that this short-chassis car was supplied finished in jewelescent grey with red leather interior and burr walnut woodwork. The supplying agent was University Motors in London and the Lagonda was first registered as 'MG 6448', a Middlesex mark.
The second owner, immediately after WW2, was Eric B Fox of the Fox's Glacier Mints company based in Leicester. Immediately prior to his ownership the Lagonda had been used by the manufacturer in its advertising, appearing in a Lagonda factory magazine, Photo World, dated April 1945 and in an Autocar magazine advertisement in May of that year. These advertisements were captioned thus: "In Due Course: A new, less expensive and smaller LAGONDA will carry the name into markets hitherto unacquainted with all LAGONDA has signified to discerning motorists for over 40 years". Why Lagonda chose to use the far from cheap V12 to promote a forthcoming smaller and less expensive model is a mystery.
'MG 6448' was last serviced at the factory in 1947 while still in Mr Fox's ownership. The next record is dated 1960 when the car is recorded with one R Nicholson in Kent and a few years later with W G V Hall in Southwest London. Subsequently the Lagonda was exported to the USA, and in 1968 was owned by famous collector Jack Nethercutt. In 1987 Mr Nethercutt sold it to another respected and discerning collector, General William Lyon. The Lagonda was next owned by Pebble Beach Concours Judge, Mark Tuttle, passing in 1993 to William Roberts of Bainbridge Island, Washington State. The latter then commissioned an extensive restoration, with the paint and bodywork entrusted to recognised specialist Walter Johnson of Bainbridge Island, a craftsman with numerous Pebble Beach concours winners to his credit.
The engine was fitted with new Jahns pistons, Carrillo con-rods, and Crower camshafts with a modern profile, while the internals were updated for improved performance and reliability. An enthusiastic owner/driver, the then owner made every effort to keep the Lagonda as original in appearance as possible, the only non-original items visible being the dipstick and separate reservoir for the Bijur lubrication system.
The interior was re-trimmed throughout with finest American leather, colour matched to the coachwork, while the wood was re-veneered to original specification by a master violin maker, and a new high-quality soft-top made. All the considerable work and expense was rewarded when the Lagonda was awarded 1st Prize in the Open European Classic class at the Pebble Beach Concours d'Elegance in 1997.
Since deceased, the present owner, Michael Patrick Aiken MBE, purchased the car in 2007 at the Amelia Island auction. A successful businessman who achieved boardroom-level appointments in the brewing and shipping industries, Michael Aiken was CEO and owner of Wightlink Ferries, and received his MBE in 2013 for services to National Heritage. In his hands since its acquisition in 2007, the Lagonda has been meticulously maintained by recognised specialists including Blakeney Motorsport, Harwoods, BishopGray, etc).
W O Bentley's Lagonda V12 is one of the most sophisticated, attractive, and exclusive cars of the pre-war era and this fine example, with its well-chronicled provenance, is an opportunity not to be missed.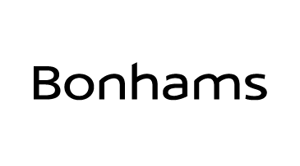 ---
Contact Person
Kontaktperson
First name
Bonhams Collectors' Car department
---