1957 Jaguar XK 150
1957 Jaguar XK150 Fixed Head Cpe 2dr Man 4sp 3.4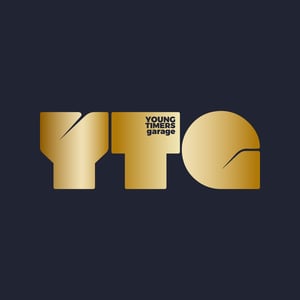 YTG- Young Timers Garage Pty Ltd
Location
Description
1957 Jaguar XK150 FHC - Fixed Head Coupe - Totally Restored - Aus Delivery - Period Correct - Matching Numbers - ONLY 3 Owners
We are extremely proud and honoured to offer you this very special opportunity in securing one of the most significant classic cars of our time. This stunning iconic 1957 Jaguar XK150 "FHC" or Fixed Head Coupe is considered to be one of the most collectable of the early Jaguar\'s ever to be made in the collector car market. Announced in its home market in May 1957 the XK150 bore a family resemblance to the XK120 and XK140 but was radically revised. Most visibly was the new a one-piece windscreen replaced the split screen as per the previous models, and the wing line carried higher and more streamlined at the doors. The widened bonnet opened down to the wings, and on the coupés the windscreen frame was moved forward 4 inches (102 mm) to make passenger access easier. The car was available at various times in Red, Pearl Grey, White, Indigo Blue like this example, Claret, Cotswold Blue, Black, Mist Grey, Sherwood Green, Carmen Red, British Racing Green, Cornish Grey, and Imperial Maroon. The Jaguar XK150 FHC was produced between 1957 and 1960 and was the last Jaguar Sports Coupe to be built using the Traditional Body on Chassis construction method before the introduction of the Semi-Monocoque construction used in the E-Type. Initially the XK150 range was powered by the existing 3.4 litre DOHC XK engine mated to her factory 4 speed manual gearbox with "Overdrive". This 1957 3.4 Litre XK150 Fixed Head Coupe finished in Indigo Blue coachwork with Burgundy Leather Trim and sitting on Sparkling Chrome Wire Wheels presents beautifully inside and out and the total restoration carried out a number of years ago stands exceptionally well today.
The XK150\'s dashboard came trimmed in leather, with walnut optional on all models. This example has had her FULL walnut dash inlays with her factory 4 spoke steering wheel sent back to the UK and fully restored to perfect factory finish. On the early XK coupes a little red light reminded the driver that the front parking lights, located atop the wings fenders were on. This truly is a very rare chance to acquire this very special 50\'s Supercar of her day which huge racing heritage and pedigree Jaguar had achieved back in the day in her original delivered colours and with matching engine and gearbox totally original and only 3 collector owners from new. This significant Jaguar XK150 FHC is a definite acquisition for any serious car collector the world over by one of the most historical car brands ever and where it all started for the "Super GT" genre\'. The value this truly stunning XK150 represents is simple, you could never buy and restore to this level such a glorious representation as this XK for the asking price here.
We accept 99% of \'\'CRYPTO-CURRENCIES\'\' and have the best finance & insurance partners on board who are highly experienced to offer you or your company finance tailored packages from over 15 major lenders & insurance providers, Extended Warranty Plans including roadside assistance and Nationwide Delivery can be arranged. At our dealership, we pride ourselves on being a trusted and reliable source for high-quality vehicles. As such, we operate strictly by appointment only to ensure that we can provide each of our customers with the personalized attention and service they deserve.
We thank you for taking the time in viewing our stunning Jaguar XK150 FHC and if you would like to make a genuine inquiry please contact us at your earliest convenience to speak to one of our friendly staff. We are a family-owned and operated business specializing in classic/collectible/interesting cars with over 130 years of collective motor industry experience at the highest levels.
We would be honoured to assist and help you further or if there is something special you are looking for please just ask us we may have it coming!.
We Are..........Passion Driven.
We would be honoured to assist and help you further or if there is something special you are looking for please just ask us we may have it coming!.
We Are..........Passion Driven.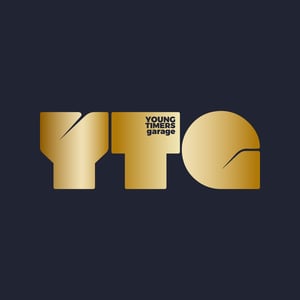 ---
YTG- Young Timers Garage Pty Ltd
Greenlink Business Estate Unit 14-16 Adriatic Way
86 Indian Drive
Keysborough
3173
Victoria
Australia

Contact Person
Kontaktperson
---