1964 Jaguar MK II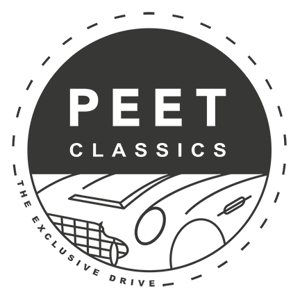 Location

Performance

161 kW / 219 PS / 216 BHP
Description
This Jaguar MK2 is one of a kind. Here's why: it's a fully modernized and refurbished Mk2. And it's not just any modification. This car has been extensively rebuilt by specialists, down to the smallest details, following the design concept of Ian Callum. You might think at first glance that this classic beauty doesn't need any further embellishment. Yet, none other than the renowned design director of Jaguar, Ian Callum, believed that there was room for improvement. Callum, known for his designs such as the Aston Martin DB7, Vanquish, DB9, and various Jaguars, had dreamt of modernizing the Mk2 since he was 15. And this unique Callum design has now been perfectly recreated.
When the Mark 2 hit the market in 1959, it was considered the first true "sports saloon." Now, half a century later, you can still see that same MK2 in this car. But faster, more forgiving, with power steering and power brakes. It still has a genuine 6-cylinder engine, but lighter and completely overhauled. Everything feels tailored, adapted, but in a sympathetic way. Take, for example, the dashboard: still the same architecture, but now crafted from beautiful thick dark oak. A new automatic transmission, electrically adjustable seats with seat heating, and a modern multimedia system. Even the underbody and rear axle of the car have been fully restored and finished with anti-stone chip protection and new paint. Everything that moves, seals, or allows fluids to pass through has been renewed. The list of professional modifications seems endless.
All of this results in a car like you've never seen before. It truly feels and drives phenomenal. A perfectly synchronized entity. The embodiment of speed, elegance, and daring. While the '60s may be behind us, the spirit of adventure and freedom lives on in this modern interpretation of the legendary MK2.
Can you envision yourself driving a car that embraces the past and reaches into the future? This MK2 is ready to help you escape the monotony of everyday life and surpass the limits of imagination. In this new reality, your wildest dreams come true. This Jaguar MK2, inspired by Ian Callum, is the key to freedom and adventure. Wherever you want to race to.
To come and see the car and learn more about its story, please contact our showroom: [email protected]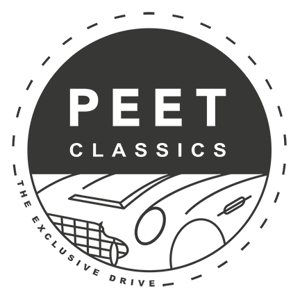 ---
Contact Person
Kontaktperson
---