Lot sold
GBP 100 000 - 120 000
(listed)
Estimate
GBP 100 000 - 120 000
(listed)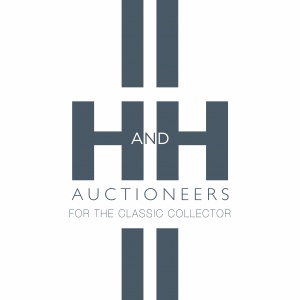 Location
Description
- Meticulous restoration by AV Classics of Dunstable completed in February 2017
- Imported from USA in 2015, Heritage Certificate, Swansea V5C
- Finished in arguably the best colour scheme
Famously launched at the 1961 Geneva Motor Show, the Jaguar E-Type created a furore. Its combination of supercar performance, superb styling and low price tag was unrivalled. Early sportscar racing success at the hands of Graham Hill and Roy Salvadori amongst others helped cement its reputation. Built as a monocoque with a front sub-frame to cradle the engine, its combination of all round independent suspension and disc brakes allied to rack and pinion steering gave it excellent roadholding and handling capabilities. The indomitable XK twin cam supplied abundant power. If the design had an Achilles' heel then it was the recalcitrant Moss gearbox. However, Jaguar was quick to correct this shortcoming with a four-speeder of its own design - just part of a continual programme of E-Type development that saw the model metamorphose through three Series. Introduced in 1968, the Series II cars were distinguishable by their revised bumper and light arrangements. Less noticeable was the increased size of the front air intake that in conjunction with dual cooling fans made the Series II better behaved in hot weather and heavy traffic. With its 4235cc engine developing a quoted 265bhp and 283lbft of torque, it was reputedly capable of nearly 150mph and 0-60mph in 7.5 seconds.
According to its accompanying Heritage Certificate this beautiful lefthand drive example was manufactured on 29th December 1969 and dispatched on 24th January 1970 to distributor British Leyland, New York. Finished in Sable with Cinnamon interior, the original supplying dealer and owner's details are not recorded. The car was previously registered in New Jersey before being purchased for restoration by A V Classics from Jags World LLC of Miami, Florida, in March 2015. Subsequently imported to the UK, with the recorded mileage declared as 44,526, a comprehensive 'nut and bolt' restoration was commenced. This was completed in February 2017 with photographs of the work appearing in a hardbound book prepared by the vendor.
Now resplendent in Gunmetal Grey with red leather interior, the car is ready to be enjoyed following some recent shakedown work and carries a current MoT expiring in April 2018. The odometer was zeroed during the restoration although the MoT certificate would appear to record the mileage related to the previous vehicle registered under the number NJT 49H which was allocated by DVLA. Similarly, the V5 document appears to record the ownership history related to the previous vehicle registered with this registration mark.
A stunning E-Type finished in arguably the best colour combination which retains its original engine and has been freshly restored to a high standard, it is quite simply breath-taking and worthy of the closest inspection.
PLEASE NOTE: All estimates are subject to a buyer's premium of 15% incl. VAT (@ 20%)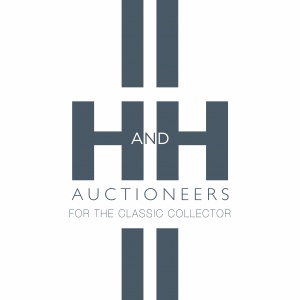 ---
The Motor House
Lyncastle Road
Warrington
Cheshire
WA4 4SN
United Kingdom
---