Lot sold
GBP 60 000 - 80 000
(listed)
Estimate
GBP 60 000 - 80 000
(listed)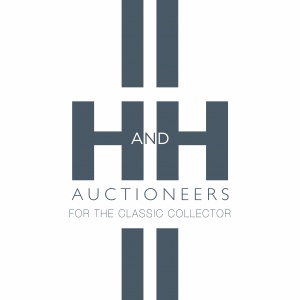 Location
Description
- 1 of just 1,583 RHD examples made and supplied new to George Edwin Jones Esq. of Totley, Sheffield
- 'Matching' chassis and engine numbers and treated to a bare metal restoration by Baz Cope Engineering from 2013-2015
- Mr Cope used to work for renowned marque specialist CMC of Bridgnorth and incorporated strengthened sills etc
- Accompanying history file includes the car's original green logbook and numerous restoration photos and bills etc
Updated in August 1964, Jaguar's iconic E-Type gained a larger 4235cc XK DOHC straight-six engine and more user-friendly manual gearbox with synchromesh on each of its four forward speeds. Thankfully, the model's beautiful styling remained unaltered until the introduction of the so-called Series 1.5 cars during September 1967 by which time just 1,583 RHD Series 1 4.2 Fixed Head Coupes had been made.
According to its original green logbook, this particular example was initially road registered as 'GWA 505C' by Sheffield County Council on May 1st 1965. Supplied new to George Jones of Totley, it passed thereafter to John Wright, John Boyle, Ernest Moore, Goforths of Doncaster, Norman Bond, Griffiths & Norman and Robert Waugh of Hull. Laid-up following its acquisition by the latter in 1976, the Jaguar was re-registered with the DVLA some seven years later whilst in the care of Beverley resident I.C. Whiting. Subsequently belonging to David Baxter and Michael Wilson, the Fixed Head Coupe entered the current ownership during late November 2012.
Formerly employed by renowned marque specialist CMC of Bridgnorth, Baz Cope provided mechanical assistance for several of Philip Porter's E-Type Club tours and it was on one such event that the vendor met and befriended him. Thus, Mr Cope agreed to undertake an extensive restoration of 'GWA 505C' at a heavily discounted labour rate. Photos on file show that chassis 1E20541 had been the subject of much 'corner cutting' work in the past. Hundreds of hours went into repairing its bodyshell and opening panels. The replacement sills were strengthened in accordance with current Martin Robey practice and a new engine frame installed. Attention was paid to the wiring, steering, clutch, heater, Webasto sunroof, cooling system, brakes, suspension and triple SU carburettors. Repainted and re-trimmed in Black, the Jaguar had much of its brightwork re-plated or renewed and was treated to a set of 'Lightweight' style alloy wheels shod with Bridgestone tyres.
Submitted for MOT testing by Baz Cope on 21st May 2015 at an indicated 16,466 miles, that same year saw the E-Type benefit from a new starter motor, brake servo, replacement core plugs and electronic ignition courtesy of Newcastle-under-Lyme based marque specialist XJK (£2,458.44). XJK were also responsible for changing the fuel pump's points in August 2016 since when the two-seater has completed trouble free trips to Scotland and the Goodwood Revival. Having covered some 2,700 post refurbishment miles to date, the seller has concluded that stabling two Series I Fixed Head Coupes is an indulgence. Preferring the original interior of his other two-seater, he has thus decided to place 'GWA 505C' on the market.
Pleasingly, the engine number listed on the car's original logbook and chassis plate (7E3374-9) matches the one stamped into its cylinder block and head. Starting readily upon inspection, this striking looking E-Type comes with several thousand pounds worth of SNG Barratt parts bills, numerous Baz Cope Engineering invoices (amounting to circa £36,000), assorted photos chronicling the bodyshell's rejuvenation and a 'no advisories' MOT certificate valid until May 2018.
PLEASE NOTE: All estimates are subject to a buyer's premium of 15% incl. VAT (@ 20%)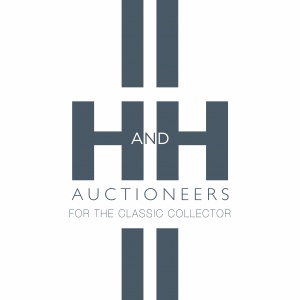 ---
The Motor House
Lyncastle Road
Warrington
Cheshire
WA4 4SN
United Kingdom
---