Lot sold
EUR 120 000 - 180 000
(listed)
Estimate
EUR 120 000 - 180 000
(listed)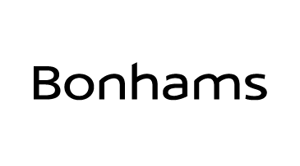 Location
Description
1961 Jaguar E-Type 3.8-Litre Series 1 Flat floor 'External Bonnet Lock' Roadster
Chassis no. 875289
Engine no. R1394-9
"The E-Type Jaguar combines the assets of high performance and superb styling with a degree of practicality and reliability far in advance of its few contemporaries... able to offer similar levels of performance motoring." – Paul Skilleter, The E-Type Jaguar.
Introduced in 3.8-litre form, the E-Type caused a sensation when it debuted at the Geneva Salon in March 1961, with instantly classic lines and a 241km/h top speed. "Nothing else which is on view can challenge Sir William Lyons' new model for the 'car of the show' title" declared Motor magazine.
The newcomer's design owed much to that of the racing D-Type: a monocoque tub formed the main structure, while a tubular spaceframe extended forwards to support the engine. The latter was the same 3.8-litre, triple-carburettor 'S' unit first offered as an option on the preceding XK150. An optimistic 265bhp was claimed, but whatever the installed horsepower, the E-Type's performance did not disappoint; firstly, because it weighed around 227kg less than the XK150 and secondly because aerodynamicist Malcolm Sayer used experience gained with the D-Type to create one of the most elegant and efficient shapes ever to grace a motor car. Taller drivers though, could find the interior somewhat lacking in space, a criticism addressed by the introduction of foot wells (and other, more minor, modifications) early in 1962. But of all the versions of Jaguar's long-lived and much-loved sports car, it is the very early 'flat floor' 3.8-litre cars built prior to February 1962 which, for many enthusiasts, remain the most desirable.
Today, the E-Type's graceful lines live on in modern Jaguar sports cars, and there can be little doubt that William Lyons' sublime creation would feature in any knowledgeable enthusiast's 'Top Ten' of the world's most beautiful cars of all time.
Dating from the first few months of production, this example is one of the earliest surviving left-hand drive Jaguar E-Type roadsters (the chassis number sequence commenced at '875001') and has features typical of these early production models, including the flat floor, welded bonnet louvres, and external bonnet locks. Chassis number '875289' was completed on 25th July 1961. Despatched from the Works on 16th August '61 bound for Jaguar Cars, New York, USA, it is said to have remained in the United States until the late 1990s/early 2000s. The accompanying Jaguar Daimler Heritage Trust Certificate confirms that the car retains its original colour combination of Carmen Red with black interior, and that it also has its original 'matching numbers' engine.
Restored in the USA, the E-Type was shipped to Europe and sold to Belgium where the lady owner's late father bought the car and drove it for some 15-20 years. Although completed a while ago and starting to show some signs of age, the restoration is generally holding up very well. (It should be noted that some minor detail features might have been lost during restoration, and that the rear section including numberplate mount and lighting might be from a later model.)
A rare garage find, locked away for a couple of years and scarcely used, the E-Type is in 'drivers condition': usable as a daily driver following re-commissioning, or alternatively an excellent basis for a concours-standard restoration. Still registered on Belgian numberplates, this rare and desirable early E-Type Roadster comes with Belgian registration documents and the aforementioned Heritage Certificate.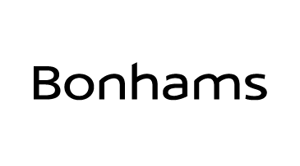 ---
Contact Person
Kontaktperson
First name
Bonhams Collectors' Car department
---