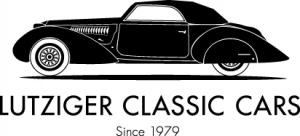 Location

Performance

300 PS / 221 kW / 296 BHP
Description
Iso Rivolta GT 300
First registration 12.1964
Swiss road registration with veteran entry
The Iso Rivolta 300 is a luxurious coupe developed in 1962 by Iso Automotoveicoli S.p.A. in Bresso, a suburb of Milan. The intention of entrepreneur Renzo Rivolta, together with former Ferrari engineer Giotto Bizzarrini, was to create a Gran Turismo car in the original sense of the word ("great journey"). For racing, however, the Iso Rivolta 300 was not homologated as a "GT" (Gran Turismo), but as a touring car.
Between 1962 and 1970, 792 Bertone coupes were built, with designations varying between GT Coupé, IR 300/340 or just Iso-Rivolta.
According to the will of its designers, the car should be characterized by a powerful engine, a high quality chassis and an elegant body.
The engine and transmission of the Iso Rivolta 300 were not the car's own designs, but large-series units from General Motors and BorgWarner respectively. The V8 cylinder with 5.4 liters displacement corresponds to that of the Chevrolet Corvette. The four-speed transmission is fully synchronized and is shifted with a center shift lever.
The front wheels of the Iso Rivolta 300 are suspended on double wishbones of different lengths with anti-roll bars. In the rear, the car has a de-dion axle with wading linkage (for precise axle lateral control) and double trailing arms. Front and rear suspensions have coil springs and hydraulic telescopic shock absorbers.
The sleek body was created by Bertone, a coupe with a wheelbase of 270 cm, which provides ample space for four to five people. The luxurious interior is equipped with cowhide leather at extra cost. The arrangement of the steering wheel, gearshift, switches and pedals is considered exemplary, with the distance from brake pedal to accelerator pedal chosen to allow easy downshifting with "intermediate throttle".
This Iso Rivolta GT 300 originated in Portugal and was in the same ownership there for well over 30 years before finding its way to Switzerland via Austria. A few years ago the car was completely restored and is in very nice top collector condition.
Errors, mistakes and prior sale reserved.
More, detailed pictures of this Iso Rivolta GT 300 can be found on our homepage www.lutziger-classiccars.com
GERMAN:
Iso Rivolta GT 300
Erstzulassung 12.1964
Schweizer Strassenzulassung mit Veteraneneintrag
Der Iso Rivolta 300 ist ein 1962 entwickeltes luxuriöses Coupé der Iso Automotoveicoli S.p.A. in Bresso, einer Vorstadt von Mailand. Absicht des Unternehmers Renzo Rivolta war es, zusammen mit dem früheren Ferrari-Ingenieur Giotto Bizzarrini einen Gran-Turismo-Wagen im ursprünglichen Sinn des Wortes ("große Reise") zu schaffen. Für den Rennsport war der Iso Rivolta 300 jedoch nicht als "GT" (Gran Turismo), sondern als Tourenwagen homologiert.
Zwischen 1962 und 1970 wurden 792 Bertone-Coupés gebaut, wobei die Bezeichnung zwischen GT Coupé, IR 300/340 oder nur Iso-Rivolta variierte.
Nach dem Willen seiner Konstrukteure sollte sich der Wagen durch einen starken Motor, ein hochwertiges Fahrwerk und eine elegante Karosserie auszeichnen.
Motor und Getriebe des Iso Rivolta 300 sind keine Eigenkonstruktionen, sondern Großserienaggregate von General Motors bzw. BorgWarner. Der V8-Zylinder mit 5,4 Liter Hubraum entspricht dem der Chevrolet Corvette. Das Vierganggetriebe ist vollsynchronisiert und wird mit einem Mittelschalthebel geschaltet.
Die Vorderräder des Iso Rivolta 300 sind an doppelten, unterschiedlich langen Dreieckslenkern mit Querstabilisator aufgehängt. Hinten hat der Wagen eine De-Dion-Achse mit Wattgestänge (für exakte Seitenführung der Achse) und doppelten Längslenkern. Vordere und hintere Radaufhängungen haben Schraubenfedern und hydraulische Teleskopstoßdämpfer.
Die schlichte Karosserie entstand bei Bertone, ein Coupé mit einem Radstand von 270 cm, das vier bis fünf Personen ausreichend Platz bietet. Der luxuriöse Innenraum ist gegen Aufpreis mit Rindsleder ausgestattet. Die Anordnung von Lenkrad, Schalthebel, Schaltern und Pedalen gilt als vorbildlich, wobei der Abstand von Brems- zu Gaspedal so gewählt wurde, dass leicht mit "Zwischengas" zurückgeschaltet werden kann.
Dieser Iso Rivolta GT 300 stammt aus Portugal und befand sich dort weit über 30 Jahre im selben Besitz, bevor er über Österreich den Weg in die Schweiz fand. Vor einigen Jahren wurde das Auto komplett restauriert und befindet sich in sehr schönem top Sammlerzustand.
Irrtümer, Fehler und Zwischenverkauf vorbehalten.
Weitere, detaillierte Bilder von diesem Iso Rivolta GT 300 finden Sie auf unserer Homepage www.lutziger-classiccars.com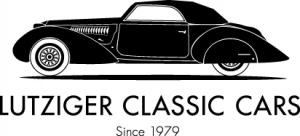 ---

---