2018 Ford GT
FULL CARBON & BESPOKE COLOUR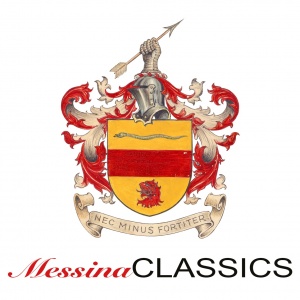 Location
Description
2018 – FORD GT
- 1 of 1 bespoke exterior colour
- sought after full carbon exterior & interior package
- Limited Edition Supercar 1 of 1350 units
We present a spectacular 2018 FORD GT including LeMans 66 – FORD vs FERRARI retro-feeling…
One of the few sold in EUROPE new. This particular Ford GT received a 1 of 1 bespoke riviera blue exterior (additional 30.000€ net option). As well as the desirable full carbon exterior & interior package:
Exterior exposed carbon fiber trim with a gloss finish (additional 15.000€ net option), 20-inch gloss exposed carbon fiber wheels (additional 15.000€ net option), exterior gloss carbon fiber package, lightweight Alcantara over carbon fiber steering wheel & factory installed 6-Point Harness Anchors. The GT's carbon fiber wheels are wrapped with Michelin Pilot Sport Cup 2 tires. They are brought to a stop by black Brembo brake calipers.
The GT's interior is completed in Carbon, accented nicely by carbon-fiber trim, including the door sills. It features fixed carbon-fiber Sparco seats.
1380 kg Carbon lightweight-body pushed by an 647 hp 3.5-liter EcoBoost V6 engine. A power to weight ratio of 2.14 kg/hp.
Revolutionary aerodynamic design & F1 feeling included…
(All information was given to the best of our knowledge and belief; errors excepted and subject to change.)
Contact us for additional information or a viewing appointment.
MESSINA CLASSICS
Sales | Scouting | Expert advice
www.messinaclassics.de
[email protected]
Mobil: +49 172 14 800 81
::::::::::::::::::::::::::::::::::::::::::::::::::::::::::::::::::::::
2018 – FORD GT
- Sonderfarbe 1 von 1 
- Sehr gefragtes Vollkarbon-Außen- und Innenpaket
- Limited Edition Supercar 1 von 1350
Wir präsentieren einen spektakulären 2018 FORD GT mit LeMans 66 - FORD vs FERRARI Retro-Feeling ...
Dieser besondere Ford GT erhielt eine einmalige Sonderfarbe in Rivierablau (30.000€ netto Option). Sowie das gesuchte Vollkarbon-Außen- und Innenpaket:
freiliegende Kohlefaserverkleidung mit glänzendem Finish (15.000€ netto Option), 20-Zoll-glänzende Kohlefaserräder (15.000€ netto Option), außen glänzendes Kohlefaserpaket, Alcantara- Kohlefaserlenkrad & 6 Punkt-Gurt-Verankerung ab Werk. Die Kohlefaserräder des FORD GT sind mit Michelin Pilot Sport Cup 2-Reifen umhüllt. Die Räder werden von schwarzen Brembo-Bremssätteln zum Stillstand gebracht.
Der Innenraum des GT ist aus Carbon gefertigt und wird durch die Kohlefaserverkleidung einschließlich der Einstiegsleisten schön akzentuiert. Er verfügt über feste Sparco-Sitze aus Kohlefaser.
1380 kg Karbon-Chassis, angetrieben von einem 647 PS starken 3,5-Liter-EcoBoost V6-Motor. Dies entspricht 2,14 kg / PS.
Ein Revolutionäres aerodynamisches Design & F1-Feeling inklusive ...
(Alle Informationen wurden nach bestem Wissen und Gewissen gegeben; Fehler ausgenommen und Änderungen vorbehalten.)
Kontaktieren Sie uns für weitere Informationen oder einen Besichtigungstermin.
MESSINA CLASSICS
Sales | Scouting | Expert advice
www.messinaclassics.de
[email protected]
Mobil: +49 172 14 800 81
SHOWROOM:
Motorworld Region STUTTGART
Graf-Zeppelin Platz
D-71034 Böblingen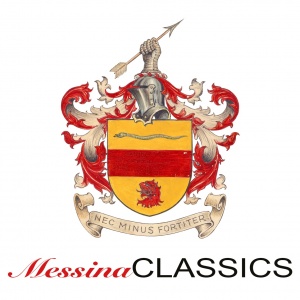 ---
Motorworld Region Stuttgart, Graf-Zeppelin-Platz 1, 71034 Böblingen
Germany

Contact Person
Kontaktperson
---