1971 Ford Capri
RS 2600 Works Cologne / 1971 Spa 24h winner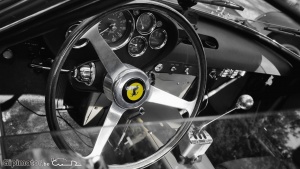 Location
Description
1971 Spa 24h hours winner, this Ford Capri was faithful to the saying "Win on Sunday, Sell on Monday". Ford's strategy for the new Capri was simple: Build a car to win. Aligning its sportiest road cars to the different race regulations, Ford will transform the Capri into a podium machine.
Built in 1971 by Ford Motorsport Köln GMBH according to the Group 2 regulations, this 2600RS is the perfect example. Winning 8 out of the 10 races it entered (9 podiums in total), including the 1971 edition of the Spa 24h, the car will become an icon of its time.
Race history in period :
1971
Salzburgring ETC #83 - 1st overall
Spa 24 Hours #22 - 1st overall
Paul Ricard 24 Hours #2 - 1st overall
Madrid 4 Hours #1 - 1st overall
1972
Nurburgring 1000km #90 - 7th overall / 1st in class
Spa 24 Hours #1 - 3rd overall
Zandvoort Trophy #1 - 1st overall
Paul Ricard 12 Hours #8 - 3rd overall
Madrid 4 Hours #2 - 1st overall
Barcelona 2 Hours #5 - 1st overall
A few sources also suggest that the car might have entered the Nurburgring race of the 11th of July 1971, only two weeks before the 24h of Spa.
Bought and then stocked in 1972 by its former driver Alex Roig until 1992, the car is taken care of by Gipimotor since 2016. Equipped with an engine designed by Ric Wood, it has a well-documented history and an extensive file, this 24h of Spa winning car is ready to race.
The car can be seen at Gipimotor (Evere - Belgium) on appointment only.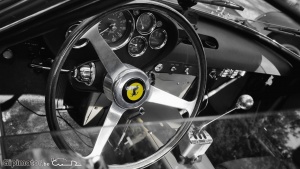 ---
Avenue du Cimetière de Bruxelles, 89
Belgium

Contact Person
Kontaktperson
---