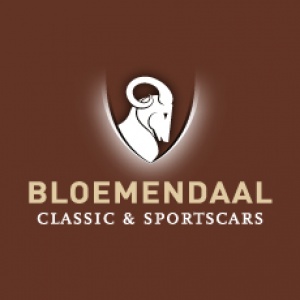 Bloemendaal Classic & Sportscars
Location
Description
With this impressive Delage D8 from 1931, we can offer one of the showpieces of the French automobile industry from a manufacturer who only wanted the very best for his demanding customers. But even for cars of this quality, their existence came to an end. Fortunately some were saved, including this D8.
The car was purchased as a project in 1997 by a well-known German restorer and in phases, for no less than 20 years, restored to the highest level. There was no time pressure, but the challenge to show all theircraftsmanship to customers who visited the workshop, or better: the atelier. The project was also displayed on shows for several years and each year it was slightly further towards the completion of a unique car. Unique in design, but also in terms of outstanding quality, perfection and beautiful details.
In terms of design, the intention was to design a sporty body for two passengers, with plenty of room for luggage. The complete aluminum body therefore has a lot of space under the rear lid and for any luggage that must be immediately within reach, a custom-made wooden case is mounted on it. The super-tight sheet metal has perfect fittings that really couldn't be better. Take a good look at how beautiful the curves of the fenders and boot lid are: a Moulin Rouge dancer could become jealous of it, to express it in French style. And of course everything is beautifully accentuated by the perfect French blue racing color.
And then the driving … really fantastic! And exactly what you can expect from a perfectly, in every detail restored pre-war. In this case not steering too heavily and feeling exactly what the wheel position is and on what kind of road surface the majestic Frenchman drives. And on the other hand, the long wheelbase and the large 21-inch tires, ensure great comfort. The 4.0 liter 8-cylinder engine produces a huge torque and a light-shifting gearbox give an intense contact with the mechanism. This is exactly what it's all about when driving a pre-war. The experience of driving something special, relaxing, enjoying driving and having the feeling of being a real driver. That maybe sounds strange to those who have never driven with a pre-war, but in a more modern car everything goes so naturally and smoothly that the feeling of really being connected to the car is often hard to find.
This Delage D8 has everything the discerning owner has on his list: perfection in every detail, exclusivity and comfort mixed with sportiness.
Curious about the Delage? Feel free to make an appointment and we will gladly take the time to show and demonstrate you this special car.
Technical information:
Engine: 8 cylinder inline
Carburetors: 4 x SU carburettor
Engine capacity: 4000 cc.
Weight: 1985 kg.
History:
Louis Delage was born in 1874 in Cognac, south of France. His family had a modest income so that he could go to the Ecole des Arts et Metiers in Angers in 1893 and graduate there. He then moved to Paris and started working with the Turgan-Foy company. He later accepted a position at Peugeot. He left shortly thereafter to start his own company.
Louis Delage started designing and building cars in 1905 with Augustin Legros as his chief engineer. Legros had left Peugeot for Delage and remained with the company until 1935. The company focused on building cars of high quality and reliability. Their first cars were produced in 1906, and they called them Type A and B. The cars were powered by a single cylinder the Dion engines that produced around 6-7 hp.
Louis Delage was a very ambitious man. He had a passion for racing and that led him to produce some of the greatest sports cars of that era. In 1906 he participated in the Coupe des Voiturettes and achieved a second place. This has stimulated the sale. In 1908 he had three cars participate in the Coupe des Voiturettes race, where their first victory was achieved.
In 1909, Delage stopped the Dion engines and started using his own 4-cylinder engine. For a few other models that they produced, however, engines from the famous engine supplier Ballot were used.
Over the years, Delage had many successes on the racing circuits. Unfortunately it was not enough to stop the downward in sales. In 1935 the company was closed for bankruptcy and was purchased by Walter Watney, the owner of used Delage car dealers in Paris. A machine tool company bought the main factory in Courdevoie. Delahaye, another famous car manufacturer from that time, bought the rights to produce cars under the name Delage.
The D8 120 was equipped with bodywork from famous coachbuilders such as Chapron, Pourtout and Letourner et Marchand. At the front was a very large and impressive radiator. Hidden under the hood was a powerful, eight-cylinder engine that gave this vehicle the reputation of being a fast, powerful car.
This D8 120 was built after the merger with Delahaye. Although it has retained its Delage style, there are Delahaye influences. A Delahaye-style chassis was used with an independent front suspension with cross blade and an electromagnetic gearbox from Cotal.
The Aerosport was the highlight of the D8 line-up. It was designed by Marcel Letourner, the son of Letourner. In 1939, the design was chosen to represent part of the French government's automotive display at the World's Fair in New York.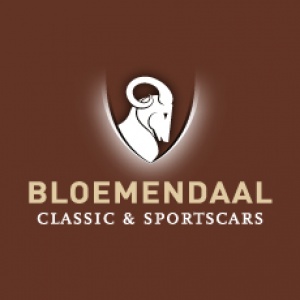 ---
Bloemendaal Classic & Sportscars
Contact Person
Kontaktperson
---