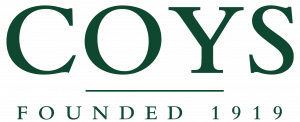 Location
Description
Back in 1953, Chevrolet's launch of a two-seater sports car was a radical departure for a marque hitherto associated almost exclusively with sensible family transport. Based on the 1952 EX-122 show car, the Corvette made use of existing GM running gear and a shortened chassis frame, around which was wrapped striking Harley Earl-styled glassfibre coachwork. Motive power came from Chevrolet's 235.5ci (3.8-litre) overhead-valve straight six and, unusually for a sports car, there was automatic transmission, a feature that attracted much adverse criticism at the time.
Intended as competition for the T-Series MG, the Corvette cost way above the target figure, ending up in Jaguar XK120 territory but with an inferior performance. Sales were sluggish initially and the model came close to being axed, surviving thanks to Chevrolet's need to compete with Ford's Thunderbird. A V8 engine for 1955 and a radical re-style for '56 had consolidated the Vette's position in the market before arrival of the heavily revised 'Sting Ray' version.
Introduced for 1963, the Sting Ray sported a totally new ladder-type chassis, and for the first time there was a Gran Turismo coupé in the range. As had been the case with the previous (1956-62) generation of Corvettes, development proceeded slowly, being characterised by annual facelifts and few engineering changes of note. On the latter front, the long-overdue arrival of four-wheel disc brakes was the most significant development for 1965, while Chevrolet's 327ci (5.4-litre) standard V8 was joined by an optional 396ci (6.5-litre) Big Block for '65 only, then a '427' until the end of Sting Ray production in 1967. The 'Stingray', of course, continued and the Corvette would go on to become the world's best-selling and longest-lived sports car.
This 1965 Sting Ray convertible was imported into Europe from the USA in the early parts of last year by a European collector, having had a frame off restoration, with invoices to value up to $150,000. The 510 Cubic inch engine along with the 5 speed transmission have all been rebuilt – Disc brakes have been fitted all round, the car has also received uprated performance suspension and benefits from power steering. The car was, at this time completely re-trimmed in period royal red leather, a new hood fitted along with a set of wheels and tyres.
Finished in the most wonderful deep black metallic , this has to be the best example of a  Corvette that  Coys has offered to market for many years, at half the cost of the restoration  the car would be suitable to grace the most prestigious Corvette collections in the world or any Concours event it might be entered into.
View 1965 Chevrolet Corvette Sting Ray Convertible on www.coys.co.uk for further details.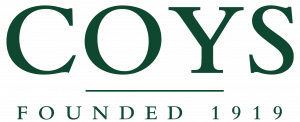 ---
Manor Court
Lower Mortlake Road
United Kingdom
Contact Person
Kontaktperson
---