1964 Chevrolet Corvette
C2 PRICE REDUCTION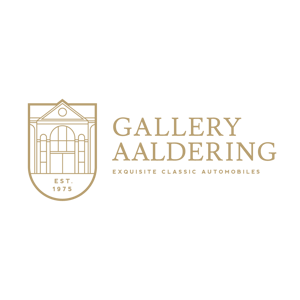 Location
Description
Transmission: 4 gears, Manual gearbox
Registration number: CH-95-50
Price reduction € 107.500,- now € 99.500,-
This is a beautiful 1964 Chevrolet Corvette C2 Stingray Coupé. The car is equipped with a 327 Cubic Inch V8, which in this case is coupled to a four-speed manual transmission. The car has been fully restored in the past and is in beautiful condition. The car was delivered new in the United States and later ended up with an enthusiast in Sweden. The car has been restored in Europe and still looks beautiful.
The body of the car has been completely removed from the frame and expertly repaired where necessary. The paint has been completely repainted in the original blue colour. The body fittings are correct and things such as the mouldings, lighting and lamps are also in very good condition. The car is on original wheels with good tires in the correct sizes.
The interior has already been completely reupholstered with beautiful blue carpets and blue vinyl on the seats. The interior looks beautifully cared for and has clearly been restored by professionals. The dashboard features the original instruments and controls that not only look neat but also function as they should. Also, things such as the lining of the trunk and the headliner all look neatly cared for.
The technique is in very good condition. The 365 hp V8 engine is not only indestructible but sufficiently powerful under all conditions. The engine in combination with the manual transmission is a real pleasure to drive. Whether you want to speed on your favourite roads or take a leisurely tour on the highway, this Chevrolet Corvette C3 Stingray Convertible can do it all. The brakes and chassis are also neatly cared for and contribute to the fine driving behaviour of this Corvette.
The best thing about this Corvette is its appearance. An exterior like this car will never come back and makes the Corvette C3 an irresistible American classic. Whether you plan to drive many thousands of kilometres with this American icon every year or if you want to save the car for only those really special moments, it doesn't really matter. This Corvette will give you a special feeling under all circumstances.
Gallery Aaldering is Europe's leading Classic Cars specialist since 1975! Always 400 Classic and Sportscars in stock, please visit www.gallery-aaldering.com for the current stock list (all offered cars are available in our showroom) and further information. We are located near the German border, 95 km from Düsseldorf and 90 km from Amsterdam. So easy traveling by plane, train, taxi and car. Transport and worldwide shipping can be arranged. No duties/import costs within Europe. We buy, sell and provide consignment sales (selling on behalf of the owner). We can arrange/provide registration/papers for our German (H-Kennzeichen, TÜV, Fahrzeugbrief, Wertgutachten usw.) and Benelux customers. Gallery Aaldering, Arnhemsestraat 47, 6971 AP Brummen, The Netherlands. Tel: 0031-575-564055. Quality, experience and transparency is what sets us apart. We look forward to welcoming you in our showroom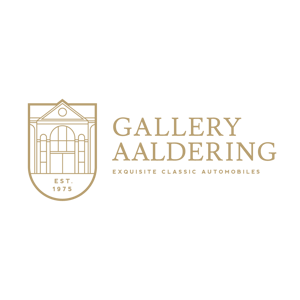 ---
Contact Person
Kontaktperson
---