1960 Austin-Healey 3000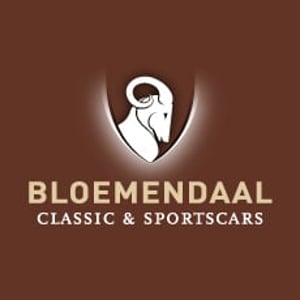 Bloemendaal Classic & Sportscars
Location
Description
🇩🇪 Informationen auf Deutsch:
Getriebe: 5 Gänge, Schaltgetriebe
🇬🇧 Information in English:
Transmission: 5 gears, Manual gearbox
SALES INFORMATION
Two years of hard work, using his technical skills, the drive to continue, always striving for perfection, ordering parts from the right suppliers, help from professional Healey specialists, and as a basis a good body from America: see here the result of all efforts made by the latest owner. A very real and fully matching numbers and colors Austin Healey 3000 Mk1 built in 1960 in the popular BN7 (two-seater) version. A Heritage Certificate is of course present.
The beautiful English sports car has successfully completed the first hundreds of test kilometers in recent months, and we are now looking for a new owner who wants to enjoy this Healey painted in typical sixties colors. Today, most of the cars are dull gray or black. No, than in the sixties. How nice is it that people then had a completely different view on colors and a car could really stand out. As a Healey driver you get admiring looks anyway, but even more in these colors. The cheerful summer colors look great on the car, we must say.
The complete restoration has of course been well documented on photos and accompanying invoices, and proves that nothing was left to chance. The result is clearly visable, because the car looks like new and drives really well. The wonderfully smooth 3-liter engine connected to a 4-speed gearbox with overdrive gives a lot of driving pleasure. And the sound… that really sounds like music to the ears of the enthusiast.
We are very enthusiastic about this "Big Healey", and a phone call to us will do to get the car ready to show it to you.
TECHNICAL INFORMATION
Engine: 6 cylinder in line engine
Fuel system: 2 x SU carburettors
Engine capacity: 2912 cc.
Power:132 bhp at 4750 rpm
Topspeed: 185 km/h
Weight: 1080 kg.
Transmission: 4 speed manual with overdrive
OPTIONS & ACCESSORIES
Hood cover
Tonneau cover
Side screens
Wooden steering wheel
🇫🇷 Informations en Français:
Transmission: 5 vitesses, Commande manuelle
🇳🇱 Informatie in het Nederlands:
Transmissie: 5 versnellingen, Handgeschakeld
BOUWJAAR: 1960
PRIJS: €79.500,=
CHASSISNUMMER: H-BN7-LO/2280
BODYNUMMER :2020
MOTORNUMMER: 29D-RU-H/2689
PRODUCTIE AANTAL: 13650
KLEUR :Florida Green - Old English White
BIJZONDERHEDEN
zojuist volledig gerestaureerd, matching numbers en kleuren
VERKOOPINFORMATIE
Twee jaar noeste arbeid, gebruik makend van een goed technisch inzicht, de drijfveer om door te gaan, altijd naar perfectie strevend, onderdelen bestellen bij de de juiste leveranciers, hulp van echte Healey specialisten, en als basis een goede uit Amerika afkomstige carrosserie: zie hier het resultaat. Een hele echte volledig matching numbers en kleuren Austin Healey 3000 Mk1 van bouwjaar 1960 in de gewilde BN7 (tweezitter) uitvoering. Een Heritage Certificate is natuurlijk aanwezig.
De prachtige Engelse sportwagen heeft de afgelopen maanden met goed gevolg de nodige testkilometers afgelegd en we zijn nu op zoek naar een nieuwe eigenaar die volop wil genieten van deze in typische sixties kleuren gespoten Healey. Tegenwoordig is 90% van de auto's saai grijs of zwart. Nee, dan vroeger. Hoe mooi is het dat men toen een heel andere kijk had op kleuren en een auto er echt uit mocht springen. Bewonderende blikken krijg je als Healey rijder sowieso, maar in deze kleuren nog eens extra. De vrolijke zomerse kleuren staan de auto geweldig moeten we zeggen.
De volledige restauratie is vanzelfsprekend goed op foto en bijbehorende facturen vastgelegd, en bewijst dat niets aan het toeval werd overgelaten. Het resultaat mag er dan ook zijn, want de auto ziet er als nieuw uit en rijdt echt supergoed. De heerlijke soepele 3-liter motor gekoppeld aan een 4-versnellingsbak met overdrive geeft enorm veel rijgenot. En het geluid…dat klinkt voor de liefhebber echt als muziek in de oren.
Wij zijn erg enthousiast over deze "Big Healey", en een telefoontje naar ons voldoet om de auto klaar te zetten en te tonen waarom we dat zijn.
TECHNISCHE INFORMATIE:
Motor: 6 cilinder lijnmotor
Carburatie: 2 x SU carburateurs
Cilinderinhoud: 2912 cc.
Vermogen: 132 pk. bij 4750 t/pm.
Topsnelheid: 185 km/h
Gewicht: 1080 kg.
Versnellingsbak: 4 versnellingsbak met overdrive
OPTIES & ACCESSOIRES
Hood cover
Tonneau cover
Opzet zijramen
Houten stuurwiel
= Bedrijfsinformatie =
GEWIJD AAN DE MOOISTE KLASSIEKE AUTO'S
Wij bedienen autoliefhebbers uit vele landen. Onze service, openheid en liefde voor klassieke auto's staan garant voor een lange termijn relatie. Kopers, verkopers, beginnende klassiekerliefhebbers of ervaren verzamelaars: iedereen kan rekenen op onze expertise, integriteit en aandacht voor detail.
Op onze website staat het uitgebreide aanbod van bijzondere auto's: dat kan variëren van auto's van meer dan een eeuw oud tot youngtimers en van sportscars tot historische rallyauto's. Veelal betreffen dit modellen van Engelse, Duitse en Italiaanse merken zoals Austin Healey, Alvis, Bentley, Jaguar, Aston Martin, Mercedes, Audi, Porsche, Alfa Romeo, Lancia, Ferrari, Maserati, enz.
Onze collectie is bijna geen week hetzelfde: dus neem regelmatig een kijkje, of kom, liefst na afspraak, langs in onze royale showroom.
DEDICATED TO THE MOST BEAUTIFUL CLASSIC CARS
We service car enthusiasts from many countries. Our service, openness and love for classic cars guarantee a long term relationship. Buyers, sellers, novice classic lovers or experienced collectors: anyone can count on our expertise, integrity and attention to detail.
On our website we offer a wide range of special cars: varying from cars which are over a century old, both Young timers and sports cars as well as historic rally cars. The models are mostly of English, German and Italian built such as Bentley, Jaguar, Austin Healey, Alvis, Aston Martin, Mercedes, Audi, Porsche, Alfa Romeo, Lancia, Ferrari, Maserati, etcetera. Our collection varies almost every week: so do check our website regularly, or come and visit us in our spacious showroom (preferably with pre-appointment).
Do not hesitate to contact us; we look forward to meeting you!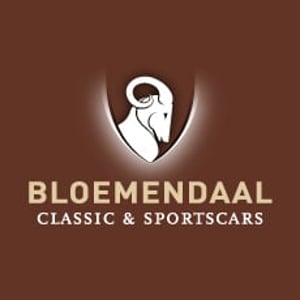 ---
Bloemendaal Classic & Sportscars
Contact Person
Kontaktperson
---