1955 Austin-Healey 100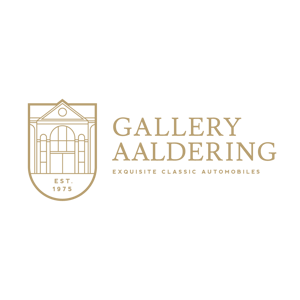 Location
Description
Transmission: 3 gears, Manual gearbox
Registration number: AH-05-62
The Austin-Healey adventure started in 1952 with the 100, or the "100-4 BN-1"to give it its full title. Agreed that is not a particularly sexy name for such a fine car. The design sprouted from the mind of Gerry Coker and is still seen as one of the most successful designs when it comes to classic cars.
The 'Healey' you see here is one of those first models. This 100-4 built in October 1954 was first registered in early 1955. In 1997 the car arrived on Dutch shores and remained in the same hands for some 20 years. A few years ago the car underwent a full top-class restoration and mechanical rebuild. This restoration was the kind every enthusiast likes to see: taken back to bare metal, dismantled down to the very last nut and bolt before being carefully reassembled using only the very best materials. Clearly a case of no effort or expense being too much to restore to an absolute top-quality standard. The engine was completely rebuilt and included a number of lovely modifications.
During the restoration this standard 100-4 was fully modified to 100M factory specifications. The original matching numbers engine was fitted with the very sought after Denis Welch aluminium cylinder head, a fast crankshaft with high ratio cam levers, high compression pistons and a lighter fly-wheel.
Also a LeMans carburettor set with manifolds, cold-air box and special exhaust found their way onto this much uprated Healey. Anyone who has driven the already fleet 100-4 can just imagine this must be a fantastic performing engine!
To bring the sportive performance to a timely halt, front mounted servo disc brakes were fitted. To ensure the handling matches its power, improved shock breakers, sturdier anti-roll bars and a modified rear axle were fitted. With all this on board, winding roads are clearly the Healey's natural habitat. This 100M-spec has simply tremendous and addictive roadholding, not to forget this English roadster is also quite comfortable on longer journeys.
Following its restoration this Austin-Healey was sporadically used leaving the car in more or less pristine condition. It is heartwarming to see that the energy that went into the restoration was not in vane and the next owner will now fully enjoy the fruit of their labour. The bodywork, interior trim and the mechanical aspect are all in such peak shape, it all adds up to this being a fantastic two-seater.
Many invoices reinforce the high level of maintenance this car has enjoyed since the late 90's. The restoration has been fully recorded again reinforcing the fact that no effort or expense was too much in bringing this fantastic final result about!
This is absolutely one Austin-Healey that belongs to the higher echelons with regards to its brilliant presentation and condition.
Gallery Aaldering is Europe's leading Classic Cars specialist since 1975! Always 400 Classic and Sportscars in stock, please visit www.gallery-aaldering.com for the current stock list (all offered cars are available in our showroom) and further information. We are located near the German border, 95 km from Düsseldorf and 90 km from Amsterdam. So easy traveling by plane, train, taxi and car. Transport and worldwide shipping can be arranged. No duties/import costs within Europe. We buy, sell and provide consignment sales (selling on behalf of the owner). We can arrange/provide registration/papers for our German (H-Kennzeichen, TÜV, Fahrzeugbrief, Wertgutachten usw.) and Benelux customers. Gallery Aaldering, Arnhemsestraat 47, 6971 AP Brummen, The Netherlands. Tel: 0031-575-564055. Quality, experience and transparency is what sets us apart. We look forward to welcoming you in our showroom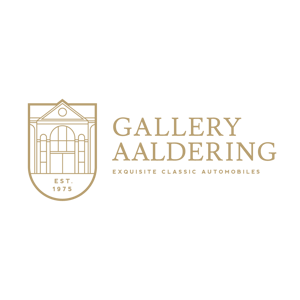 ---
Contact Person
Kontaktperson
---