1994 Aston Martin Virage
Volante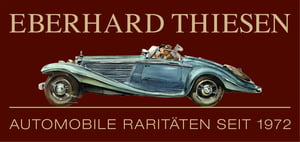 Eberhard Thiesen GmbH & Co. KG
Location

Performance

228 kW / 310 PS / 306 BHP
Description
Der Virage wurde im September 1990 als Coupé auf der Birmingham Motor Show als Nachfolger des langjährig gebauten Modells V8 vorgestellt. Bis 1996 entstanden 877 Fahrzeuge in exclusiver Handarbeit. Das Cabriolet zur Baureihe wurde traditionell mit dem Zusatz "Volante" geführt.
Der hier präsentierte Aston Martin Virage Volante ist eine deutsche Erstauslieferung und wechselte nur einmal seinen Besitzer. Die abgelesene Gesamtlaufleistung beträgt lediglich 47.260 Km. Der Motor wurde im letzten Jahr von Aston Martin Spezialisten aus England überholt (Rechnung vorhanden). Der Wagen präsentiert sich im Erstlack und befindet sich in einem sehr gepflegten Zustand . Ein Cabriolet für den Alltag mit viel Fahrspaß!
__________________________________________________________________________________________________
The Virage was presented as a coupé at the Birmingham Motor Show in September 1990 as the successor to the long-standing V8 model. Until 1996 only 877 vehicles were exclusively handmade. The Cabriolet to the series was traditionally led with the addition "Volante".
The Aston Martin Virage Volante presented here is a German first delivery and changed hands only once. The total mileage read off is only 47,260 km. The engine was overhauled last year by Aston Martin specialists from England (invoice available). The car presents itself in its first paint and is in a very well maintained condition. A Convertible for the everyday life with much driving fun!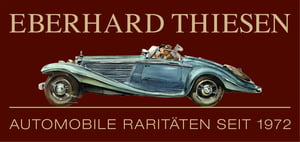 ---
Eberhard Thiesen GmbH & Co. KG
Contact Person
Kontaktperson
---