1966 Aston Martin DB6
Vantage Superleggera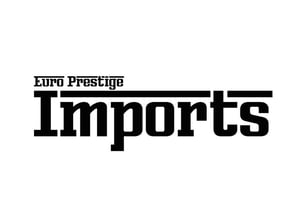 Euro Prestige Imports llc
Location

Performance

385 BHP / 391 PS / 288 kW
Description
Beautifully represented. Full Concourse Restoration, THIS MATCHING NUMBERS DB6 IS ACCOMPANIED WITH A FASCINATING STORY. This is an extremely well loved and documented Aston Martin DB 6, ENGINE No. 400/2712V. CHASSIS No. DB6/2719/R | SPECIFICATION Est. 385+ bhp, DOHC inline six-cylinder engine with three Weber DCOE 50 carburetors, five-speed manual gearbox, independent front suspension with coil springs, live rear axle suspension with coil springs and lever-arm dampers, and four-wheel disc brakes. Wheelbase: 101 in.
.
- Factory Vantage model with matching numbers
- Nut-and-bolt restoration by former chief mechanic of Aston Martin Vintage Racing Services
- Exhilarating performance from powerfully upgraded engine
- Multiple concours d'elegance awards & RMSotheby's Listing
- Professional conversion to left-hand drive
- Book has been edited with pictures and story of this DB6
.
According to a copy of the original factory build sheet, this DB6 was initially purchased by D.G. Lynall, of Warwickshire, England, through Bradbury's Garage Limited, with a guarantee issued on May 30, 1966. Originally Oyster shell and trimmed with red Connolly leather upholstery, 2719/R was factory-specified with a Vantage engine, chrome wire wheels, a heated rear screen, three-ear knock-offs, and a Motorola radio with a power antenna. Aston Martin records indicate a factory maintenance history through March 1968, and by the early-1980s, the car was in the possession of Laurence Kayne, of Berkeley Square Ltd. On April 3, 1984, Mr. Kayne sold 2719/R to Scott Vincent, who imported the car to the United States. Eventually coming into the care of Arthur Wexler, of Larchmont, New York, the DB6 was purchased in 1990 by Peter Ungen and Marjan Kraljevic, a well-known Aston Martin expert who cut his teeth working on the race cars of famed championship driver Bob Grossman after escaping from communist Yugoslavia. Hired as a mechanic by Aston Martin North America in 1977, Mr. Kraljevic eventually became the chief mechanic of Aston Martin Vintage Racing Services during the 1980s, before founding his own dedicated Aston Martin repair and restoration facility, Vantage Motors, of Stamford, Connecticut, in 1990. Mr. Kraljevic was obviously an ideal custodian for 2719/R, which he bought outright from his partner in 1991. Initially merely returning the car to a reliable running state, Mr. Kraljevic began a complete nut-and-bolt restoration in late-2004, which was nothing short of a true labor of love. Irrespective of cost, his well-conceived and carefully executed work reproduced the DB6 to its highly desirable current state. The DB6 has now been reborn with left-hand drive, utilizing a factory LHD dashboard, refining the powerful DB6 Vantage's drivability for American roadways. The original right-hand drive dashboard panel and DCOE 45 Weber carburetors have been retained and are included, at the buyer's shipping expense, from Connecticut, for the owner who might someday wish to return the car to its original configuration. In addition to the thoughtful upgrades, more standard restoration measures were conducted, such as a rebuild of the brakes and original shocks and a general refurbishment of virtually every mechanical and cosmetic component, including a stunning refinish in Aston Martin Black Pearl with a new interior in caramel tan. Completed in the summer of 2006 and documented with a comprehensive account of invoices. Accompanying this Gem, is a professional edited book with its story and pictures.
WE CAN TAILOR EVERY EXOTIC OR LUXURY CAR LEASE USED & VINTAGE TO THE INDIVIDUAL FINANCING NEEDS OF EACH CUSTOMER. FLEXIBLE SIMPLE FINANCING OPTIONS FOR CAR ENTHUSIASTS. LEASE OPTIONS AVAILABLE UPON APPROVED CREDIT | BY #PFS_LEASING - PLEASE SEE WITH OUR SALES TEAM FOR ANY FURTHER INFORMATION.
ALL OUR EUROPEAN EXOTICS ARE BEAUTIFULLY REPRESENTED & PRESERVED, ALWAYS STORED IN A CLIMATE CONTROLLED ENVIRONMENT. VISIT OUR YOUTUBE CHANNEL; EURO PRESTIGE IMPORTS & OUR CAR STORAGE FACILITY AT UNKNOWNCHARLOTTE.COM
We are a dealership upon appointment only. For any further information, please call our Office at +704.305.5373. North Carolina, USA - Eastern Standard Time
In the meantime #DriveTastefully w/ Euro Prestige Imports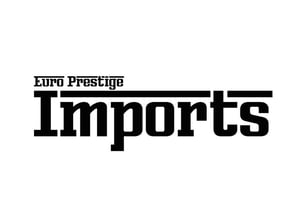 ---
Euro Prestige Imports llc
Charlotte
28273
North Carolina
United States

Contact Person
Kontaktperson
---