Lot sold
GBP 260 000 - 280 000
(listed)
Estimate
GBP 260 000 - 280 000
(listed)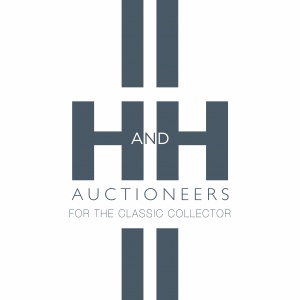 Location
Description
- Matching numbers example, well maintained by recognised marque specialists
- Automatic transmission, Silver Birch with Tan hide
- c.75,000 miles believed genuine, invoices totalling £30,000
Like a matched pair of Purdeys, a wardrobe full of bespoke Saville Row suits or a parade of hand stitched brogues, few things are as quintessentially English as an Aston Martin. Backed by a strong racing heritage and glittering silver screen career, Astons remain the stuff of dreams to many. Launched at the 1965 Motor Show, it was the first model to be engineered after the factory move from Feltham to Newport Pagnell. Lauded by the contemporary press for its handling and performance, demand for the handbuilt gentleman's express soon outstripped supply (just 1,755 DB6s had been made by the time production ceased in 1971). Visually distinguishable from Sean Connery's DB5 mount by its pronounced and aerodynamically effective Kamm tail, it also benefited from a four-inch increase to its wheelbase.
In combination with a (marginally) raised roofline and redesigned rear seats courtesy of revised rear suspension pick up points this gave a meaningful increase in rear passenger room making the car a true four seater. All round coil sprung suspension, disc brakes and rack and pinion steering gave a suitably sporting drive. Dry weight was limited to 1,550kg utilising well practised Touring Superleggera techniques. Huddersfield built chassis platforms were fitted with a steel superstructure at Newport Panel before being clad in the hand finished aluminium body panels. The fabulous Tadek Marek designed twin-cam straight six in 3995cc form was carried over unchanged. Even in standard tune, it developed a claimed 282bhp and 280lbft of torque. Mated to the no-cost optional automatic transmission as in this example (preferred by many to the heavy clutch and at times obstructive change of the manual version) performance was commanding with a reputed top speed and 0-60mph time of 140 mph and 8.5 seconds respectively.
This matching-numbers DB6 was originally finished in Californian Sage but has been repainted in Silver Birch while retaining its original tan trim. The previous owner of eleven years, an Aston Martin Enthusiast and Collector, ensured the car has been lovingly looked after. Regularly used for family days, this Aston Martin has been maintained and mechanically looked after to a high standard by Nicholas Mee & Company, and comes with a substantial history including a £2,000 service with Richard of England Aston Martin Specialist. The extensive history includes some service invoices dating back to the late 1980s, photos of an engine overhaul, plus a quantity of expired MoT certificates supporting the mileage of c.75,000.
From 2004 the car was maintained by Aston Martin agents Murray Motors in Scotland and subsequently by marque specialists Ricki Cann, RS Williams and Nicholas Mee. Works carried out by the latter include removing the engine, gearbox, exhaust system and suspension, cleaning the underside, welding as necessary, treating with red oxide and protecting with new underseal. The cleaned and painted rear axle was then reinstalled with all new bushes, as was the overhauled and re-bushed front suspension, while the engine bay was cleaned and refinished in preparation for installation of the engine. The latter's cylinder head was removed, overhauled with new gaskets and refitted and the carburettors cleaned and reset. Re-assembly was completed with new exhaust and inlet manifold gaskets, hoses, clips, drive belts and engine mounts, whilst all ancillaries were reinstalled having been cleaned and repainted. The exhaust system was refitted with new clamps and mountings. In addition, the brake master cylinder was overhauled and the brake callipers removed, cleaned and refitted with new flexible hoses. The total cost of these works was c.£30,000.
Described by the vendor as having "very good" bodywork, paintwork, engine and transmission with "good" interior, NPG 92D is offered with a current MoT certificate expiring 16th April 2018. The DB6 is considered by many to be the last of the 'real' Aston Martins and this must surely represent an ideal acquisition for a discerning collector.
PLEASE NOTE: All estimates are subject to a buyer's premium of 15% incl. VAT (@ 20%)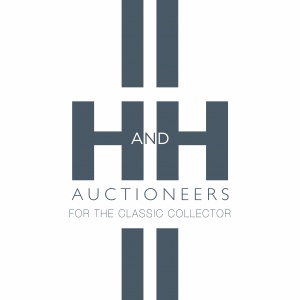 ---
The Motor House
Lyncastle Road
Warrington
Cheshire
WA4 4SN
United Kingdom
---