This listing is no longer available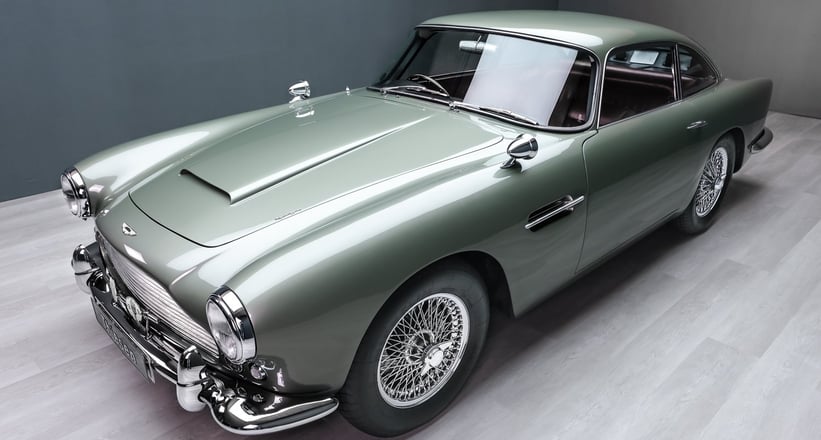 1961 Aston Martin DB4
DB 4 Serie IV
Location
Description
- Wunderschöne, zeitgemäße Farbkombination
- Sehr originales Fahrzeug, "Matching Numbers"
- Alle Vorbesitzer bekannt
Beschreibung:
Der Aston Martin DB 4 wurde im Oktober 1958 auf der London Motor Show vorgestellt. Mit ihm begann die legendäre Ära der David Brown Aston Martins mit italienischem Touring-Design. Von 1958 bis 1963 wurden 1.185 DB 4 produziert, die Serie IV ab September 1961.
Dieses Fahrzeug wurde im November 1961 an Robert A. Moore in England ausgeliefert. Der derzeitige Eigentümer  hat das Fahrzeug als fünfter Besitzer übernommen, alle Vorbesitzer sind bekannt. Laut Vorbesitzer wurde 2010 die Karosserie restauriert, in 2015 erfolgte eine Überholung der Technik beim Aston Workshop.
Der DB 4 verfügt über seinen originalen Motor ("Matching Numbers") und besticht durch seinen wunderschönen teilrestaurierten Zustand. Der Aston Martin DB 4 vereinigt alle Attribute, die einen legendären Sportwagen ausmachen: Schönheit, Schnelligkeit, handwerkliche Perfektion und Seltenheit. Ein Auto für den anspruchsvollen Sammler!
Ausstattung:
4-Gang-Schaltgetriebe mit Overdrive, Chromspeichenräder.
---
- Beautiful, contemporary colour combination
- Very original vehicle, "matching numbers"
- All previous owners known
Description:
The Aston Martin DB 4 was presented at the London Motor Show in October 1958. It marked the beginning of the     legendary era of the classic David Brown Aston Martins with Italian Touring design, which was further developed towards the DB 6. From 1958 to 1963, 1,185 DB 4 were manufactured, the series 4 from September 1961 to October 1962.
This vehicle was delivered to Robert A. Moore in England in November 1961. The current owner is the fifth owner of the vehicle, all previous owners are known. According to the previous owner, the bodywork was restored in 2010 and the technology was overhauled at the Aston Workshop in 2015.
Equipment:
4-speed manual gearbox with overdrive, 16" chrome wire spoke wheels