1939 Adler 2.5-Litre
Adler TYP10 2.5L Autobahn Stromlinie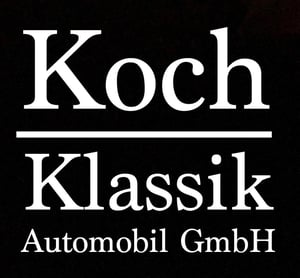 Koch Klassik Automobil GmbH
Location
Description
GERMAN/ENGLISH
Der ADLER TYP10 2.5L Autobahn
Von Ihm wurden ca. 5.200 Stück gebaut. Man geht jedoch davon aus, dass es heute weltweit nur noch ca. 50 Stück aus dem Produktionszeitraum 1937 bis 1940 gibt.
Das dieses Modell von 1939, also ein späteres Fahrzeug ist, erkennt man an einigen leicht ersichtlichen Merkmalen.
Die ersten Modelle aus den Jahren 1937-38 hatten z.B. keine Radabdeckungen an den Hinterrädern, keine große Kofferraumklappe, zudem keine Rundinstrumente, der Tankeinfüllstutzen war noch nicht so schön unter einer Klappe versteckt und vieles mehr.
Was auf den Bildern nicht realistisch rüberkommt, ist die tatsächliche Größe des Wagens. Er ist real 4600 mm lang, 1710 mm breit und 1640 mm hoch; ein recht stattliches Gefährt.
Erstaunlich ist heute noch seine "Alltagstauglichkeit", damit ist gemeint, wie das Auto zu fahren ist und zwar super einfach, leichtgängig und bequem. Unter dem riesigen Schiebedach fühlt man sich wie in einem Cabrio, nur ohne großen Fahrtwind.
Hinzukommend ist der Innenraum sehr aufwändig restauriert und hat zusätzlich noch eine Heizung erhalten. Mit seinem "Brezelfenster" und der geteilten Frontscheibe ist er natürlich auch ein Highlight bei sämtlichen Veranstaltungen – ein exklusiveres Fahrzeug ist für dieses Geld nur schwer zu finden.
Der Grund für seine Seltenheit liegt auf der Hand. Nachdem A. Hitler Mitte 1930 seine Autobahnen gebaut hatte, gab er den Auftrag, ein mittelschweres Fahrzeug mit 2.5 Liter Hubraum und Platz für 5-6 Personen zu bauen, welches die Vorteile der Autobahn auch nutzen konnte.
Nach Kriegsende wurden viele der Fahrzeuge als Kriegsbeute außer Landes geschafft und die Siegermächte haben den Bau neuer Fahrzeuge verboten. Deshalb haben die Adler-Werke danach ihr Geld u.a. mit Schreibmaschinen verdient.
Wenn dies keine außergewöhnliche Automobilhistorie ist, was dann?! 
Zumal zu diesem Wagen noch das originale Werkstattbuch, ein originaler Ersatzteilkatalog, Zeichnungen, alte Zulassungspapiere aus der DDR, jede Menge Rechnungen und viel Schriftverkehr vorhanden sind!!
Ich zitiere aus den Originalunterlagen:
"Die ADLER-Ingenieure wendeten als erste die wissenschaftlichen Erkenntnisse auf den Serienbau an. Der 2.5 Liter Sechszylinder ist ein stromförmig gebauter Wagen. Er bietet trotz seiner außerordentlichen Breite – es können vorne wie hinten je 3 Personen nebeneinander sitzen – geringe Stirnfläche und der Fahrtwind fließt glatt und günstig an seiner Außenhaut ab. Das praktische Ergebnis ist verblüffend: Ein verhältnismäßig kleiner Motor von 2.5 Liter Hubvolumen verleiht, neben bestem Beschleunigungsvermögen, dem sechssitzigen Wagen eine Spitzengeschwindigkeit von gestoppten(!) 125km/h. Diese Spitze ist aber auch Dauergeschwindigkeit, denn der ADLER 2.5 Liter ist autobahnfest! Man fährt spielend Reisedurchschnitt von 80 und bei Autobahnbenutzung von 100 Stundenkilometer und kommt trotzdem mit einer Kraftstoffmenge von nur 12 bis 14 Liter auf 100km aus. Das ist das praktische Ergebnis des stromförmigen Wagens: Geräumigkeit, Leistung und Sparsamkeit!"
So wurde er damals beschrieben und wenn man die Geschichte von Adler betrachtet, ist das auch alles in sich schlüssig, denn die Firma ADLER hat zwischen 1935 und 1936 insgesamt 28 internationale Klassenrekorde (Geschwindigkeitsrekorde) aufgestellt.
An diesem Autobahnwagen konstruierte, als Chefentwickler von ADLER, der geniale Konstrukteur Karl Jenschke, welcher u.a. mit Ferdinand Porsche zusammenarbeitete und später, von 1951-1954, Chefkonstukteur bei Audi Union in Ingolstadt war.
Der berühmte Architekt und Bauhausdirektor aus Dessau, Professor Walter Gropius, entwickelte das Design der großen Adler Wagen und seit 1930 schmückte das von Ihm entworfene ADLER-Emblem, mit den ausgebreiteten Schwingen, sämtliche Adler-Fahrzeuge. Deshalb wird dieses Modell oft auch als "Gropius-Adler" bezeichnet.
Auch die Jury des diesjährigen internationalen Concours d'Elegance der 15. ASC-Classic-Gala im Schloss Schwetzingen fanden dieses Fahrzeug und seine Historie außergewöhnlich, weshalb er den 1. Platz belegte in der Klasse: Sonderkarosserie 2019, Sport.
Wenn Sie gerne noch mehr zu diesem Fahrzeug lesen wollen, dann folgen Sie doch dem Menüpunkt "Presseberichte", hier finden Sie ganz unten den Artikel "Vom Winde verweht", ein Vergleichstest mit einem Peugeot 402.
Mehr Bilder zum Fahrzeug finden Sie auf unserer Internetseite unter www.koch-klassik.de
Im Kundenauftrag. Irrtümer und Änderungen vorbehalten.
----------------------------------------------------------------------------------------------------------------------------------------------------------------
The ADLER TYP10 2.5L Autobahn
About 5,200 pieces were built by him. However, it is assumed that today there are only around 50 pieces left worldwide from the production period 1937 to 1940.
That this model from 1939, that is a later vehicle, can be recognized by some easily visible features.
The first models from 1937-38 had e.g. No wheel covers on the rear wheels, no large trunk lid, also no round instruments, the tank filler neck was not so well hidden under a hatch and much more.
What does not appear realistic in the pictures is the actual size of the car. It is real 4600 mm long, 1710 mm wide and 1640 mm high; a pretty stately vehicle.
What is still astonishing today is its "suitability for everyday use", which means how the car is to be driven - super simple, smooth and comfortable. Under the huge sunroof you feel like you are in a convertible, only without a large wind.
In addition, the interior has been extensively restored and has also been given heating. With its "pretzel window" and the divided front window, it is of course a highlight at all events - a more exclusive vehicle is difficult to find for this money.
The reason for its rarity is obvious. After A. Hitler had built his motorways in mid-1930, he gave the order to build a medium-weight vehicle with a 2.5-liter displacement and space for 5-6 people, which could also take advantage of the motorway.
After the war ended, many of the vehicles were taken out of the country as spoils of war and the victorious powers banned the construction of new vehicles. That is why the Adler works have their money earned with typewriters.
If this is not an extraordinary automotive history, then what ?! Especially since this car still has the original workshop book, an original spare parts catalog, drawings, old registration papers from the GDR, lots of invoices and lots of correspondence!
I quote from the original documents:
"The ADLER engineers were the first to apply the scientific knowledge to series production.
The 2.5 litre six cylinder is a streamlined car. Despite its extraordinary width - 3 people can sit side by side at the front and back - it has a small frontal area and the wind flows smoothly and cheaply on its outer skin.
The practical result is astonishing: a relatively small engine with a displacement of 2.5 liters gives, in addition to the best acceleration, the six-seater car a top speed of stopped (!) 125km / h.
You can easily travel an average of 80 to 100 km/h when using the highway and still manage with a fuel quantity of only 12 to 14 liters per 100 km. This is the practical result of the streamlined car: spaciousness, performance and economy! "
That was how it was described at the time and if you look at Adler's history, it is all conclusive, because the ADLER company set a total of 28 international class records (speed records) between 1935 and 1936. As the chief developer of ADLER, the ingenious designer Karl Jenschke, who u.a. worked with Ferdinand Porsche and later, from 1951-1954, was chief designer at Audi Union in Ingolstadt.
The famous architect and Bauhaus director from Dessau, Professor Walter Gropius, developed the design of the large Adler wagons and since 1930 the ADLER emblem he designed, with the spread wings, has adorned all Adler vehicles. This is why this model is often referred to as the "Gropius eagle".
The jury of this year's international Concours d'Elegance of the 15th ASC Classic Gala in Schwetzingen Castle also found this vehicle and its history to be exceptional, which is why it took 1st place in the class: Special Body 2019, Sport.
If you would like to read more about this vehicle, then follow the menu item "Press reports", here you will find the article "Gone with the wind" at the bottom, a comparison test with a Peugeot 402.
More pictures you will find at our website: www.koch-klassik.de
In the client's order. Errors and changes excepted.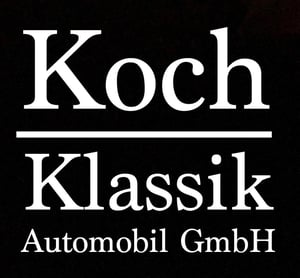 ---
Koch Klassik Automobil GmbH
Contact Person
Kontaktperson
---