The fifth in a series of 12 Russian 'sister ships', Aji Petri (as it was then named) ferried passengers and cargo between Odessa, Sevastopol and Istanbul until the early 1970s, when she was strategically placed in the North Atlantic by the Russian government, to (unofficially) 'eavesdrop' on other countries.
A mammoth refit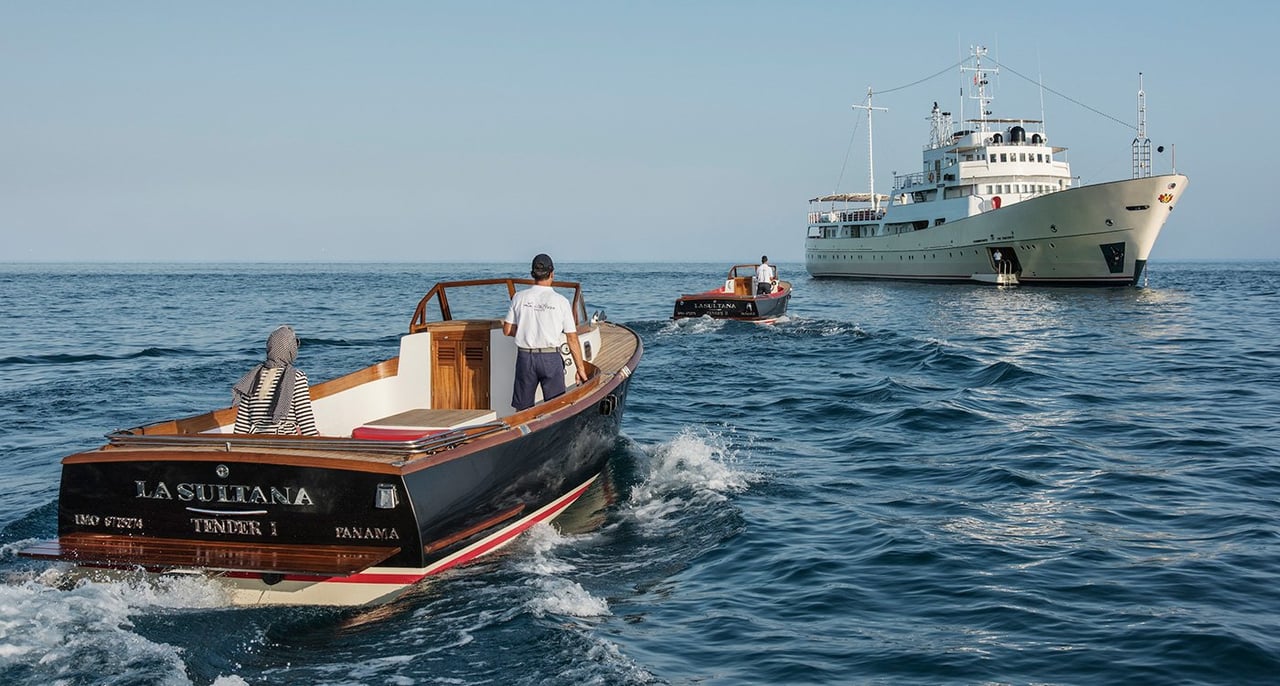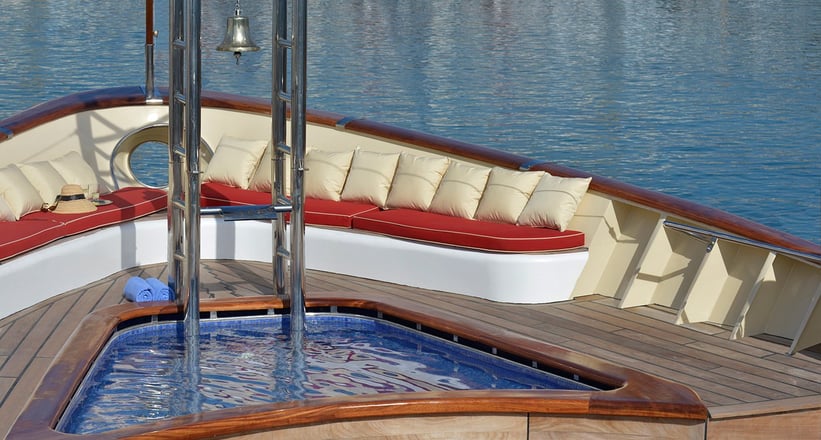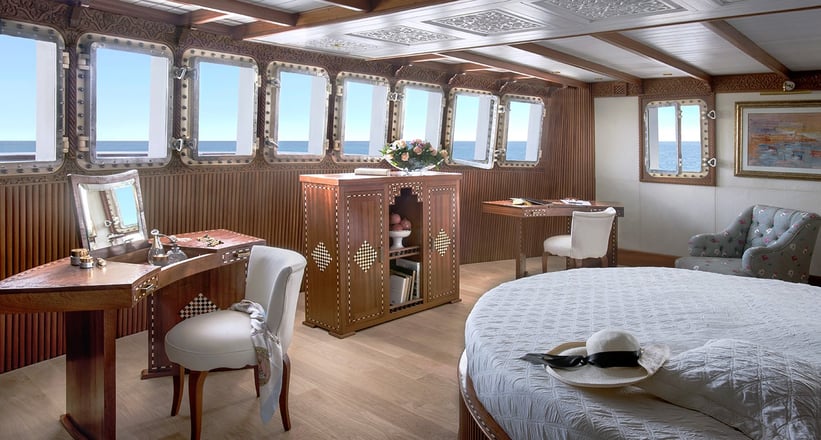 Following a mammoth 1,200,000-hour refit, carried out with an unlimited budget over seven years, La Sultana, as she's been renamed, is now for sale, and the specification is mind-boggling…
There are seven spacious and luxurious cabins (including the 66-square-metre owner's 'Suite Armateur'), each clad with precious woods and marble. Whether you're strolling along the mahogany corridors enjoying the sea breeze, or simply soaking up the sun on one of the decks, La Sultana is reminiscent of the golden days of travel and exploration, yet entirely up-to-date in terms of technology.
All mod cons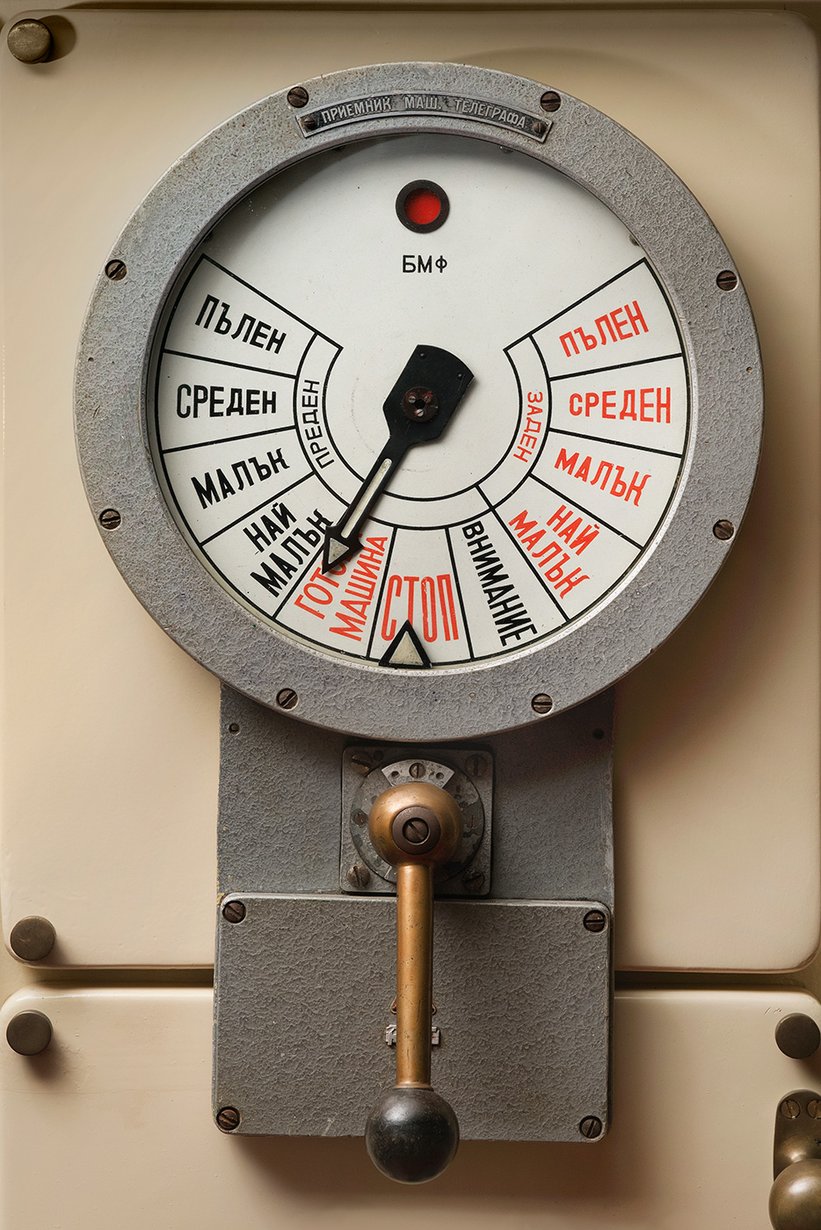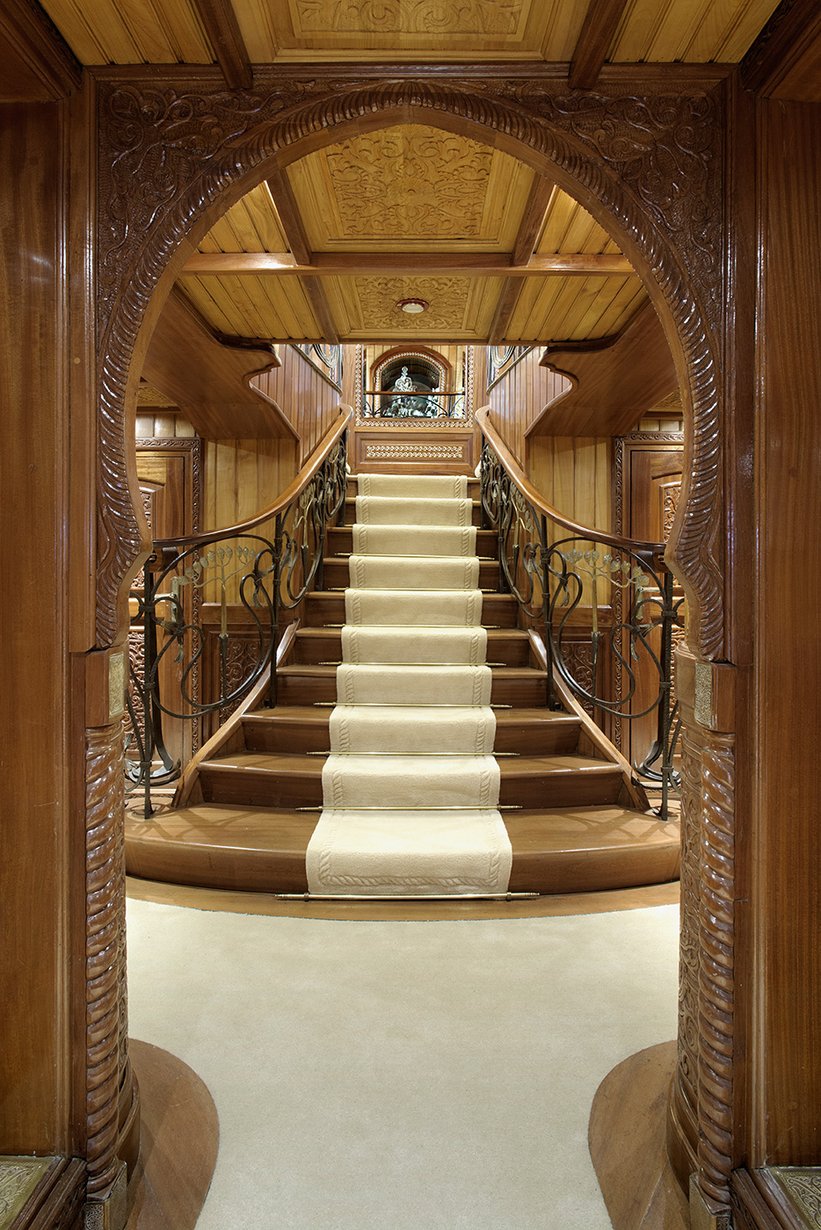 Boasting three stunning tenders, a helipad and its very own Mini Moke (easily the coolest addition to any yacht, ever), La Sultana would make for the perfect offshore hub, be it on the Cote d'Azur or the Black Sea where she once sailed.
Photos: La Sultana