The offering represents Dunkel's quarter-century quest to acquire anything and everything to do with the ubiquitous Swatch
Paul Dunkel probably won't be offended if we refer to him as a 'Swatch fanatic', because it's difficult to know how else to describe a man who has amassed a collection of 5,800 individual, Swatch-related objects ranging from the watches themselves to the artwork on which they were based. The offering represents Dunkel's quarter-century quest to acquire anything and everything to do with the ubiquitous Swatch and includes a comprehensive run of the 'Swatch Art' special editions which, for more than 25 years, have marked notable events from the Olympic Games to the Montreux Jazz Festival, and demonstrated the flair of artists and designers as diverse as Keith Haring, Jeremy Scott and Kiki Picasso (aka Christian Chapiron).
A perfectly preserved 'James Bond' set
Among the rarities is a perfectly preserved 'James Bond' set of 20 watches, each of which represents a particular Bond movie. Supplied in a fitted, leather briefcase, the sets were released in 2002 to mark the 40th anniversary of the first film – and were followed in 2008 by a 'Villains' set of 22 watches contained in a wooden casket stamped 'Danger – handle with care'. (Naturally, the Dunkel collection has a mint-condition one of those, too.) There are also complete runs of the Swatch models created with the designer toy retailer Kidrobot, the bizarre trio designed by the late Swiss artist Alfred Hofkunst representing a cucumber, a chilli and a rasher of bacon, and a large number of ultra-rare, prototype models.
Fashion that ticks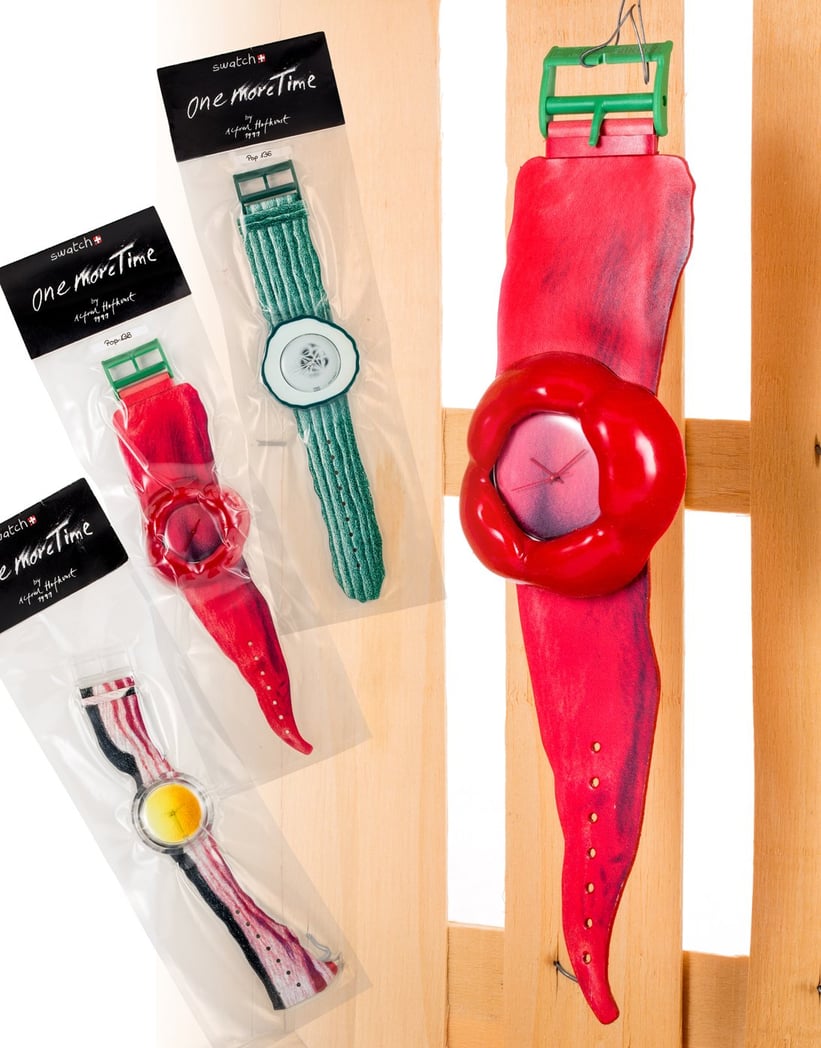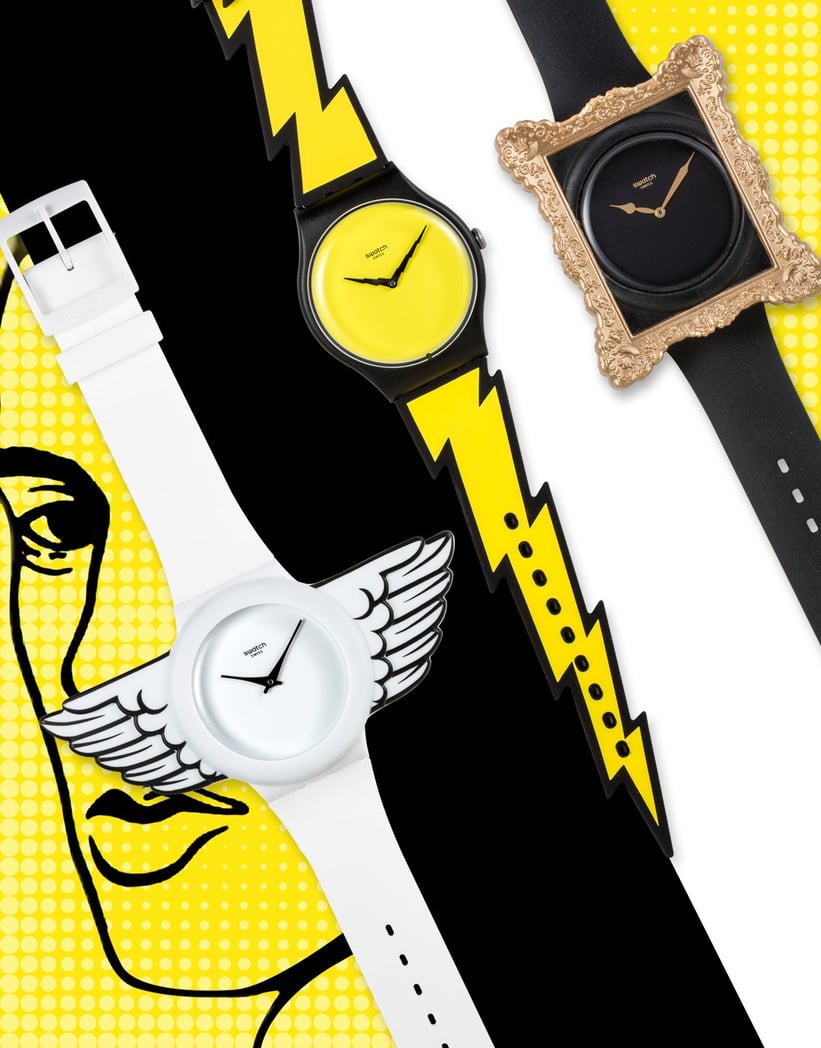 The Swatch was the brainchild of Ernst Thomke, former CEO of ETA SA, part of the ASUAG/SSIH group that was created through the merging of two of Switzerland's largest watch firms by the late Nicolas Hayek in the early 1980s, when the Swiss industry was in dire straits. After an initial launch in Dallas in 1982, which proved to be a false start due to poor marketing and a lack of strategy, it was decided to push Swatch as an accessory that individuals would buy multiple examples of, and which would cost less than the price of the average repair to a standard watch. As in the fashion world, regular collection updates were planned and large sums were set aside for communicating the message about Swatch with the underlying slogan 'fashion that ticks'.
50 million units sold in five years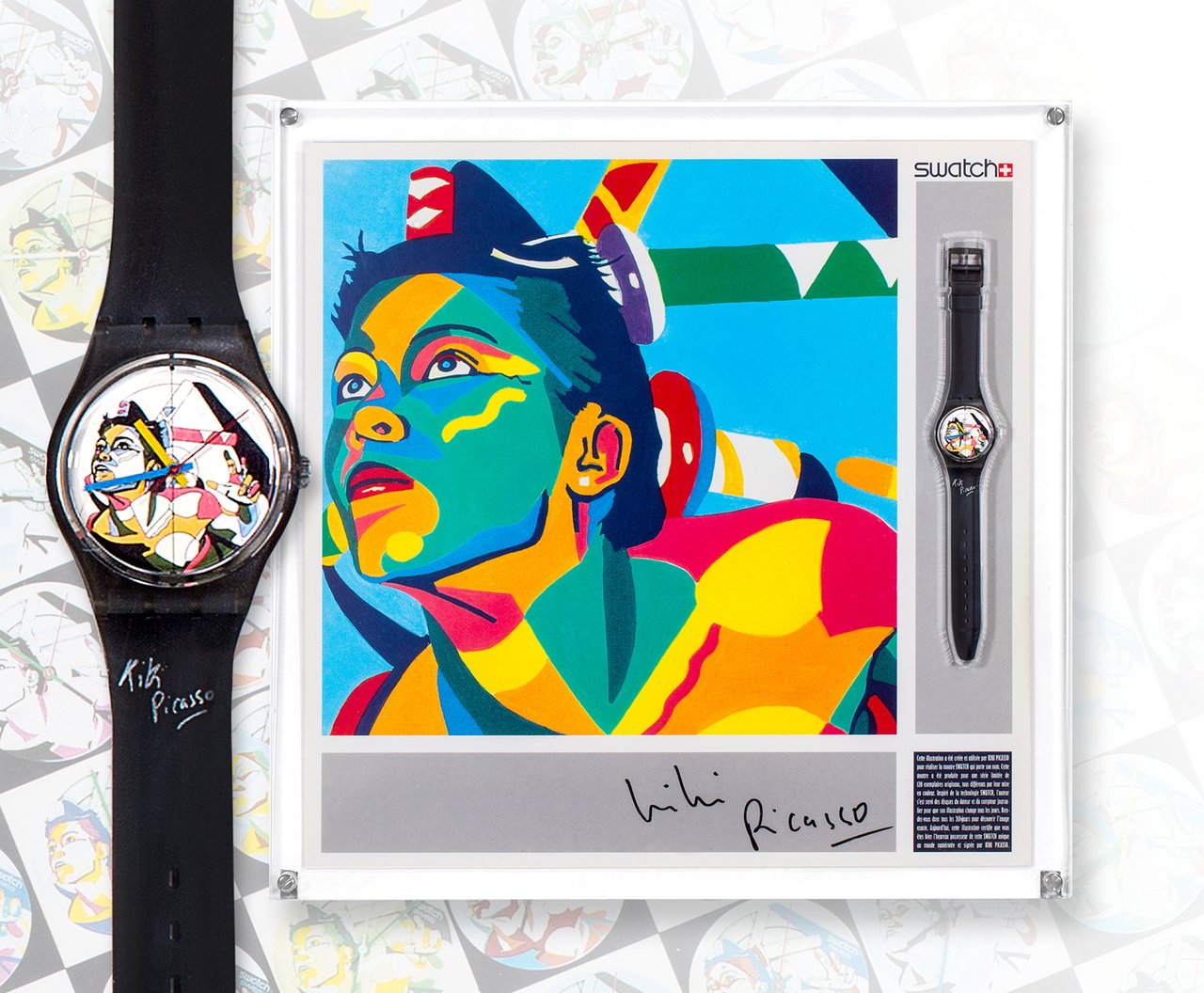 Within five years of the 1983 re-launch, 268 different models had been created and 50 million units had been sold worldwide. The Swatch had become a phenomenon, and the financial success resulting from a retail price 10 times greater than the cost of production enabled Hayek – who died in 2010 – to re-invest in traditional watch-making and, according to legend, 'save the industry'. It was not long before Swatch watches became as collectable as they were fashionable, with Sotheby's holding its landmark 'Worldwide Swatch Auction' in Milan in September 1990 at which prices soared beyond expectations.
When cheap watches fetch millions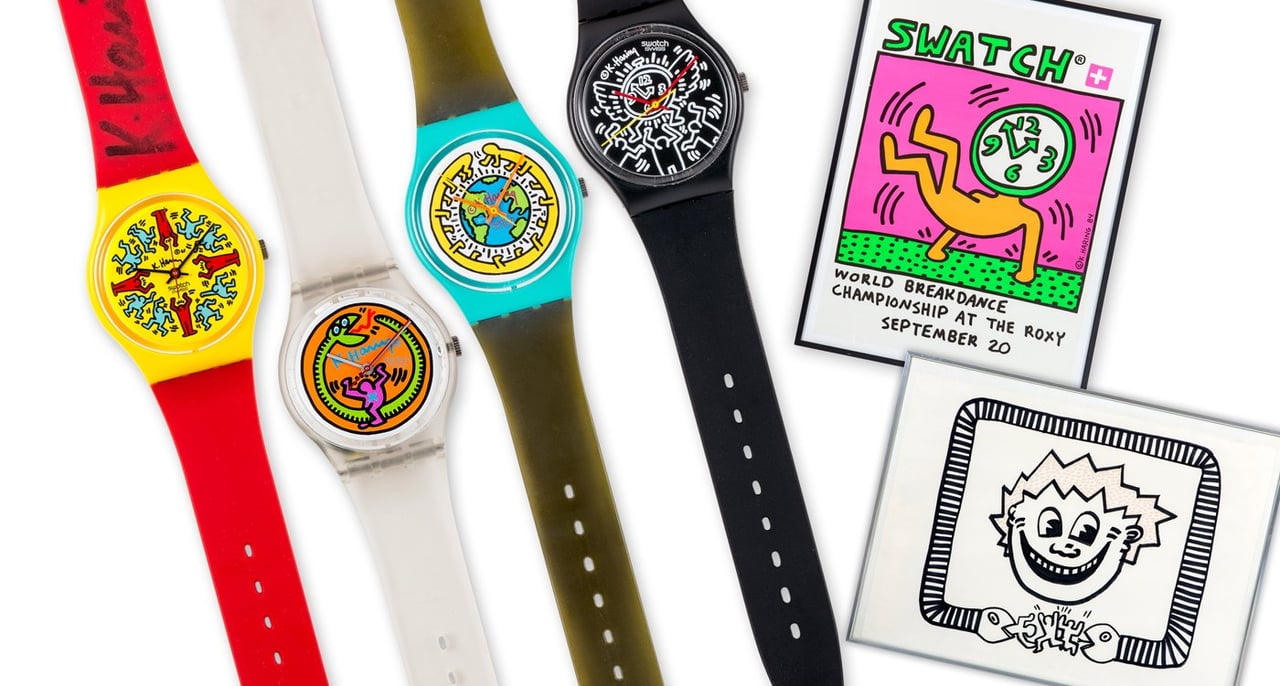 The only sale comparable to that of the Dunkel Collection, however, took place in 2011 at Phillips de Pury (now just 'Phillips'), when 4,363 Swatch-related items collected by Swiss businessman Peter Blum and his wife Linda came under the hammer in Hong Kong as a single lot. Comprising the most desirable, commercially available Swatch designs as well as factory prototypes, hybrid models and production variants that were never offered for sale, the collection sold to an Asian lawyer for $6.6 million. Whether or not the Dunkel offering will make more, only time will tell.
Photos: Sotheby's