David Cohen's Alfa Romeo 6C 1750 GS in 2012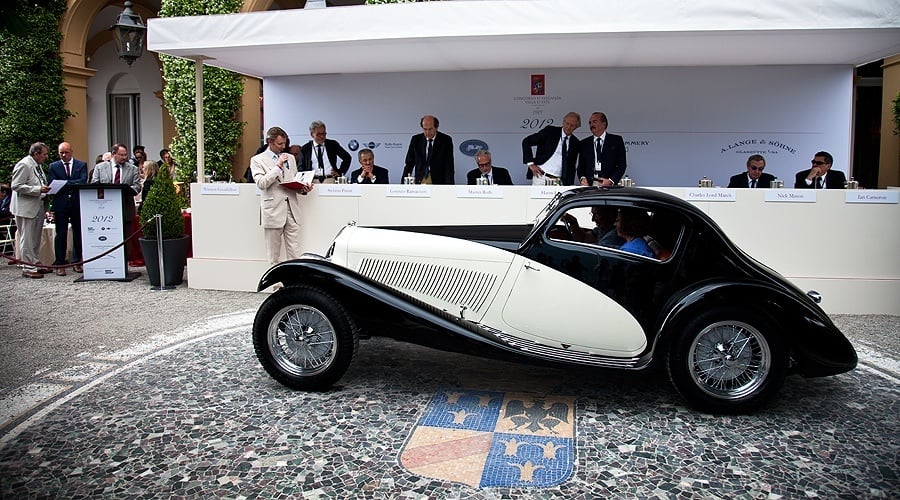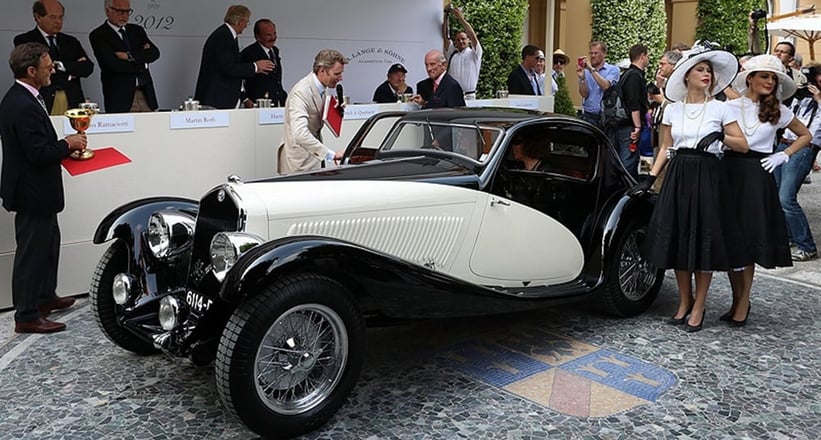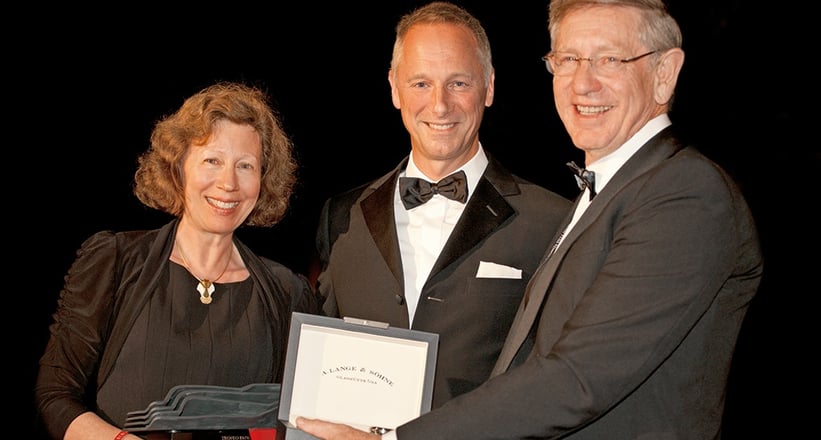 Canadian David Cohen was the first recipient of a "Como Edition" Lange 1 Time Zone, thanks to his beguiling black and white 1933 Alfa Romeo 6C 1750 GS. More than just a gorgeous piece of automotive art, this unique Figoni-bodied example was also a class winner at the 1935 Le Mans 24 Hours, and it was this incredible provenance which saw the car shine brighter than the rest at Villa d'Este.
Ralph Lauren's Bugatti 57 SC Atlantic in 2013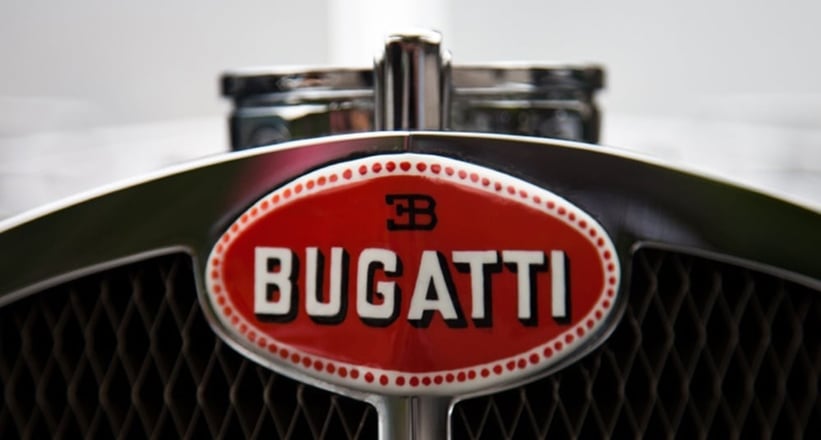 As famous for its owner as its incredible looks, the 1938 Bugatti 57 SC Atlantic Coupé has been the centrepiece of fashion royalty Ralph Lauren's delectable collection for years. The final example of just four Atlantics ever produced, Lauren has collected countless concours wins worldwide with this French superstar, and he was able to add the unique A. Lange & Söhne timepiece to his watch collection four years ago.
Albert Spiess's Maserati 450 S in 2014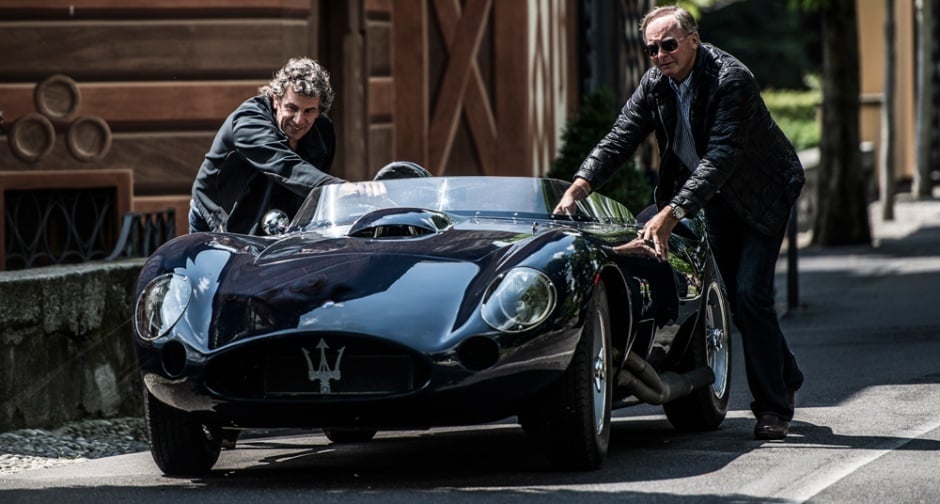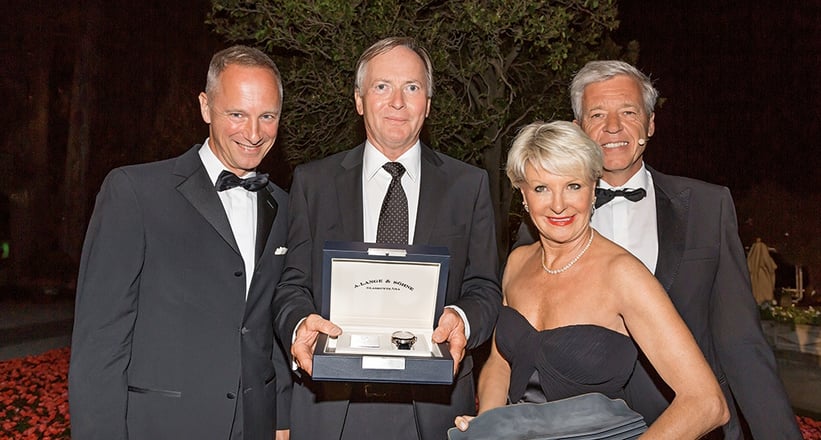 Entered by Villa d'Este regular Albert Spiess, the 1956 Maserati 450 S was chosen to receive the most sought-after award of all due to its purposeful elegance. The Swiss collector may be more well known for his Lamborghinis, but it was the 450 S that saw his wrist adorned with the "Como Edition".
David Sydorick's Alfa Romeo 8C 2300 in 2015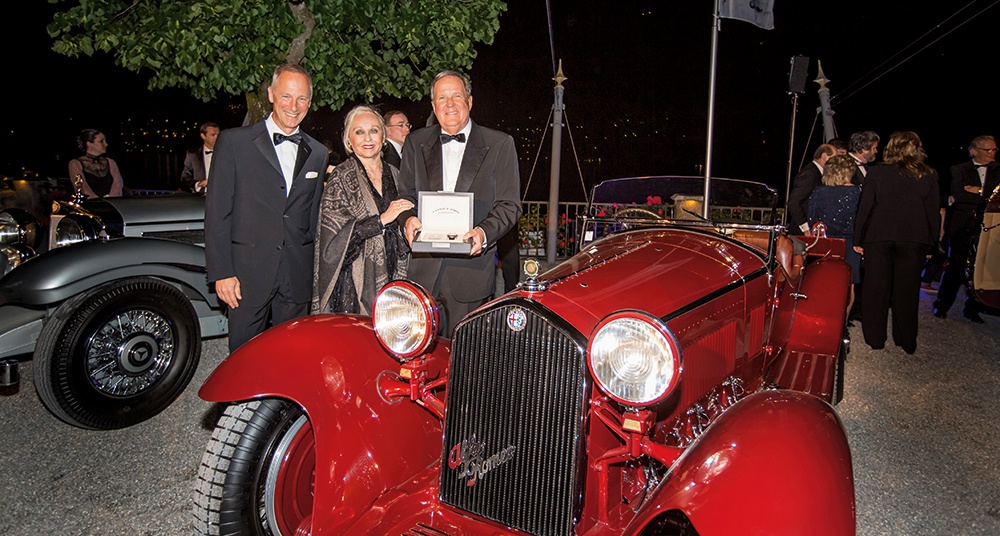 Once owned by Fiat patriarch Giovanni Agnelli himself, the 2015 winner — a 1932 Alfa Romeo 8C 2300 Spider owned by American collector David Sydorick — offered an irresistible mix of Italian automotive lineage and exceptional coachwork by the most sought after of coachbuilders, Zagato.
The Destriero Collection's Maserati A6 GCS in 2016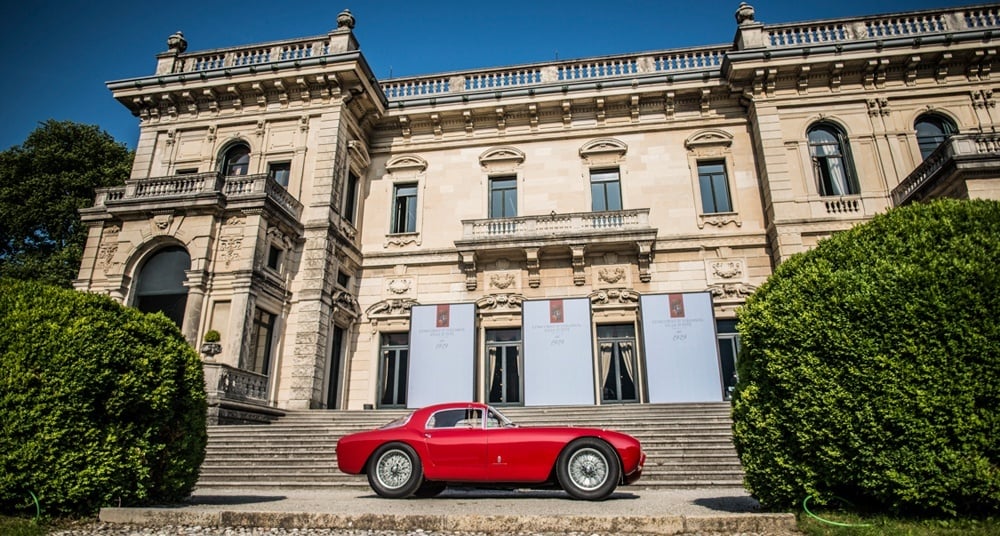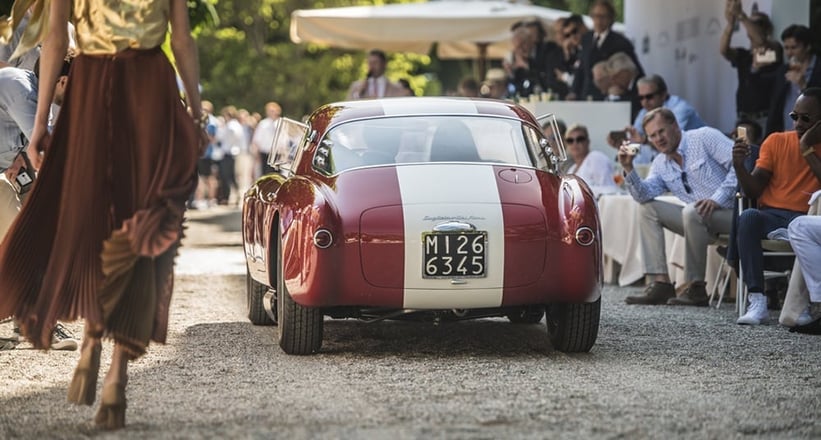 The 1954 Maserati A6 GCS stole the hearts of the judges in 2016 and earned not only the title of Best in Show but also the unique watch on behalf of the Monaco-based Destriero Collection. Displayed at the Paris Salon in 1954, the A6 is one of just four ever built and is heralded as the most original example in existence.
And the next member of the club will be...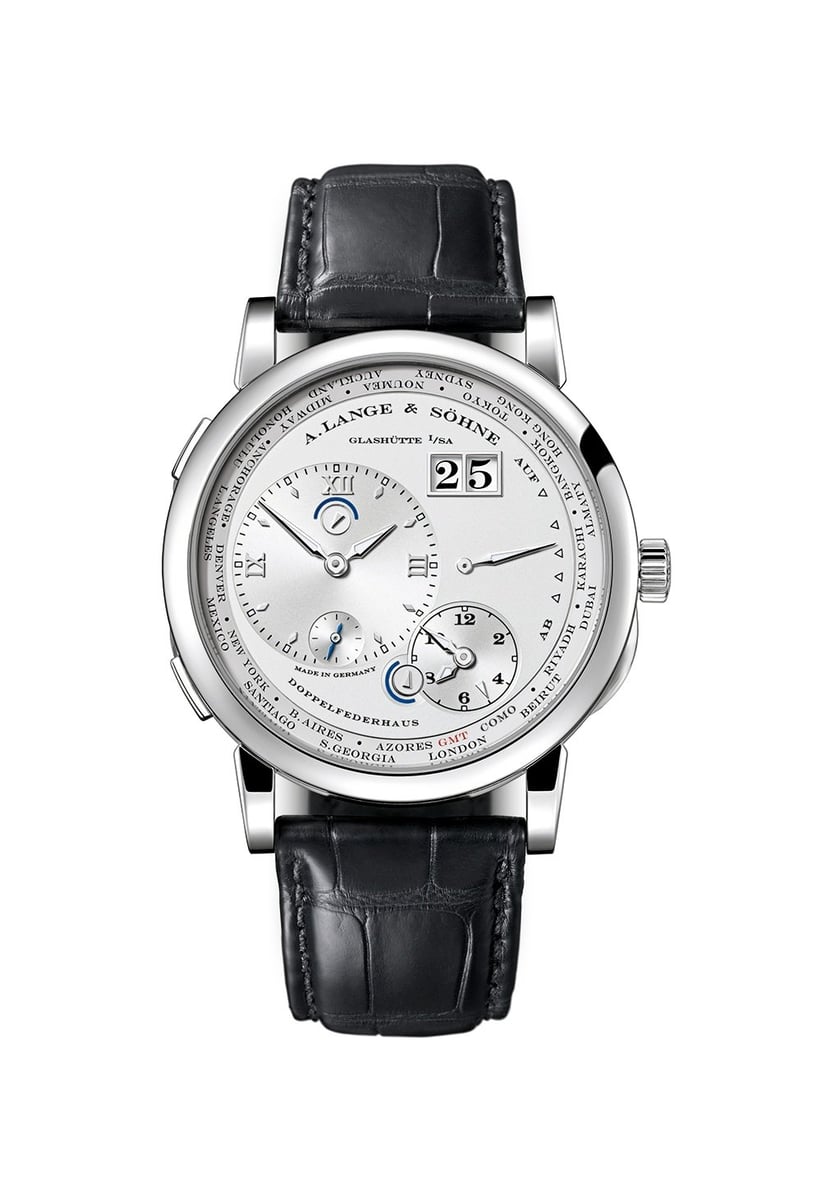 The Lange 1 Time Zone "Como Edition" has been designed with legibility in mind, which is especially important when at the wheel of such exquisite cars as those lined on the shores of Lake Como every year, and includes home time and zone time indication, a necessity for the global concours winner. Featuring a hand-engraved hinged dust cover on the rear, inscribed with the title of this legendary event, the "Como Edition" pays homage to not only the location but also the historic past of the Concorso d'Eleganza Villa d'Este, and it's destined to be matched with yet another exquisite vehicle and overjoyed owner this year. Only time will tell which piece of automotive art is deserving of such an accolade...
Photos: Jan Baedeker / Rémi Dargegen / A. Lange & Söhne