Mille Miglia Chrono GMT 2012: One watch for 1000 miles
This is the latest 'Mille Miglia' watch from Chopard, a brand associated with the retrospective event since 1988.
While today's re-run of the famous 1000-mile race from Brescia to Rome and back again has its critics, there's no denying that it's still some sort of a test of endurance. Chopard boss Karl-Friedrich Scheufele (pictured, top, in an Auto Union) is a passionate classic car enthusiast and regularly runs the Mille Miglia in any one of his fabulous collection of cars.
Every two years Chopard is especially busy as another Chopard-sponsored event, the Monaco Grand Prix Historique, takes place just a few days before the Mille Miglia retrospective.
All entrants to the modern Mille Miglia receive a unique-to-the-event Chopard chronometer. With a different design each year, these have become highly collectible, and are available to non-competitors, too.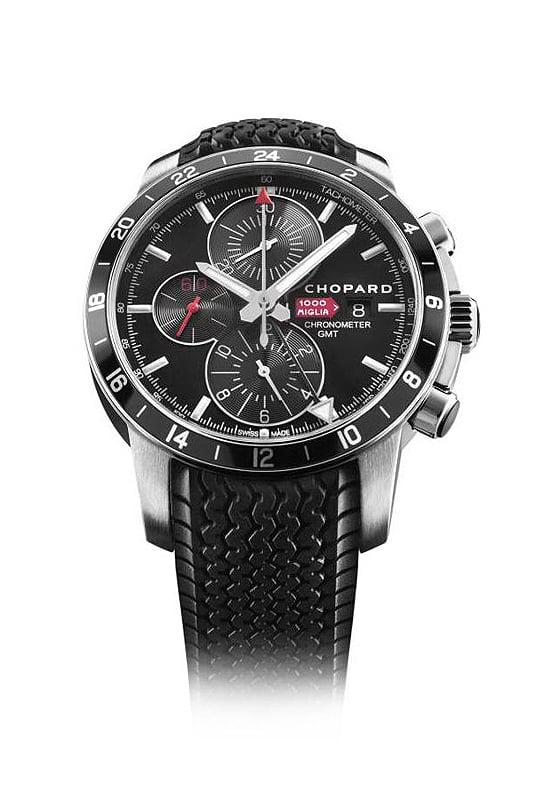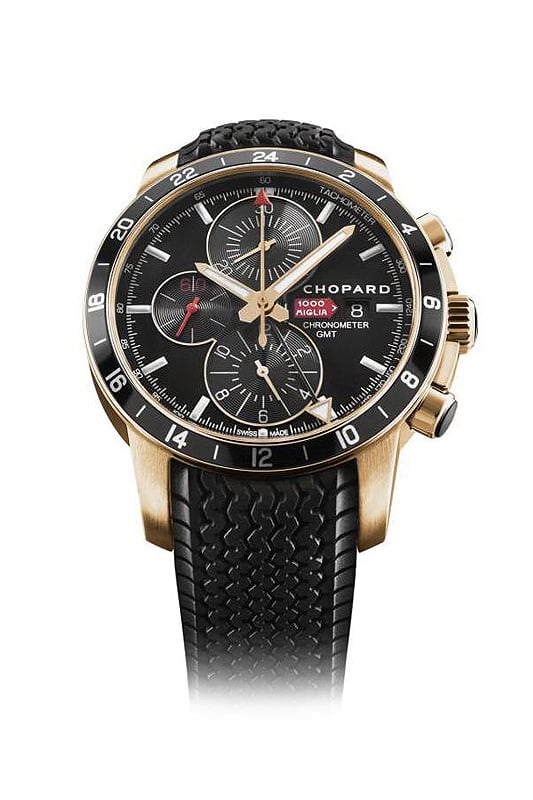 This year's design, a COSC-certified, 42.4mm-diameter automatic chronometer, has the famous 'red arrow' of the event on its face as always, and features a second hand showing 'home time'. The GMT function allows wearers to traverse the globe, safe in the knowledge that a quick glance at their wrist will inform them of the hour of the day back at base.
Two versions are available: steel (limited to 2,012 examples) and rose-gold, of which just 250 will be produced.

Photos: Mille Miglia