Fly me to the Moon – your chance to own an ex-Apollo Speedmaster
On 15 December 2015 in New York, Christie's will offer a plethora of Omega Speedmasters, representative of the iconic chronograph's dramatic evolution over the last 50 years…
Out of this world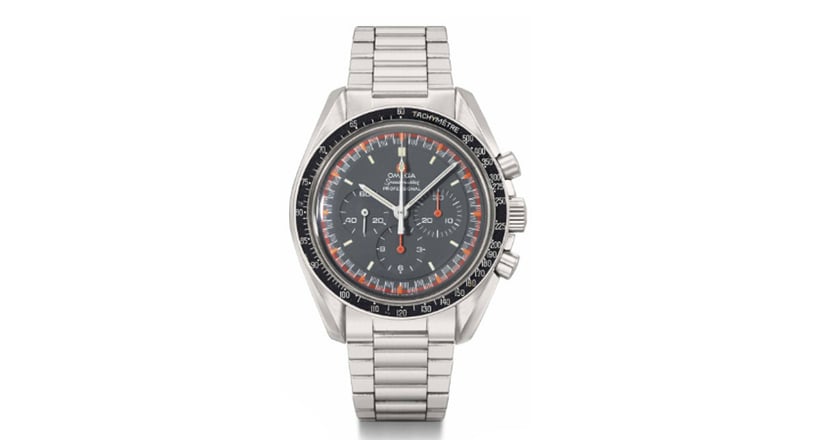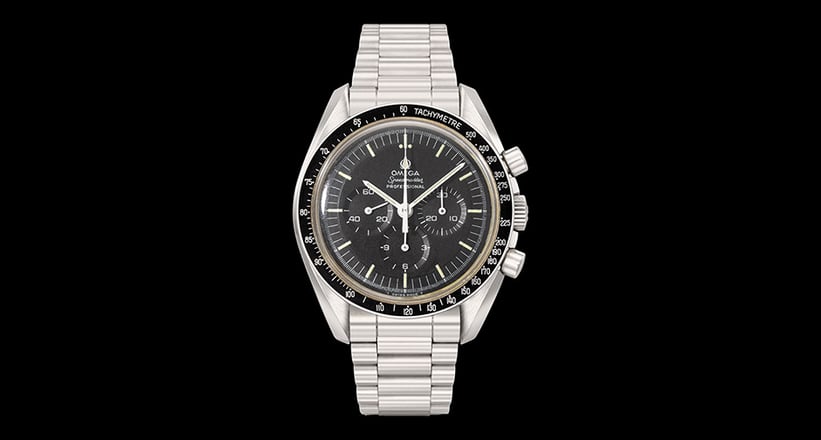 Arguably the most significant lot from the Christie's 'Omega Speedmaster 50: From a Spacewalk to Today' sale is the Speedmaster Professional that accompanied astronaut Ron Evans to the Moon and back aboard Apollo 17, the final manned lunar mission. The only known Apollo-flown Speedmaster in private hands, it endured almost 302 hours in space, over an hour of which was spent outside the spacecraft during a spacewalk, the last extra-vehicular activity (EVA) ever undertaken in deep space. Included with the watch are letters of authenticity, a rare NASA-issued Velcro strap used for the EVA, and Evans' special Fisher space pen, specially designed with pressurised ink for use "in any position, on any surface, underwater or in conditions of weightlessness". Understandably, the estimate is available on request only.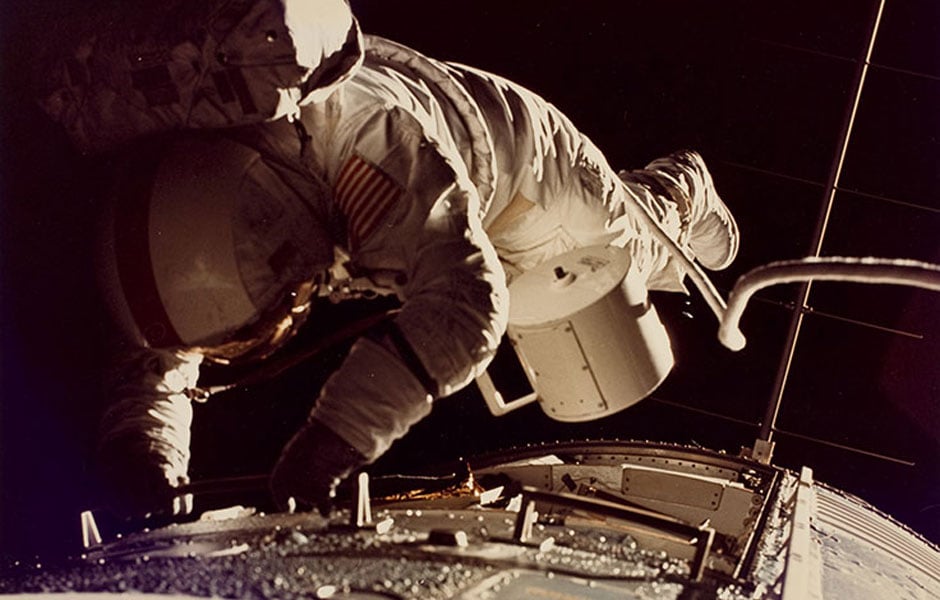 Other highlights of the 50-lot sale include a desirable example of the very first Speedmaster reference – the 1957 2915-1 – estimated at 100,000-150,000 US dollars, an ultra-rare 1971 Speedmaster Mark II in 18k gold (10,000-15,000 dollars), and a Speedmaster Professional Apollo-Soyuz, which flew aboard the very first international space mission in 1975. It's estimated to fetch 25,000-50,000 dollars.
Photos: Christie's
You can find the full catalogue for the 'Omega Speedmaster 50: From a Spacewalk to Today' sale here.