About 50 miles south of the Arctic Circle, this is a good time of year to bump into a busy Santa Claus with his reindeer. Many hotels advertise their natural environment, but at the spectacular Treehotel you are right in the heart of Lapland. Each of the hotel's six rooms was designed by a different architect – but each one hovers high in the branches of a tree.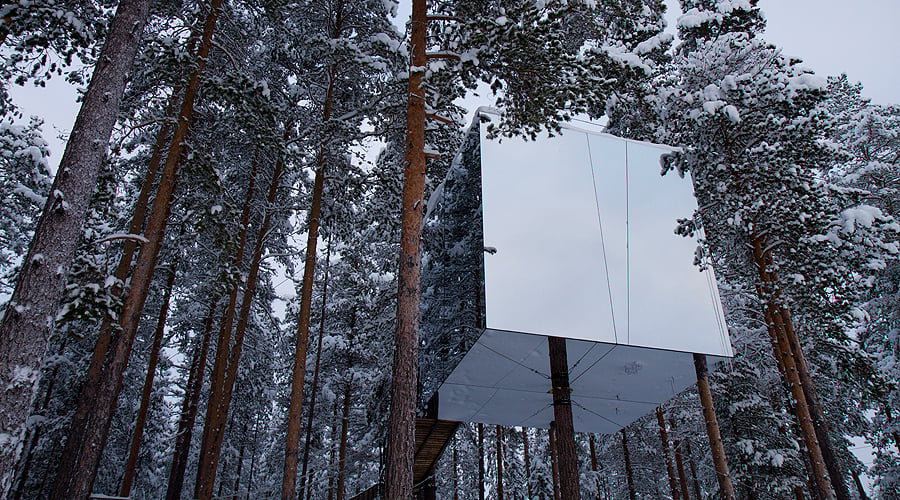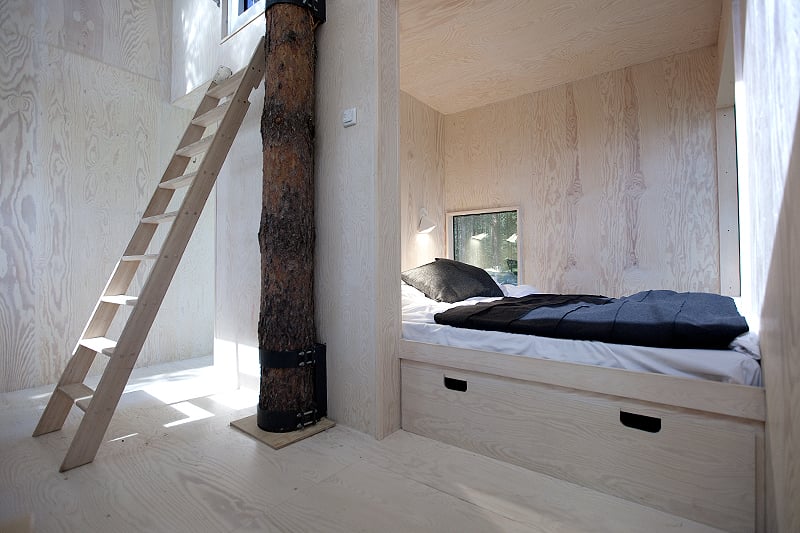 You can choose between, for example, an aluminum cube with mirrored walls or a room that is more like a nest. From either, you experience a breathtaking panorama of a snow-covered landscape, but it's not for guests with vertigo, as access to the rooms is via a steep ramp or retractable stairs.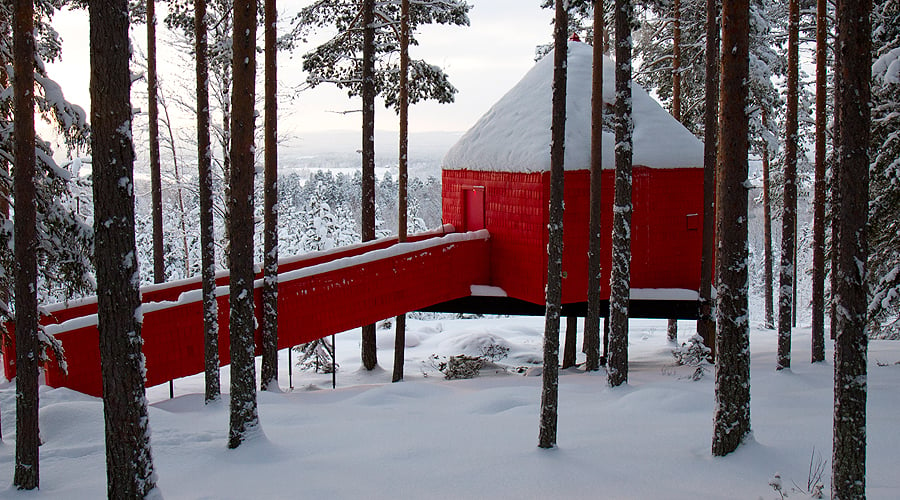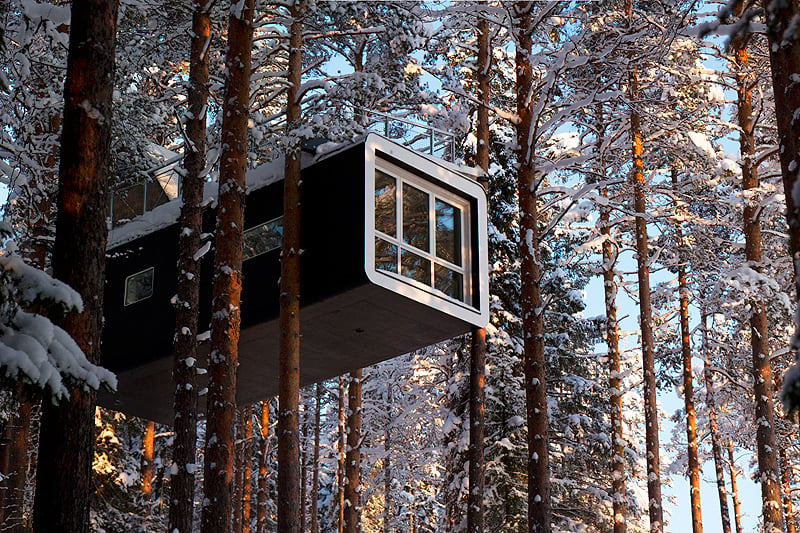 A particularly impressive residential module is the 'UFO', which seems to float between tall, powerful pine trees. Inside, a star pattern runs across the walls, and sunlight streams through window hatches in the structure that is strongly reminiscent of a spaceship. The ideal choice, perhaps, for a self-confessed Star Trek fan or a guest who dreams of being abducted by aliens?
All rooms have been built with sustainable principles in mind, combining ecology with modern comforts. Can it be that aliens have discovered a greener lifestyle? If so, they had better be well-heeled aliens, as a night in the Treehotel costs around 500 euros.
Photos: Treehotel