Why this Nassau-blushed D-Type has changed my mind on Jaguar's legendary racer
What's the greatest racing Jaguar of all time? Tim Hutton, our Managing Editor, has certainly changed his mind since this 1955 Jaguar D-Type appeared in the Classic Driver Market this week.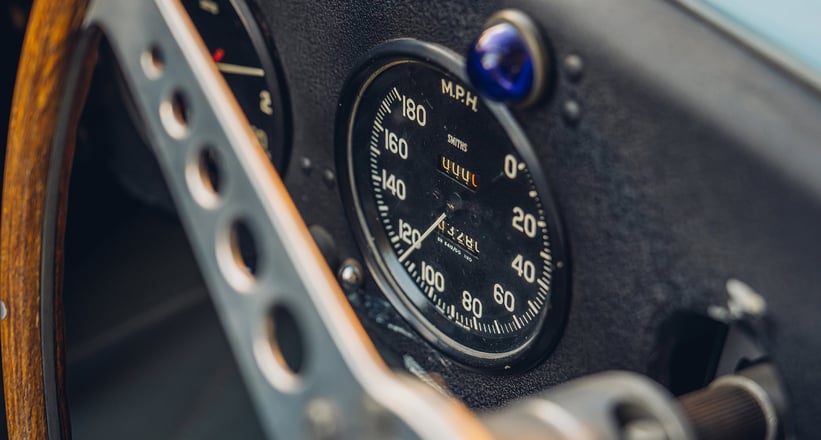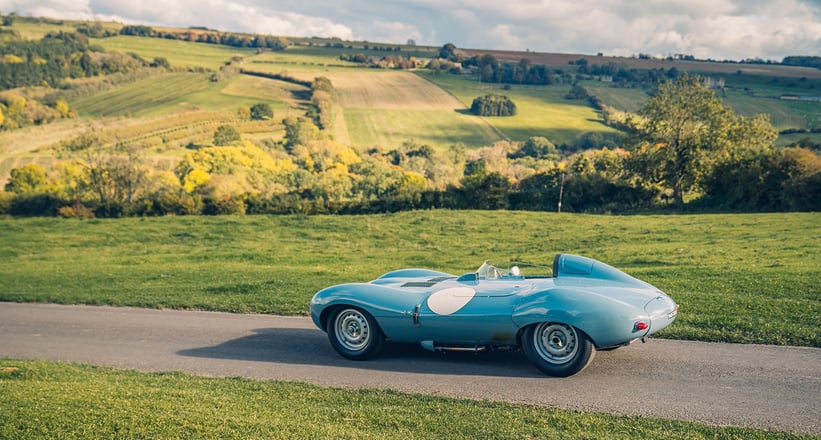 It's an ongoing argument with friends – C-Type or D-Type? I had always been a strong advocate for the simple curves of the C-Type, perhaps it is because it visually transcends the line between race and road going sports car, whereas the D-Type always felt like a dark and moody racer. Well, I have been turned, and it's all because of this magnificent 1955 Jaguar D-Type currently for sale with Jarrah Venables.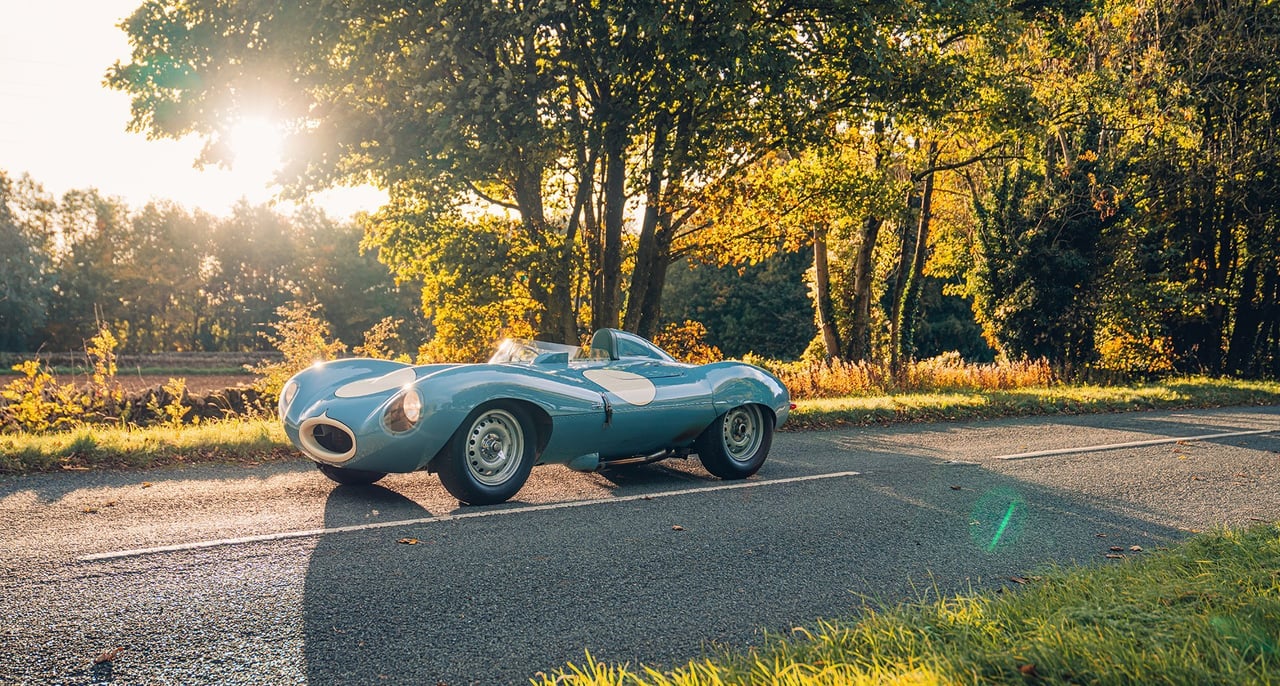 The pastel blue paint is, of course, the first thing that really stops you in your tracks. British Racing Green is a legendary Jaguar colour and representative of the origins of this car. But it does also hide those jaw-dropping curves that deserve to be shown off. The car looks fast just parked up. The way the wheels are consumed by those sweeping arches, you would be forgiven for just placing the car in your living room to pour over for hours.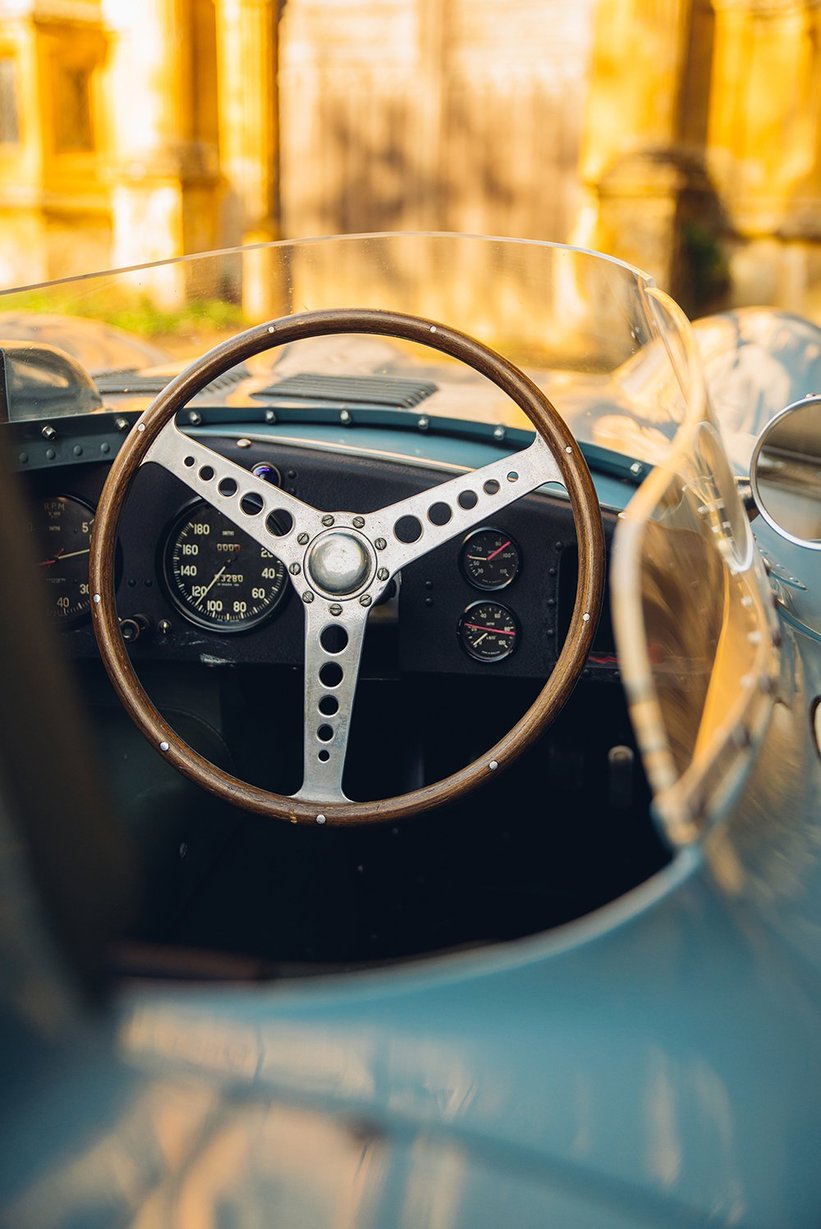 Talking with Jarrah I quickly realise that this car is not for show. In recent years Jarrah has had the pleasure of driving the Jaguar at Spa, Montlhéry and Le Mans on behalf of the owner. What must it be like to drive a D-Type down the Mulsanne? "It's amazing! Initially you think, "Oh my God, that must be frightening." It's not frightening. I didn't really notice the speed to be honest. It's only really after, as I was looking at the video and thinking: "Wow, the trees are zipping past pretty quickly." I said to the mechanic: "What's this geared for?" "Oh, about 180 miles an hour." No wonder the trees were going fast!" Jarrah continues: "It sounds ridiculous, but it was relaxing at top speed, at least on the smooth, modern Le Mans track, you felt like you could have smoked a cigar and driven one handed!"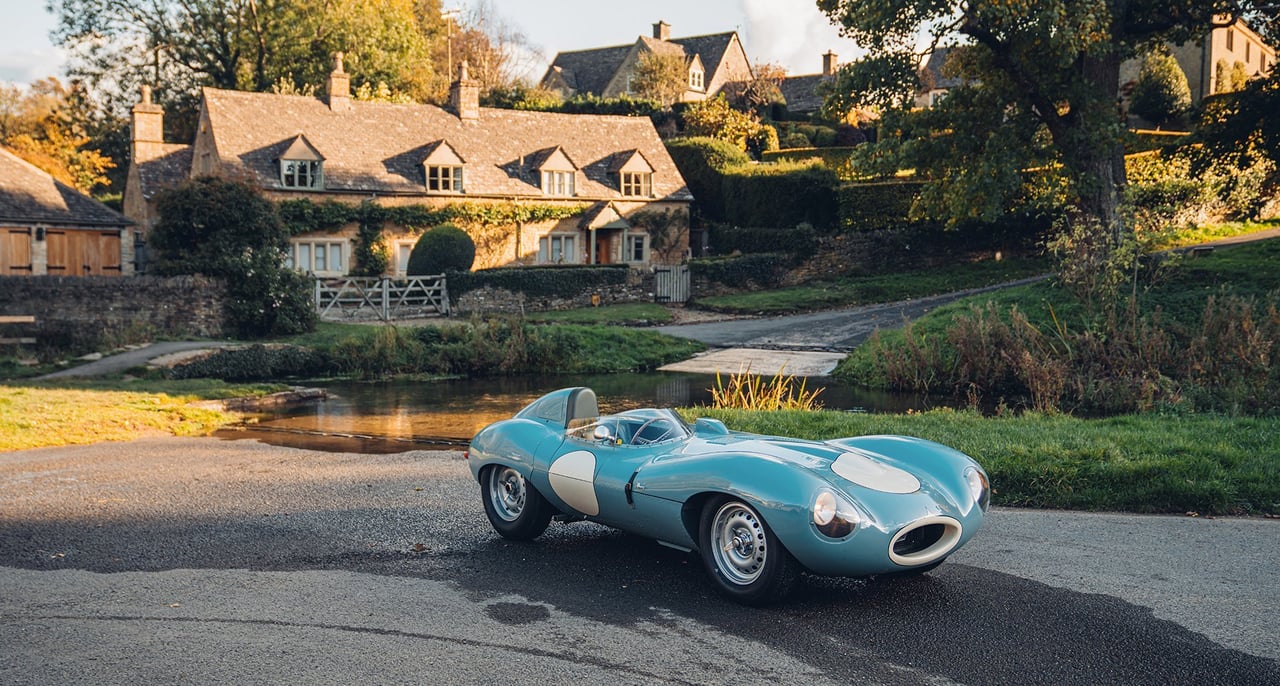 While Le Mans and the D-Type go hand in hand, there is one part of its history that is really interesting, as this car was based in far sunnier climates for most of its life. XKD 545 had been allocated to Jaguar's famous US distributor, Max Hoffman. Hoffman is who we have to thank for the stunning Pastel Blue paint with blue leather interior specification. Within months the car was sold to its first owner who entered it into the Sebring 12hrs straight away. The car ran well but retired with brake issues after 120 laps. None other than Briggs Cunningham was also at the wheel in 1956 during a press day – can you imagine getting a hot lap from Briggs in a D-Type!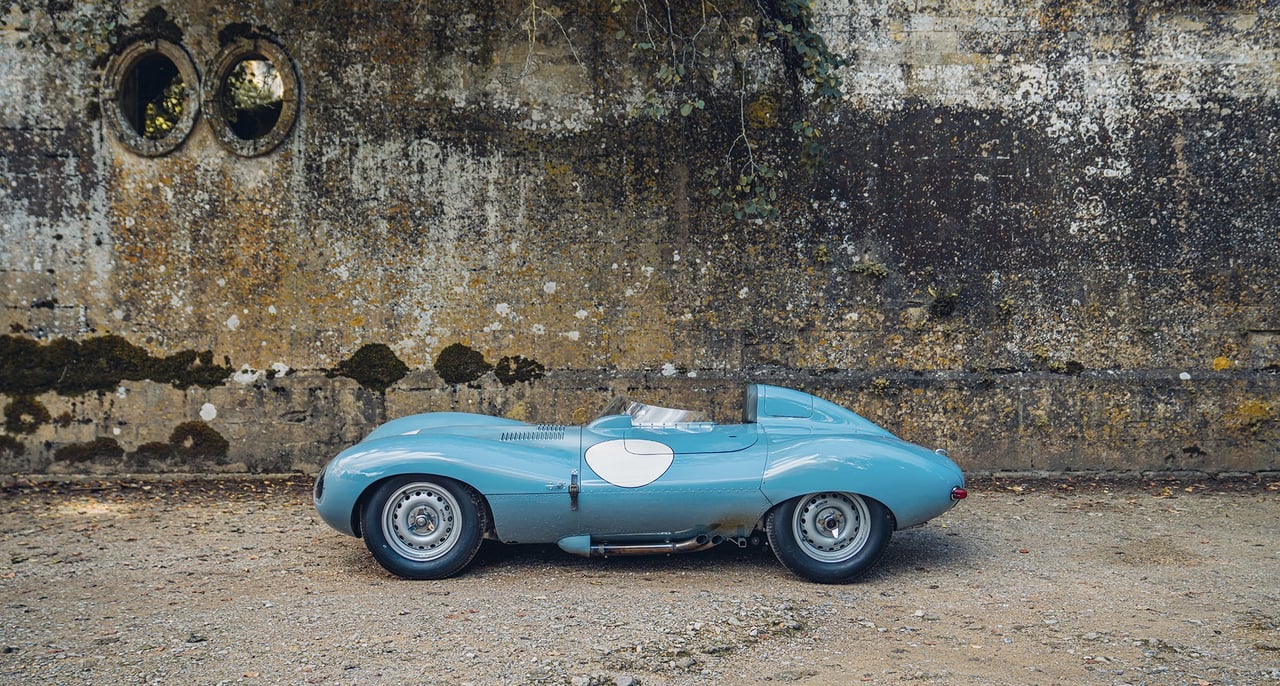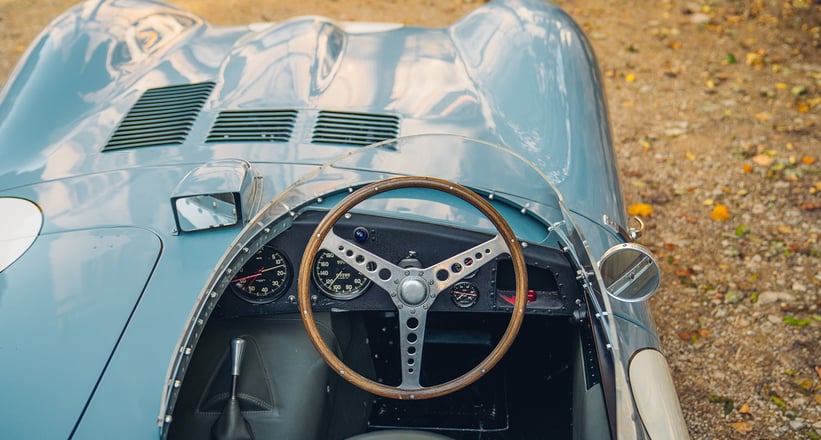 SCCA racer George Constantine was the next owner, entering the car in to SCCA races with immediate effect. It was what Constantine did in December 1956 that is really interesting though, he had XKD 545 shipped down to Nassau in the Bahamas to participate in the Third Annual International Bahamas Speed Week. He entered two events, the Governor's Trophy (in which he finished 5th) and the Nassau Trophy (finishing 5th again) whilst his wife Mary took 6th in the Ladies Race. Speed Week has always been one of those 'end of season' race meets that has an undeniably romantic charm about it.
Drivers included Stirling Moss, Colin Chapman, Carrol Shelby, Briggs Cunningham, Luigi Chinetti and many more. Can you imagine them sitting in the bar as the sunsets, sharing their stories, relaxing and making plans for 1957. What a moment that to have been a fly on the wall. And indeed, what a sight that Pastel Blue D-Type would have been rolling off the boat as it arrived in Nassau for the Bahamas Speed Week.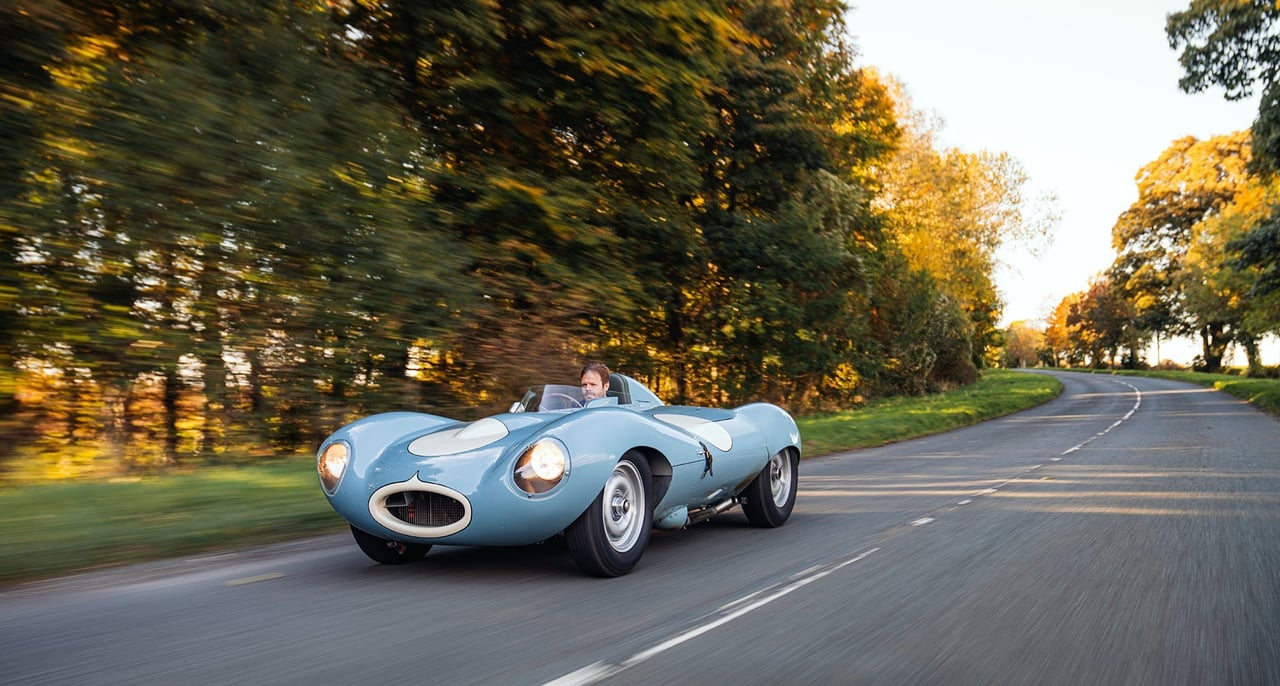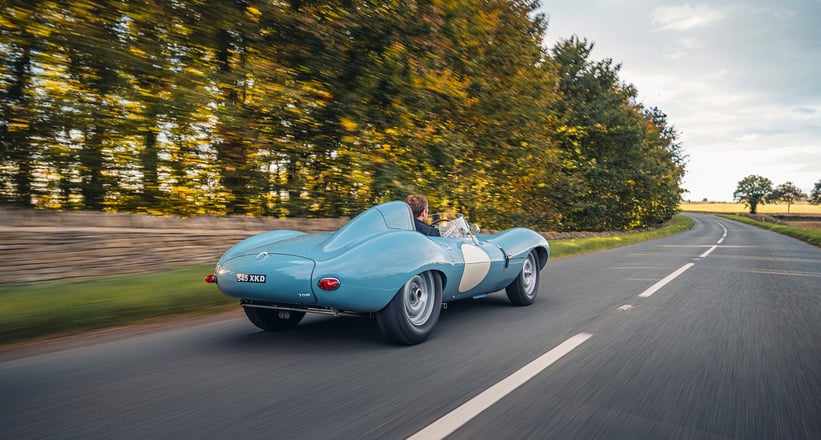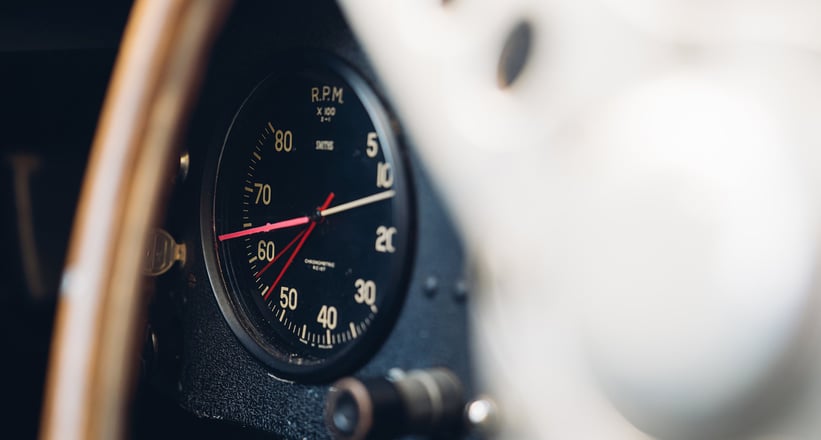 Today XKD 545 is offered in superb condition, always being maintained with no expense spared. The engine fitted is a freshly rebuilt 3.4-litre, narrow-angle unit whilstthe car comes with an impressive spares package including a wide-angle 3.4-litre engine with low hours, another incomplete engine, original bodywork, a close ratio gearbox, rear axle plus many more items. The Jaguar also has an extensive amount of documentation covering its fascinating history. It is ready for its next custodian to enjoy on the road and/or track. With that in mind, I have another question for Jarrah: What is it like to drive on the road? "It was only when we did the photos recently driving around the Cotswolds for 40 miles or so, you realise how bloody quick they are. It doesn't feel that fast sat in it, but you suddenly give it a squirt in second or third and you go, whoa, that's the speed we're doing!"
Photos: Alex Penfold © 2020