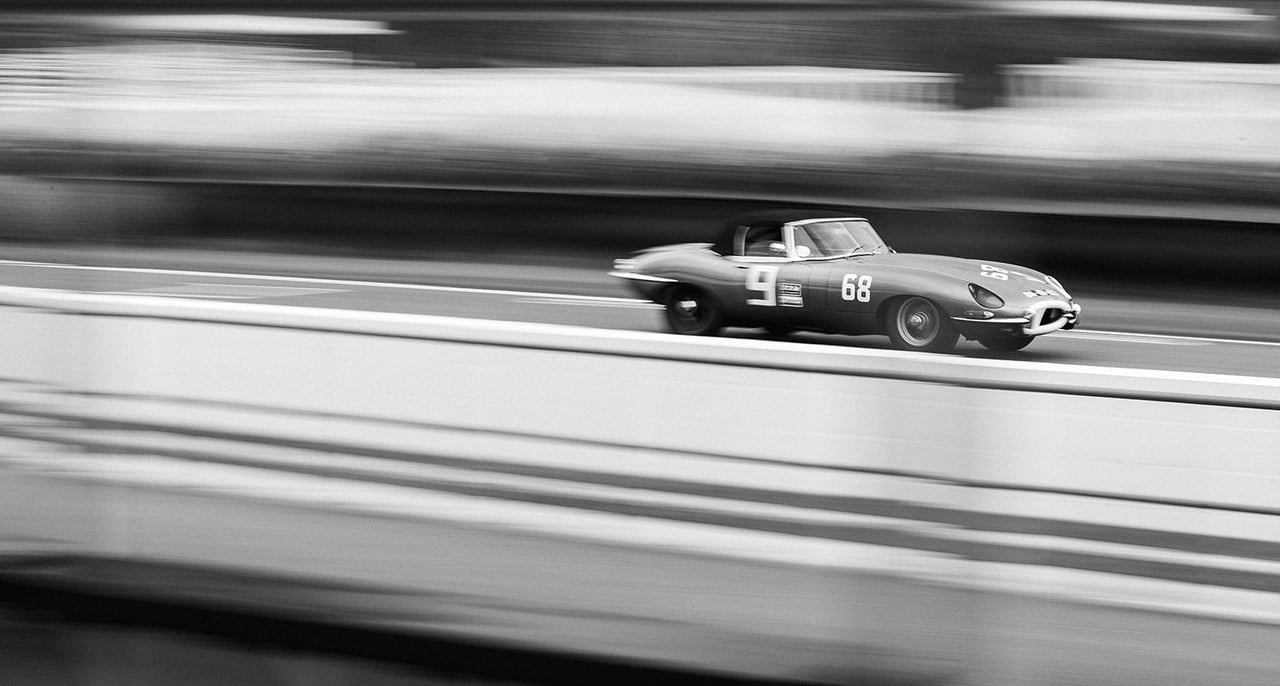 As I drive down to Goodwood in my very own Jaguar MkII, I'm brimming with excitement to finally get back to a race track. Today, CKL Developments have hired the legendary Sussex circuit for their customers. Some will just be enjoying their road car in a safe and fast environment, while others will be getting crucial testing laps in ahead of the historic race season.
The Founder – Chris Keith-Lucas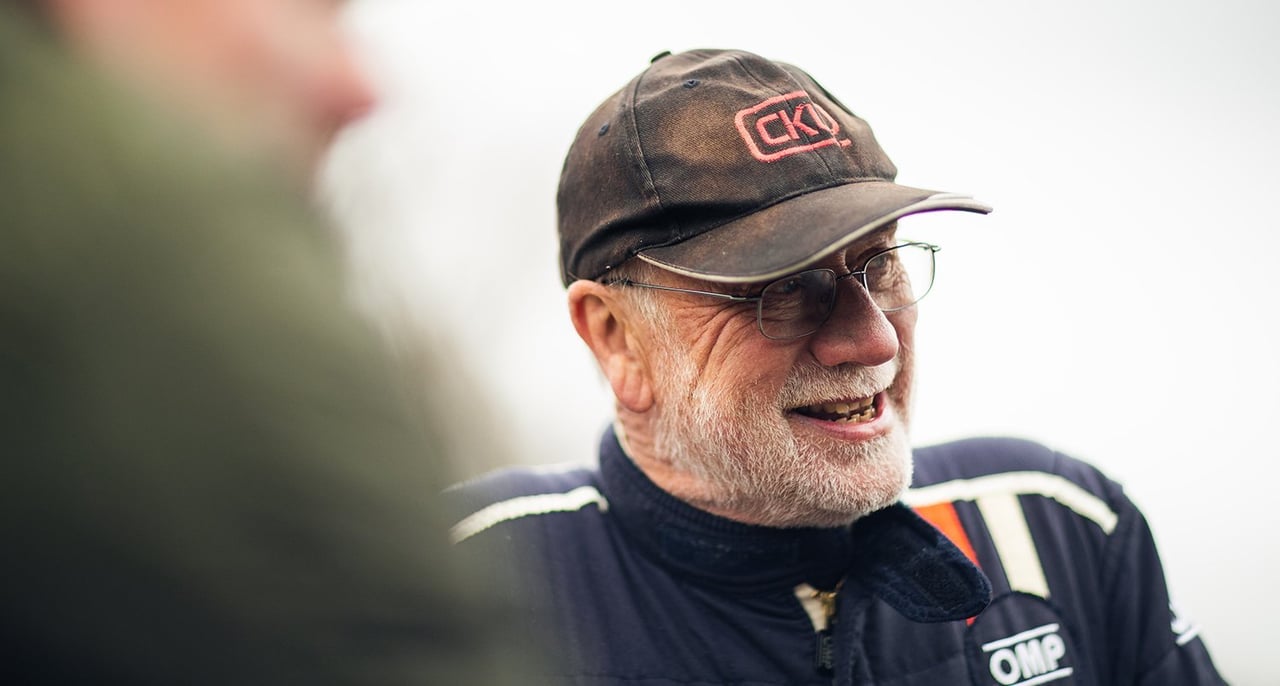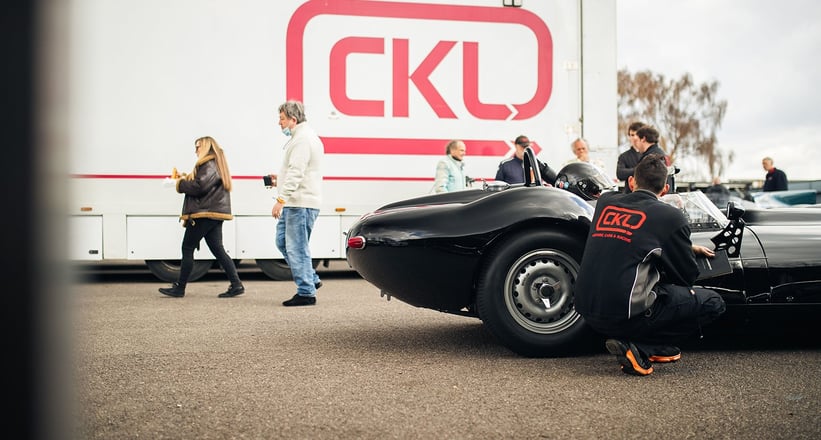 Chris, is this the part of the business that really makes your blood flow?
It does! You get through the winter, getting everything ready, but when something like this happens, you switch into a new mode. It's my default setting. And the great thing is, it drives the business as well.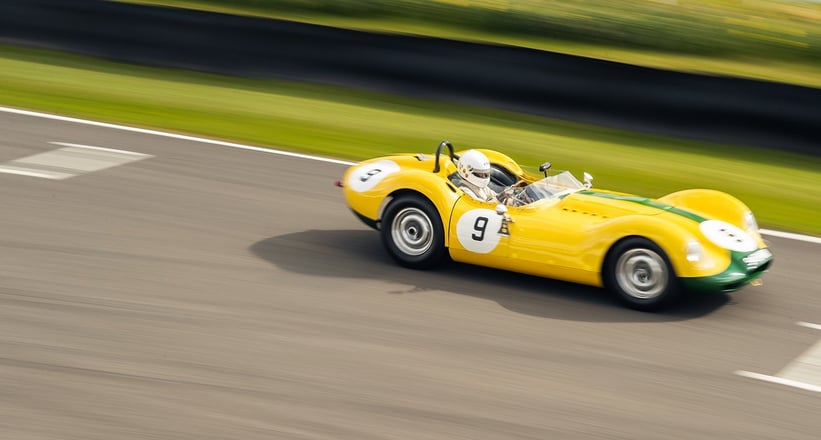 Obviously, the race support is a big part of the business?
Race support, race prep, but with an accent on originality. We don't want just to do race prep at all costs. I think you've got to love and respect these cars, and they've got to look the part, and feel the part. And I think that's lost on some people. But it's our USP.
The Managing Director – James Fraser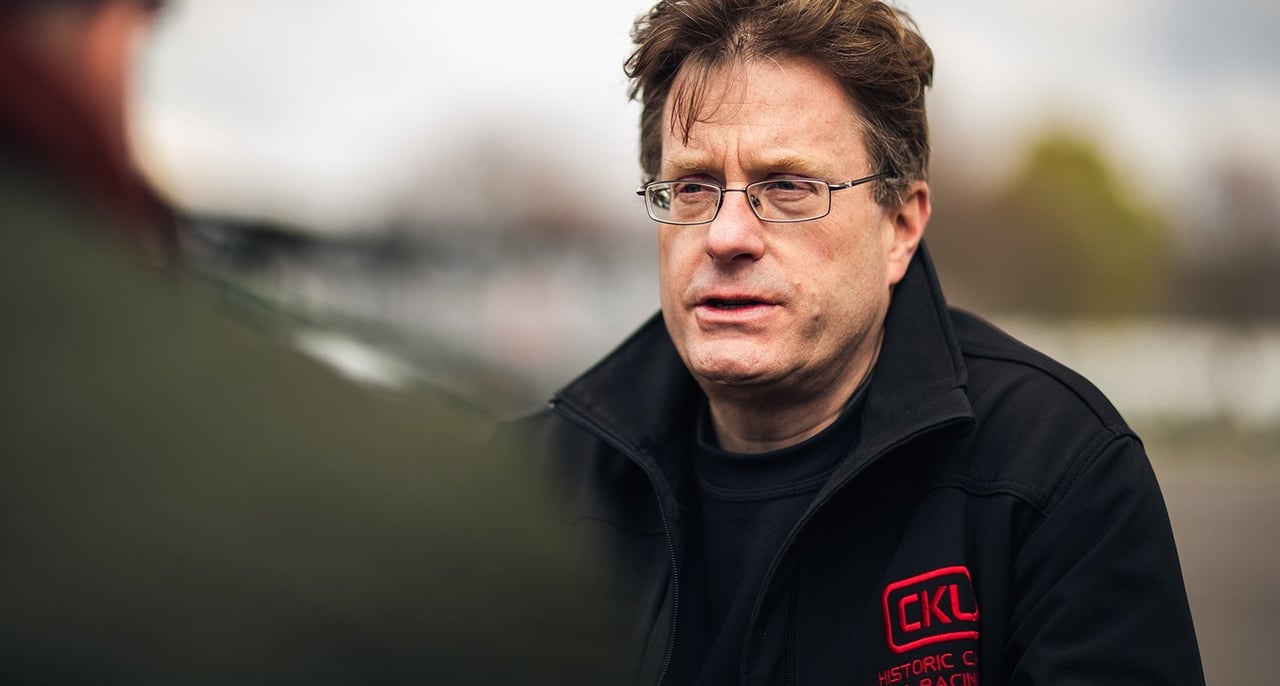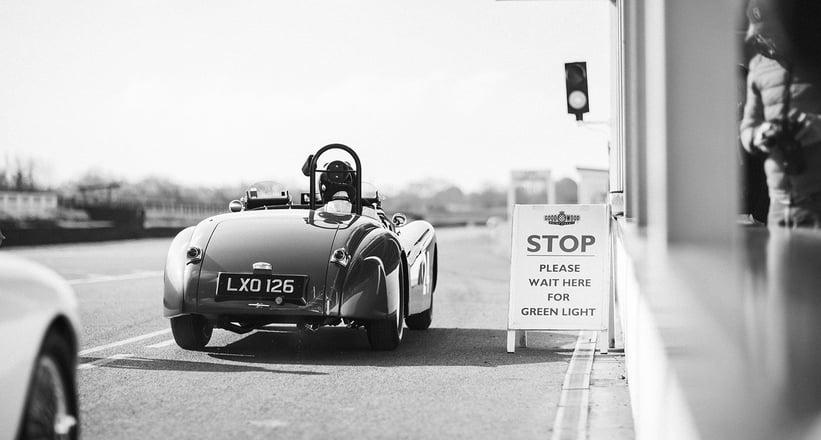 James, tell us about why these days are so important for CKL...
Track days and racing events are a key part of our business because right at the heart of CKL is the sense of family and doing things with our customers that our customers love doing. We're not just here to sell cars or events; we're here to spend time with people who are as passionate about historic cars and racing as we are.
From a practical point of view, these trackdays generate an awful lot of business for us. People see where their cars are at. They can test them in anger. They can identify areas to improve them. You can't do that on a test drive around the country lanes of Sussex. And from a sales point of view, we've had a number of our customers that have been here with one car and looked at somebody else's and thought, "I'd actually quite like one of those. Do you know where we can find one?"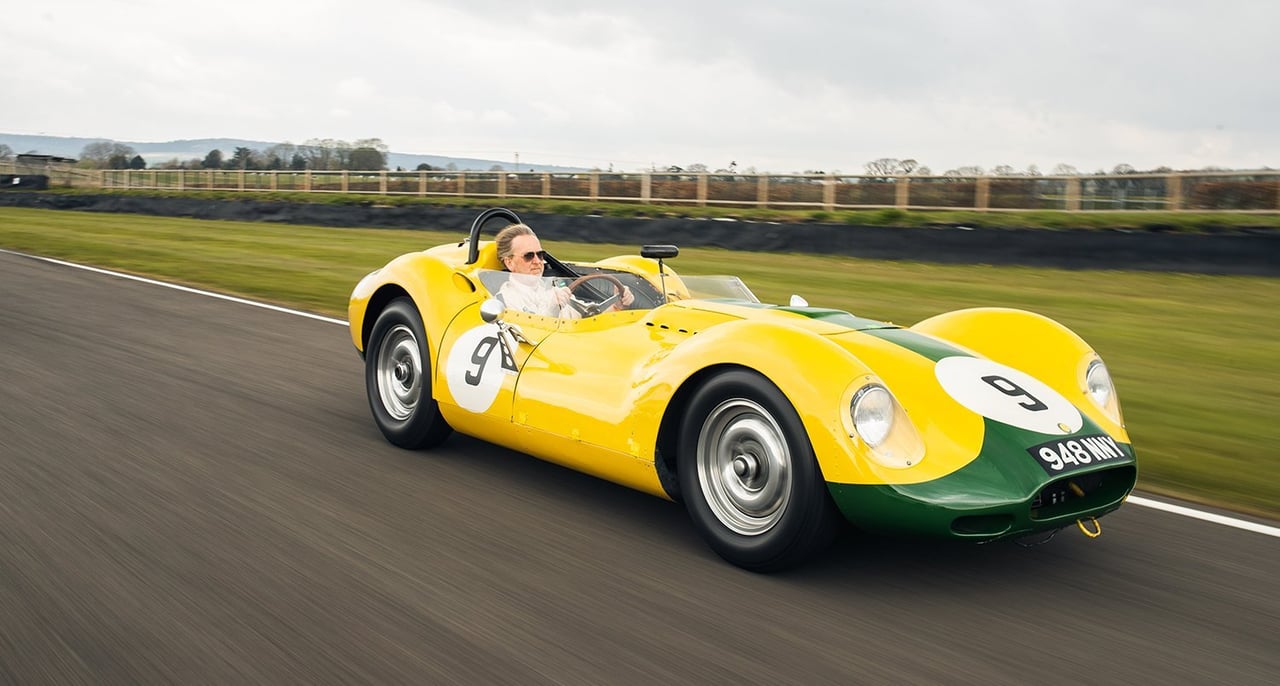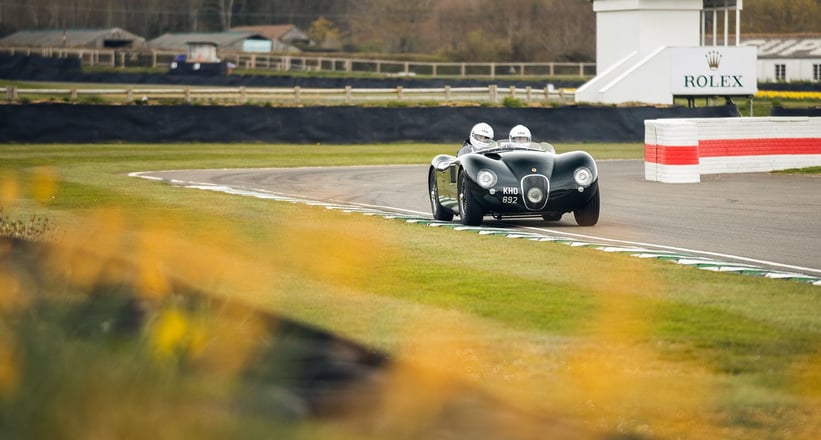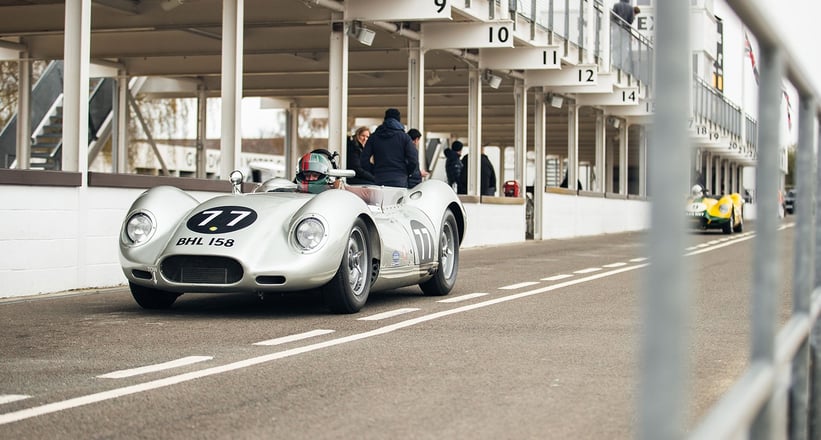 You've got everyone here from clients with road cars to people who want to take it that step further into racing, right up to some very serious race cars driven by very serious drivers.
We have people who wouldn't even dream of getting their license, people who are just starting out like me and people who've won the TT at Goodwood. A good cross section. The thing that binds us all together is our passion for the sport. If you're here at a CKL trackday or a CKL historic racing event, it's the sport, but it's also the historic aspect of the sport, and the sense of community, that brings you here.
The Operations Director – Mark Hews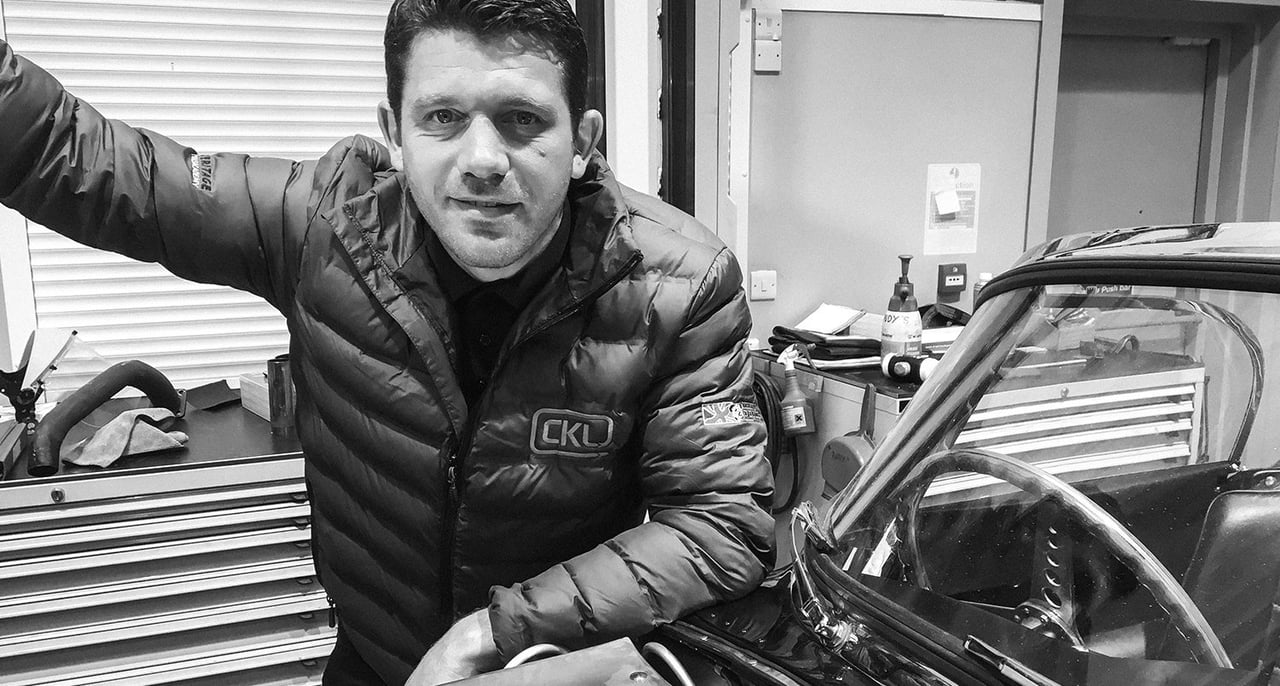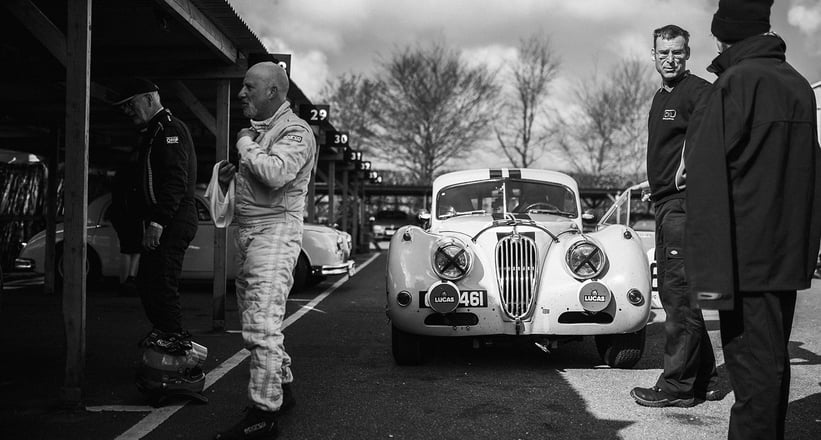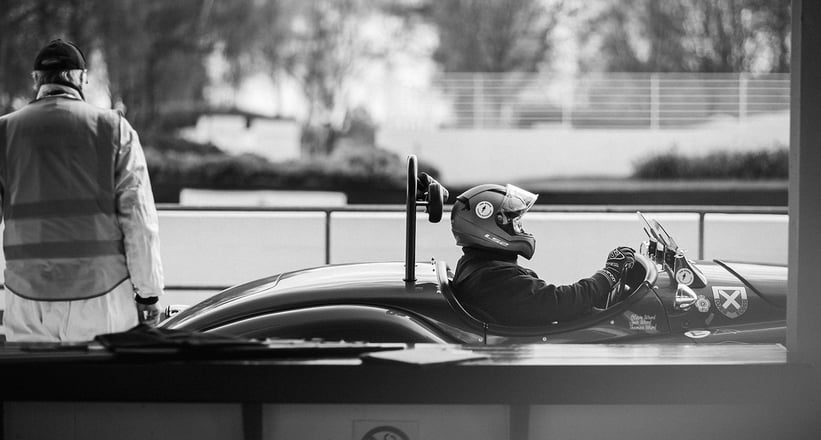 What do CKL Developments offer their clients?
We're not one-dimensional. We cater to whatever the owner's needs are. We do a huge amount of research nowadays to try to get people further up the grid, but we try to do that in keeping with the period technology, working in a way they would have back in the day, just to try to respect the cars as much as possible.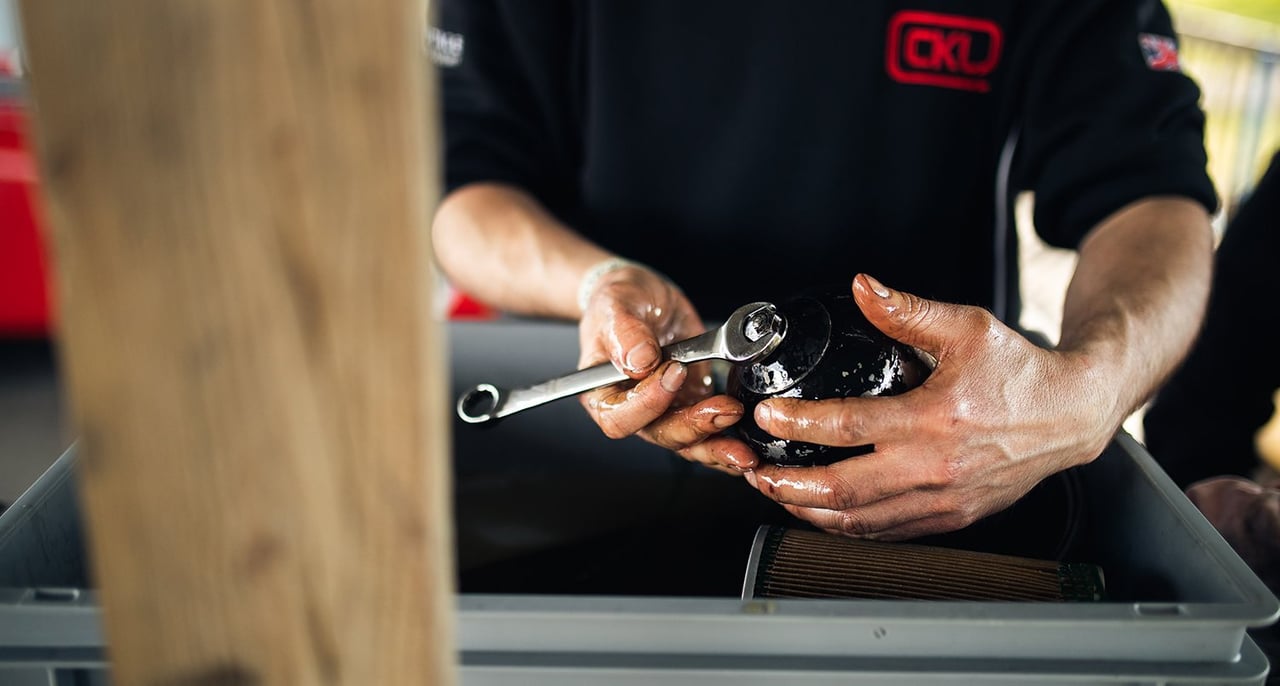 You joined in January 2020, what changes are being put in place in terms of developing this side of the business?
We found we needed to get stricter processes in place. My background is actually Rolls-Royce and Bentley cars, and in that, quality is everything. So now, as opposed to a 15-mile test, we'll do a 200-mile test. Every item is inspected more than once by somebody completely separate, so that we just make sure that quality is there for the end user. We've also put together a development program, so designing different cooling, weight reduction, trying to get more power out of engines, things like that, which we didn't really do a huge amount of before.
The Teacher – Chris Ward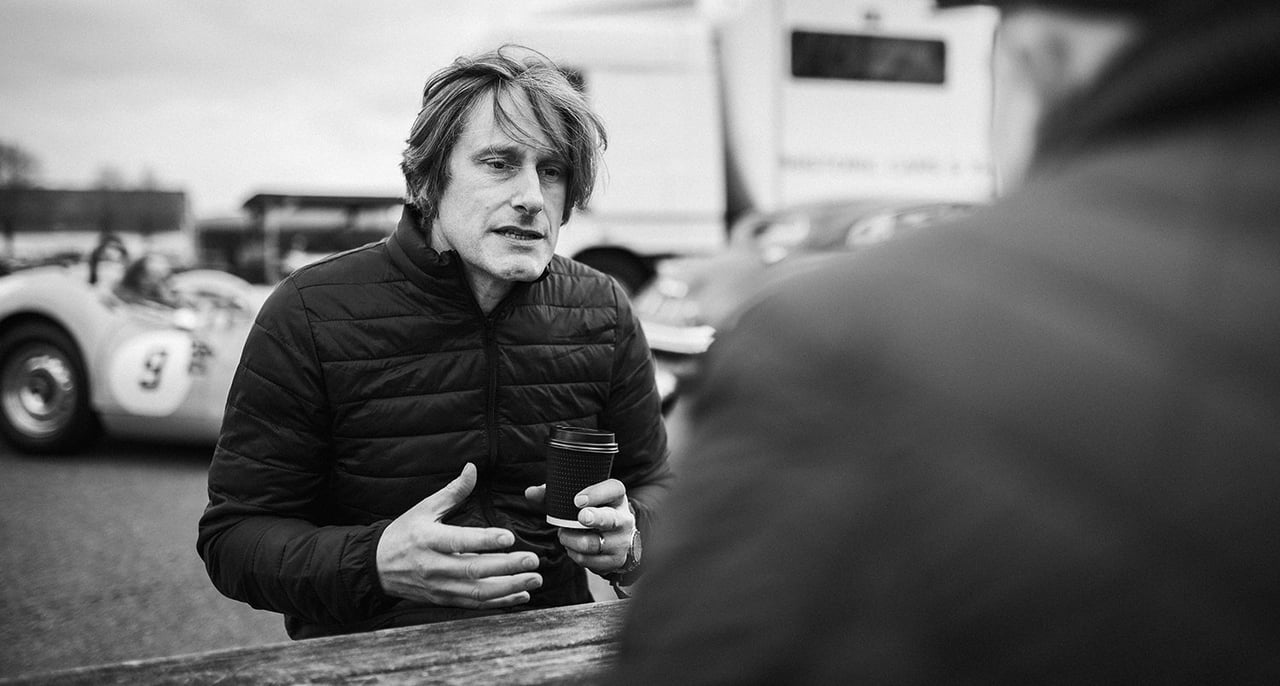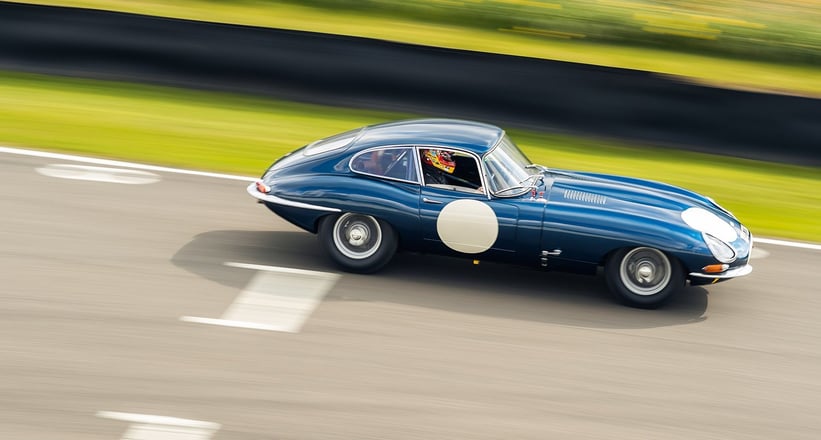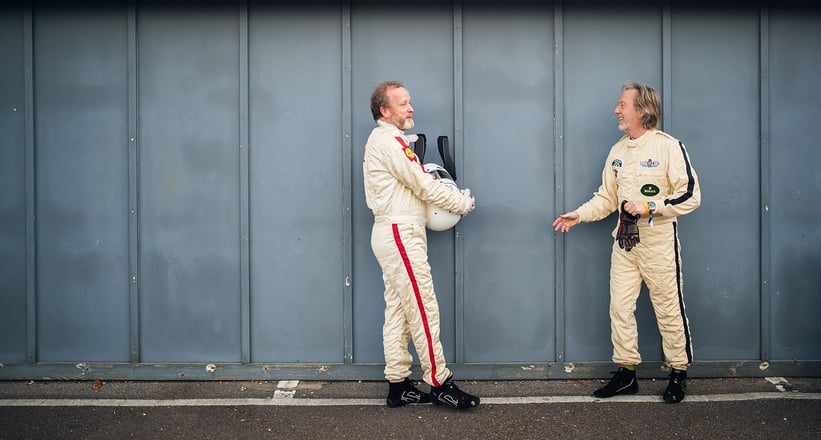 Chris, CKL Developments have hired you to provide driving training for their clients today, how important is tuition?
It's very important, because a driver needs to understand their abilities and their limitations before they can then move to that next level. It doesn't matter whether you're a beginner or whether you've been racing for a while, there are always things to learn. And I think today is the ideal opportunity to do that because you're relatively free to do what you want in terms of pace, and you can have somebody sat alongside you to directly see what's happening.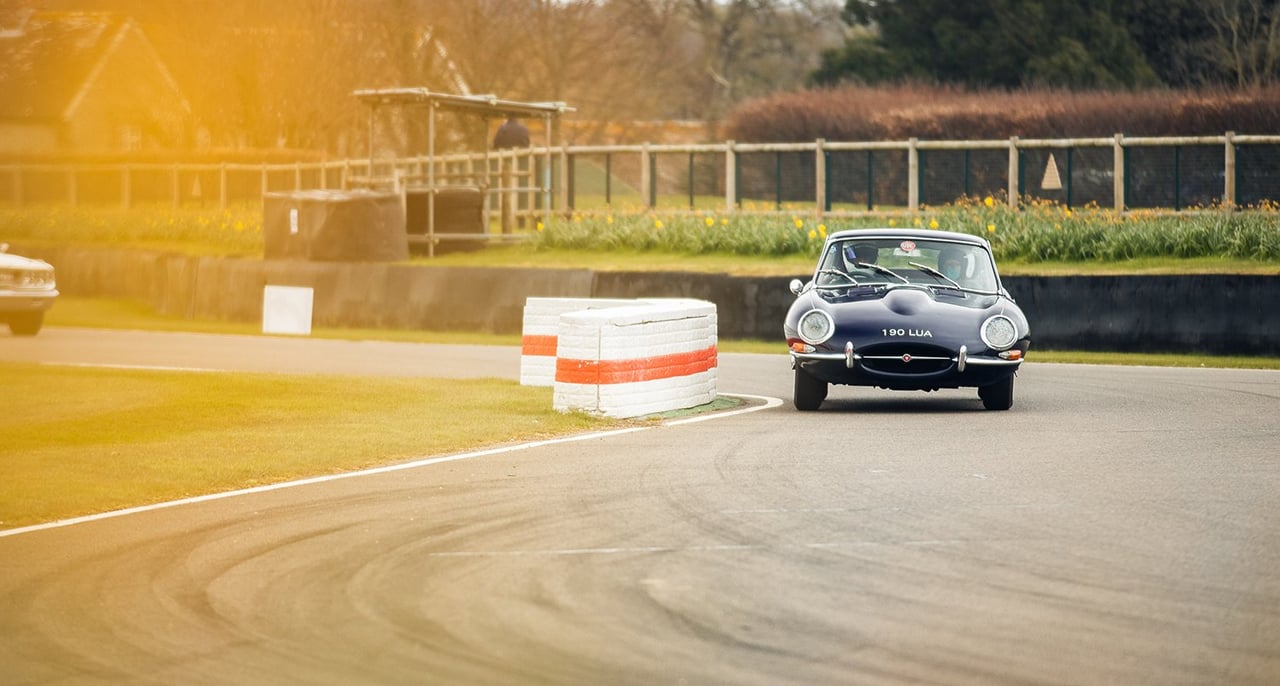 Are you driving and tutoring today, or are just driving?
I'm primarily tutoring a driver today. This is his first opportunity to drive the car, having recently bought it. He's been competing in modern motorsport. So it's just understanding how a different car reacts and just starting off at the bottom and gradually working our way up. It's impossible to do a perfect lap, no matter who you are. We'll sit in the car for five, 10 minutes, have a think about what's gone on, and then I'll filter back what I feel happened, and then he will do exactly the same. And then you go back out with a plan in mind.
The Gentleman Racer – Simon Aldridge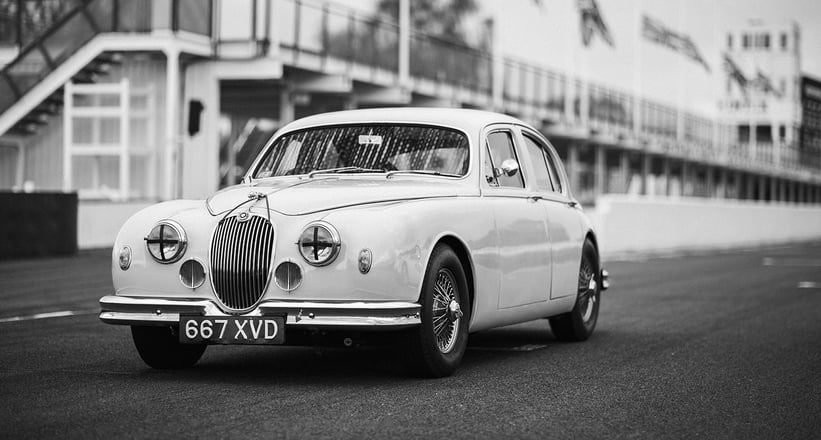 Simon, tell me about your CKL Developments journey. How did that come about?
I was looking for support because I had brought the car over from the States. A friend of mine had his car restored by CKL, and said "Chris is great, I will introduce you." I came down to meet with them and they took me in. I feel quite lucky to be with him really, I've been following their journey for a long time. I've always admired the cars that they have in and that they look after.
From your initial intentions with the car, how has that evolved as you've built a relationship with CKL Developments?
Well, there are two things really. One is that I learned pretty quickly that the level of expertise in the UK is on a different level from people I found in the States. The other thing is that they brought me along a bit, in terms of my ambitions with racing. I came to them and I said I want the car to be able to do everything. I want to do some road rallies, some racing and I want to have a car that I could drive on the road – that's always been my dream. They developed me a bit, in terms of making the car a bit more raceworthy.
And how has it been out on track today? Goodwood is a special place...
This is the first time in the car. I mean, the car was in pieces yesterday. It's amazing to have seen it in bits and then now be running it hard on track and feeling confident about it.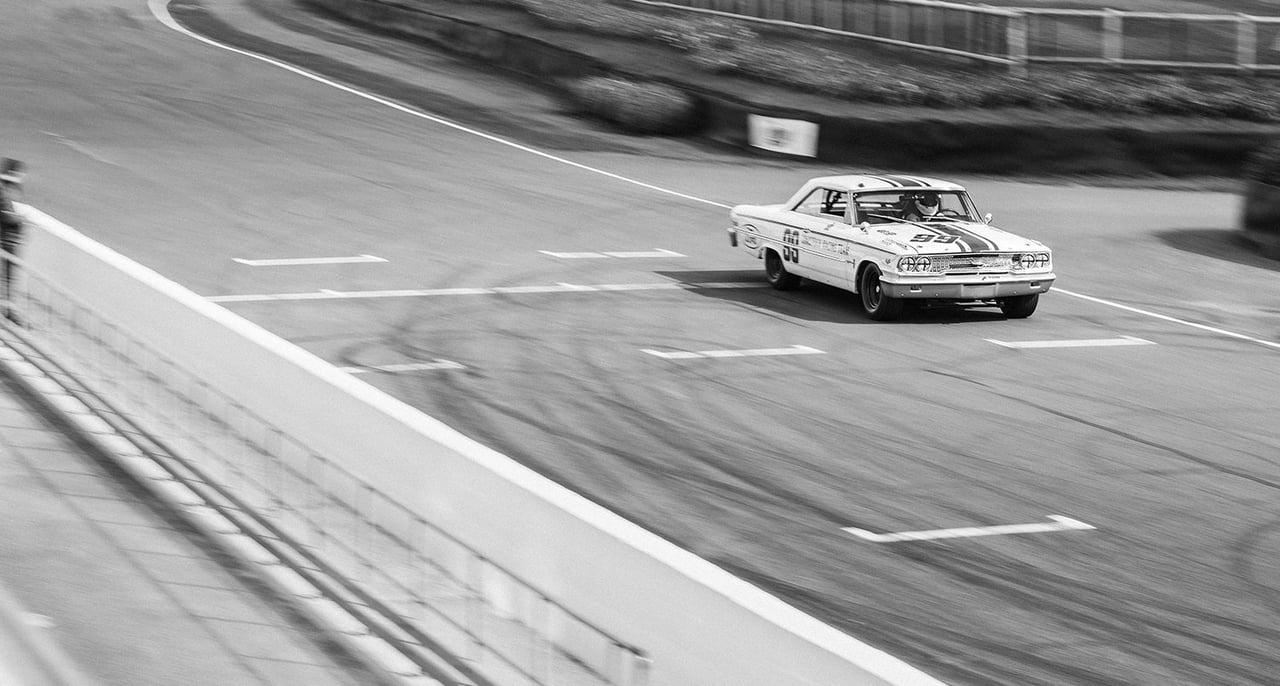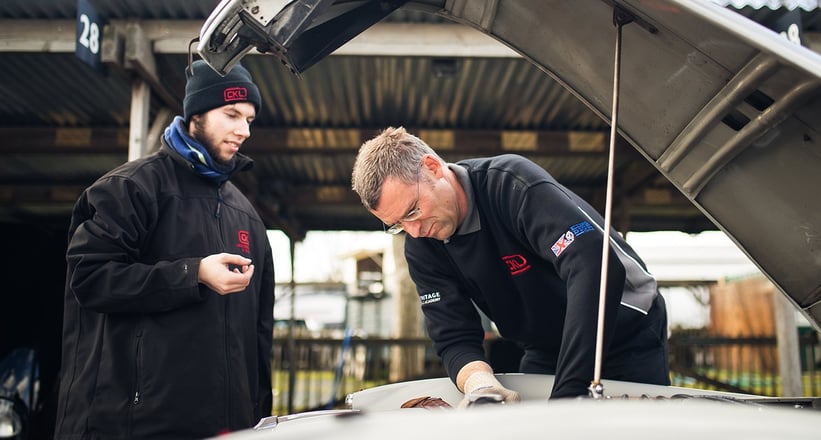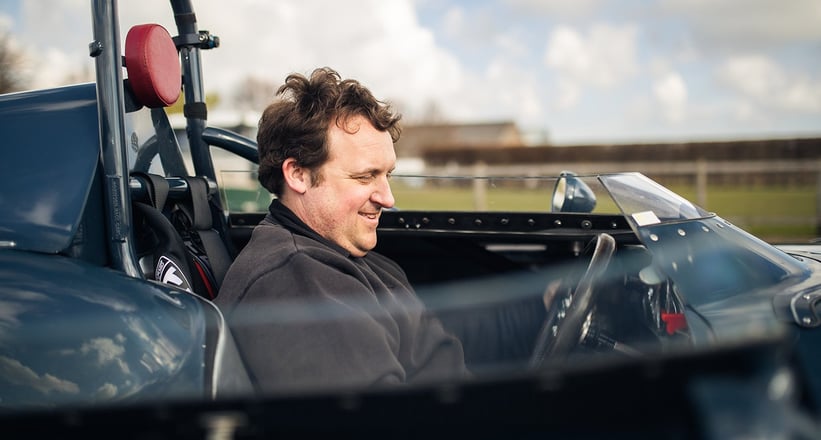 I'd love to race here, that's the dream. It's such an evocative place, with so many great cars and people. I love the period clothing and the whole atmosphere, that's me. It feels super special when you're going around the airfield and then a plane comes into land; it's proper pinch-yourself stuff. And then you're coming up on other amazing cars out on track – it's amazing.