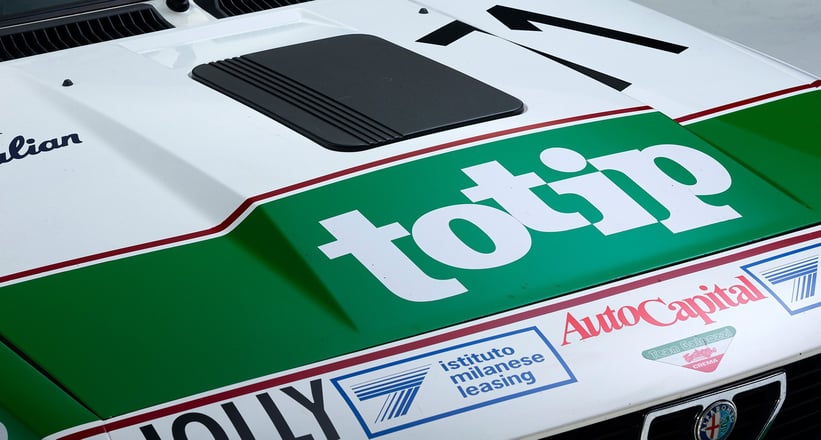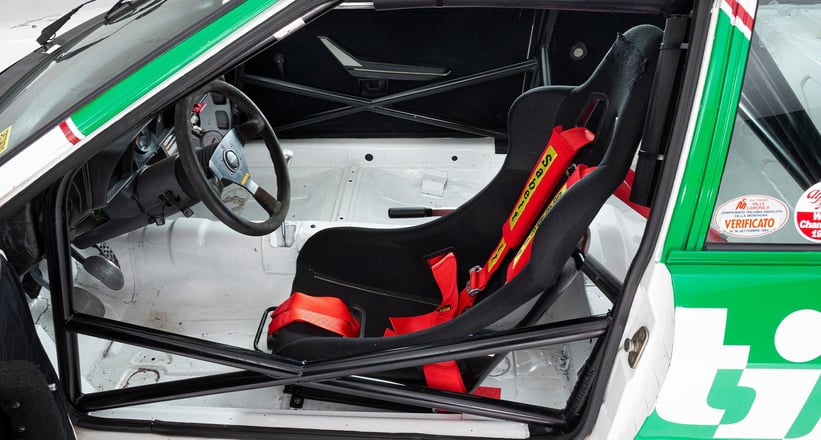 Any conversation around favourite liveries in the Classic Driver office is sure to cut company productivity by at least 50 percent for the day, and one which frequently crops up is the iconic white, green, and red Totip livery. So, when we learned that Strada e Corsa had added an astoundingly cool 1982 Alfa Romeo GTV6, used by the Italian team Jolly Club S.r.l. between 1982 and 1985, we knew we had to find out more.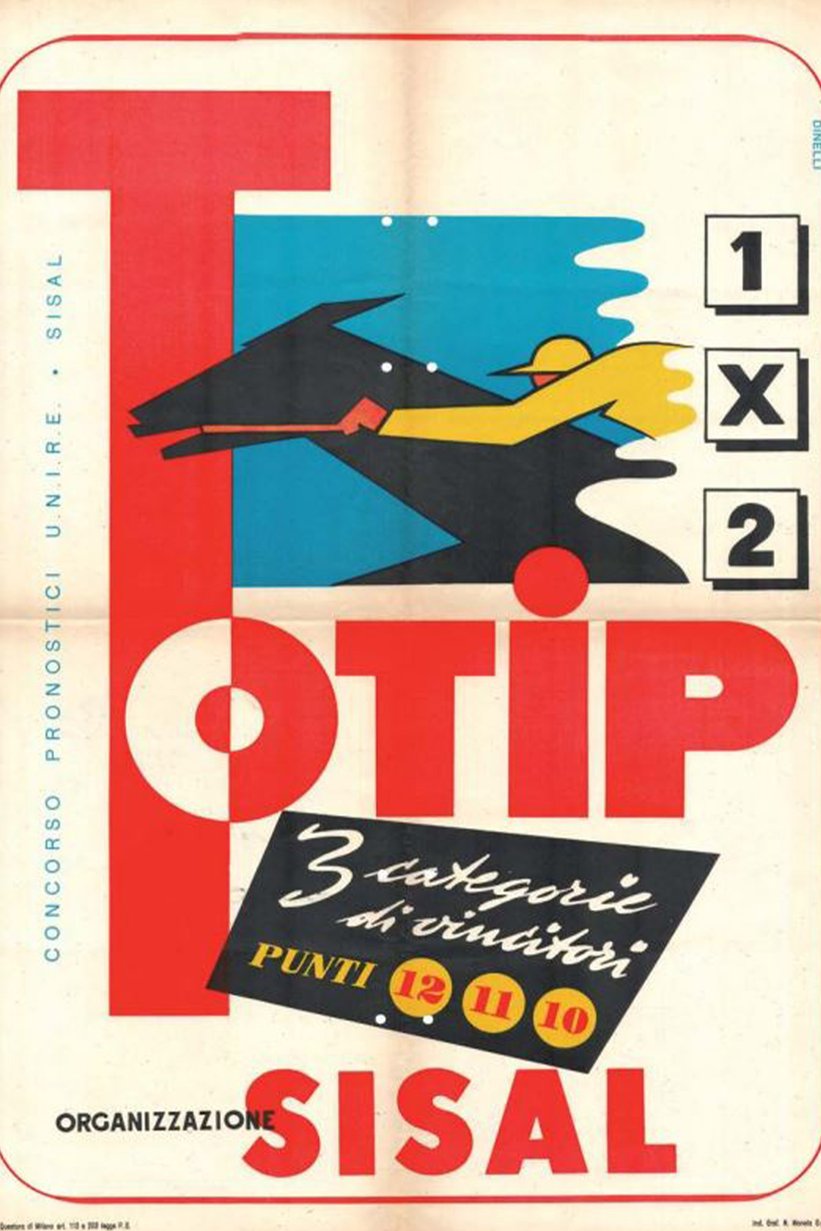 In case you didn't know, the vibrant Tiptop livery originates from a large Italian horse betting house, which was founded in 1948 and reached its peak popularity in the 1980s, when this car was speeding around Europe's many racing circuits. Totip's tickets were sold at kiosks across Italy, earning the company enough money to become the main sponsor of the famous San Remo festival — one of the oldest music festivals in the world — where they provided facilities for gamblers to vote on their favourite singers.
Jolly Club, on the other hand, was a racing team that began in Milan in 1957. It would grow to become an extremely professional and well-funded team, with around 2,000 employees at its peak. Jolly Club's activities were far ranging: the team competed in everything from the ETCC to offshore power boat racing, and even had its own fleet of helicopters to follow their rally cars from the sky.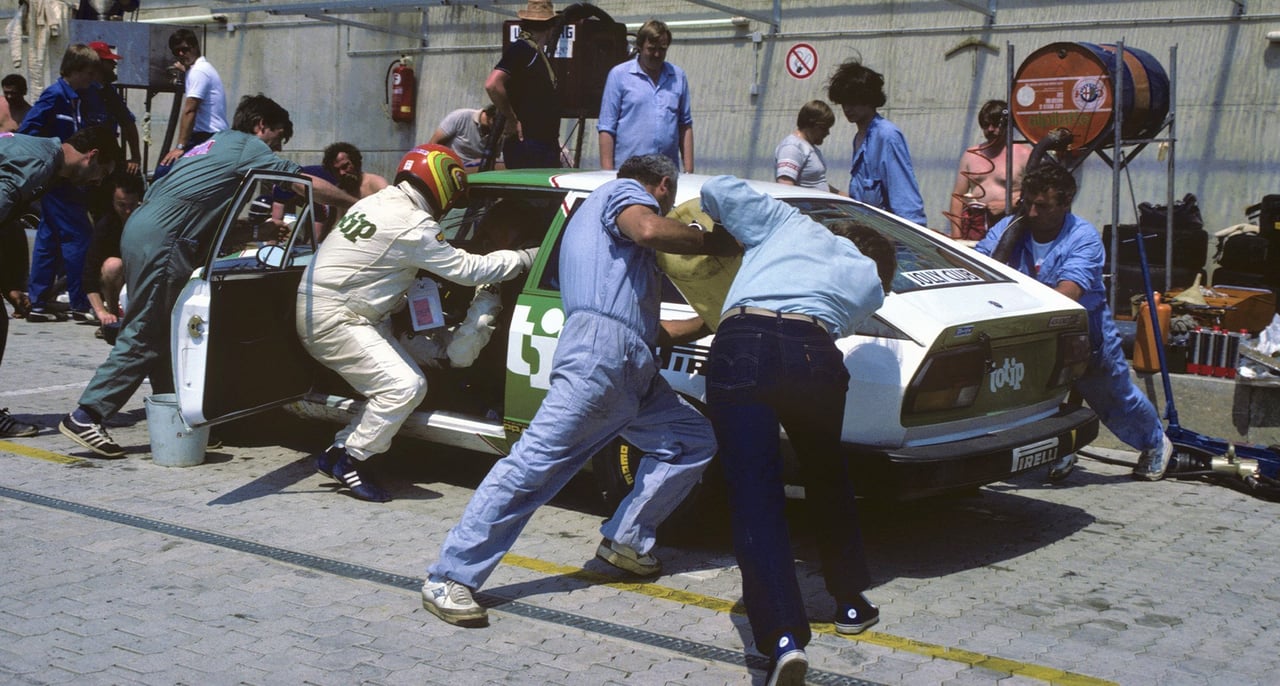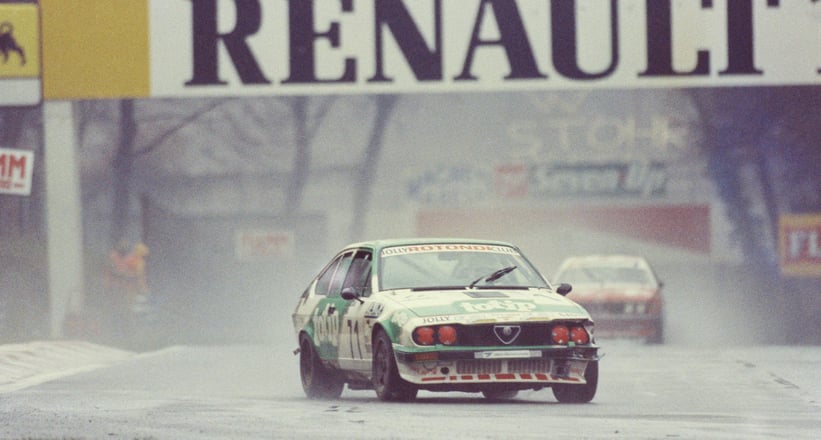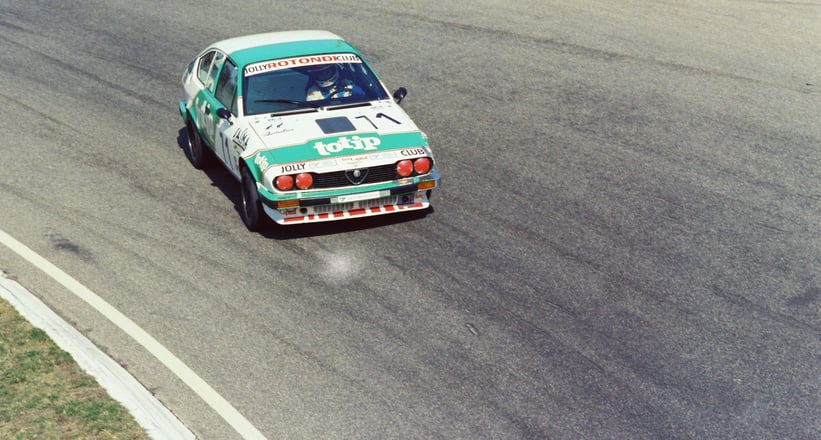 Lennart and Jurriaan Schouwenburg are the two brothers behind Strada e Corsa, and growing up in the 1980s, this GTV6 frequently captured their hearts and minds during its many outings in the European Touring Car Championship. "We spent many hours watching ETCC and BTCC saloon car races on Eurosport. In reality, these saloon cars were of course very different from the street cars, giving them the ultimate 'wolf in sheep's clothing' appearance, and that's exactly the effect manufacturers were aiming for. Touring car races were not just for the fans to enjoy, but were primarily to encourage those same fans to visit the dealer showrooms."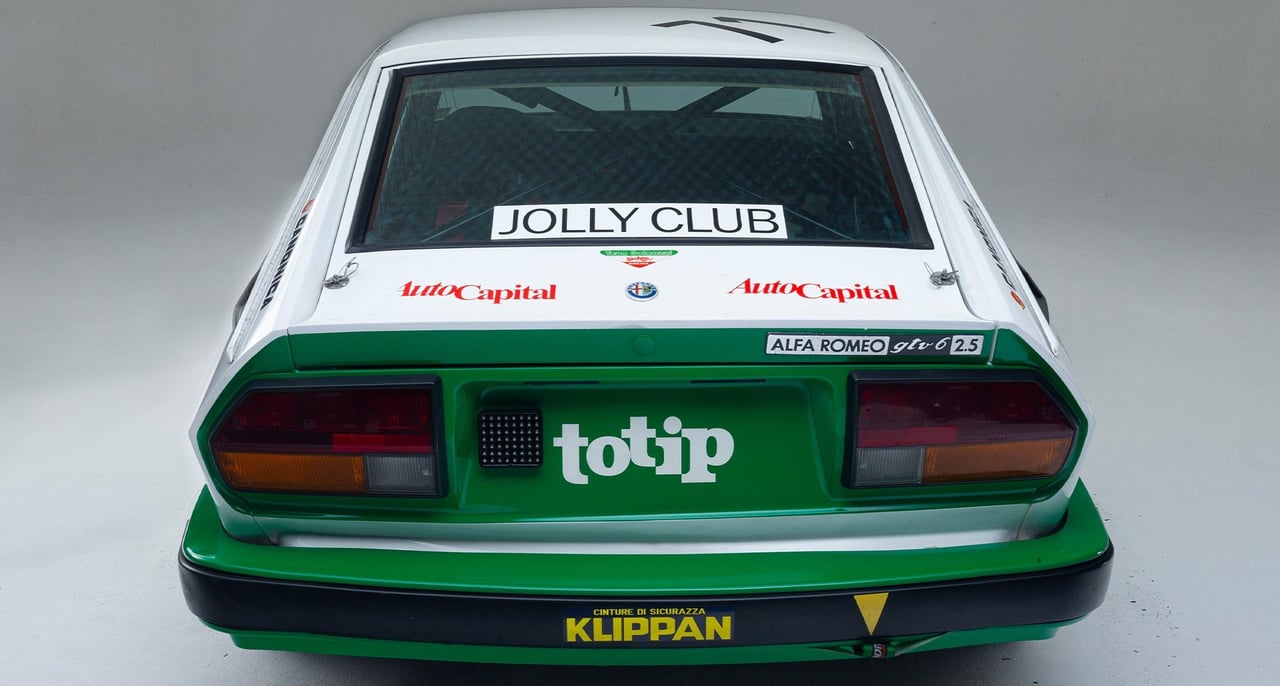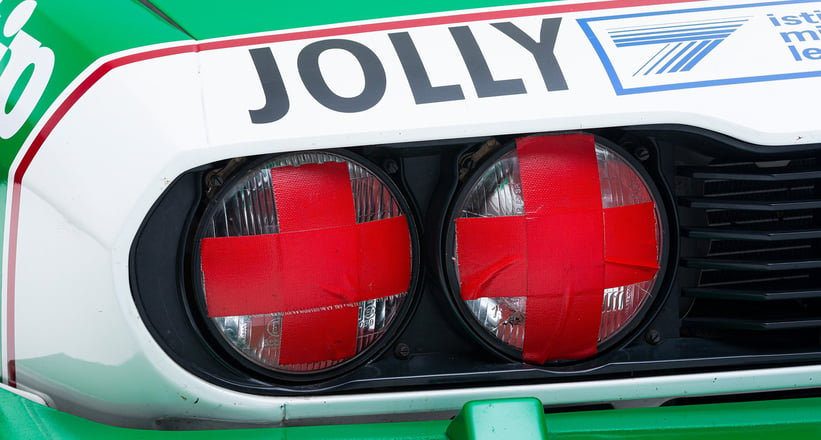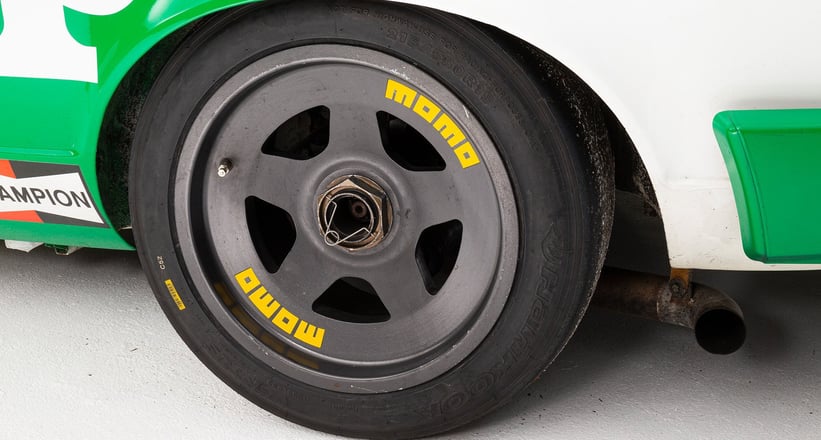 So, while the silhouette of this GTV6 might look deceptively similar to the road cars you could buy off the showroom floor, it's hiding a fair amount of modifications under those striking Totip colours. Jolly Club S.r.l. was licensed by Alfa Romeo to build these racers, which meant they had access to the full AutoDelta parts catalogue, who, as you may know, were Alfa's motorsport department. Just five of the official Jolly Club team cars were built, aptly named the 'squadra Totip'.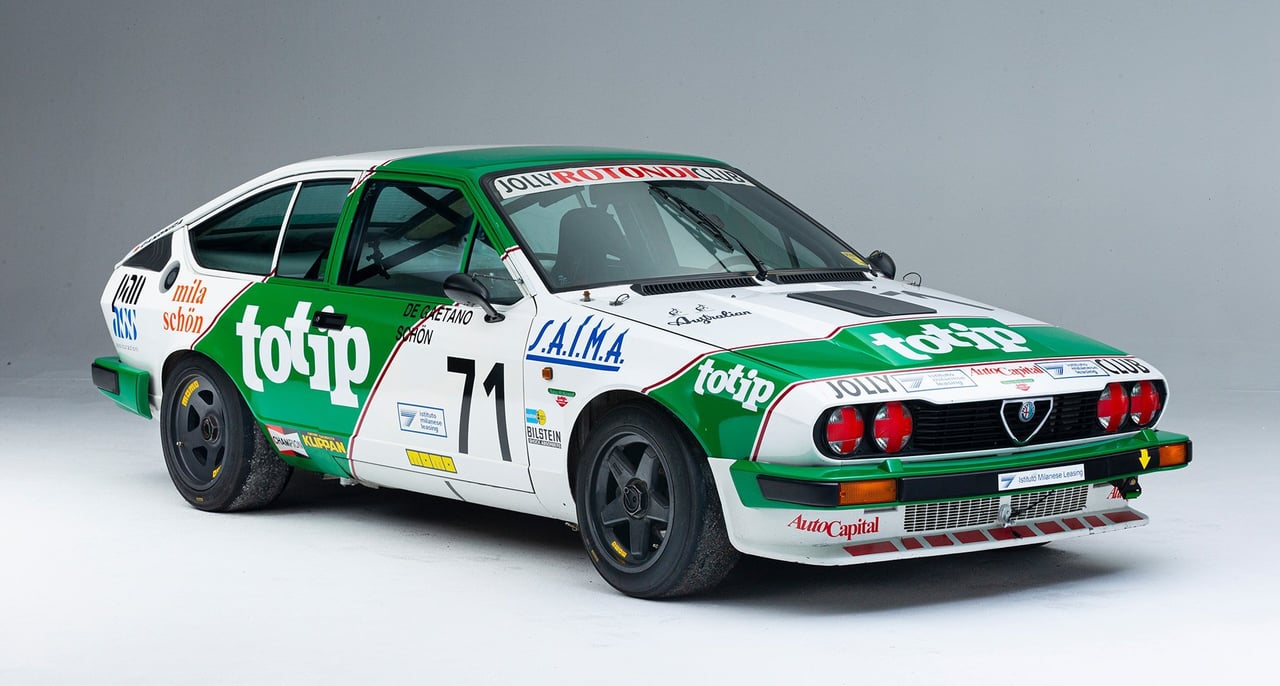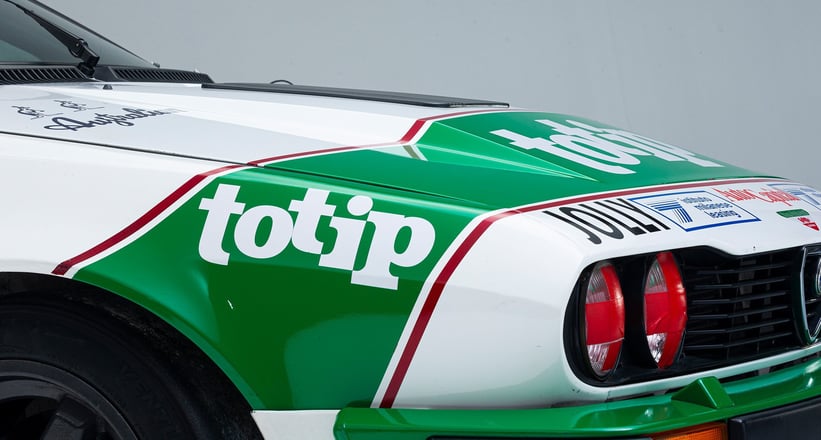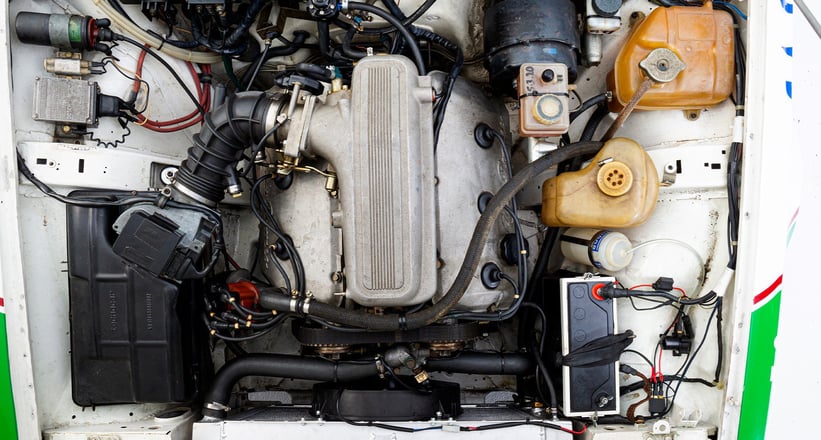 Among the many period modifications done to this Alfa, you'll find a reinforced chassis, a special transaxle close-ratio dog-leg gearbox, alloy wishbones and 'knuckle risers' on the uprights and reinforced torsion bars. These cars also boasted a limited slip differential and centre-lock wheel hubs, along with a modified lightened dashboard.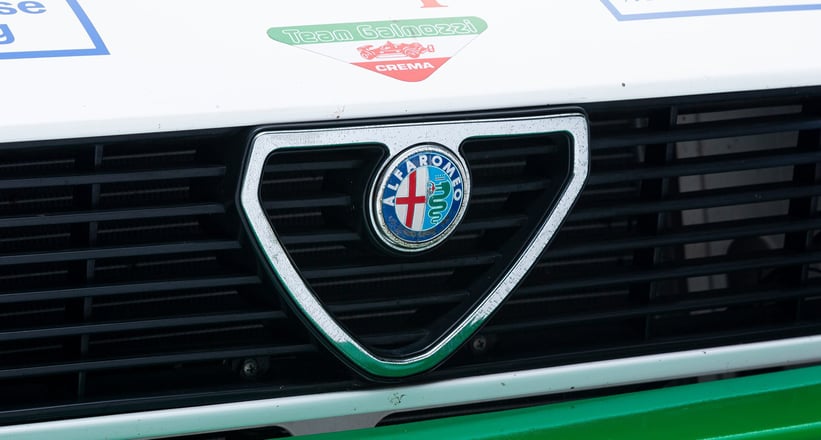 However, the real party piece on these cars were the brakes. As the ETCC basically left brake modifications completely devoid of regulations, the teams were free to go as crazy as they wanted, and this example boasts two double brake callipers at the front and some enormous rear brakes borrowed from the Alfa Brabham F1 cars, helping to ensure these Alfas were unmatched in the late braking department. Of course, as with many Alfas of the era, the cherry on top is that sonorous Busso-designed V6 engine, arguably the best 6-cylinder ever built.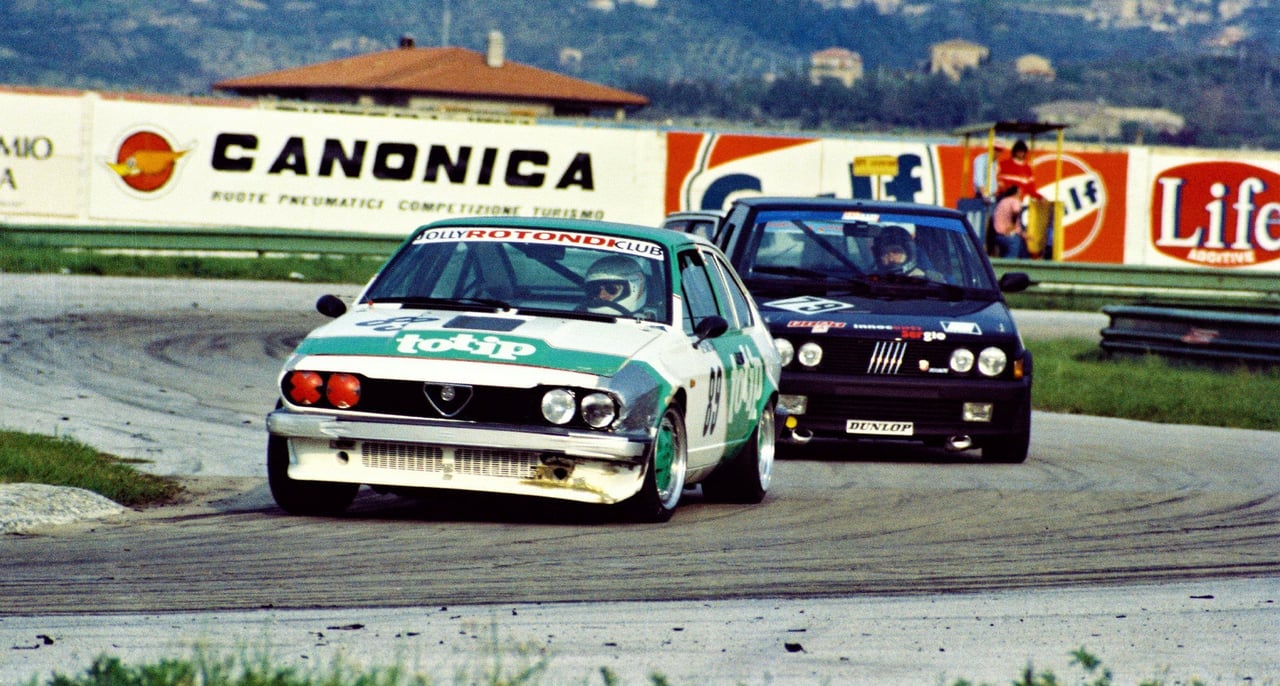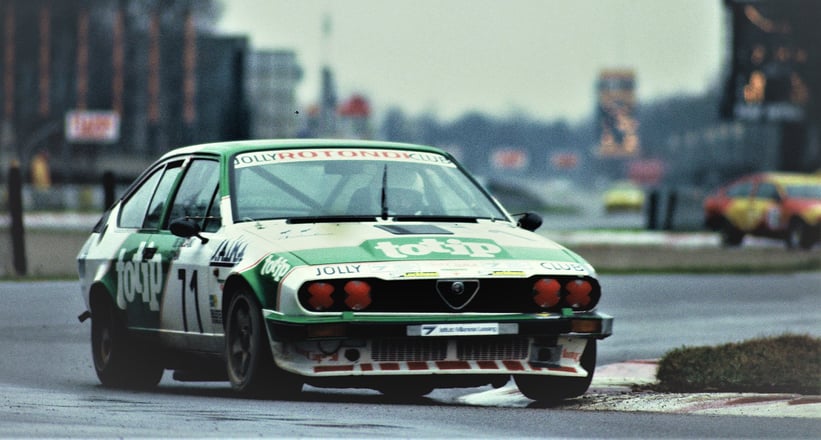 Kitted-out and ready for war, this GTV6 Jolly Club team car competed in around 24 group A races between 1983 and 1985 in Italy, including the 1985 500 kilometres of Monza as part of the European Touring Car Championship driven by Dr. Roberto De Gaetano, Giorgio Schön, and Le Mans driver Duilio Truffo. In general, the GTV6 proved to be extremely quick, blowing away the competition in the ETCC in 1982, 1983, and 1984. While their tremendous stopping power would have no doubt played a huge part in this success, the 50/50 weight distribution also gave these cars an edge when it came to handling. Unsurprisingly, the drivers seemed to love them, with pro driver Colin Bond commenting, "These cars have great handling and such good characteristics. You can throw them into corners as they are very forgiving."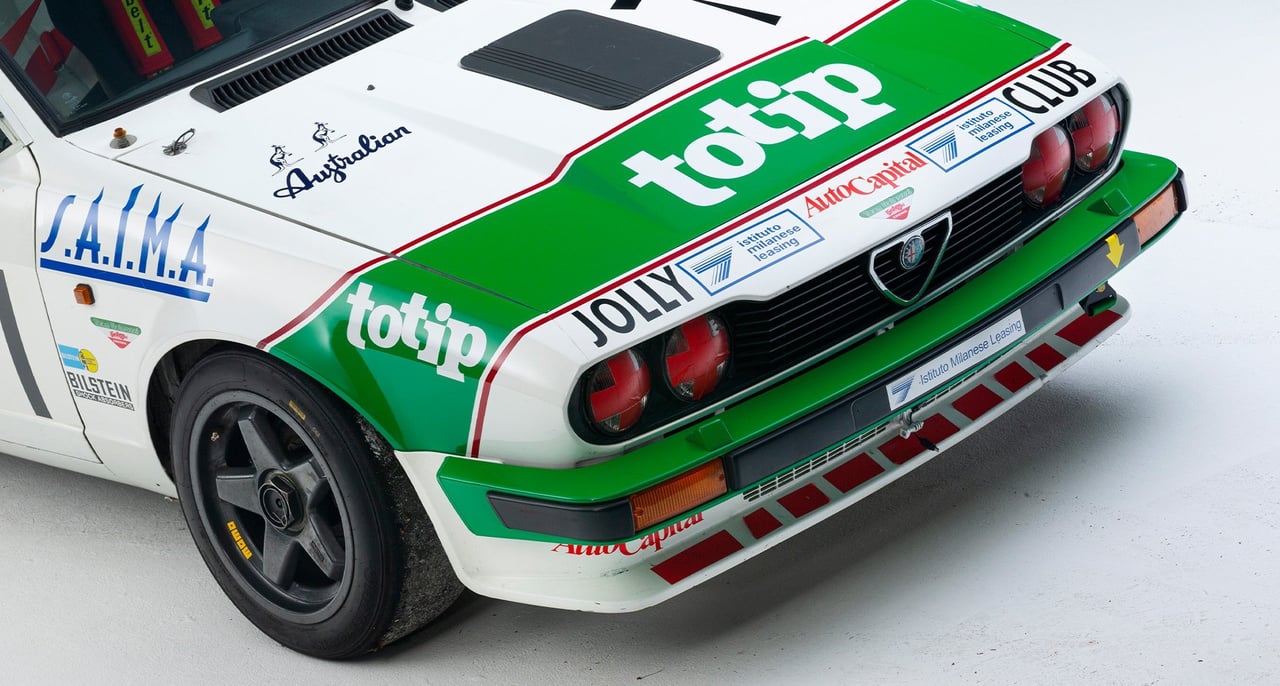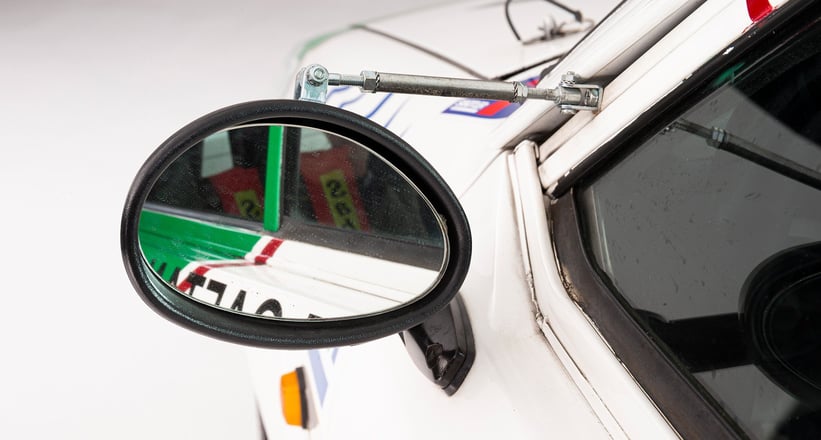 But what of this car's history off the racetrack? After the Jolly Club S.r.l. racing team closed shop in 1997, Maurizio Tabucchi, the esteemed Italian Alfa Romeo historian, caught wind and travelled to Milan to purchase this exact car (chassis B60000529B). Now offered for sale from Strada e Corsa's collection, the car benefits from Dutch road registration and is accompanied by an impressive catalogue of spares, including five spare engines, one of which boasts the extremely rare six 40mm Dell'orto FRPA-40 carburettor setup.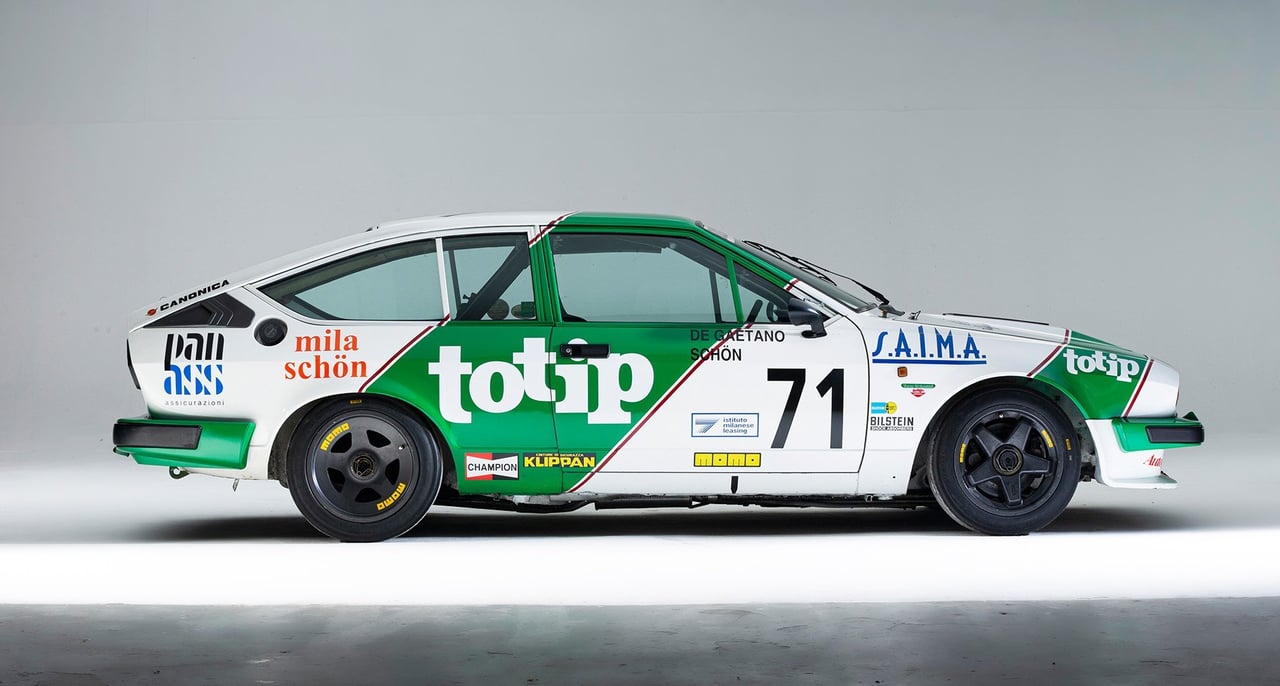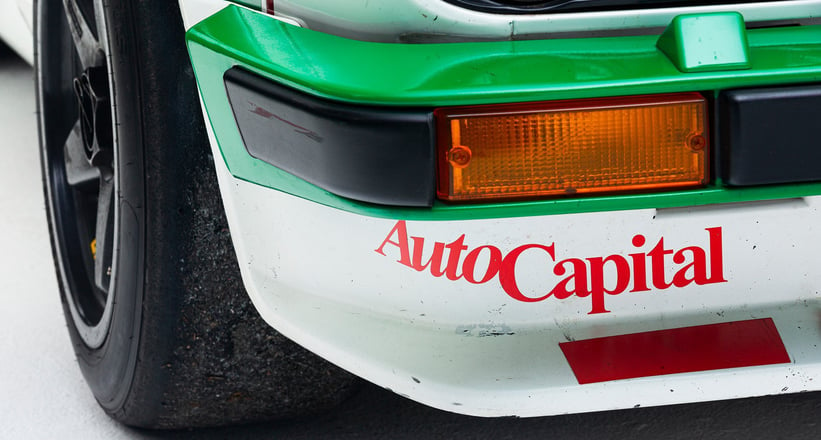 Other desirable parts accompanying the car include four sets of the rare magnesium Campagnolo centre-lock wheels, as well as the original race seat from the 1984 Monza race. Of course, the new owner will be able to pour over a mountain of documentation too, including an official Alfa Romeo RIAR certificate of origin as well as an official Jolly Club certificate of origin. So, if you've been itching to get involved in some historic racing, why not pick something as vibrant as it is enjoyable to drive, just like this Alfa.
Photos: Pieter E. Kamp