Doctor in physics (Princeton, Oxford), entrepreneur, classic car judge at concours events such as Pebble Beach and Hampton Court, qualified oenophile, amateur ballerina. There aren't many things at that Cecilia Muldoon - Founder and CEO of VeriVin Ltd. hasn't excelled in.
For example, using her background in experimental Atomic and Laser Physics (cold atom trapping and manipulation) she created a company that has developed patented technology for the non-invasive, through-barrier analysis of wine, spirits and other complex liquids in sealed containers.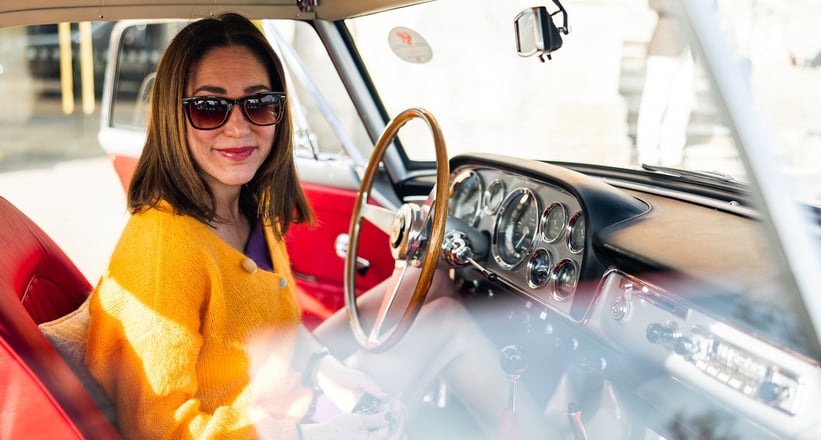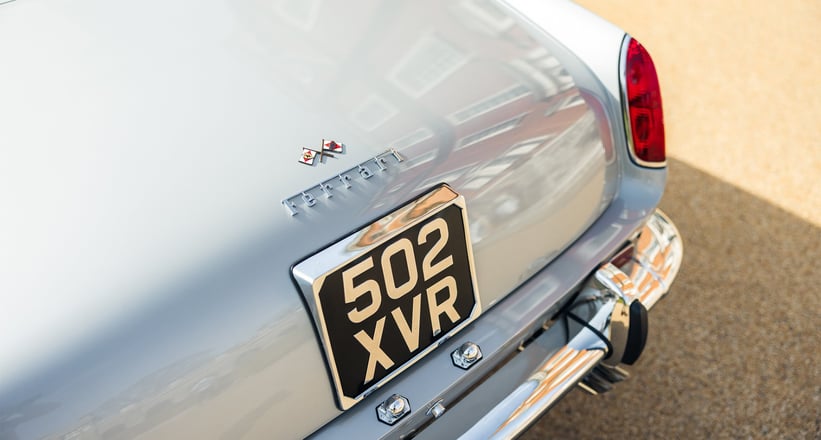 Originally from Guadalajara, Mexico, Cecilia - or Cici to her friends - is the modern incarnation of a "cosmopolitan jet-setter". She speaks five languages: English, Spanish, French, German and, of course Italian, which is only natural as her interest in collector cars is focused on the Ferrari marque.
A steering committee member for the Concours of Elegance at Hampton Court, she has also worked as judge at the highest possible level during concours events such as Pebble Beach, Cavallino Classic, Salon Privé, Schloss Dyck Masterpieces, Le Zoute, the I.C.E., London Concours and the Ferrari 70th Anniversary Concours. It is therefore safe to say that when discussing "Lupo" (her very special Ferrari 250 GT Pininfarina Coupe), she knows what she's talking about.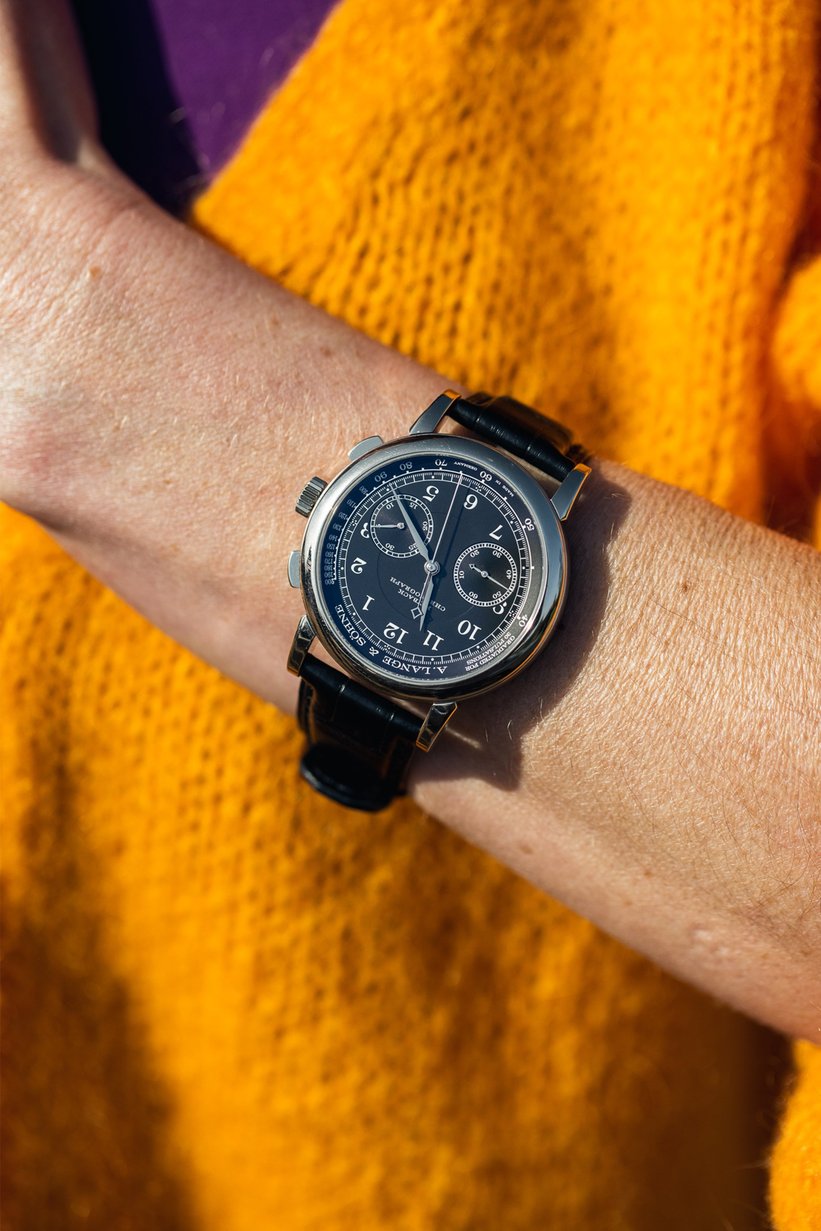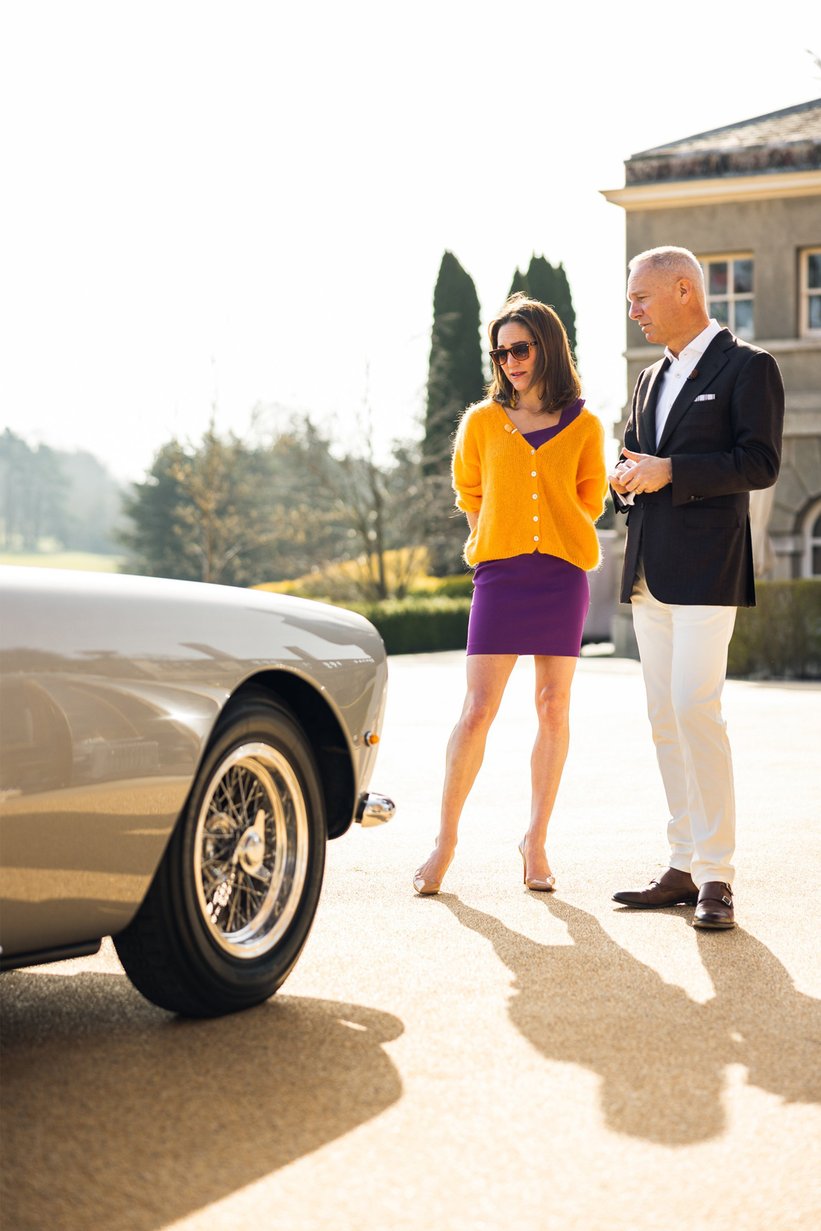 There is quite the story to this car - a special build commissioned by the 1957 European hillclimb champion Willy Daetwyler, with what essentially is a 250 SWB competition engine - three 40 DCL/6 Webers, velocity stacks, disc brakes, high lift camshafts a limited-slip differential and an Abarth exhaust.
Wilhelm Schmid talks to Cici about the experience of owning and driving it, not only from an engineering and design excellence perspective, but also an emotional one. A key aspect linking two worlds: mechanical watches and classic cars.
Follow the links below for previous episodes, with "Maharaja" Rolls-Royce Ghost driver Katie Forrest and next-generation car collector Duccio Lopresto.
The 'Talk to the Driver' series of short films has been created and produced by our in-house creative agency CD Works for A. Lange & Söhne.
Photos by Tom Shaxson
Video Producer: Wojtek Pachulski / Director: Marek Sobkiewicz - Hirsch / DOP: Szymon Dudka / Sound + drone: Stefan Mędrzecki
Production support: Simon Wrey + JP Rathgen
Project Management: Błażej Żuławski