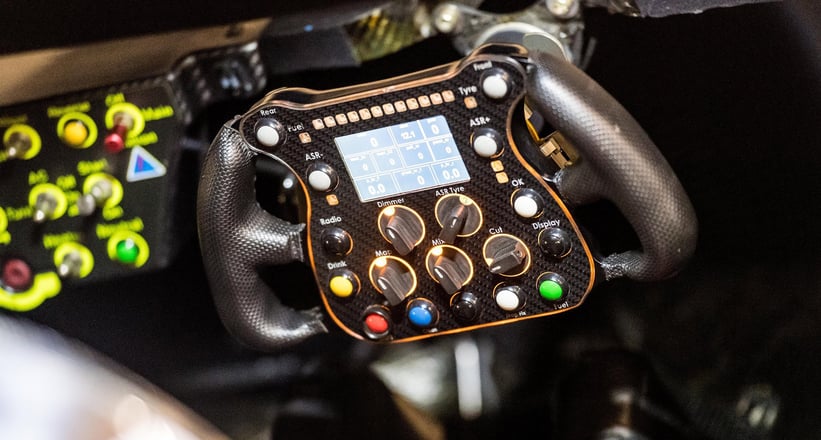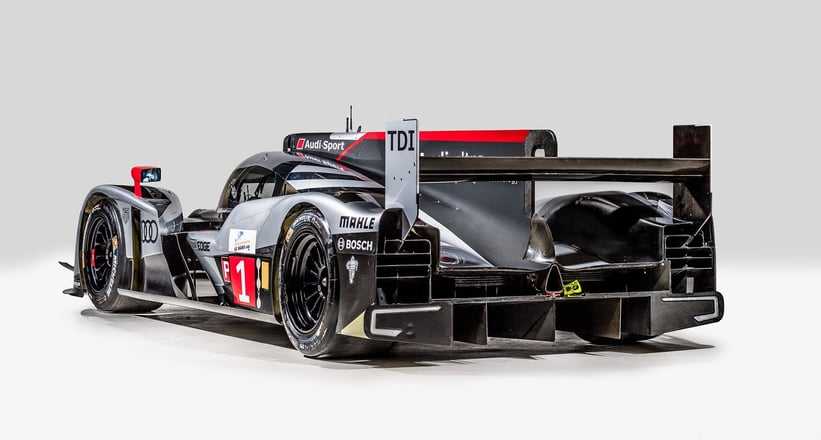 In 2011, in a bid to end the dominance of turbodiesel endurance machines, the Automobile Club de l'Ouest banned V10 and V12 engines from the Le Mans Prototype (LMP1) class, as well as establishing new capacity limits, intake restrictors and lower turbo limits. It didn't slow Audi down.
Audi developed the R18 to succeed the R15, which had finished 1-2-3 at Le Mans in 2010. Head of motorsport Dr Wolfgang Ullrich cited favourable changes to the pitstop regulations and aerodynamic efficiency as reasons for adopting a closed-cockpit design – the first time the German marque had run such an LMP design since the failed R8C of 1999 (unless you count the Audi-developed Bentley Speed 8, which won Le Mans in 2003).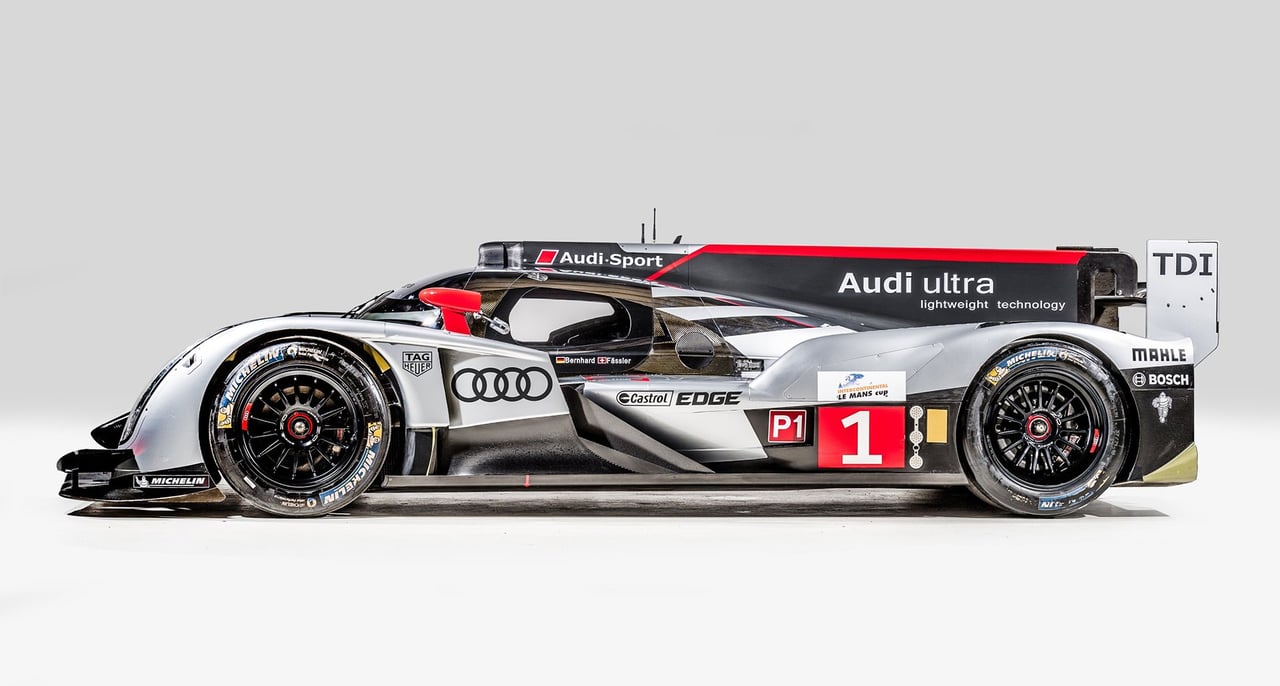 Audi had been running turbodiesels at La Sarthe since 2006. "The TDI continues to be the most efficient technology," said head of engine development Ulrich Baretzky at the time. "There are good reasons why the share of TDI units among Audi's production models is as high as it is". The diesel LMP programme was designed to be road-relevant, but of course the Volkswagen emissions scandal and a change in direction towards electrification would ultimately put paid to that.
The R18 was unveiled at Audi Sportpark in Ingolstadt on 10 December 2010 and won the 24 Hours of Le Mans the following summer with Marcel Fässler, André Lotterer and Benoît Tréluyer at the helm. The #2 Audi Sport Team Joest machine beat Peugeot's 908 by under 14 seconds. The other two R18s were destroyed in spectacular accidents, with Allan McNish and Mike Rockenfeller fortunate to walk away unscathed.
The one remaining R18 managed to fend off the four Peugeots to claim Audi's 10th Le Mans victory in 12 years, and the team finished second in the Intercontinental Le Mans Cup championship that season.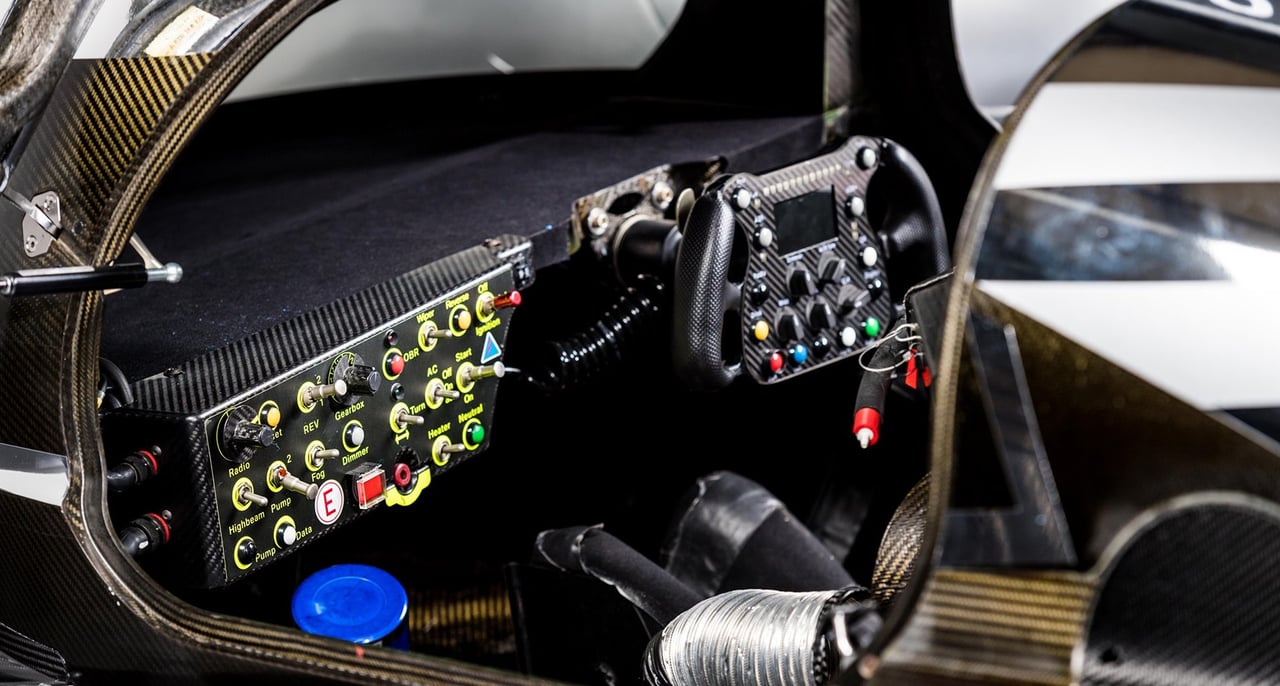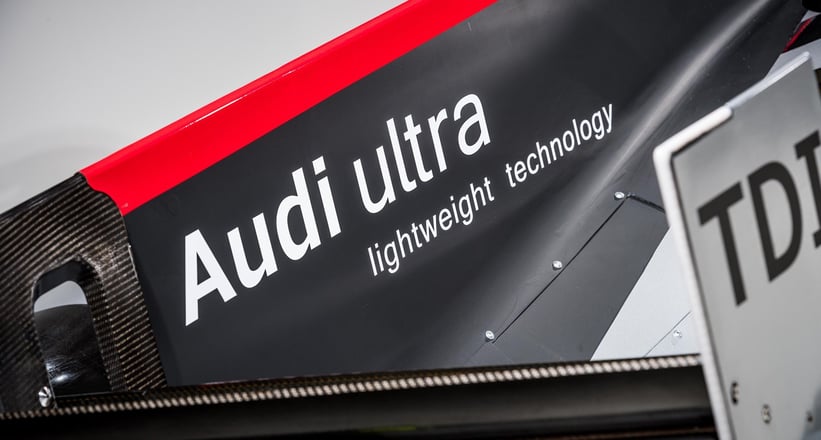 There were five further evolutions of the R18 until Audi quit the World Endurance Championship in 2016. Hybrid technology was introduced to the R18 in 2012. Additional Le Mans wins came in 2012, 2013 and 2014, and World Endurance Championship titles in 2012 and 2013. The Audi R18 offered for sale by Art & Revs is chassis no.100, from its debut campaign. This car was used for testing and FIA homologation, and then became a reserve chassis at several ILMC races. It's one of only eight cars built and six still in existence.
Like its predecessor, the R18 uses a turbocharged diesel engine, but with a reduced capacity of 3.7 litres in a V6 configuration, which produces 532bhp. While that's less than the V10-powered R15, fuel economy is superior and it's 25kg lighter. In contrast to previous Audi LMP engines, the V6 has a single Garrett TR30R turbocharger with variable turbine geometry, and the engine exhausts inwards between the cylinder banks, where the turbo is placed, creating a 'hot vee'.
Other rule changes led to the R18's stabilisation fin on the engine cover and a new electrically controlled, super-lightweight six-speed Xtrac gearbox. The Audi has a complete aerodynamic body design to channel huge amounts of air to the low rear wing and diffuser. It was a huge step in terms of downforce enhancement and drag reduction. "In this way, we were able to convert the dynamic pressure generated at high speeds with minimal losses into power," explained Audi Sport's head of technology Dr Martin Mühlmeier.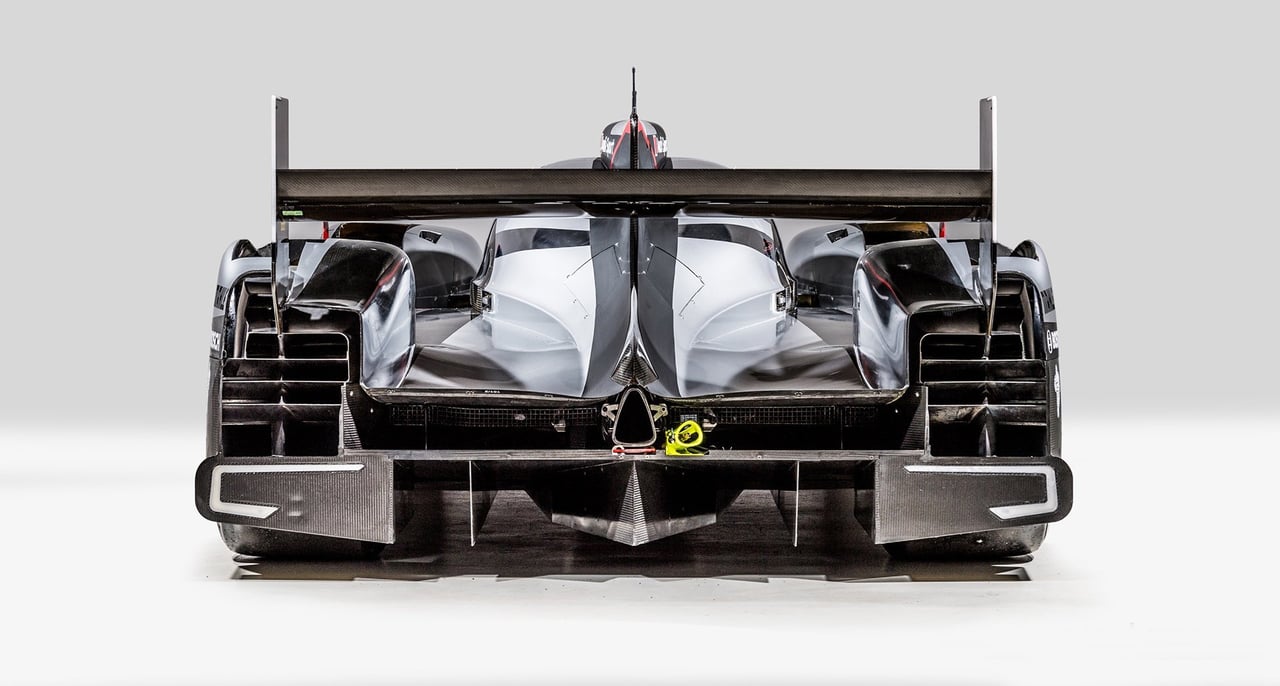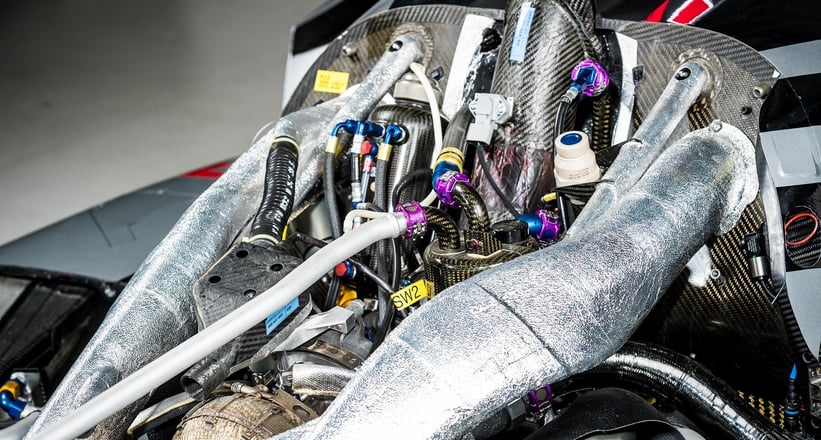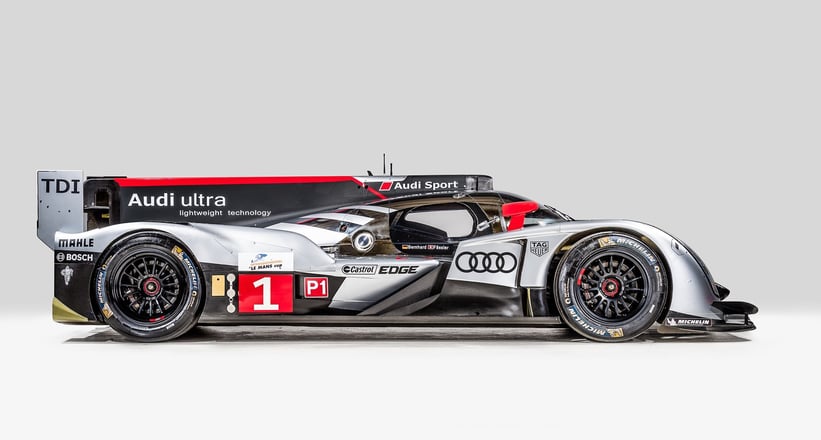 The headlights are the first to completely consist of LEDs, which are useful for scoping out slow-moving GT cars up ahead. These headlights ended up inspiring those later seen on production vehicles. In a show of confidence, the designers used the daytime lights to form a '1' shape indicative of where it would normally be found.
Almost everything on the car, including the lights, has been engineered to the nth degree to cut weight, for while the minimum LMP1s could tip the scales at in 2011 was 900kg, the R18 was much lighter than that, to have the handling advantage of being able to place a high amount of ballast on the floor.
"The R18 TDI is equipped with many innovative solutions," said Dr Ulrich, proudly. "It was built for regulations specifically targeting future technologies – and with the background enabling these technologies to be introduced into road-going cars in the future. This is what makes sport prototypes so interesting for Audi."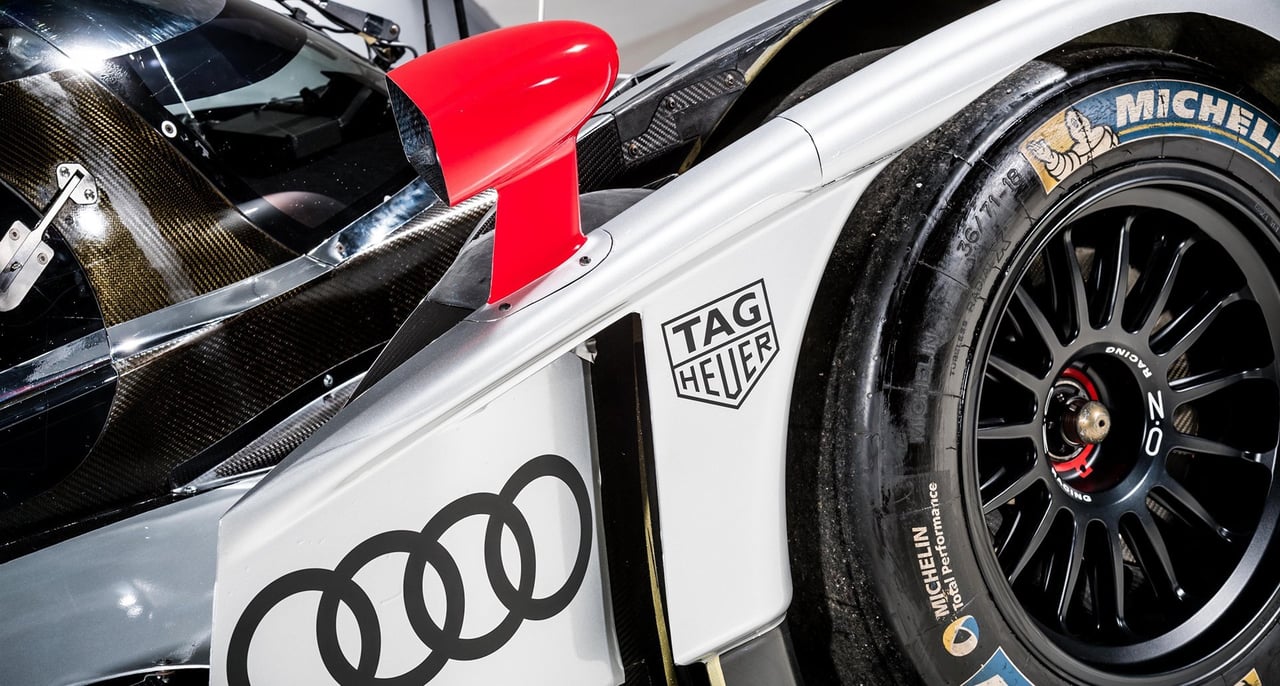 Another unusual aspect to the R18 is the sound, or lack thereof. It's probably the quietest ICE race car Audi ever built. "Noise is unused energy," said Dr Ullrich, who delights in its whispering murmur. "The sound is unique," remembers nine-time Le Mans victor Kristensen. "You have to hear it for yourself. I think it's fantastic."
Chassis 100 was later adapted to look like a 2013 hybrid car for media purposes. It was then completely rebuilt, restored to 2011 spec and overhauled at Audi Sport in 2018. It was fitted with mostly NOS (new old stock) parts, and has driven zero kilometres since then. The engine life is expected to be approximately 10,000 kilometres and the gearbox 7,000 kilometres.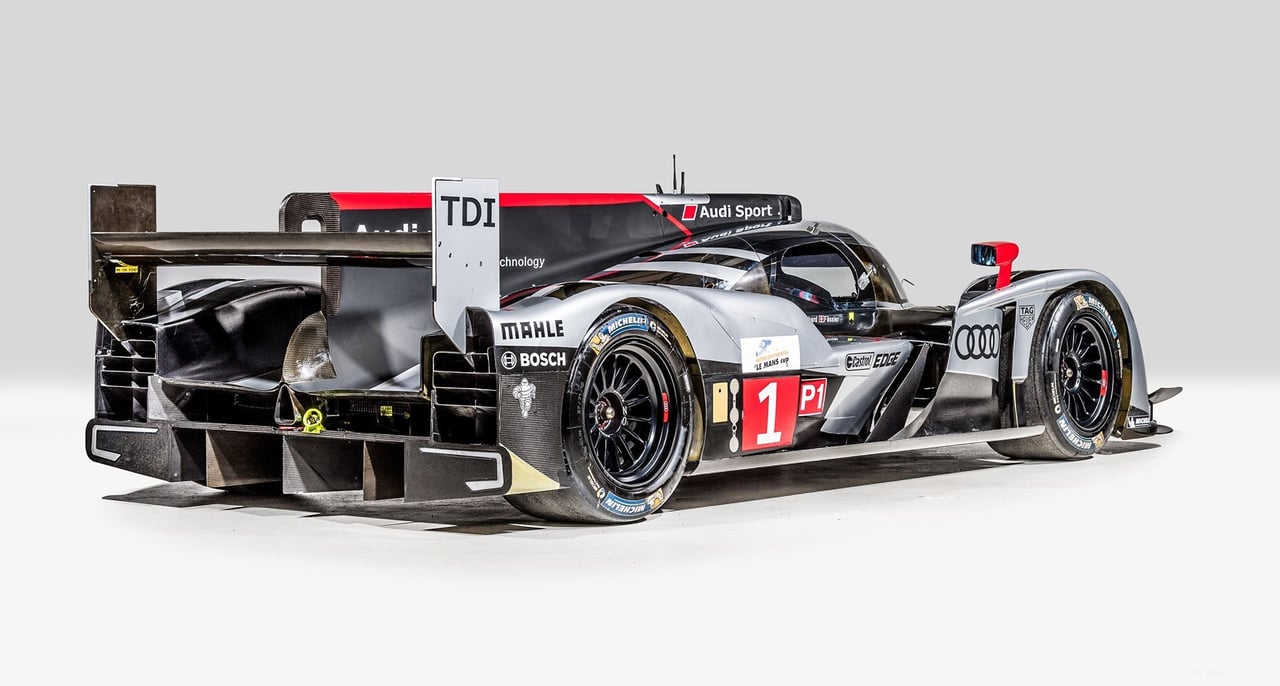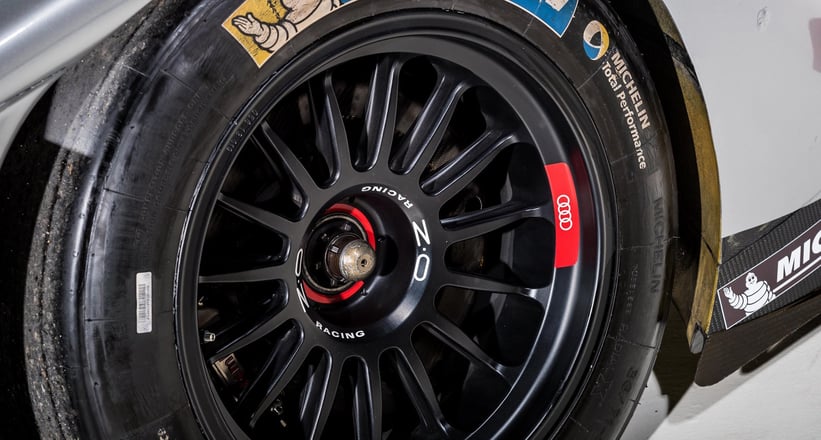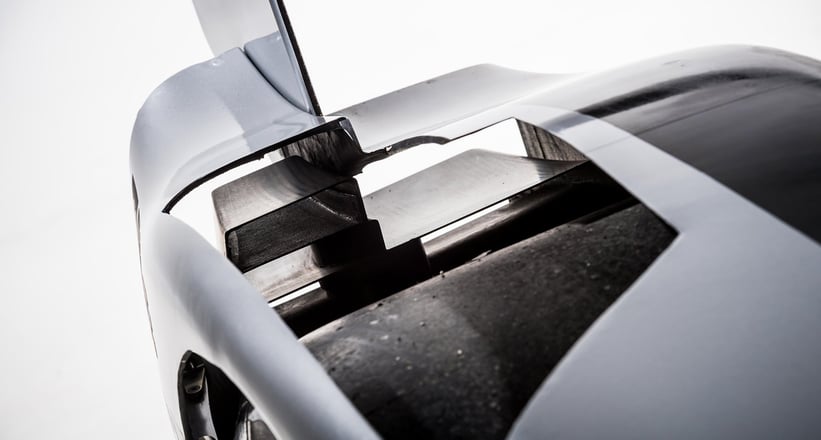 Built to the highest level of quality ever seen on a prototype, this is the only R18 that has been restored and which is fully functional with its ECU in place. All other R18s were sold non-functional. Thanks to not having the later hybrid power unit, this car is much easier to use and maintain than its cousins. The car is ready to race and an ex-Audi Sport engineer will be pleased to accompany the car and support its new owner in racing it.
Audi has won Le Mans 13 times and is returning in 2023 in the new LMDh category. The legend of the four rings is set to continue, but with this car, a lucky new owner will be able to relieve the glory days of the decade past – a golden era of Le Mans Prototypes.