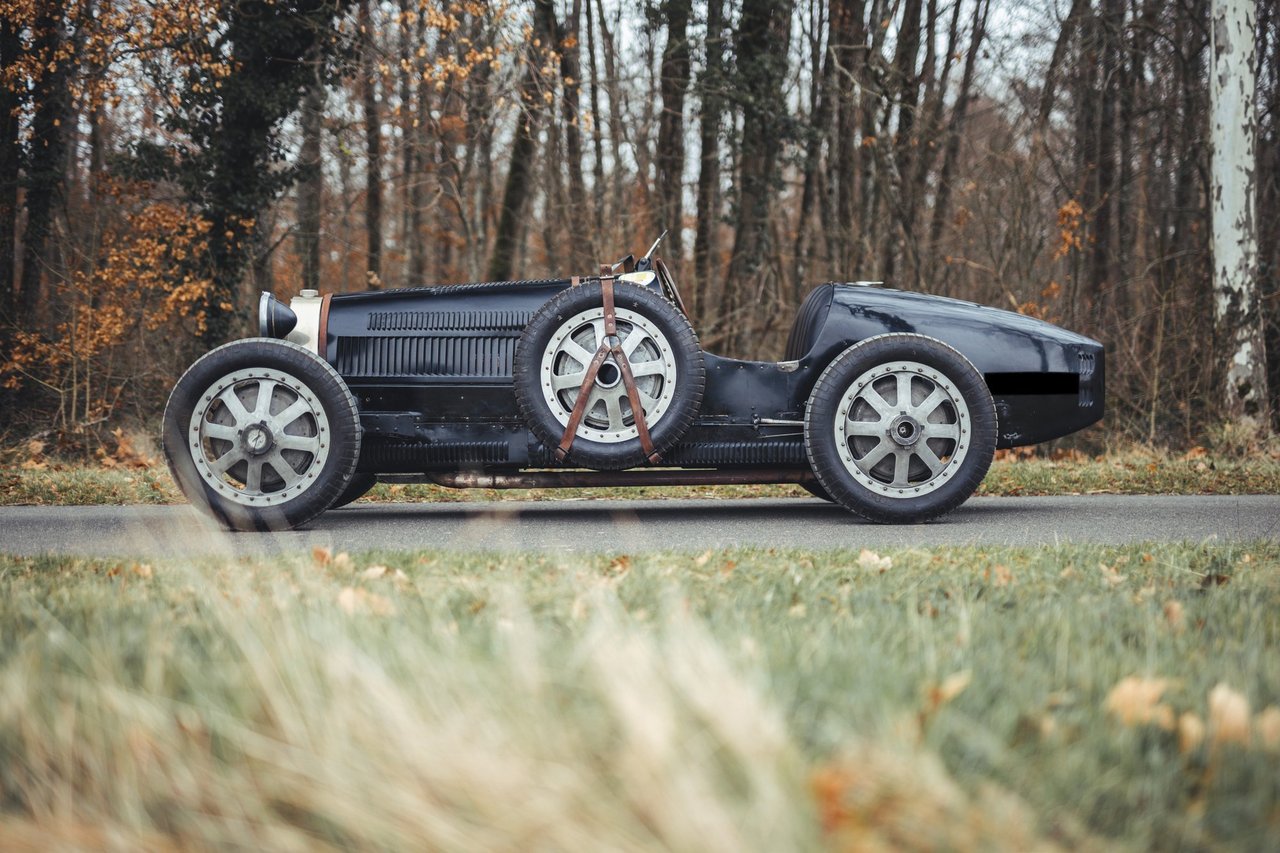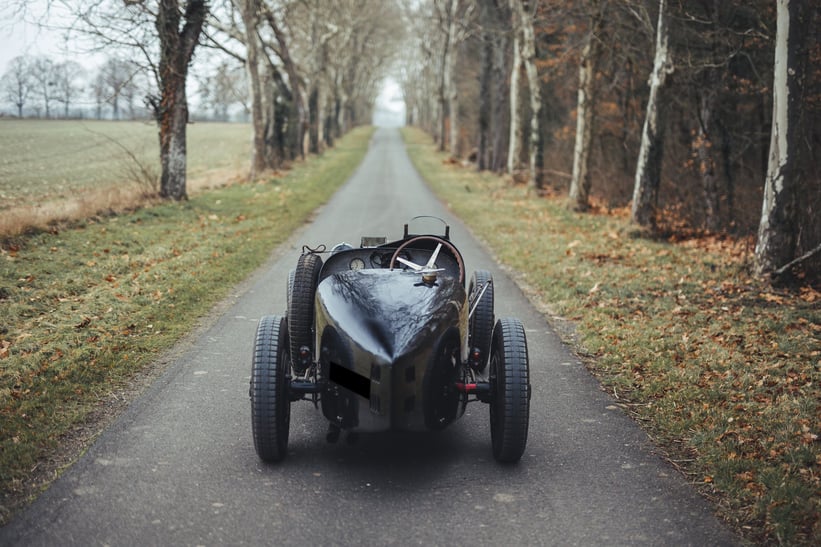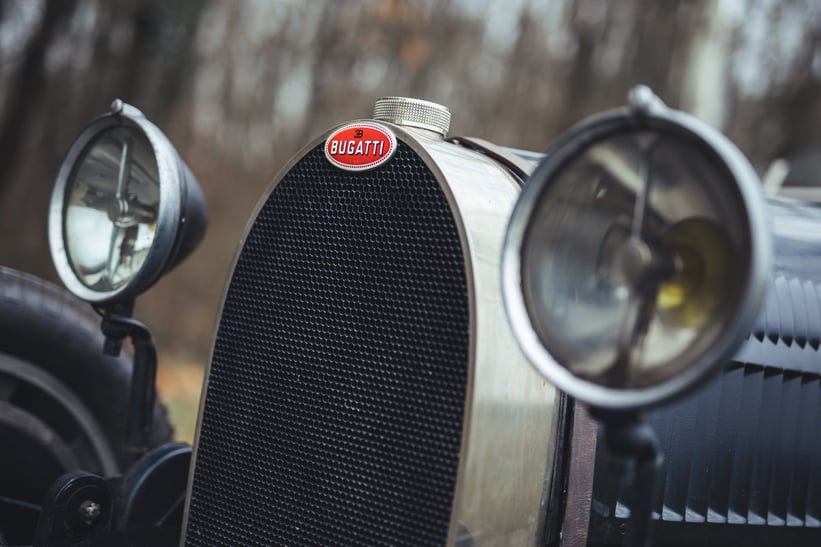 Bugatti Grand Prix cars are iconic automobiles that combine radical aesthetics with smashing performance. Even today, a Bugatti Type 35 offers stunning acceleration with sensations increased tenfold by the totally stripped-down cockpit, the bewitching sound of the 2-litre 110hp in-line 8-cylinder engine released by a free exhaust, and the fact that the driver is in the open air.
As Gautier Rossignol, the head of Aguttes On Wheels department recalls: " With its horseshoe-shaped radiator, "aeroplane wing» body profile, forged front axle, cast aluminium wheels with integrated brake drums, and brake wire to hold the body screws in place, the Type 35 stands out with stunning aesthetic and technical details."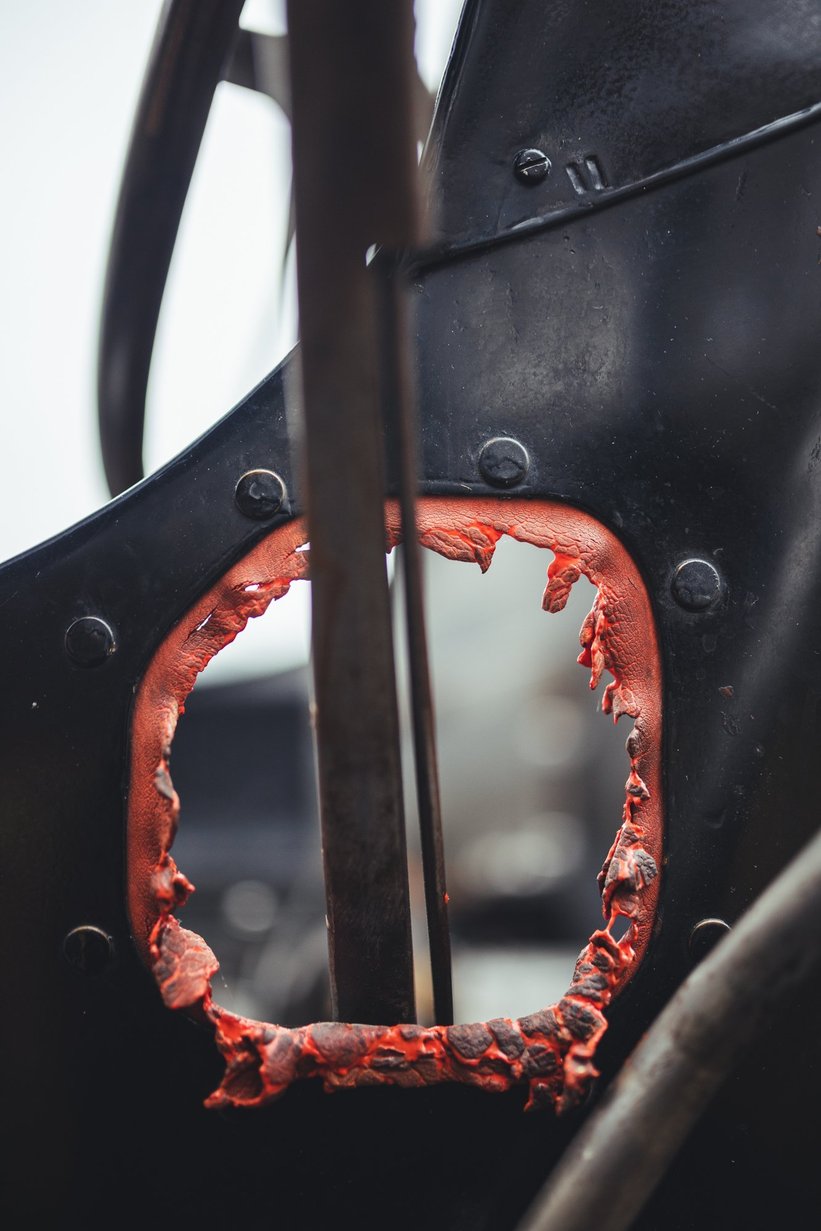 These race-cars driven by amateurs or highly talented drivers, such as Achille Varzi, Helle Nice or Maurice Trintignant, were incredibly successful, building up the most successful record in the history of motor racing, including a World Championship title in 1926 and five consecutive victories in the renowned Targa Florio between 1925 and 1929. It is still the most legendary classic Bugatti and the archetypal Grand Prix car of the 1920s. It is usually estimated that 340 Bugatti 35s were made in period.
The Type 35 C appeared with the evolution of the racing regulations and was distinguished from the Type 35 "Grand Prix de Lyon" by its engine, still with a 2-litre capacity, but now supercharged by a Roots-type compressor bringing its power to 150 bhp. The first supercharged Bugatti, the Type 35 C is considered by many gentlemen drivers as the best and most balanced of the 35s.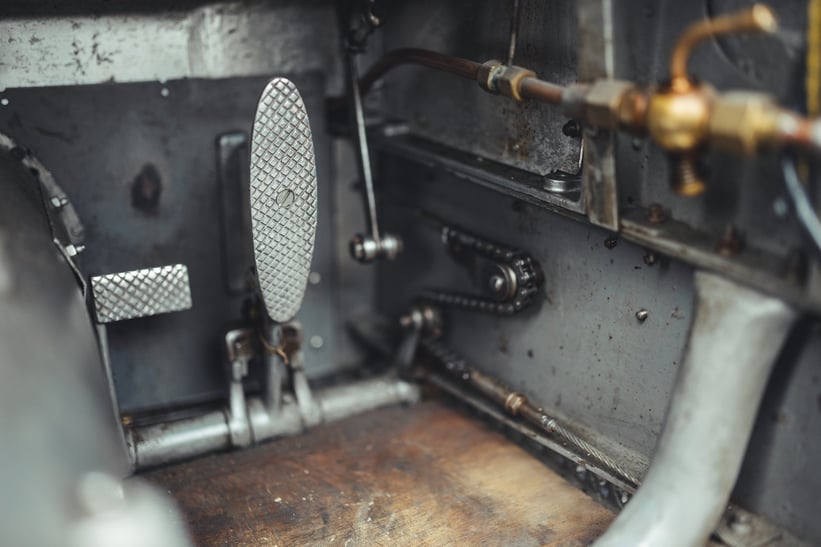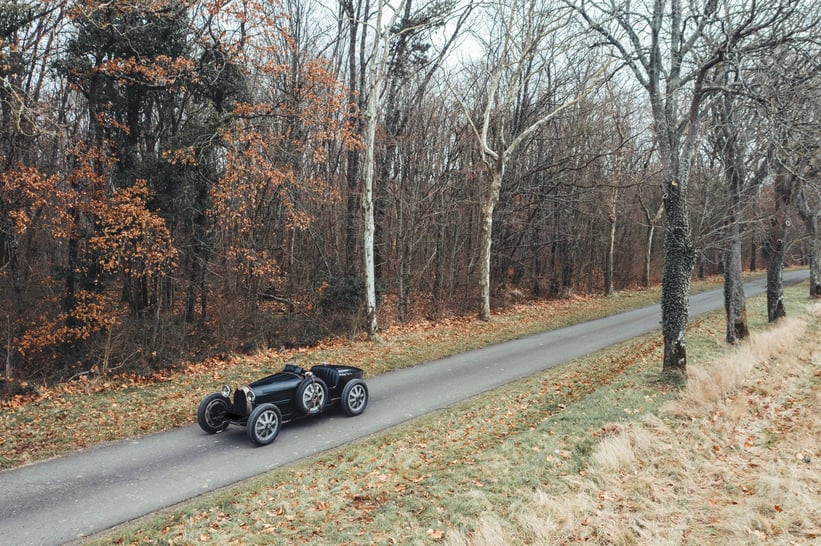 In the 1950s and 1960s, these competition cars were not as prized as they are today, and broke students, outsiders, and artists sought out these barn-dwelling cars, sometimes reassembling them from scattered original parts. These cars, nicknamed "bitzas", usually form motley assemblages of authentic parts cohabiting with reconstructed elements.
Today, these cars are very much coveted since they combine authentic elements and driving sensations similar to the 100% genuine cars. Generally, very well maintained with light improvements to make them safer, faster and / or more reliable, they rarely change hands, all the more as their price tag comes at a fraction of the cost of a fully genuine car.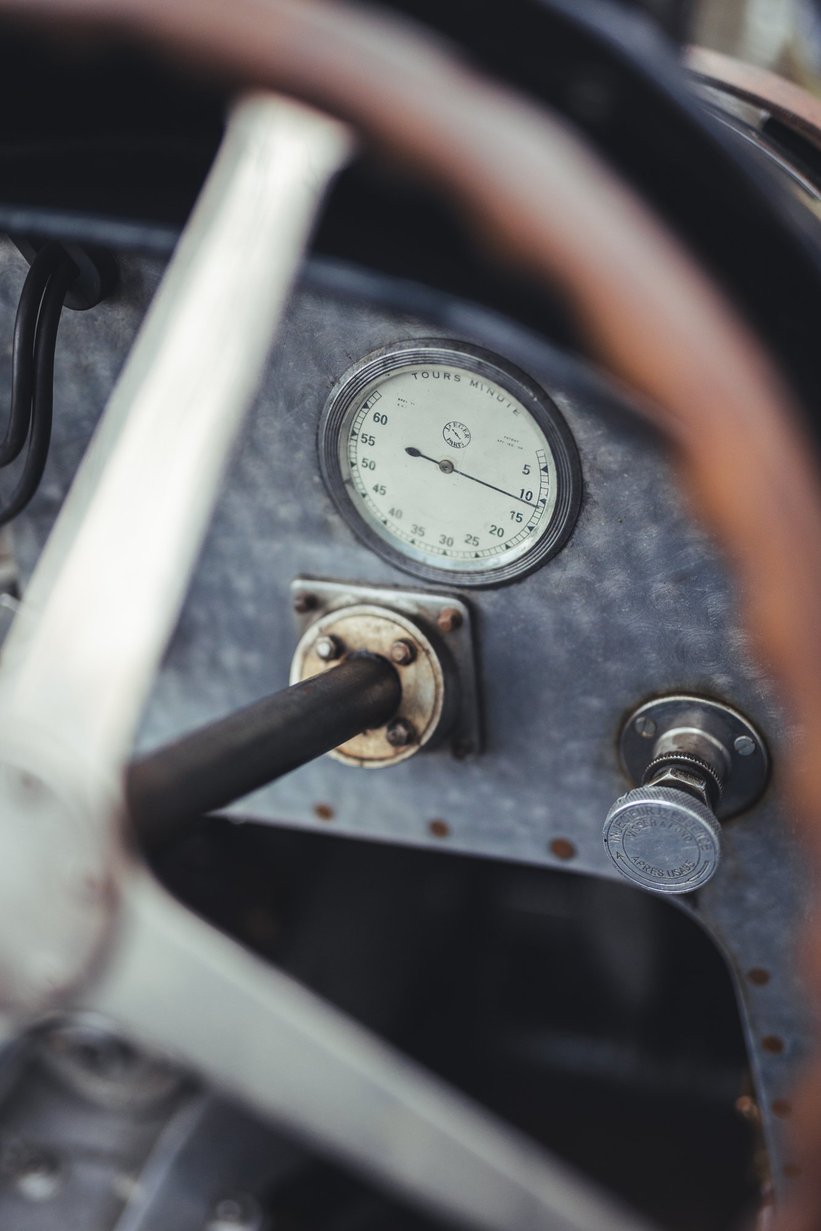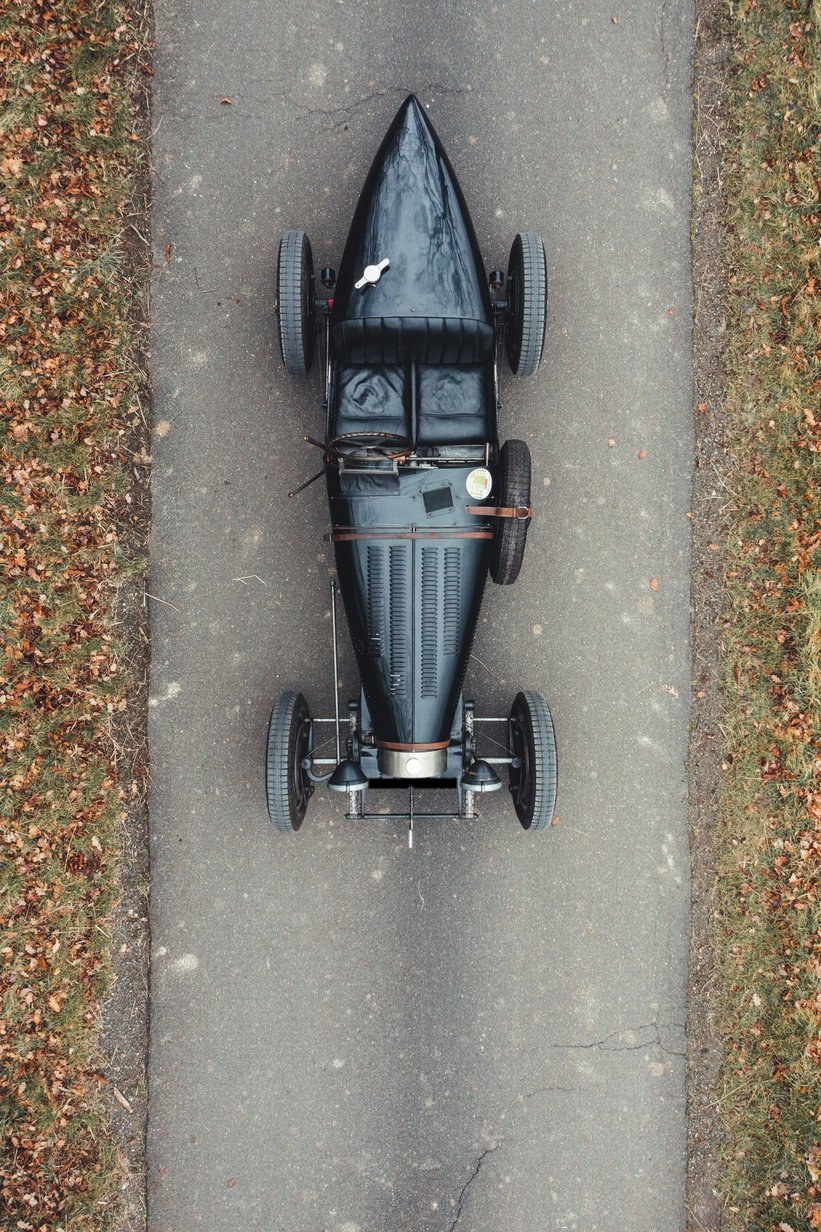 As Hugo Baldy, the Aguttes Auction House car specialist and himself a driver of a rebuilt Bugatti Grand Prix, says: "these cars have acquired a real legitimacy within Bugatti circles and are very much in demand; and to see them being driven without mercy is the best homage to the brand's legacy. Last but not least, unlike some replicas, a rebuilt Bugatti Type 35 usually comes with a historic Bugatti title, which is a prerequisite for registering, insuring and driving it on open roads. This is of course the case with the Bugatti Grand Prix we are offering for sale, it comes with its French historic registration title and has been seen in many French rallies and competitions including Le Mans Classic, Journées d'Automne and Circuit des Remparts in Angouleme."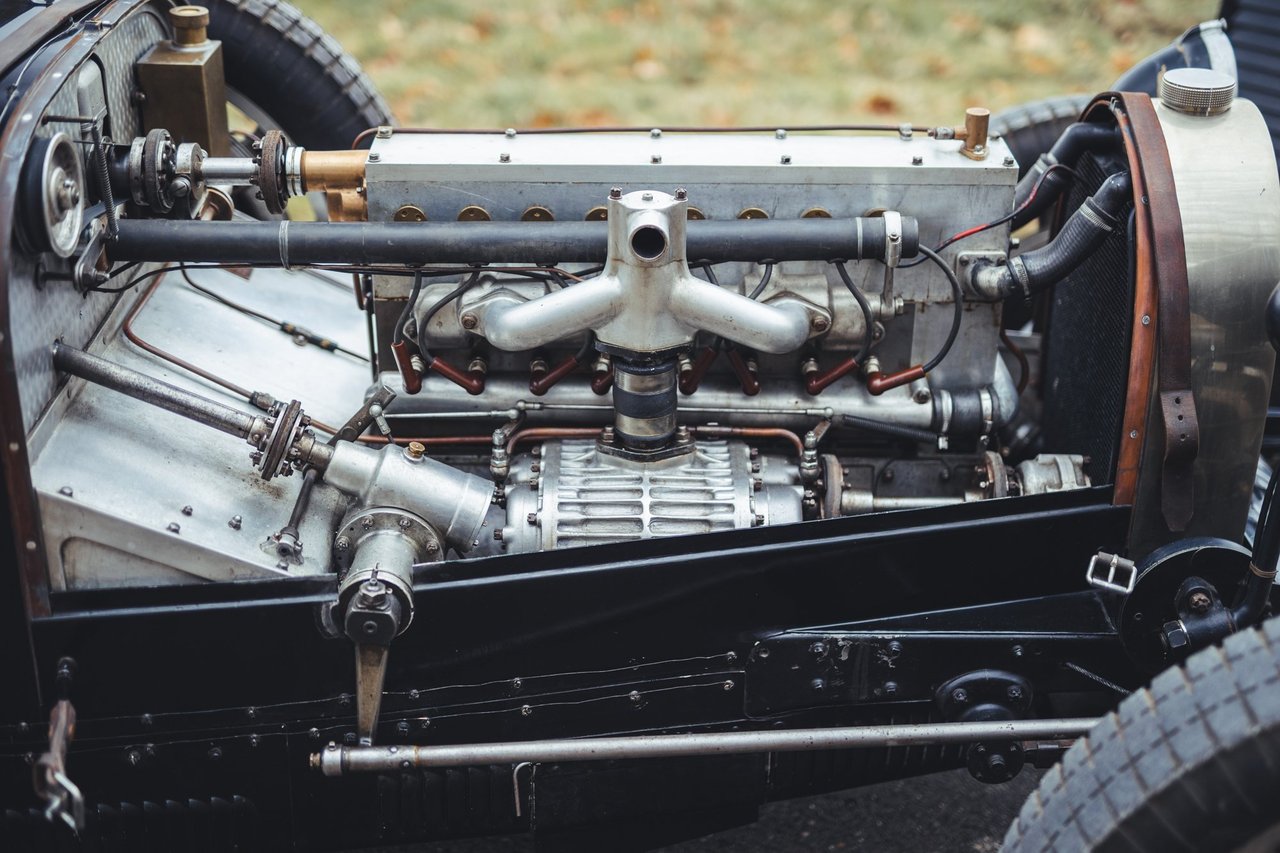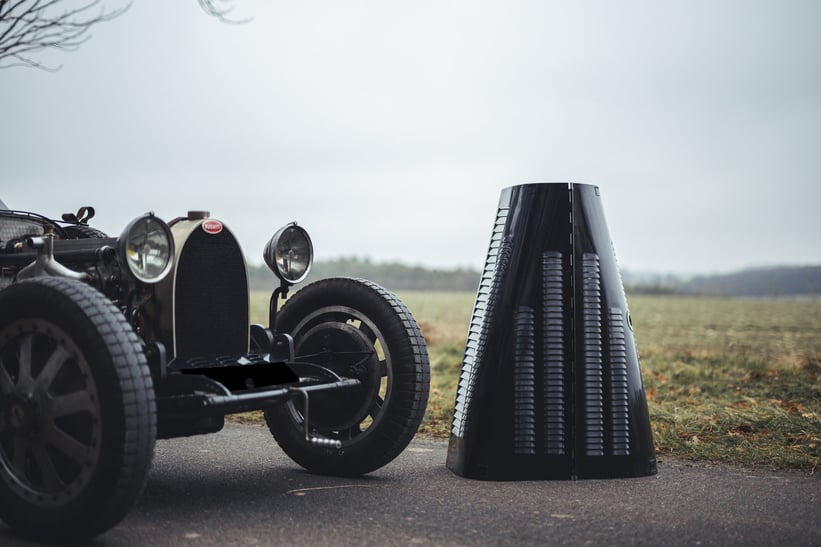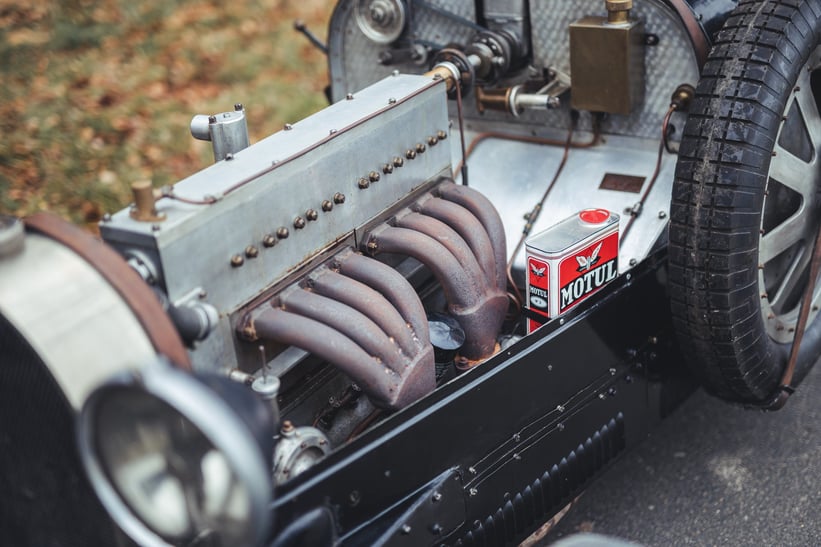 This Bugatti 35C, for sale with Aguttes on March 27, is indeed an interesting car. In 1978, a young enthusiast bought parts of a genuine disassembled Bugatti Type 38 cabriolet (S/N #38343) that were stored in a scrapyard located near Tours in the Loire Valley, France. As Hugo explains "With the help of a friend, himself a Bugatti owner, historian and racer, he devoted his weekends to start rebuilding a Bugatti Grand Prix using the Bugatti 38 engine, identical to the Type 35, except for the lower crankcase."
Indeed the expertise of the owner's friend proved to be second to none as the duo managed to keep the engine as it is by making specific spacers. In addition, Ivan Dutton in England fitted a new crankshaft and supplied an original front axle while rebuilding the engine. In true bitza tradition, some parts like the chassis were made in England or France while some are original, like the axle cases (number #344).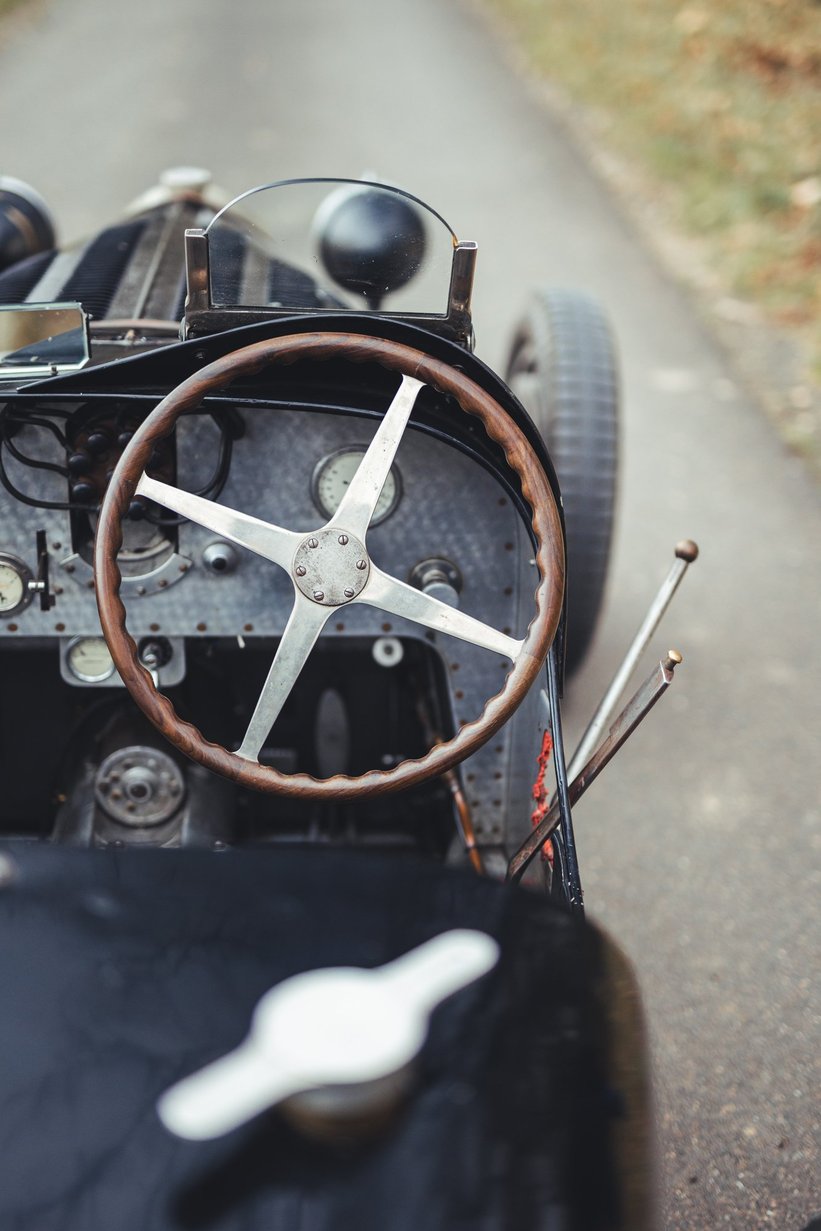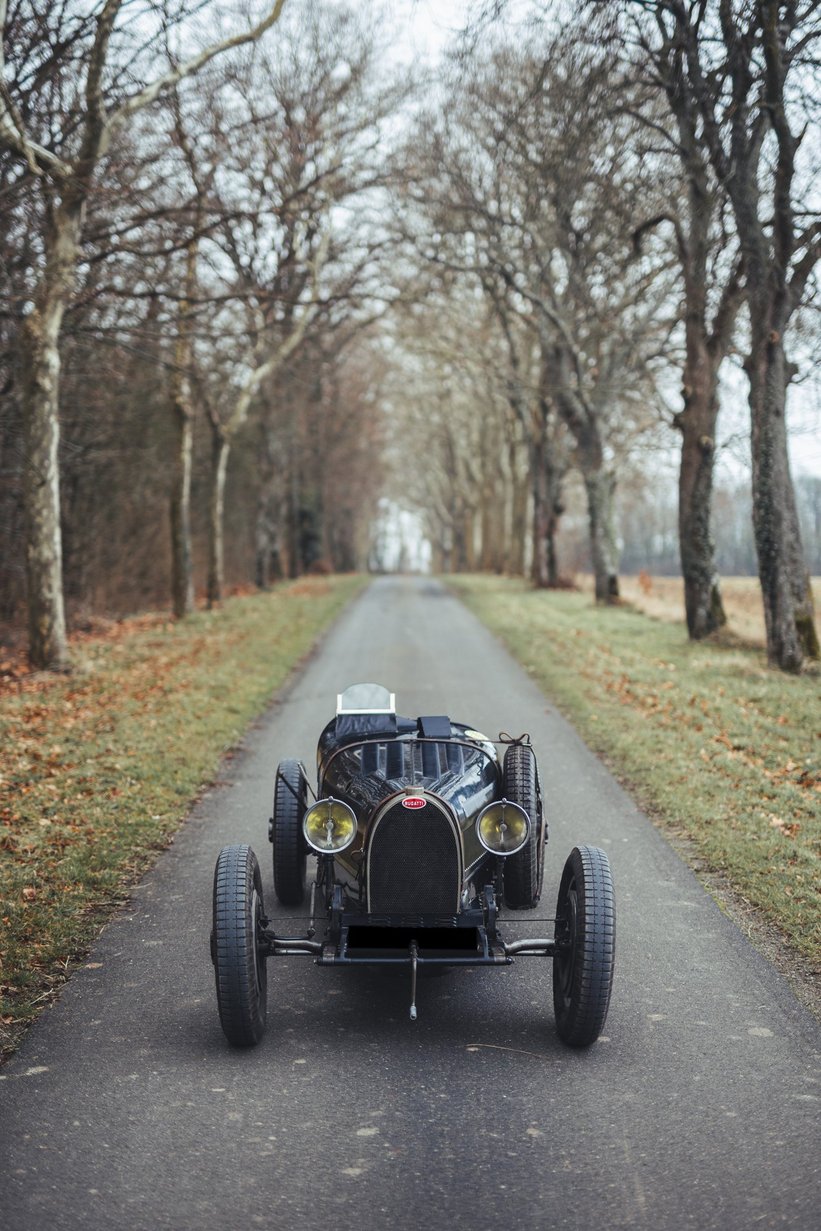 Over the months, the black over black interior car slowly came to life as a superb Bugatti Type 35C fitted with its large radiator made by Audoly in Nice and a compressor made in Argentina. As Hugo adds: " This fantastic car caused quite a stir when it first hit the road in early 2000s. It then quickly became a regular sight in Bugatti Club the France events. And it was also raced with great reliability and success."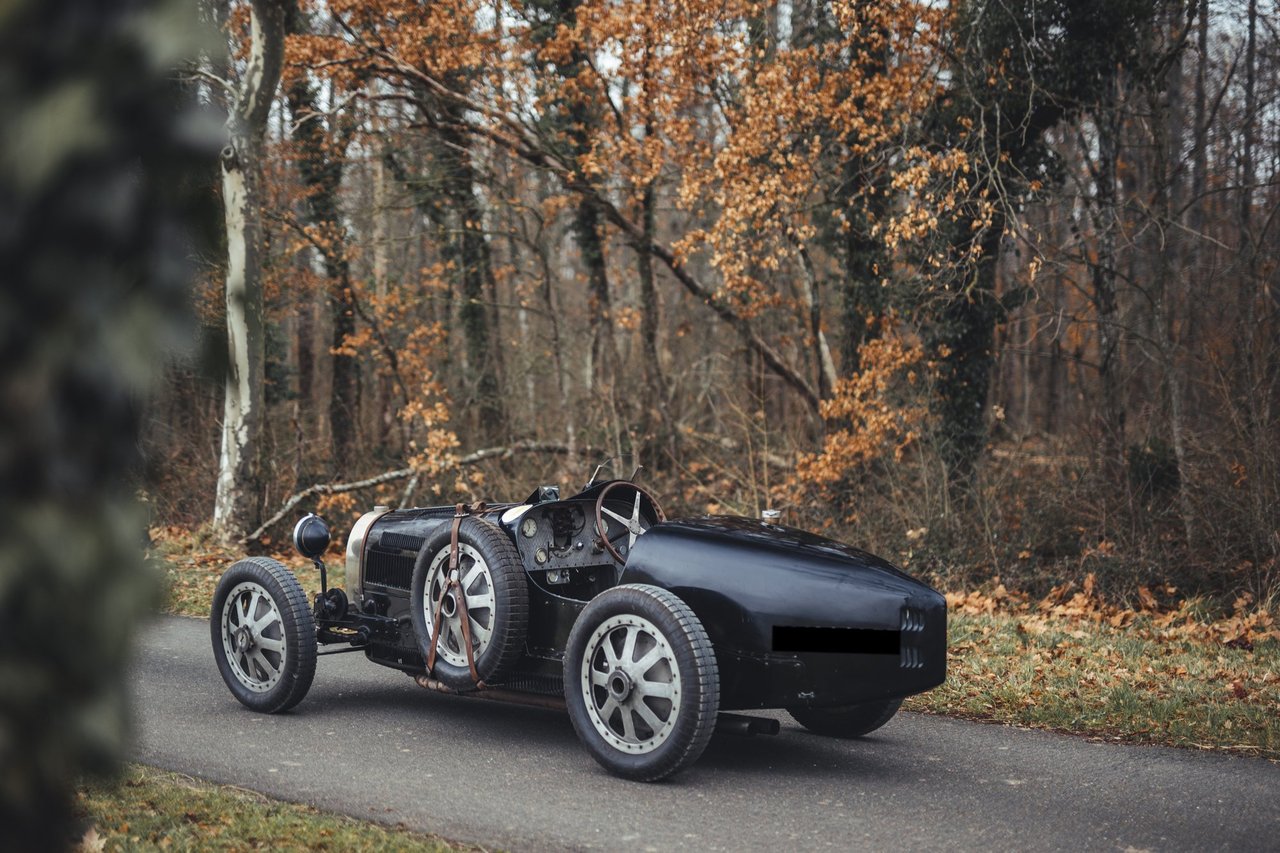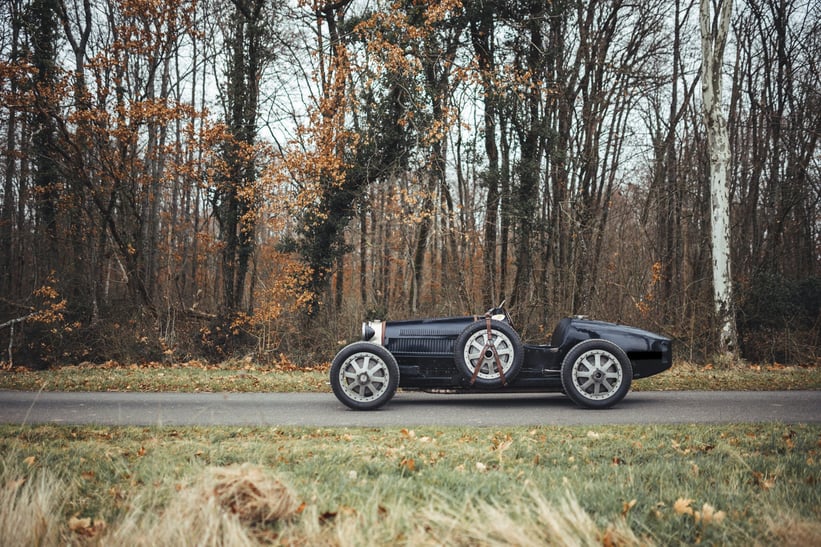 Montlhery banking track used to welcome a go-to event called "Bugatti à Montlhery." Needless to say you were expected to turn up with either a fully genuine car or one that would tick all the good boxes. The event organiser, himself an expert, Jean-Michel Cérède, had a close look on the 35 C in 2004 and gave a very positive review: "We are in the presence of a chronologically composite Bugatti, but as a whole, it conforms to the configuration of the 1927 35 C model. (...) The car is now operational and I have had the opportunity to appreciate its operation at high speed on the Montlhéry circuit". For the car, this was the start of a long list of events where it performed really well.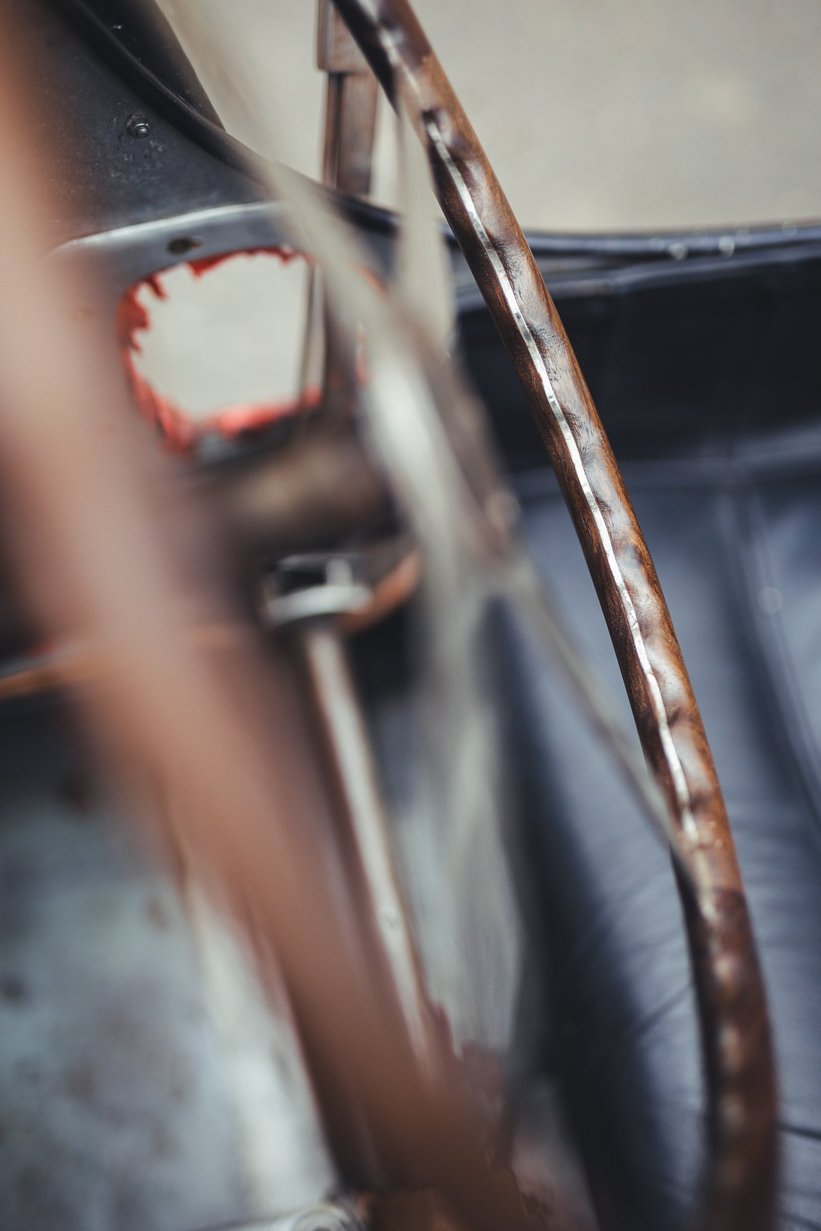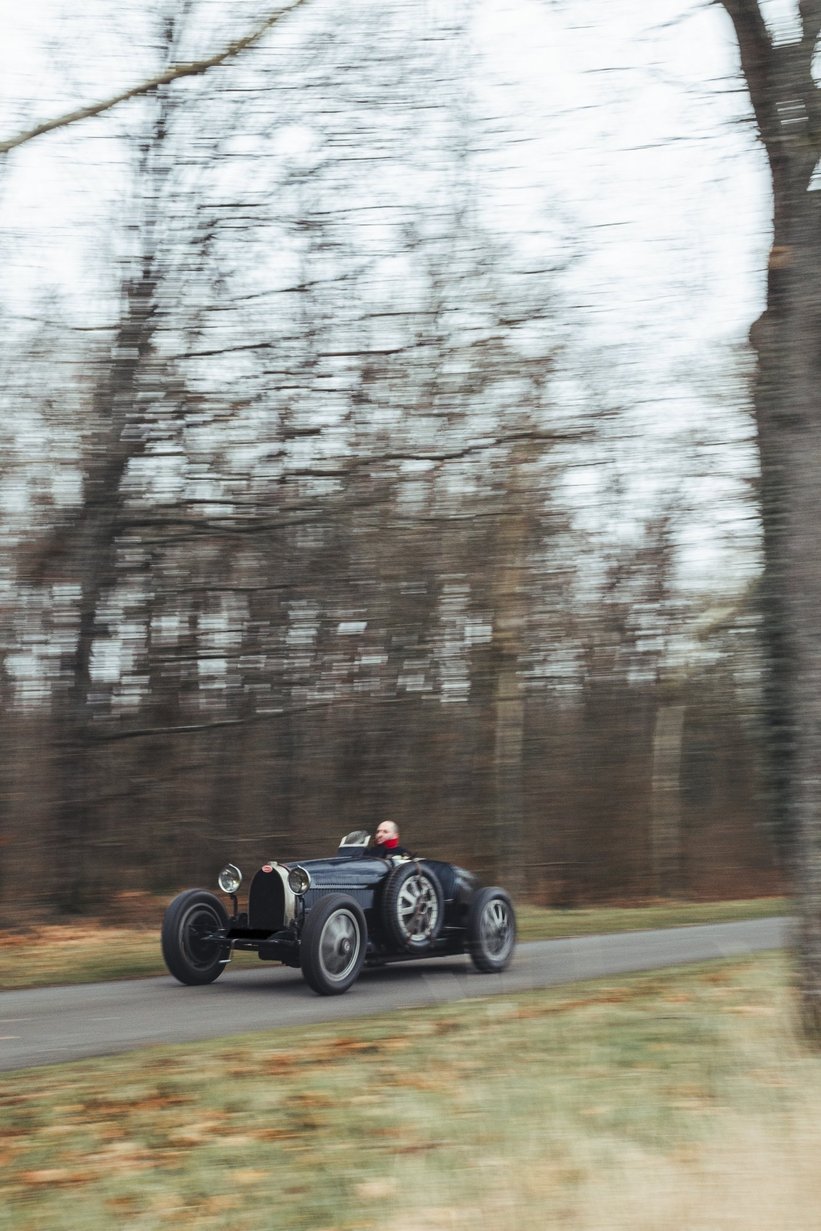 This Bugatti 35C will be offered for sale on March 27 by Aguttes On Wheels in their Spring Auction based in Paris. It is French registered with the identity of its original donor car, the Bugatti Type 38 Cabriolet from which it borrowed its front and rear axles and its 8-cylinder engine, identical to the Type 35 one. We can't wait to see this 35C back on the road or in one of the many Bugatti Owners Clubs events, as well as the most prestigious historic races.
Photos: Mathieu Bonnevie © 2022