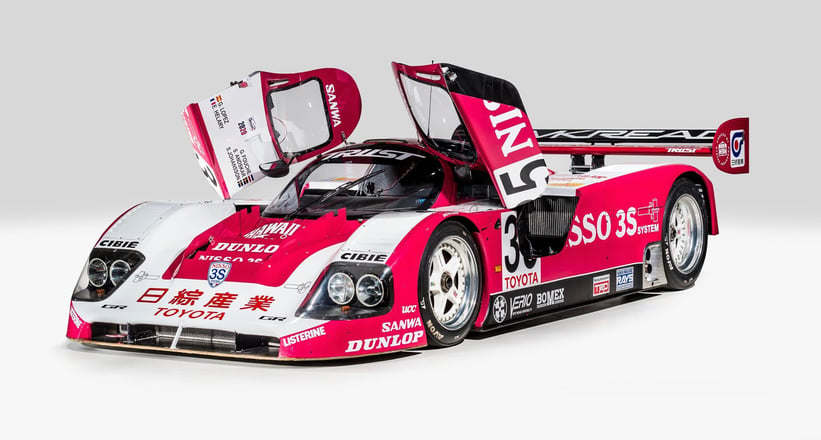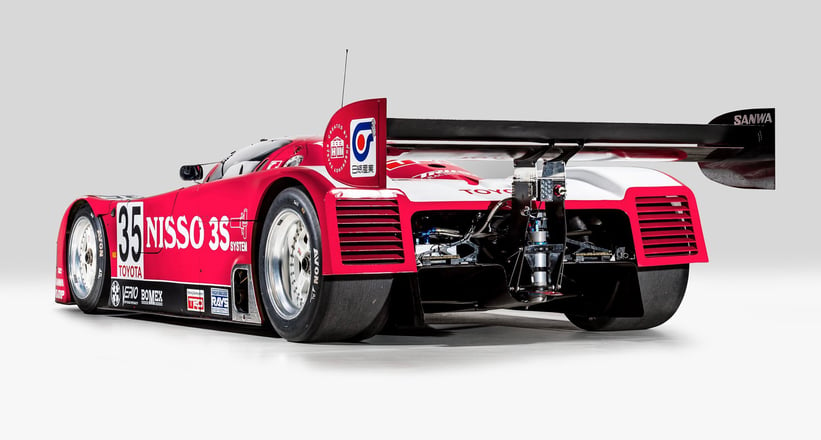 Toyota has endured a long history in the World Endurance Championship and in particular, the calendar's halo race: the 24 Hours of Le Mans. Starting in 1985 with their entry of the turbocharged Toyota TOM'S 85C into the 53rd 24H of Le Mans, it wouldn't be until their 20th entry in the historic race in 2018 that they would finally take home first place. However, that isn't to say they didn't come close to victory prior to their first win; the car you see here, the Toyota 92C-V Chassis 001, proved to be one of their most capable and reliable endurance racers ever.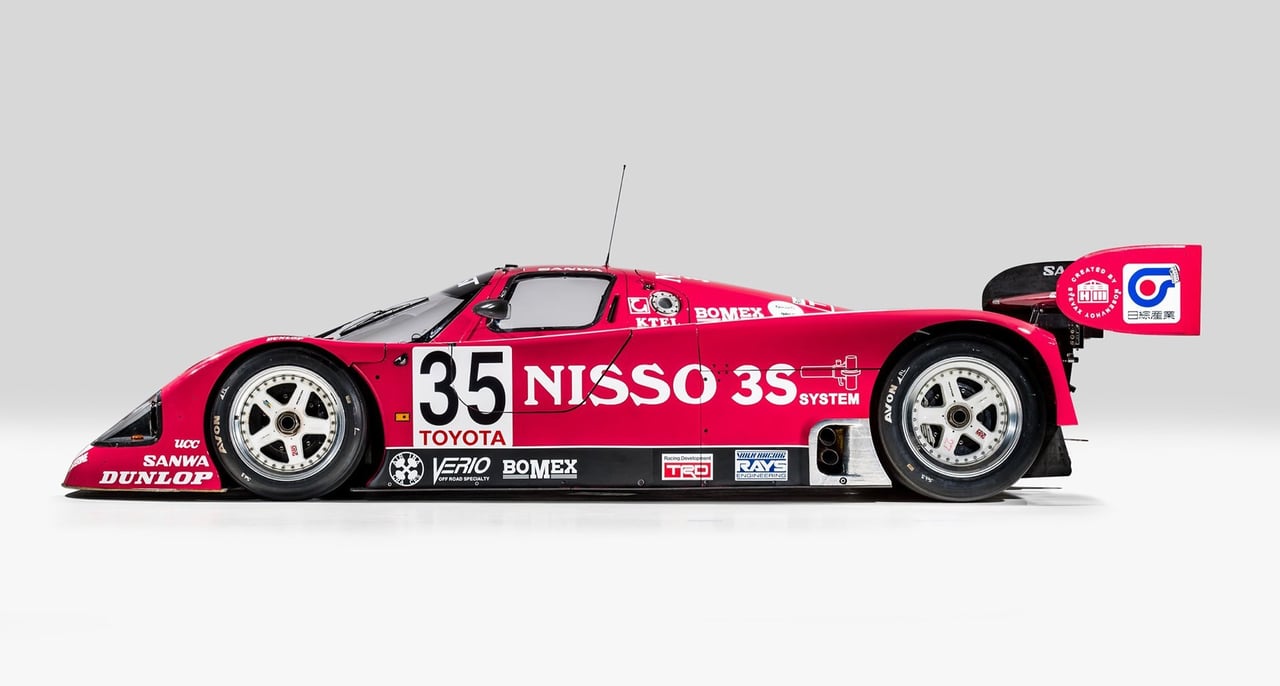 First, a brief history lesson is in order. The years 1990 to 1993 proved to be a golden age for the world's greatest endurance race, with the likes of Jaguar, Nissan, Mazda, Peugeot, Porsche, Sauber, and of course, Toyota all fielding their own cars in the hopes of snatching glory and proving their technological superiority. It was a time when the Japanese motor industry was rapidly expanding, and what better way to steal car-buyers from the European status-quo than by defeating them at their home-court during the crowning race in the WEC calendar.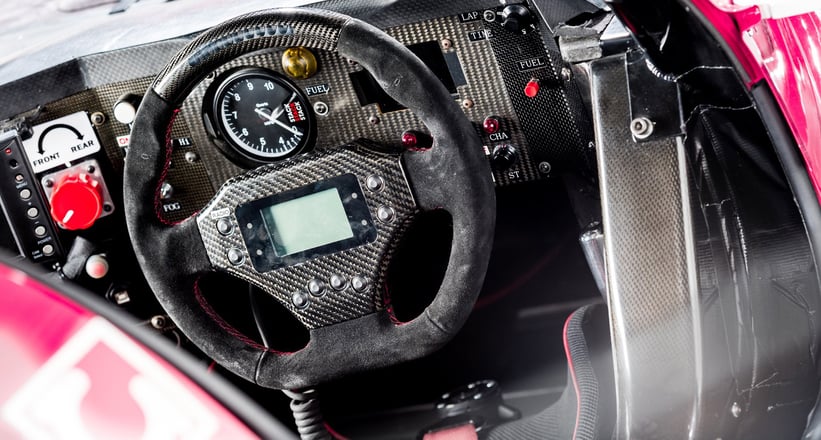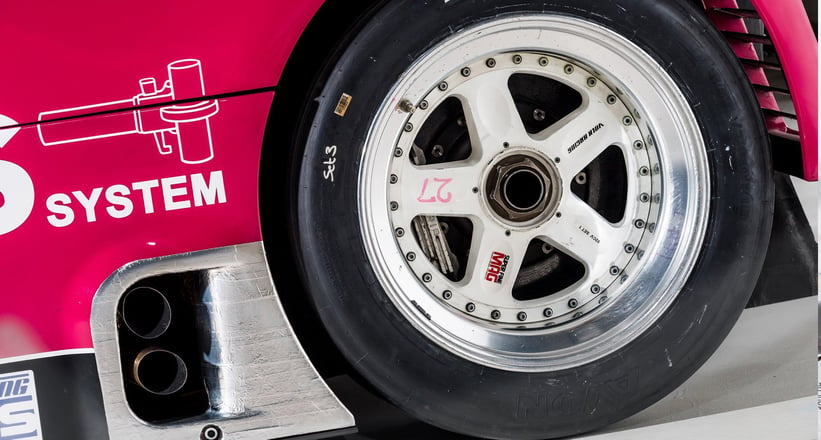 Supporting Toyota's dreams of dominating Le Mans were Dome, a Japanese racing team who had first debuted at Le Mans in 1979 with their spectacular yet ill-fated Dome Zero. In 1990, Toyota were determined to take home glory under the new Category 1 regulations to be introduced in 1991 within the infamous Group C category. Category 1 would see cars with a minimum weight of 750kg powered by Formula One-derived 3.5 litre engines go head to head. The new car, called the TS010, proved to be extremely fast, but equally unreliable. In a race where dependability takes priority over outright pace, this proved deeply concerning for Toyota. So, in mid 1991, they decided to develop a contingency plan. A new version of their slightly lighter and slower Category 2 90C-V car was developed as a backup for the rapid yet temperamental TS010, thus the 92C-V was born.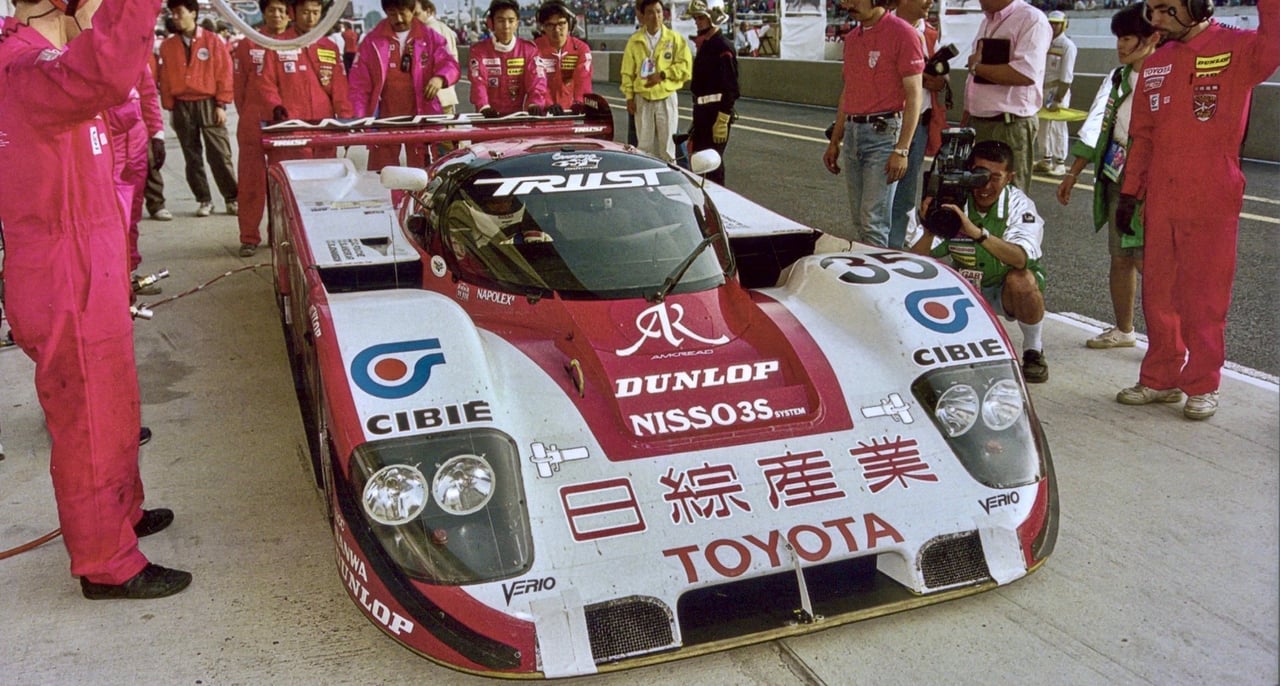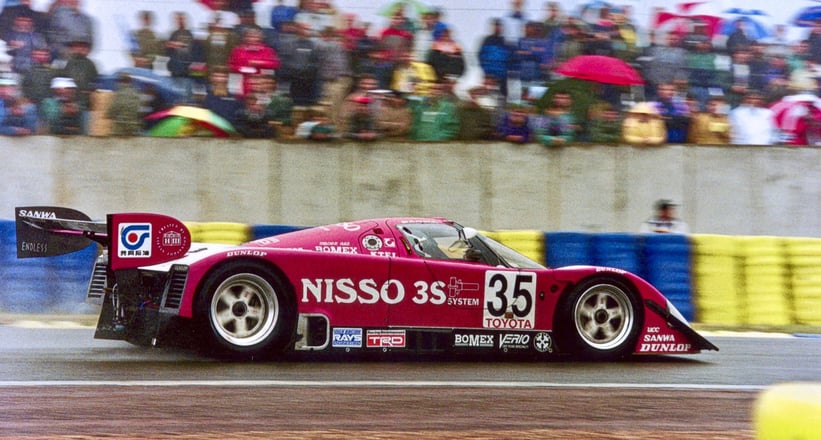 Still built by Dome, the 92C-V was more than just an evolution of the sixth-place finishing 90C-V. The new car benefitted from totally new bodywork, suspension, carbon ceramic brakes, and an upgraded engine, all designed with the sole-purpose of being indestructible. After the addition of two chicanes to Circuit de La Sarthe's straight in 1990, it was also decided that the 92C-V should have more downforce than its predecessor. Toyota entered two 92C-Vs at Le Mans in 1992, one of them being Chassis 001, bearing the number 35 and the bewitching red-rose on white livery you see here. Chassis 001 qualified in 17th place, but as the race went underway it soon climbed up into the top 10. 1992's 24H of Le Mans proved to be a rather soggy affair, but despite wetter conditions usually correlating with less mechanical stress, the Category 1 cars were dropping out left and right. This created an opportunity the infallible Chassis 001 seized, taking home an impressive 5th overall finish at the hands of George Fouché, Steven Andskar, and Stefan Johansson.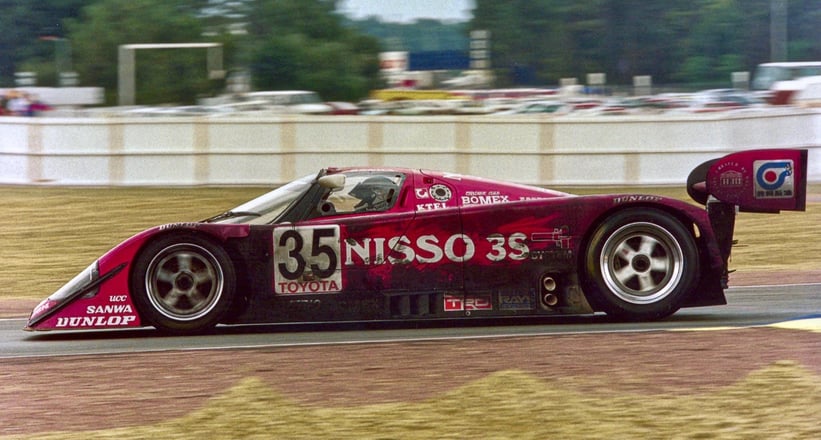 Chassis 001 would return the following year bearing the number 25, a revised front end, and a new name: 93C-V. Fouché and Andskar also made a return, but unable to dip below the 900kg minimum weight, Toyota instead jettisoned syllables and traded Stefan Johansson for Eje Elgh. It proved to be an effective strategy, with Chassis 001 finishing a surprising 6th overall, only a couple laps behind the best placed TS010. This was supposed to be the final outing for Chassis 001, with the Group C class being cancelled that year, but Toyota would have to call upon the bulletproof racer yet again for the 1994 season.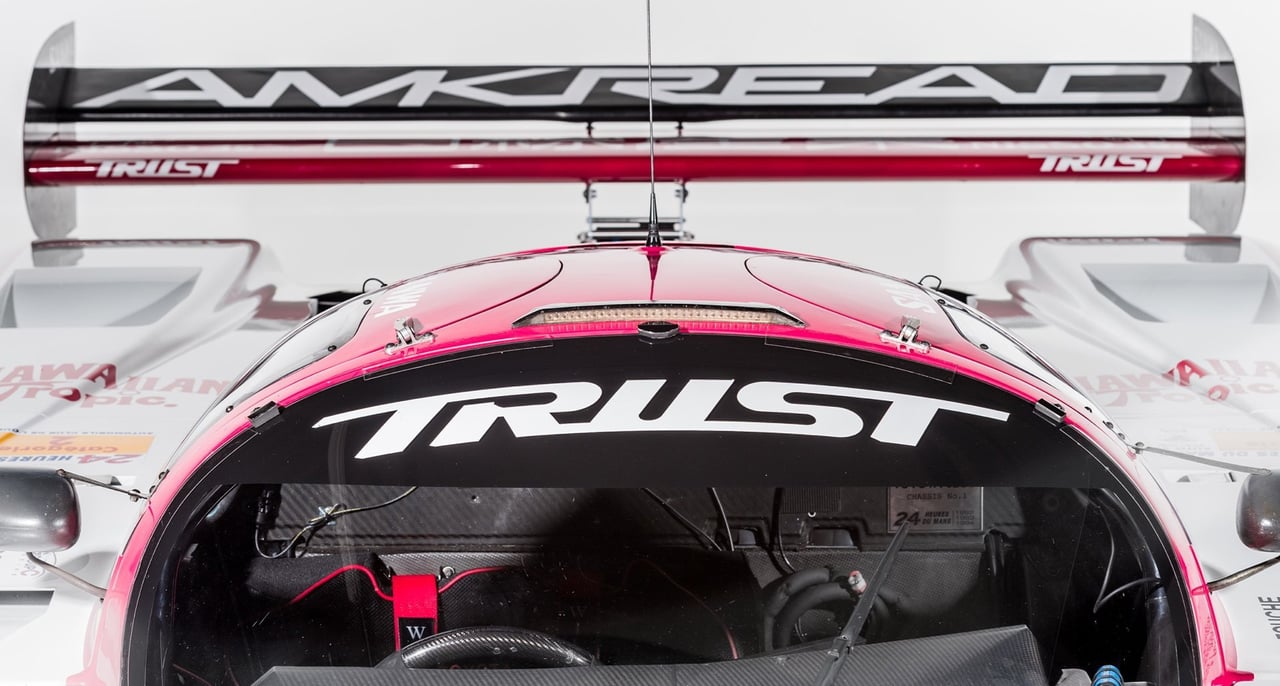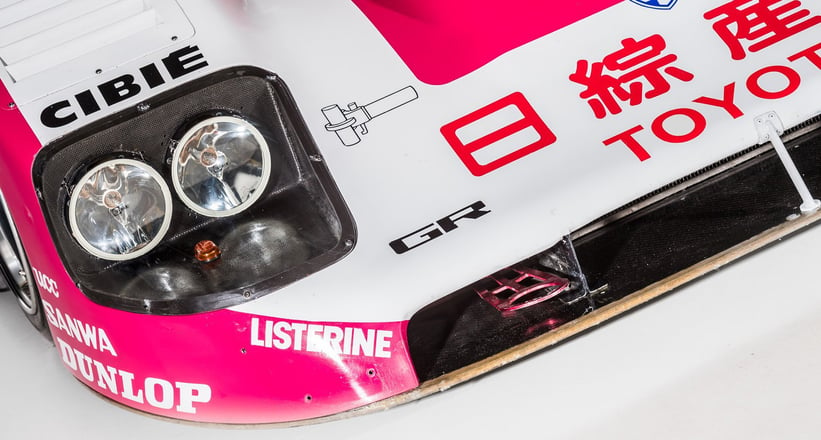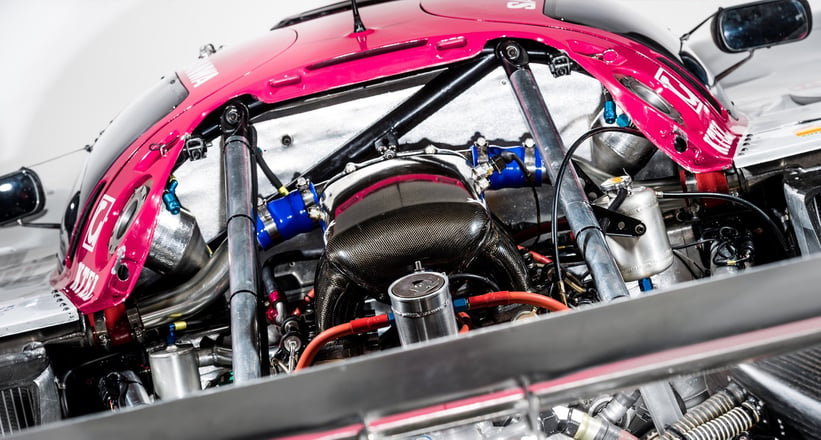 Group C would make way for the LMP1 and GT1 categories in 1994. However, ingenious as always, Porsche decided to take a creative approach with the rulebook and instead homologated a Dauer roadgoing version of their former Category 1 962 into the slower GT1 class, while Toyota's 92C-V would again be repurposed to compete in the fastest category, LMP1. Modifications consisted of a repositioned rear wing, longer tail, smaller diffuser, and a flat floor, while the front end remained largely the same. Chassis 001 was again piloted by the ever-dependable Fouché and Anskar, with Porsche ace Bob Wolleck completing the trio of drivers. Qualifying 8th, only 4 seconds behind pole position, Chassis 001 would experience fierce competition from Porsche's cheeky 962, but the Toyota proved to be rapid on track and climbed up to 2nd just an hour in. 7 hours in, chassis 005 took the lead and for the rest of the night the two Toyotas would share first place. However, with just an hour and a half left in the race, disaster struck. Chassis 005, which had led the race since daybreak, broke a gearbox linkage and lost two laps to the Porsche as it underwent repairs, resulting in a single-lap lead for the 962 by the end of the race and a 2nd place finish for Chassis 005. This was a bitter pill to swallow for Toyota, having led most of the race, but a 4th place finish secured by Chassis 001 proved the immense reliability of the Japanese racers. After three entries in the world's most gruelling endurance race, Toyota's 92C-Vs saw the checkered flag all three times and effectively outclassed their faster TS010 brethren, proving their rock-solid build quality.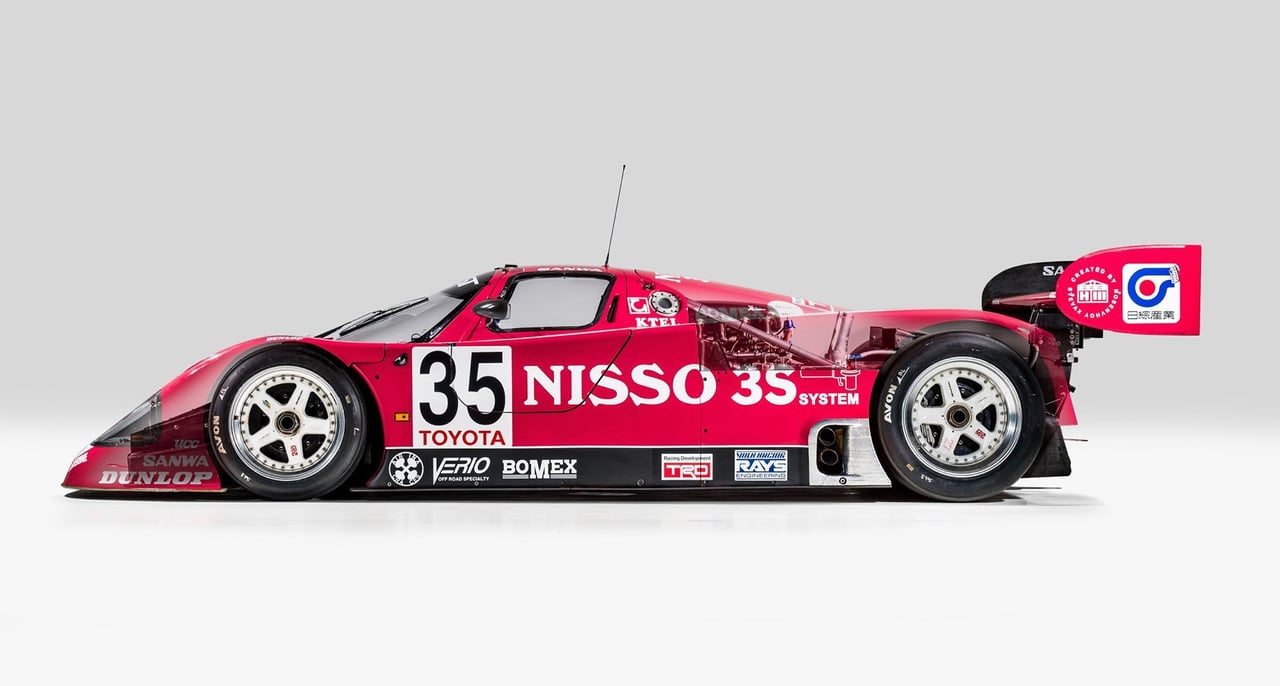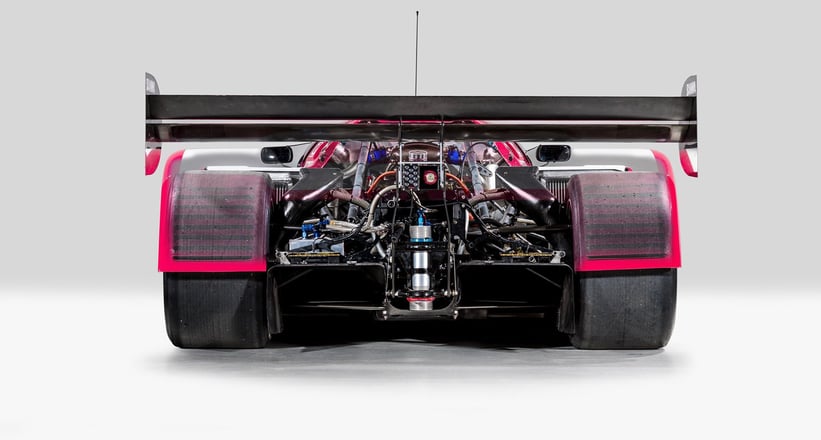 Following the race, both cars would return to Japan, with Chassis 005 eventually being donated to the Le Mans Museum. Chassis 001 would continue to be used as a development car for the GT-One engine that was largely based on the unit found in the 92C-V. As the sole example in private hands, Chassis 001 was owned by Team Trust until the end of the 2000s, when it was acquired by a South African collector who sent the car over to the UK for a complete restoration to its 1992 specification. In 2017, it was sold to the current owner who had the car fully prepared for Group C Racing. Chassis 001 has since had its engine rebuilt by renown specialists Xtec, and it now develops a mighty 782 HP. Crack tested and entirely mechanically rebuilt,
Chassis 001 is now available with Art & Revs
and represents an excellent opportunity to acquire one of the most reliable Group C cars ever to compete at Le Mans. As a race-proven three-time Le Mans veteran, it would make a fantastic choice for Le Mans Classic in 2023.
Photos by Art and Revs.