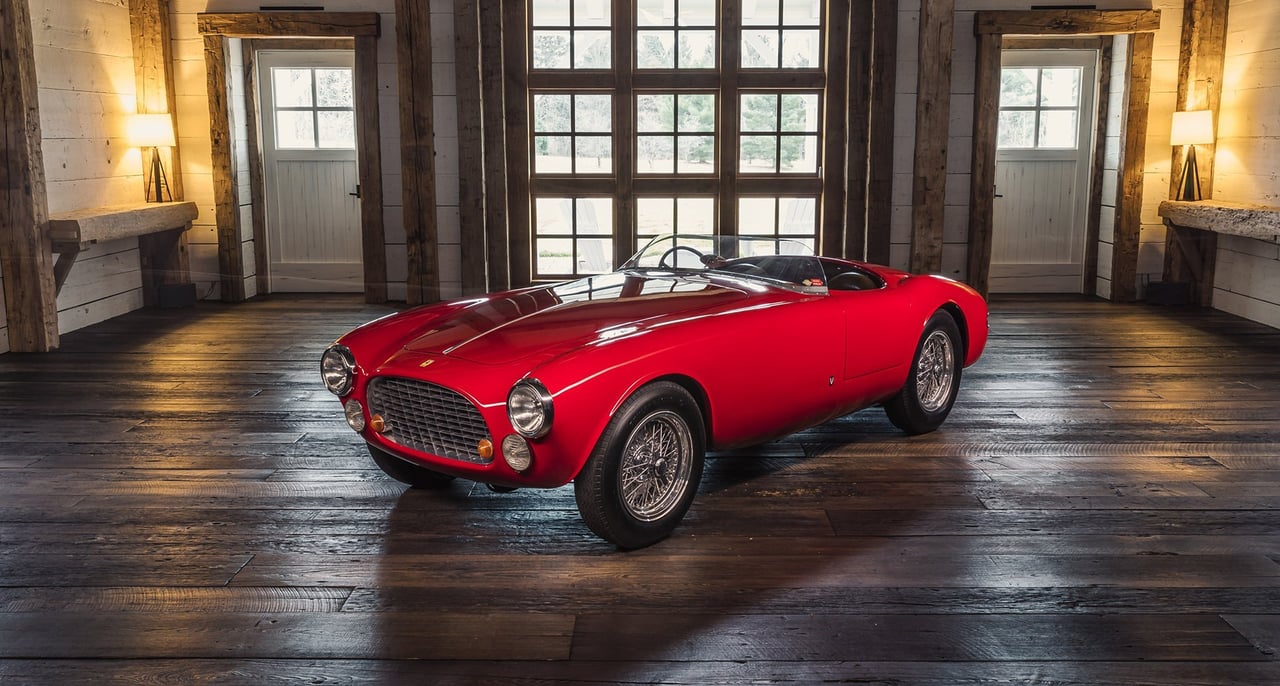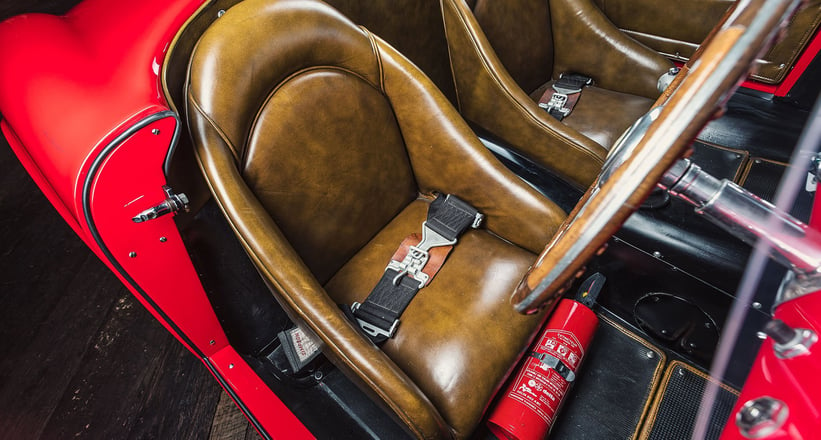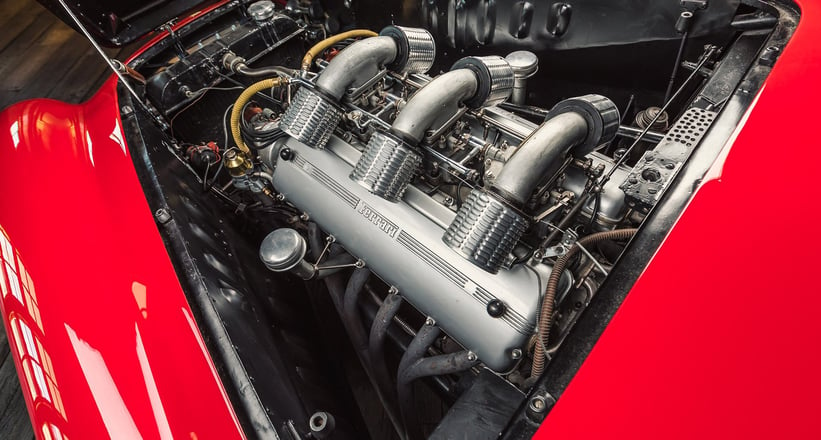 "The stand-out feature of this car? That has to be its simplicity," opines Stu Carpenter from Copley Motorcars of Needham, Massachusetts, which is offering this absolutely exquisite-looking Ferrari 340 America from a major collection comprising around 50 competition variants of the Prancing Horse marque.
"The body was designed by Michelotti and built by Vignale, a combination that produced some pretty radical and dramatic creations - but they showed incredible restraint with this particular car," adds Carpenter.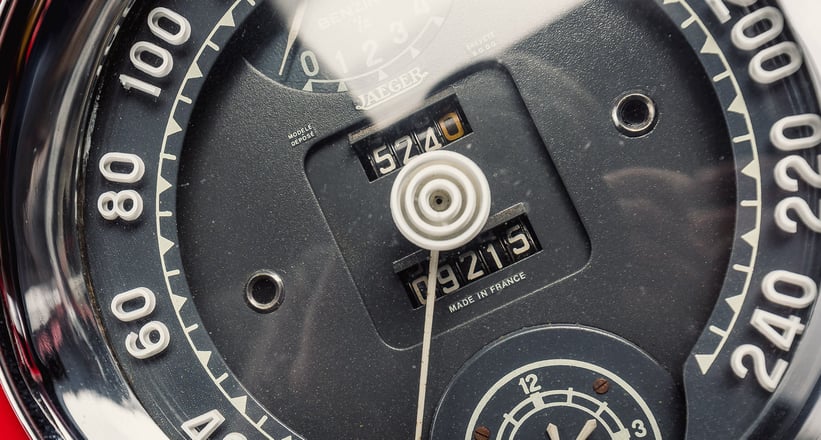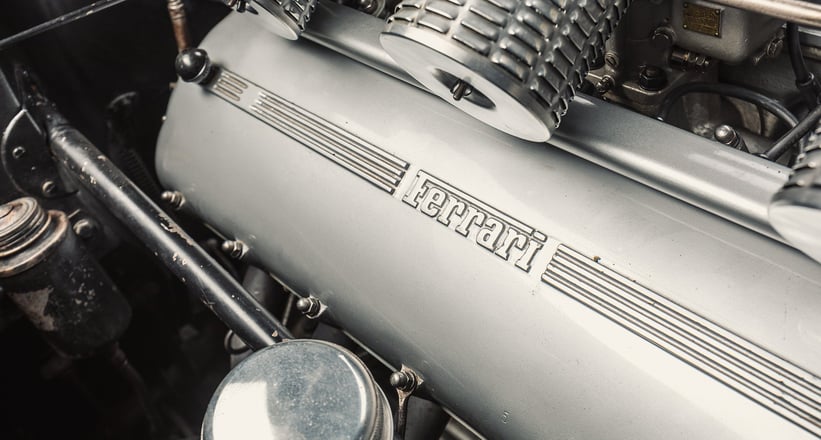 Indeed, 'less is more' seems to have been the order of the day when chassis number 0140 A was being put together over a six-week period in the autumn of 1951 before landing with U.S. Ferrari importer Luigi Chinetti in New York just in time for Christmas.
It wasn't intended as an ultimate festive gift, but as the star of Chinetti's stand at the city's annual spring auto show in Grand Central Palace, where it must have stood-out as a car from a marque that had already acquired an exotic mystique despite being a mere four years old.
But what the crowds may not have realised was that they were not just looking at an unusual car, but one that was also unique.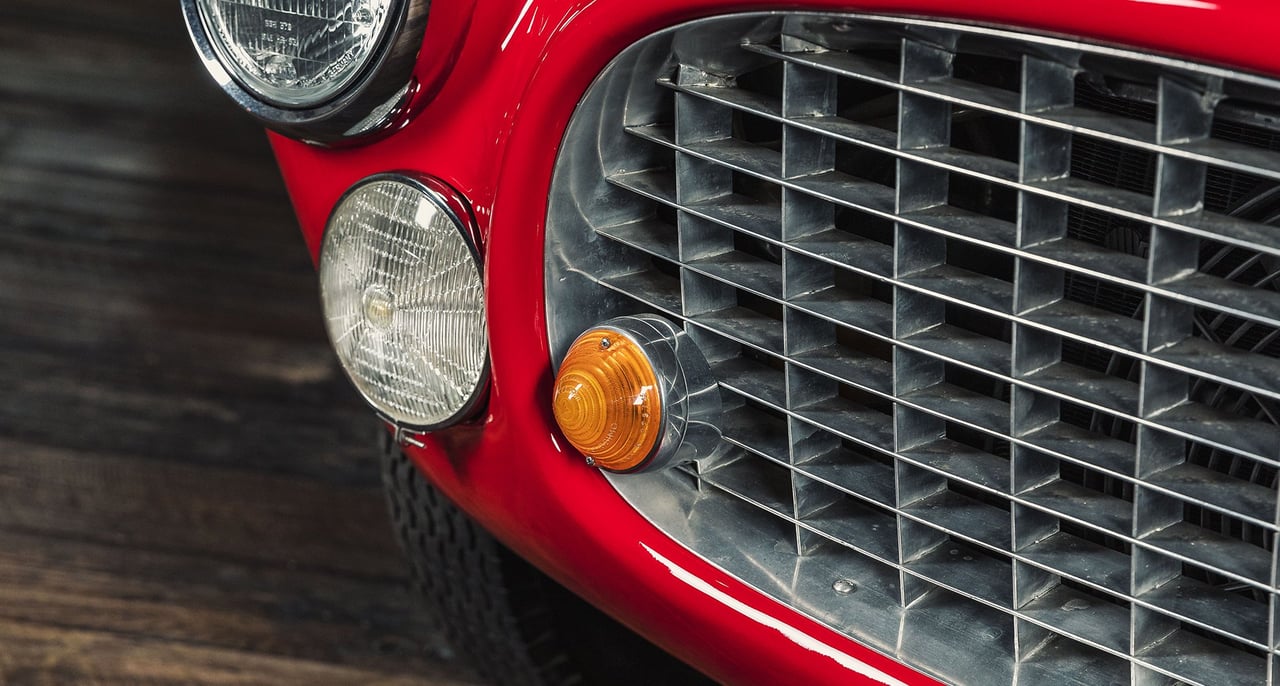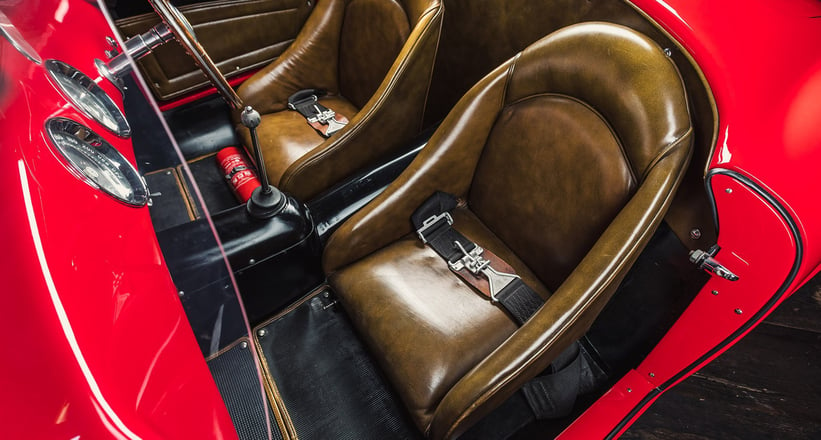 As Carpenter points out, Vignale-bodied Ferraris could be ostentatious affairs but, of five 340 Americas to have been clothed by the carrozzeria, this was the only one without 'portholes' in the front wings. Also unique were a pair of discreet running lights mounted left and right just ahead of the windscreen - possibly for use as some form of race marker - and thin, chrome strips that ran three quarters of the way along the each side of the car but were not fitted for the show.
The interior, meanwhile, was trimmed in a fetching brown corduroy.
Following its appearance in New York, the 340 was put back on a plane to be flown to Ferrari's latest U.S. representative, George Joseph jnr, a dealer in Denver, making it the first-ever Ferrari into Colorado state.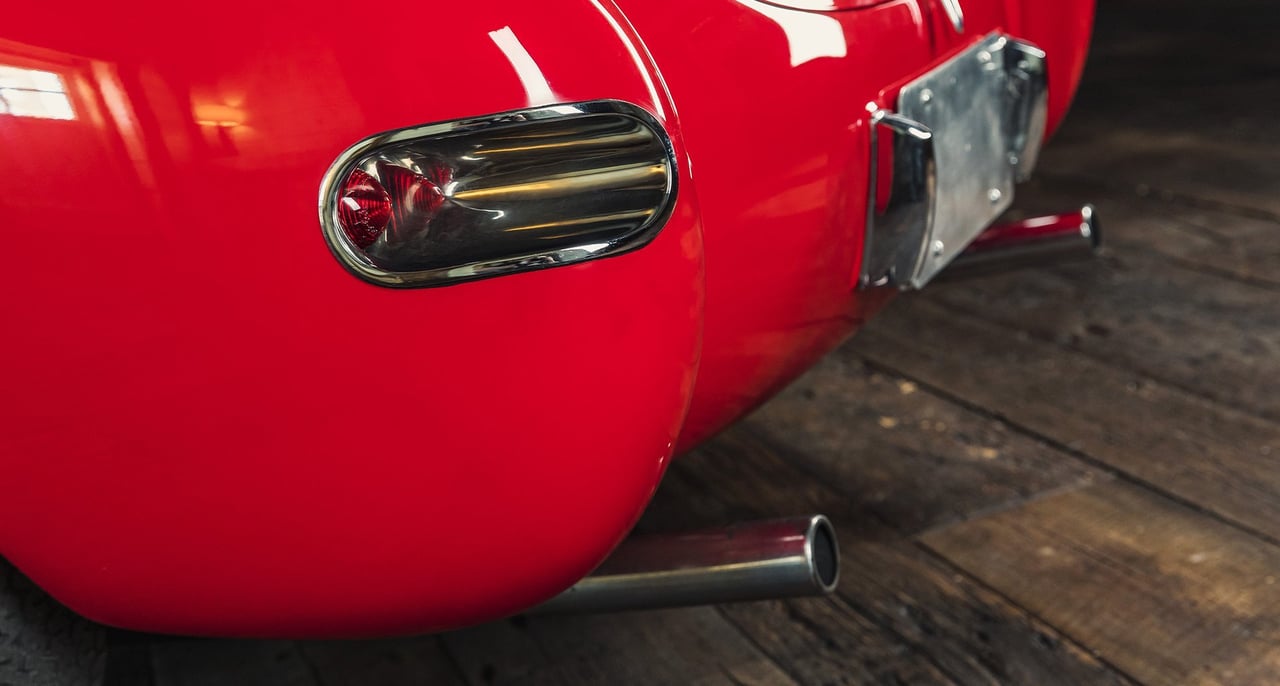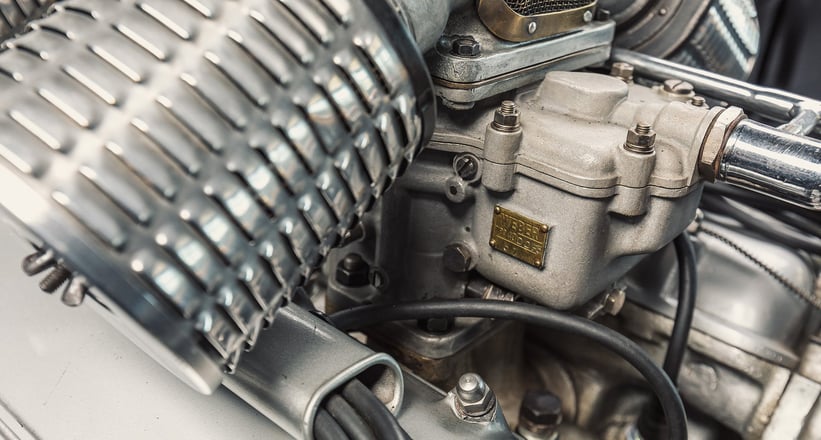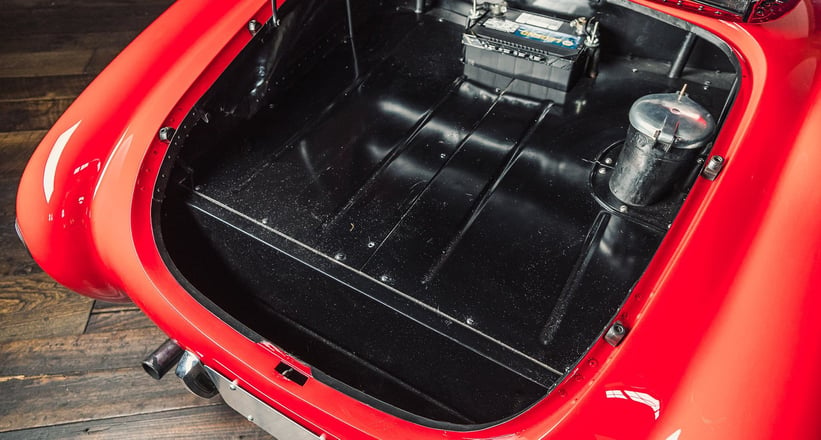 The car caused quite a media stir when it was unloaded from a United Airlines DC-6 and driven to the forecourt of Denver Imported Motors by engineer and racing driver Kurt Kircher, who may well have been regarded as the only person qualified to handle this strange, snarling beast that earned its 'America' soubriquet as a result of having been configured specifically for export to the U.S.
To that end, the relatively small capacity Lampredi V12 that would have ordinarily been fitted to avoid Draconian Italian tax levies was replaced with a more muscular 4.1 litre version - although even that must have seemed somewhat puny by the standards of Americans who had grown-up to believe that any engine below five litres was best saved for horticultural use.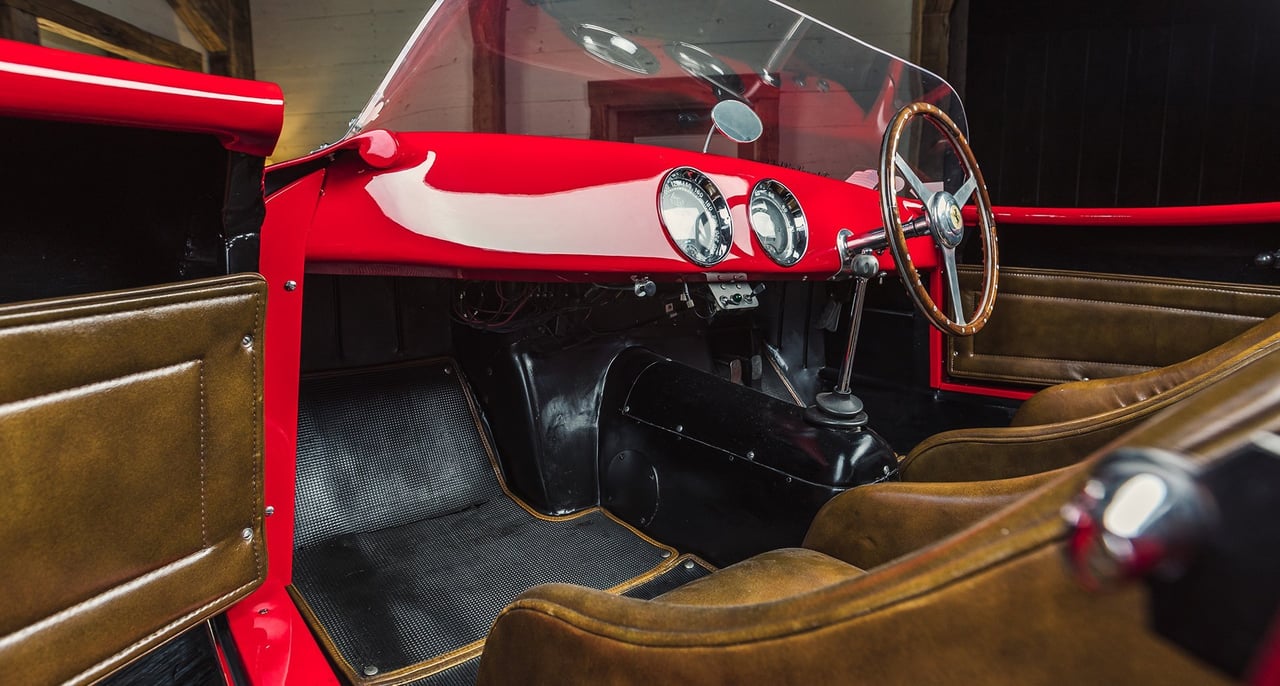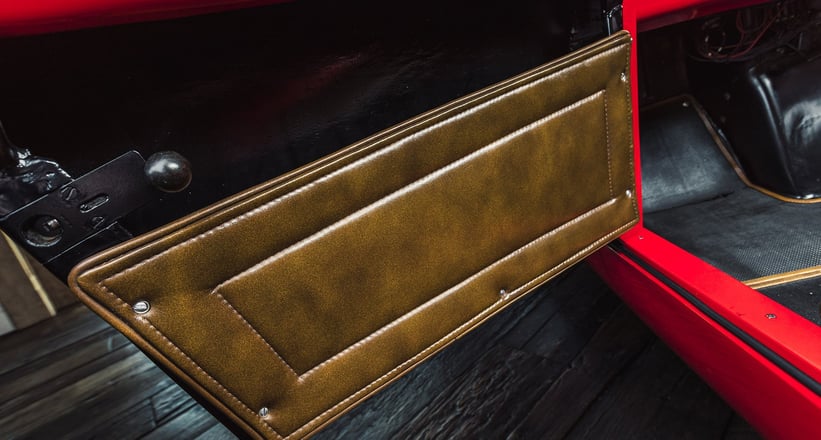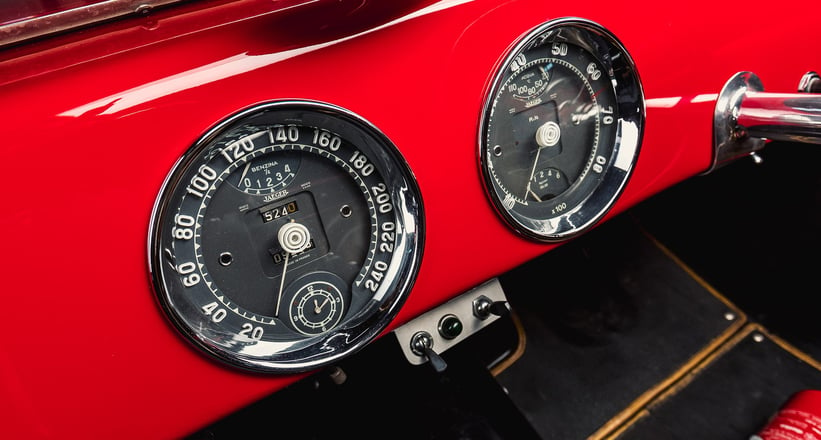 Joseph's enthusiasm for his new enterprise was matched only by his confidence that the car would be easy to shift. So he started with an asking price of $20,000 - which was an astronomical six times more than Chevrolet charged for the first Corvette when it launched the following year.
After a $2,000 price drop still failed to find a buyer, the 340 was eventually financed to dirt track racer and Nash dealer Johnny Mauro - but within six months and after clocking-up fewer than 500 miles it was up for grabs again with an asking price of $15,000 when advertised as 'the most potent sports car in the USA'.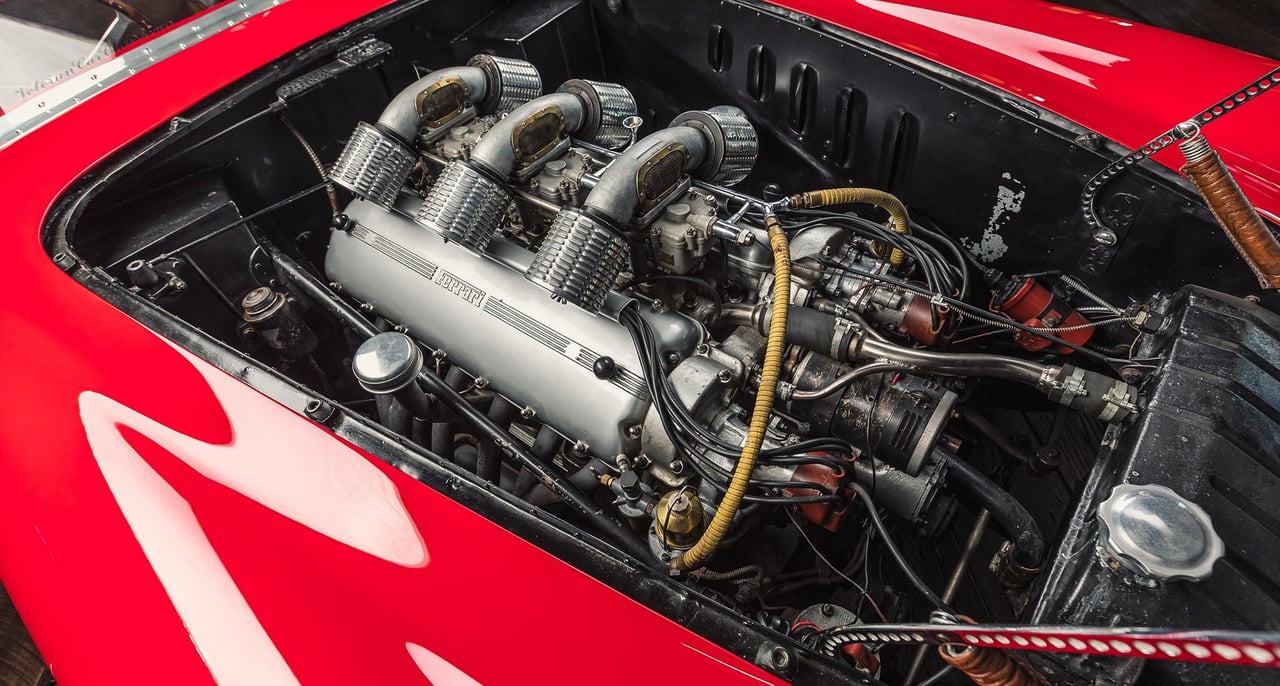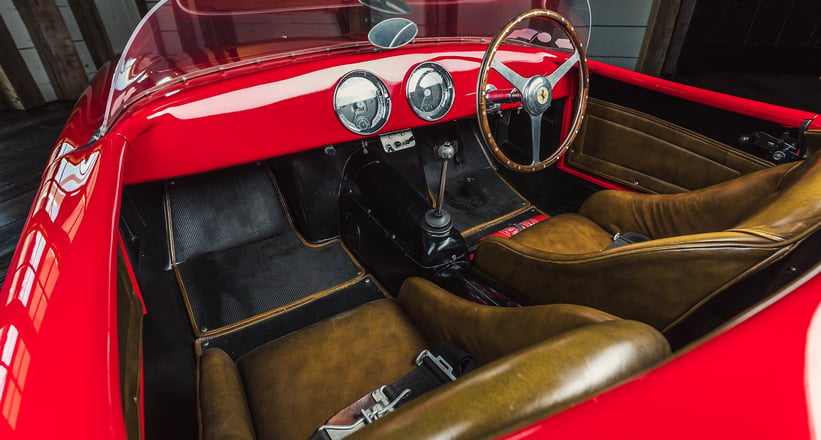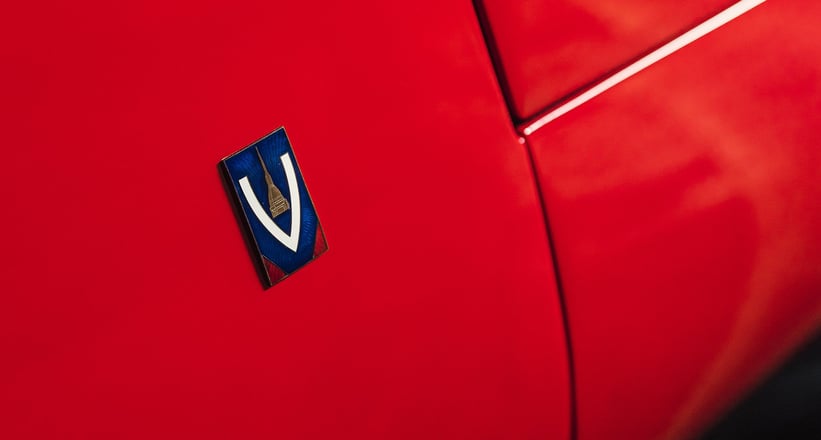 As Carpenter points out, the car made an 'unremarkable imprint on the racing world' and, despite its svelte lines and powerful engine, ended up being crashed at least twice, repainted on four occasions and passing through the hands of six owners in a dozen years for ever decreasing sums - with the rock-bottom price of $2,500 being reached in 1967.
But according to Marcel Massini's exhaustive report on the car carried out this year, values turned a corner in the mid-1970s, at which point the 340a ended up back in Europe having been bought by a Swiss-based dealer who subsequently off-loaded it to a Belgian collector for $27,000.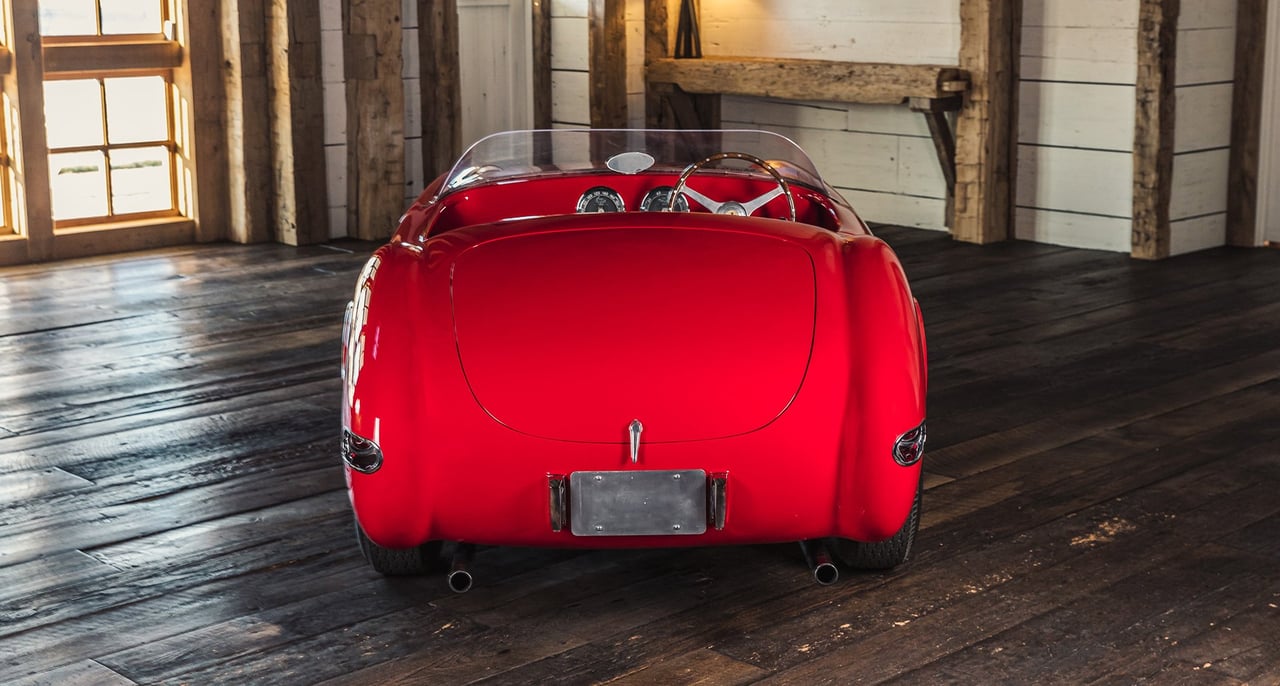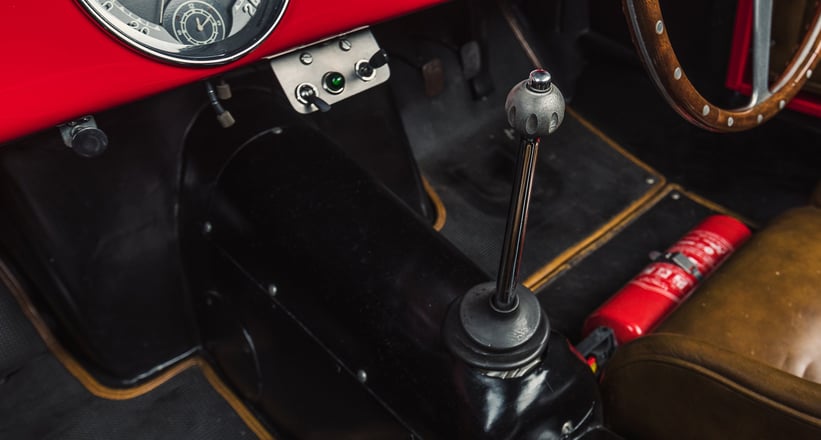 By 1976 it had re-crossed the Atlantic and ended up in storage in a garage in Berkeley, California, wearing a tatty coat of black paint and looking distinctly unloved.
Four years later, however, it was found by a saviour in the form of California vineyard proprietor and marque aficionado Gil Nickel who had it fully restored and re-painted in 'Giallo Fly' before enjoying it for 23 years, using it as it was always used in events such as the Mille Miglia (three times), the Monaco Historic, the Monterey Historic and the Colorado Grand.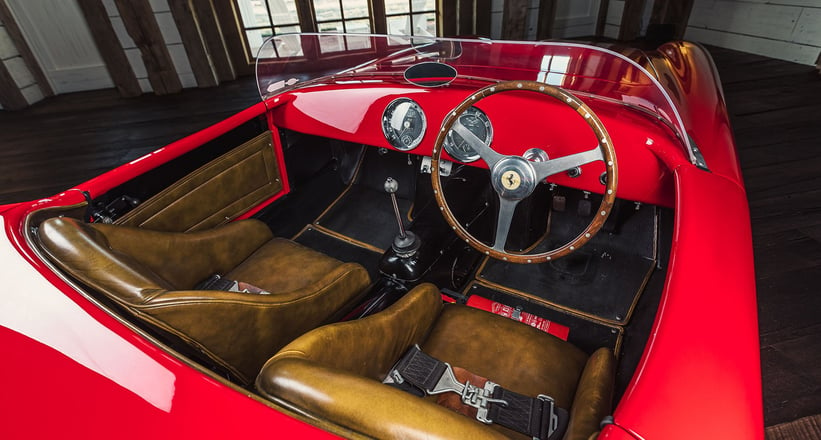 The car also picked-up awards at top shows including Pebble Beach and the Emilia-Romagna concours (helped by that unique Carrozzeria Vignale bodywork) and continued to be loved and driven by Nickel until his death in 2003.
It remained with the Nickel family for a further seven years before being sold at auction, after which Carpenter brokered it to its current owner a decade ago.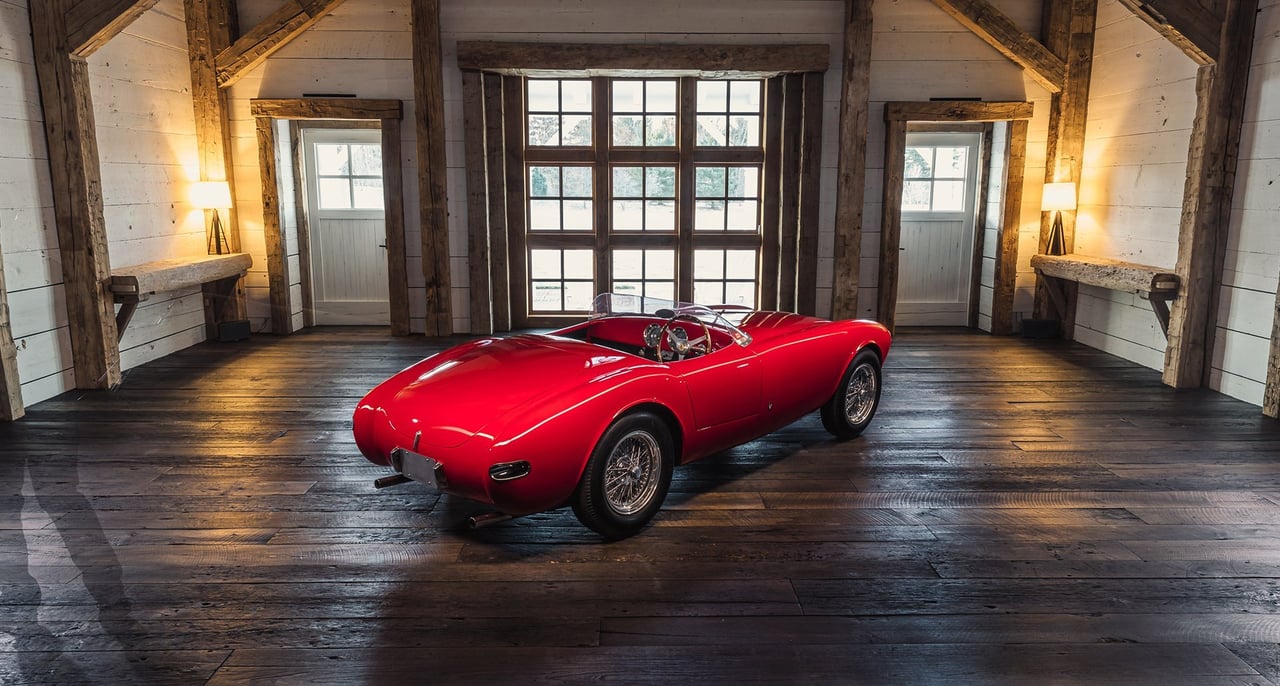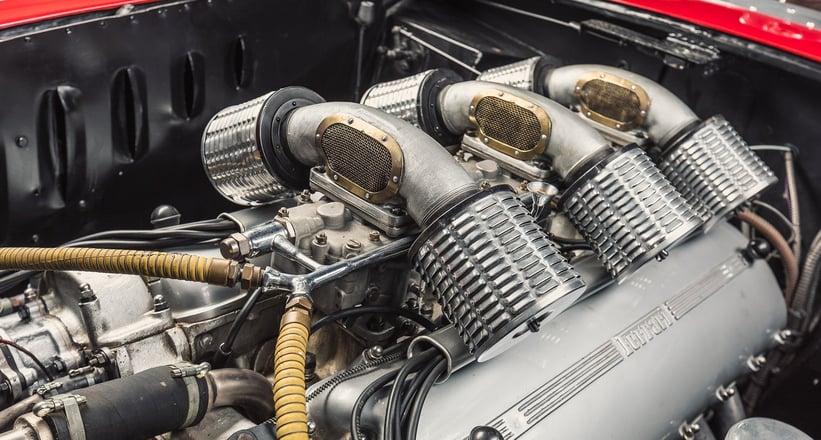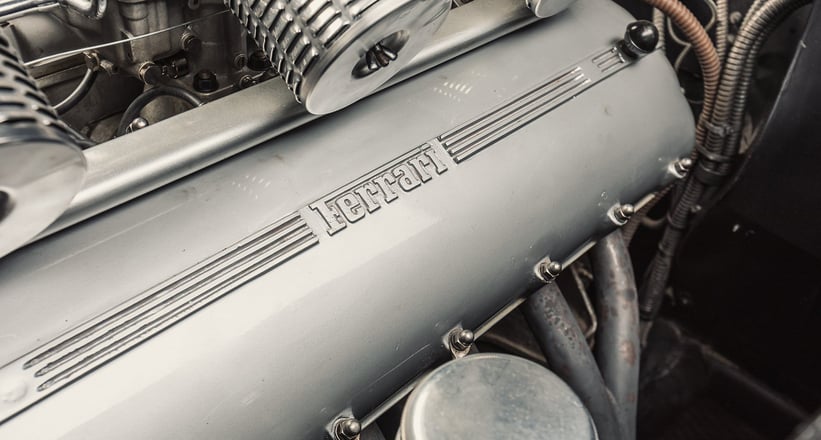 Now back in its original red livery - although minus those factory-fitted running lights and the chrome embellishments it wore on arriving in Colordao - the 340 is once again for sale for a price that Carpenter prefers to reveal only 'on request'.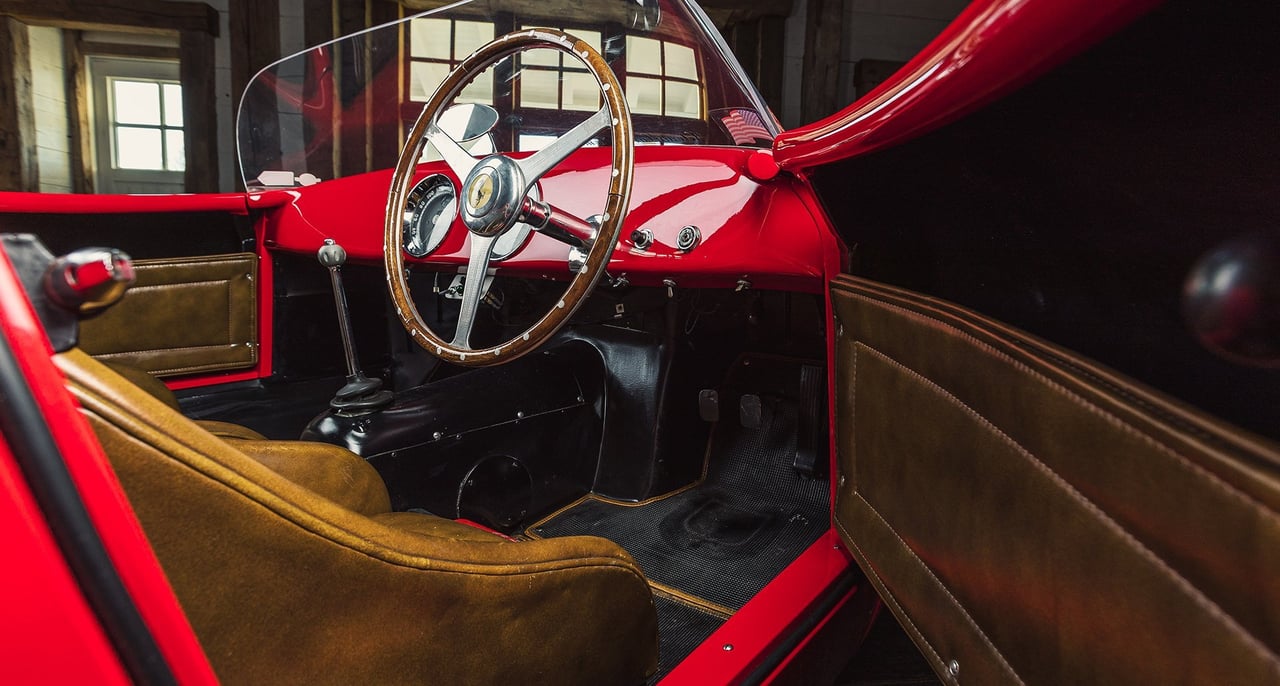 Suffice to say, however, that the relatives of all those people who failed to appreciate it during the 1950s and '60s might curse their ancestors when they discover just how much a unique Ferrari 340 America is worth these days. It really is a lot...