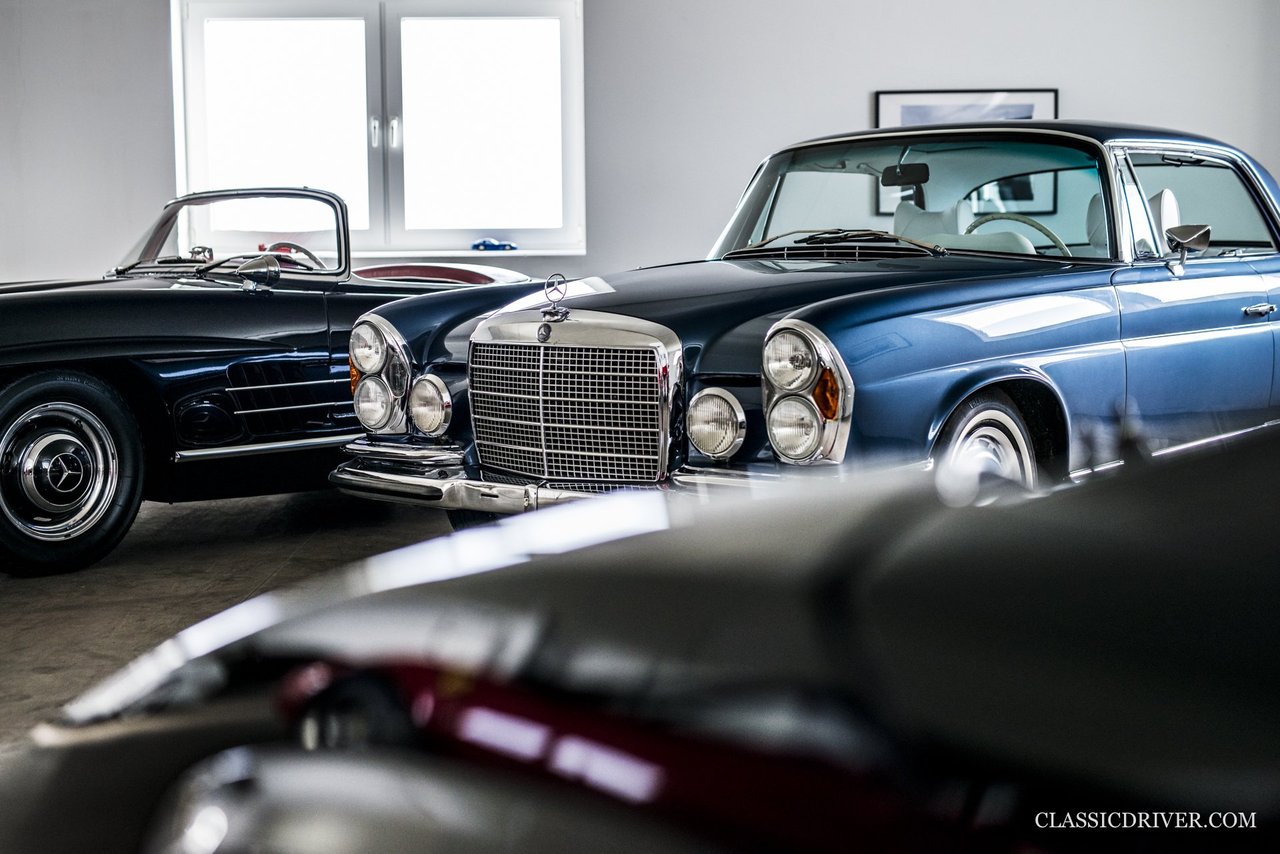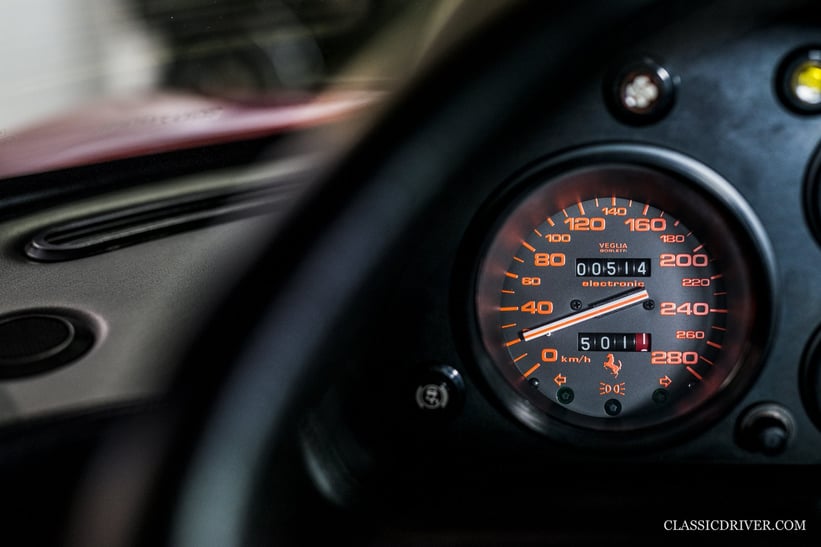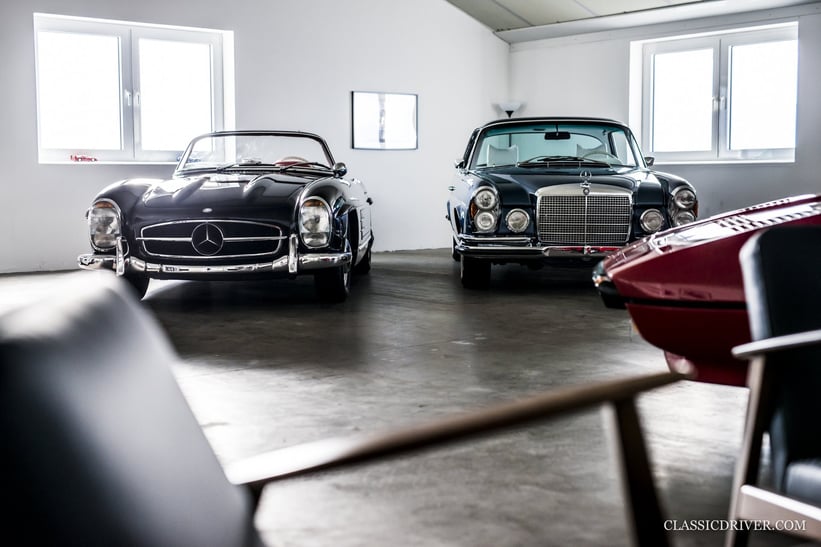 What are you earliest automotive memories?
When I was very young, my father worked for an engineering company and travelled a lot. One of my earliest memories is when he returned from England and brought home a 1:18-scale model of a Jaguar SS100 for me and a Mercedes-Benz SSKL for my older brother. Sadly, I played with my Jaguar so much that it fell apart.
How did your passion for cars snowball?
My real passion started when my father restored a 1938 Zündapp KS600. It was the combination of the history and the design that caught my attention and I fondly remember many rides on the back of that bike. I played with my toy cars for countless hours and then read as much as I could about cars in books and magazines. And when I grew older, I never missed an opportunity to drive whatever was available, be it a moped, tractor or a car. I used to clean the family cars and instead of moving the vacuum cleaner to the car I'd always drive the car to the vacuum cleaner. Growing up on a farm certainly helped and my brothers played their part – they used to rally a BMW 1502 around the house. And my uncle was a big influence as he always had special cars that I admired as a child.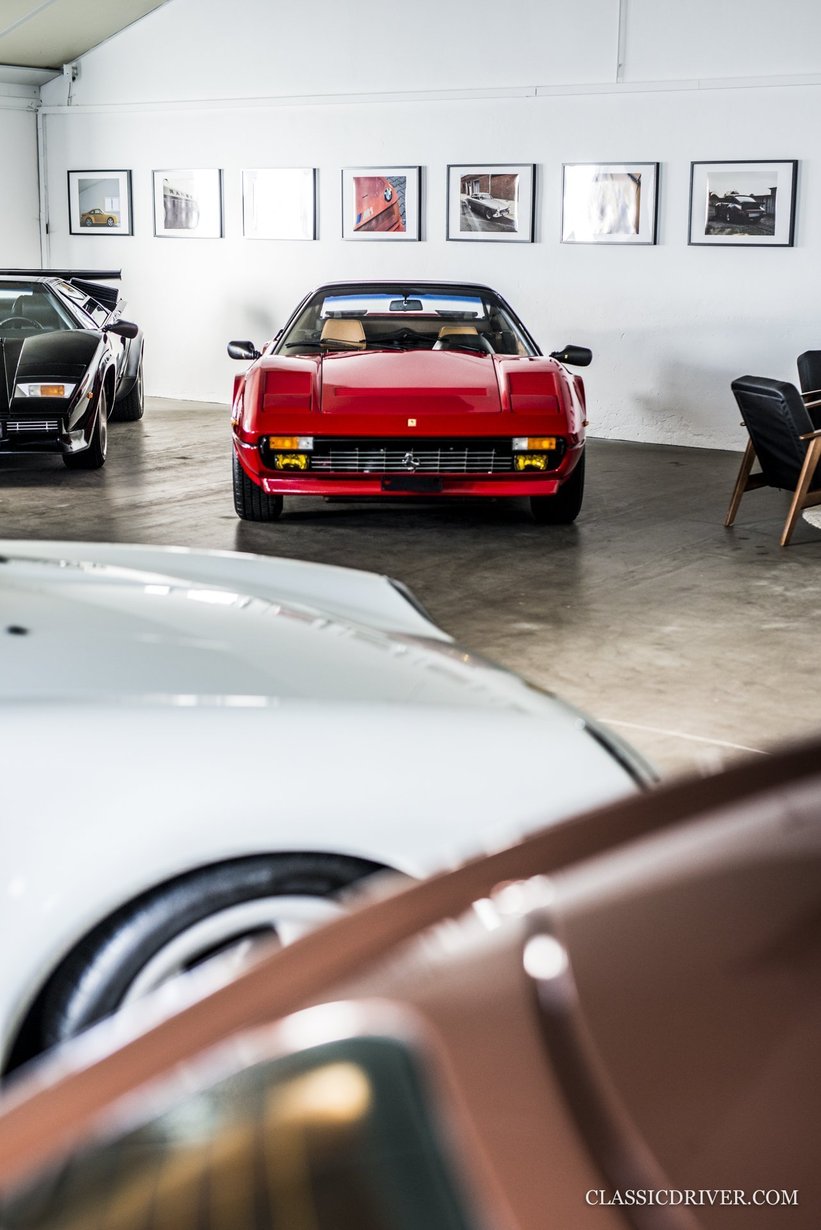 What was your first car?
My first car was a 1965 Volvo Amazon P121. Because I made the mistake of buying a bad car to begin with instead of spending more on a better one, I never really got to enjoy it. Crashing it into a fence the day I after I bought it didn't help either. I bought my second car a few days later, a bright red Alfa Romeo 33 Sportwagon. Although it wasn't a very good car, it was pretty, loud, quick and fun to drive. My next real classic car was a Ferrari 308 GTS, a dream that I bought after a few years in the industry and still enjoy very much.
How did you become involved professionally with cars?
Like many of us I dreamed of making a living from my passion for cars so in 2007, after studying law and business administration, I got a six-month internship at the Ford Germany headquarters in Cologne. I also did my diploma thesis on the car market. Ford wasn't hiring at the time and I wanted to work for a smaller company nearer my hometown anyway. While looking for my first job after my diploma I saw an anonymous advert for a junior business manager at a classic car dealership. It turned out to be Axel Schuette. I saw an alloy-bodied Mercedes-Benz 'Gullwing' and a red Lamborghini Miura SV at my first interview and from that point I was hooked.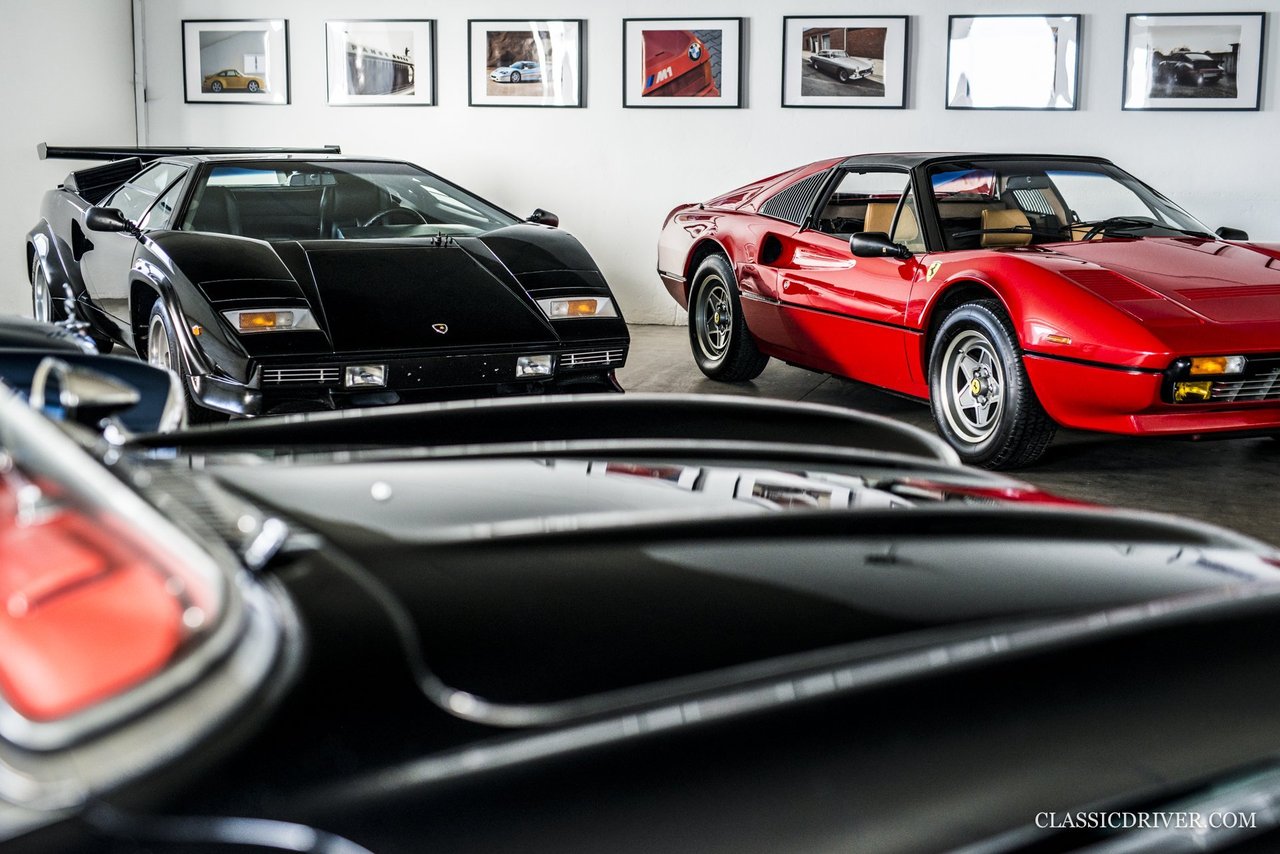 You spent some time working with one of the market's key influencers, Axel Schuette – what did you learn?
Axel is one of the best in the business and having the chance to work alongside him was an opportunity for which I'm very grateful. I was hired to work in the office, but that quickly extended to sales. It takes a while to know this special market and to understand its mechanisms, especially at the high end in which Axel works, but I worked hard and learned a lot. Right from the start I was surrounded by some of the best cars in the world and it was a real treat.
What prompted the decision to establish your own company?
After eight years with Axel I decided it was time for a change at the end of 2016. I thought about all the possible options and had a number of very tempting job offers, but all of them would have meant moving my family, which I didn't want to do. I was always open to the idea of working on my own as there are many entrepreneurs in my family I look up to. One night I went for a long evening walk to think about the future and passed by an estate agent. There I saw the advert for the building we're in now. Seeing it in real life gave me the final push to start on my own, which I've never regretted since.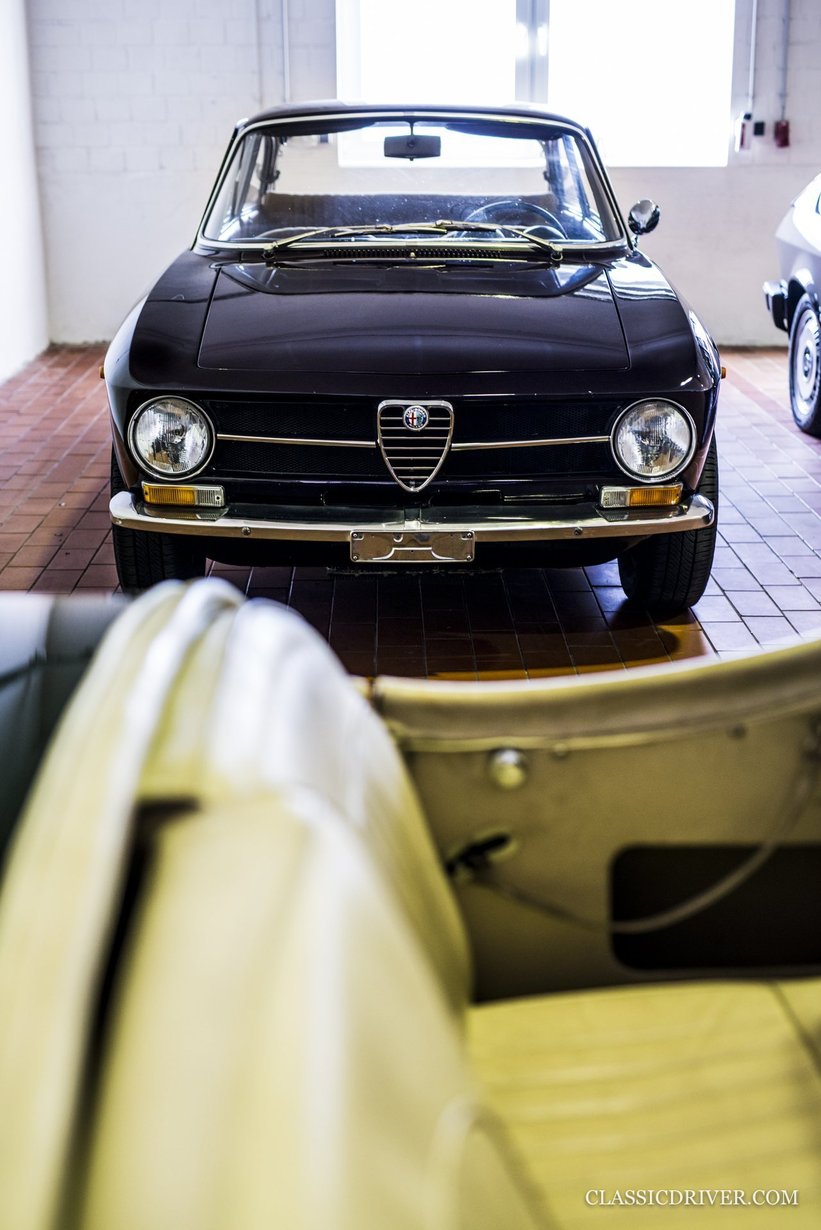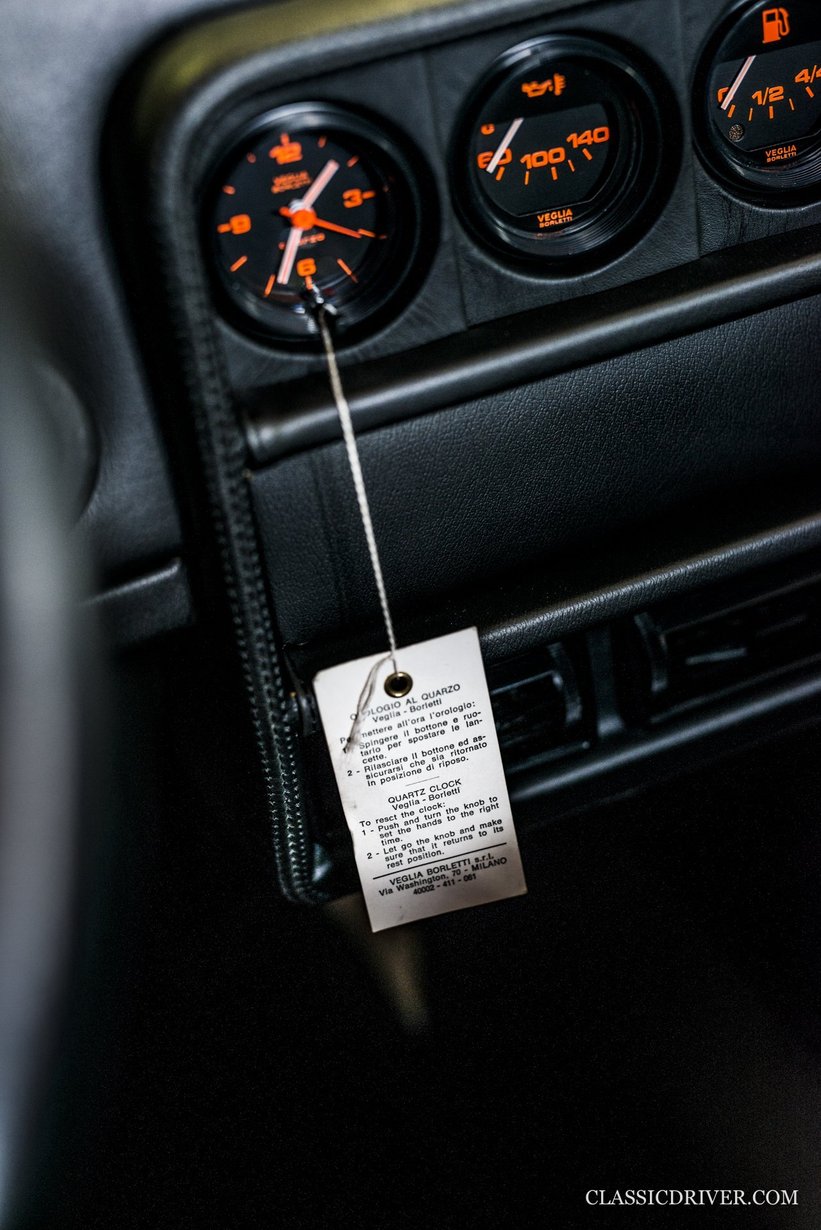 How would you summarise the philosophy of the business?
We're a small, specialised boutique for great cars. My philosophy is that I want to offer my clients a straightforward, fair and fun experience when it comes to buying and selling their classic cars. Times are changing and so are customers. I can offer them my extensive market insight, my network and my knowledge of cars, in addition to professional help with surrounding topics. Combined, this makes their lives much easier while buying or selling. We're passionate about our work, the cars and the service we deliver. And our size means we have the freedom to properly focus on clients and take the time each sale requires.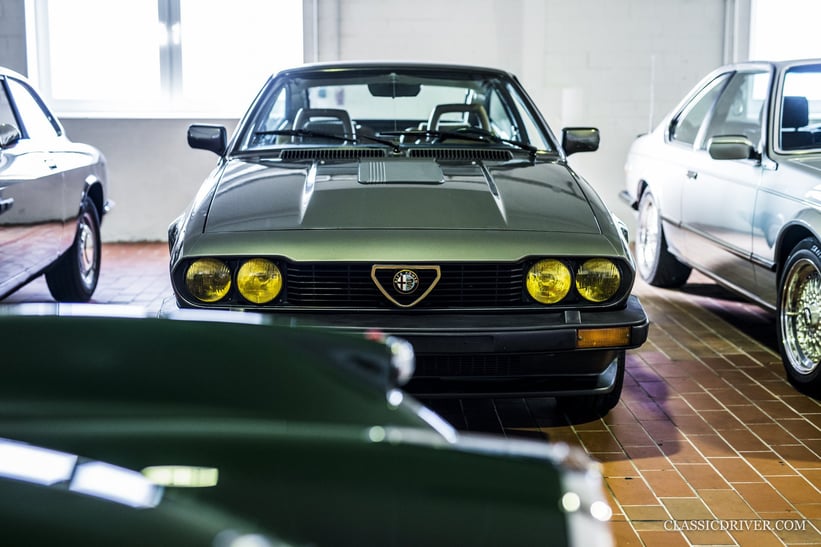 You have a wide variety of cars for sale, from pre-War Bentleys to future classics such as the Wiesmann and Porsche 993 Turbo – how do you select them?
We sell the cars our clients want us to sell, but only if they meet our quality criteria, align with our interests and have a realistic price tag. Our scope reflects my own taste in cars – my focus is on sports cars from the 1950s to the early 2000s built by the big European brands, although I also like pre-War cars and you'll often find a vintage Bentley with us.
These are the cars I know best and am constantly extending my knowledge of. Over the years my scope has broadened to include modern sports cars, such as the Porsche 959 and Carrera GT and the Mercedes-Benz SLR McLaren, and there's always a left-field choice that doesn't initially fit in. Take the brand-new VW XL1, for example, or the outstanding 1967 Ford Mustang Fastback restomod. Nearly all my clients collect more than one model and brand, and I can offer a one-stop service for most of the cars in which they're interested.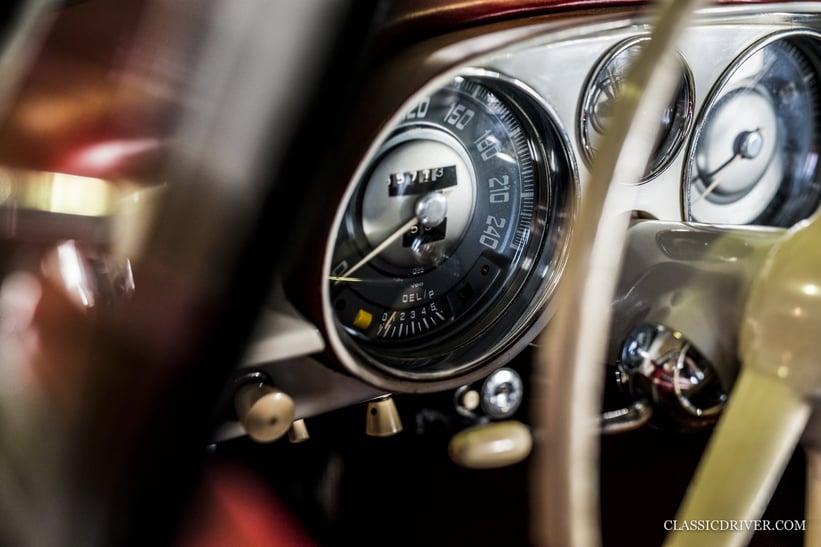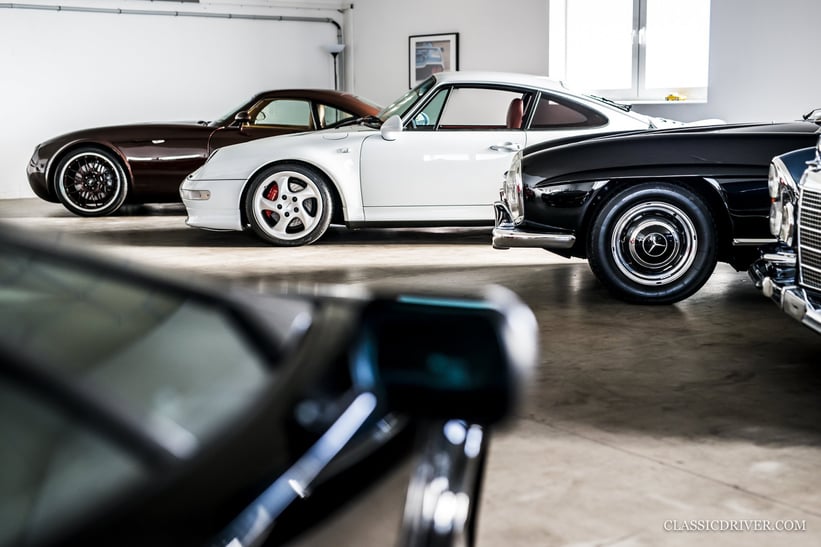 And how do you ensure the highest possible quality?
The way I select a car is a bit like using a balance sheet – after considering its strengths and weaknesses, it needs to be on the upper end of the scale. The criteria of course differ depending on the car you're looking at. A racing car will rarely have a fantastic competition history while remaining totally original and there are no one-owner London to Brighton cars anymore. If we offer a Porsche 911T, for example, it has to be a great original car or a great restoration. If we offer a unique design study, it's still interesting even a medium quality restoration. The selection we have reflects this and offers a nice variety of cars at the top end of the aforementioned balance sheet. And this is topped with unicorns such as the one-off vintage Bentley and Porsche 959S.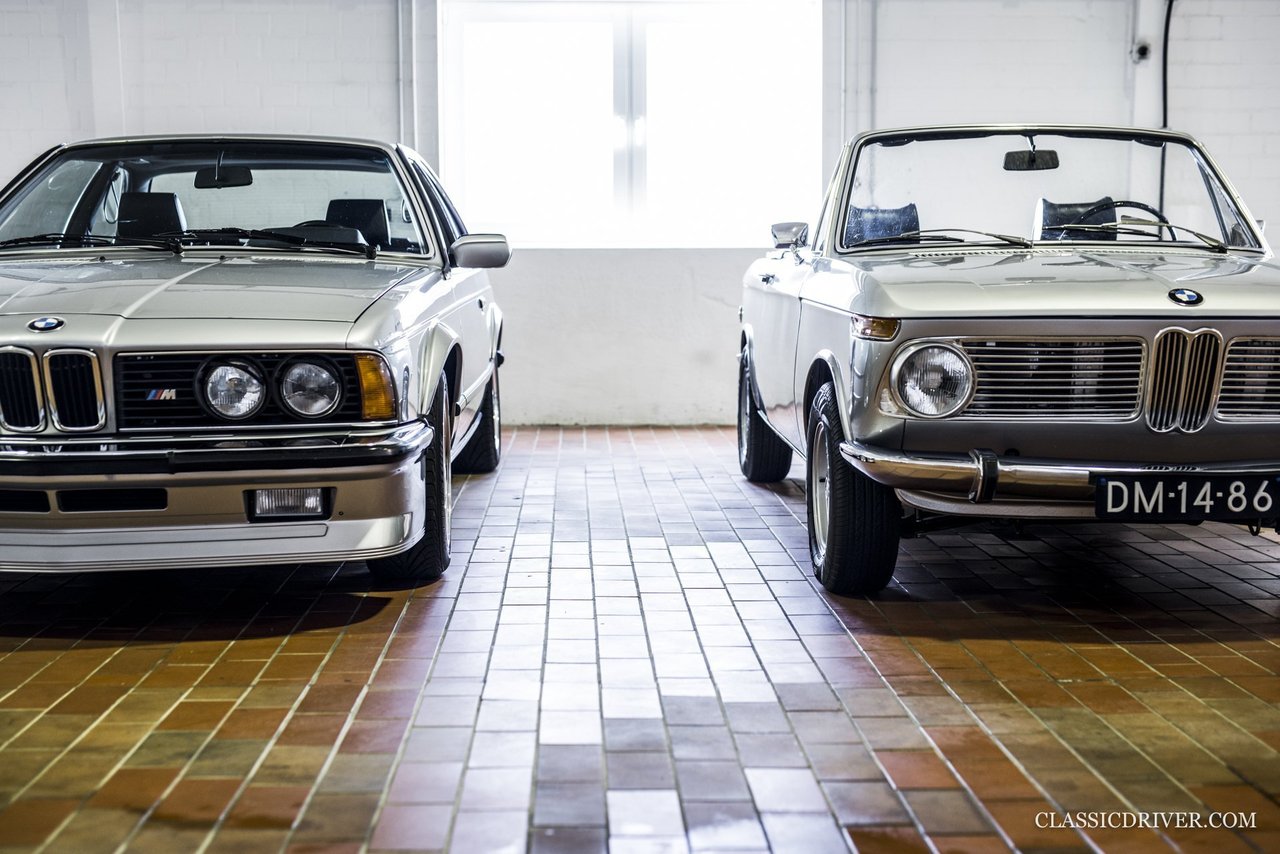 How would you summarise the state of the market and what trends do you anticipate in the future?
Growth slowly came to a halt around two years ago, which I think is a normal and healthy process. Things have settled down and whereas some cars remain very stable, others have gone up or down in value. One of the biggest challenges we face is that many owners still compare the values of their cars with those during the peak of the market in 2014 and 2015 and other unrealistically priced similar cars. They were not average values then, but many people quickly thought these landmark sales were the new norm.
I think there are a few trends emerging. Quality has become so important and the gap between cars that are outstanding and those that aren't will become greater. But cars will be seen less as investments and more as a hobby again, which will raise the appeal of good driver-quality cars and lead to real demand and therefore stable prices. People are becoming better educated and buyers will do their homework when inspecting cars and be more discerning. Younger cars will become more sought after and, with a few exceptions, older ones will go out of fashion, as nostalgia is one of the main factors while buying a car. But in the long run, the great pre- and post-War cars will develop very well, in addition to cars from the best historic racing series such as DTM and Group C.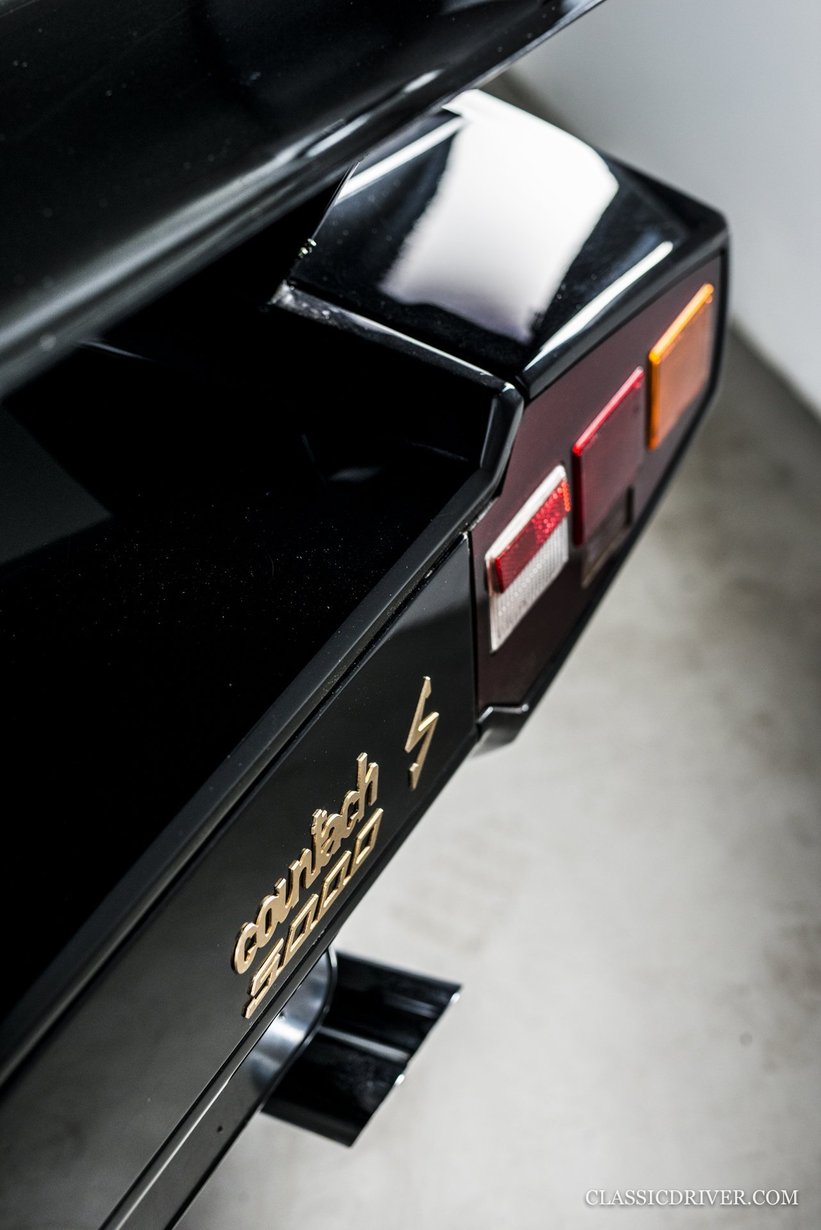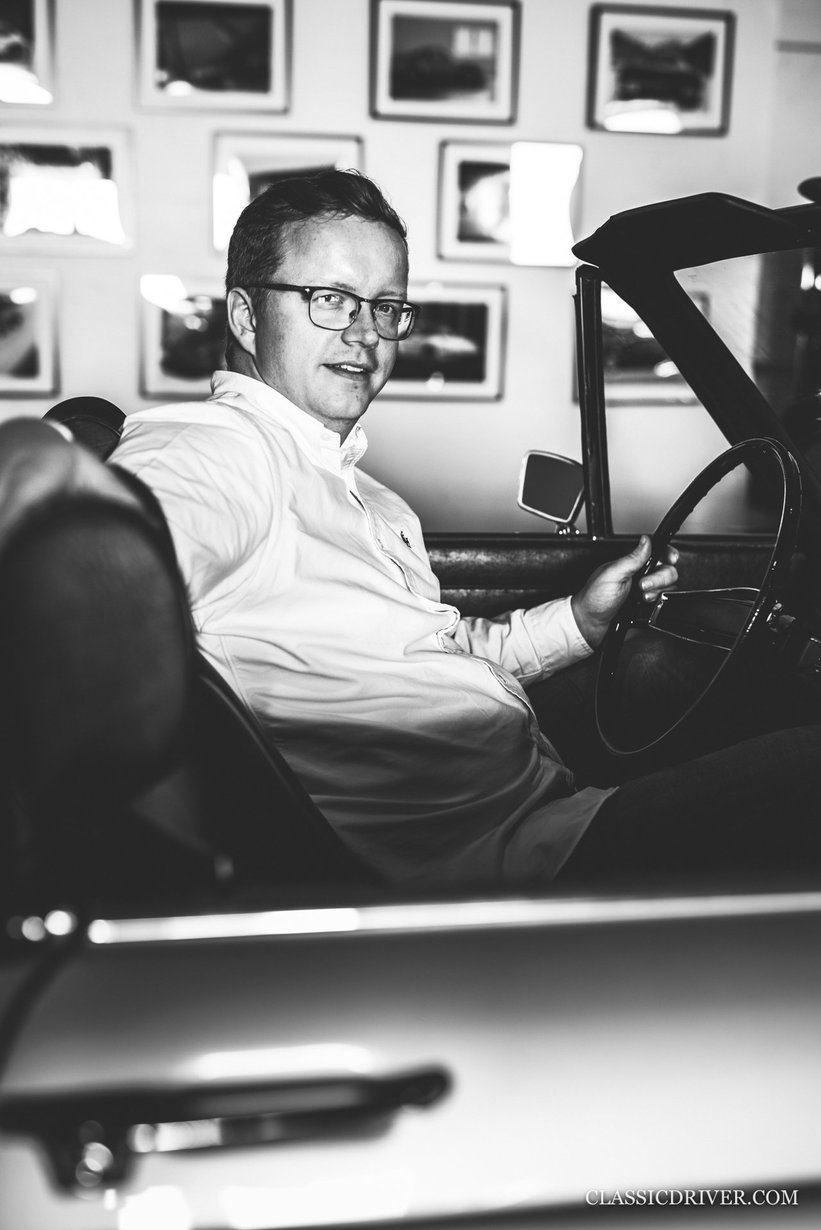 In your opinion, what do you think is the greatest classic car of them all?
For me, there is no single greatest car. There are so many contenders, but they are all different and shine in so many ways. My list would include the Mercedes-Benz 710 SS 'Caracciola', Ferrari 375 MM Speciale 'Ingrid Bergman', Maserati 450S, Bentley 3.5 'Embiricos, Porsche 917, Lamborghini Countach 'Periscopio', Aston Martin DB4 Vantage GT and McLaren F1. I could go on forever. I'm incredibly lucky to have sold and/or driven many of the cars on that list and I'm very grateful for that.
Photos: Rémi Dargegen for Classic Driver © 2020