The Kapari Natural Resort: Sleeping on Fire Mountain
A unique hotel, situated on the volcanic Greek island of Santorini, offers guests modern-day luxury mixed with the legendary old-world charm of the region. It is located in the village of Imerovigli, a picturesque settlement 380 metres above sea level.
Here lie the ruins of the Venetian castle Skaros – an observatory destroyed by an earthquake in 1817. Further disaster struck in 1956, with another 'quake that left much of Imerovigli as rubble. From this, though, came today's Kapari resort, when some of the remaining old buildings were rescued by Rena and Takis Adamidis, who transformed them into a quiet, agricultural estate.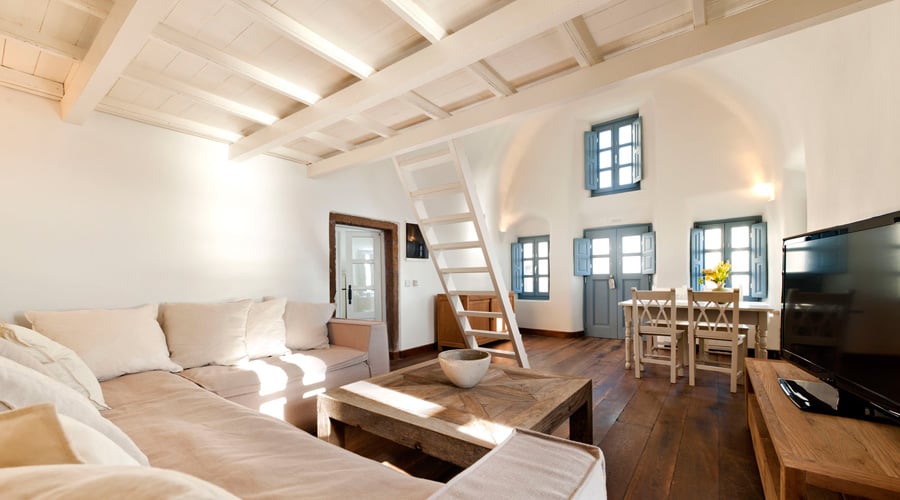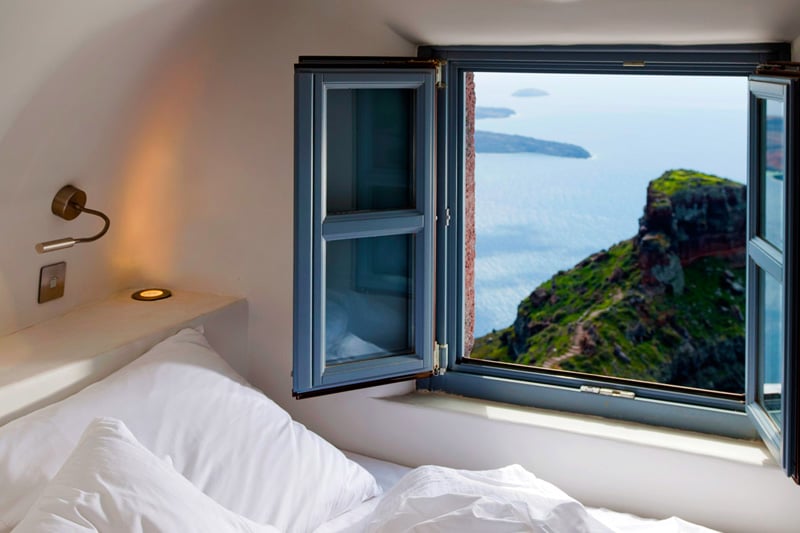 Their son, Philip Adamidis, took over family affairs in 2010 and developed the Kapari Resort as we now know it. Great attention was paid to giving guests stunning views of the Aegean, as well as the now-extinct volcano.

The rooms mix contemporary style with the simple, white walls and bright colours of the Greek Islands. For those fans of boutique hotels looking for a Greece beyond the world of Zorba, the Kapari Natural Resort has much to offer.


Photos: Kapari Natural Resort