Ready to Race in 2010: Aston Martin V8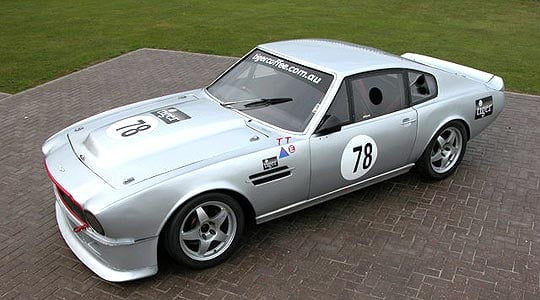 We've all done it; fancied ourselves head to toe in Nomex, striding purposefully around the paddock, the prospect of on-track glory just 10 laps away. It doesn't always work out quite like that, but starting with a proven, well-prepared racing car from an established team certainly helps. The rest is up to you.
Roger Bennington, of Stratton Motor Company, is offering a 'ready to race' Aston Martin V8 which has already proved itself to be highly competitive, with numerous successes to its credit.
It was built in the 1990s from a 1972-model, fuel-injected Aston Martin V8 and first campaigned successfully in 2000 by the Thurtles, père et fils.
Constantly modified and updated, it has competed in many Aston Martin Owners Club (AMOC) Championship races with a number of wins to its name. Roger Bennington also drove it, taking the highest-placed Aston Martin award in the AMOC Intermarque Championship.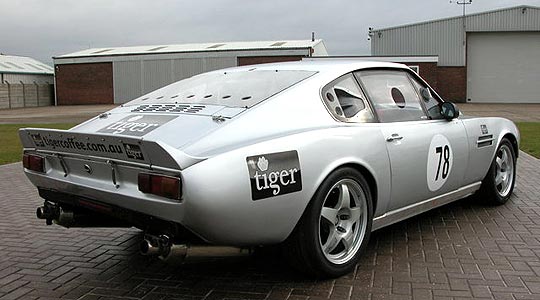 George Miller bought the car in 2004, repainting it in his company's corporate colour, silver. In Miller's hands it continued its winning ways in both AMOC and Heritage Grand Touring Car Challenge events, with Aston Martin factory driving guru Les Goble sharing the driving in long-distance events.
The car is an extremely well-engineered and sorted V8, capable of winning in the right hands. While being highly modified, it is eligible for the Aston Martin Championship, Heritage Grand Touring Car Challenge, Intermarque and numerous other series.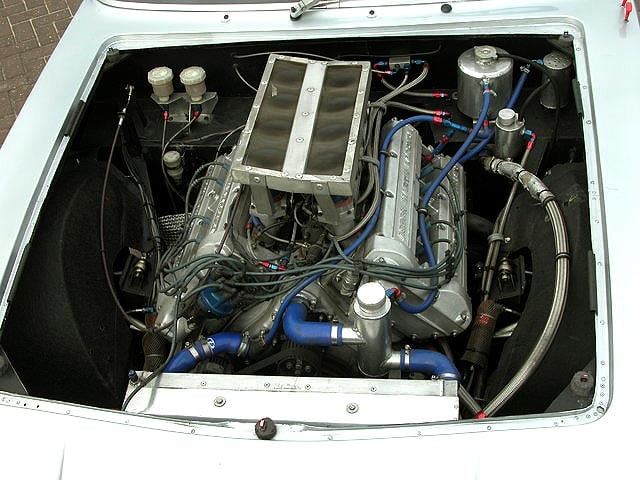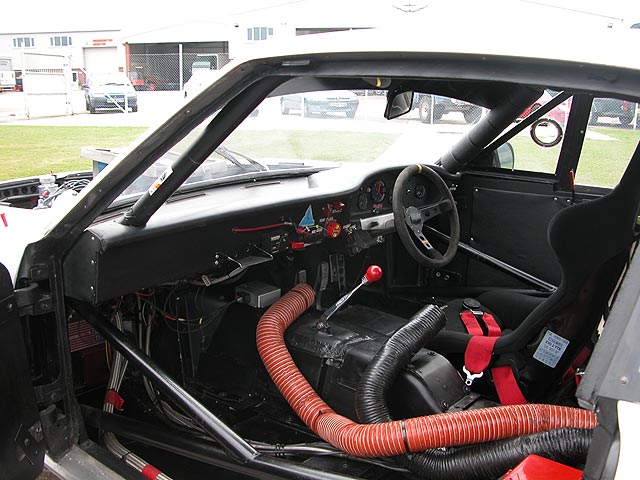 The dry-sumped V8 was completely overhauled in 2007, completing just 14 racing hours since then. Braking is courtesy of a six-pot Automotive Products (AP) system and AP floor-mounted pedal 'box.
The transmission is a 'bulletproof' Jerico four-speed gearbox, and the car has a completely uprated diff, strengthened half-shafts and rear constant-velocity joint driveshaft system. It is fitted with Penske dampers and a long-range alloy fuel tank.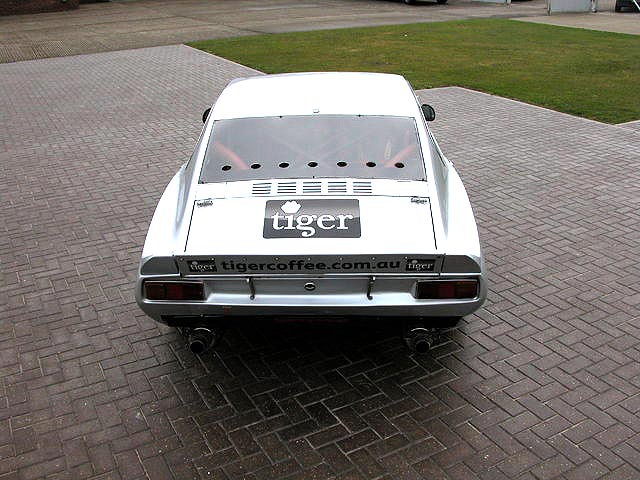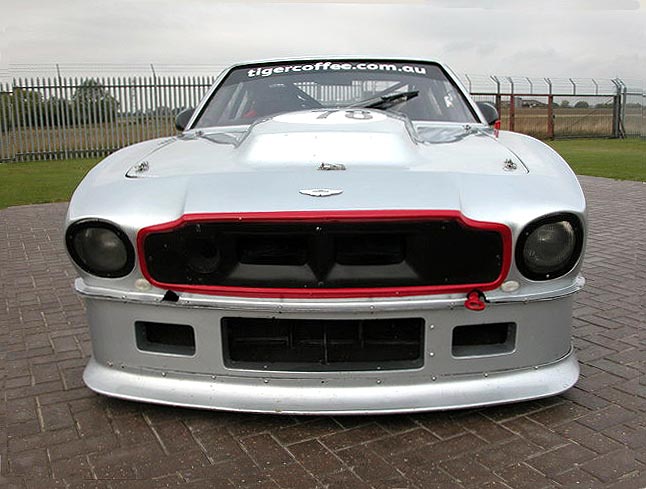 The silver V8 has been looked after exclusively by Heritage Racing Support for the last six years, with no expense spared. Prospective purchasers can discuss with Bennington a similar ongoing support programme for 2010.
Having purchased a new Aston Martin V8 Vantage GT4 racing car, the current owner is confident that the car's buyer will maintain its successful record.
Roger Bennington commented: "You know, this is such a good car – and truly ready to go, providing tremendous entertainment, with all the development work done. The Aston Martin badge on the bonnet says it all.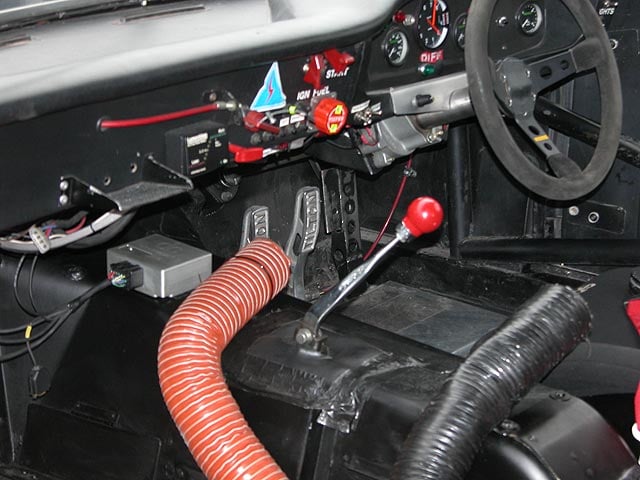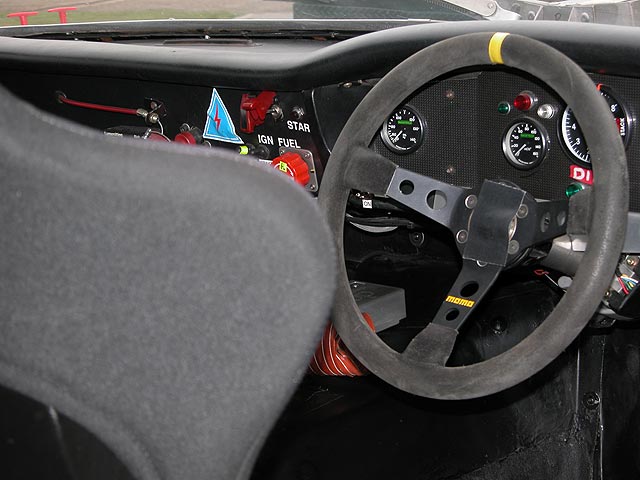 "The Aston club and Heritage Grand Touring Car Challenge races are competitive, yet friendly, events at all the UK's top circuits. We can take the car to each meeting while you just 'arrive and drive', enjoying our hospitality. Or do it the old way and hitch up the trailer. "Whatever, I can guarantee that you'll have fun."
Give Roger Bennington a call on +44 (0)7836 215560, or email [email protected], to find out more. You can also see further details of the car in the Classic Driver car database.
Please click HERE to see all Stratton Motor Company's cars for sale in the Classic Driver car database.


Text: Classic Driver
Photos: Stratton Motor Company
---
ClassicInside - The Classic Driver Newsletter
Free Subscription!