Motoring variety was the spice of Classic Days Schloss Dyck 2019
Germany's biggest open-air automotive event, Classic Days Schloss Dyck failed to disappoint this year with an enormous number of cars from all eras presented in the picturesque castle grounds and a broad spectrum of enjoyable activities for enthusiasts and anoraks alike. Błażej Żuławski reports...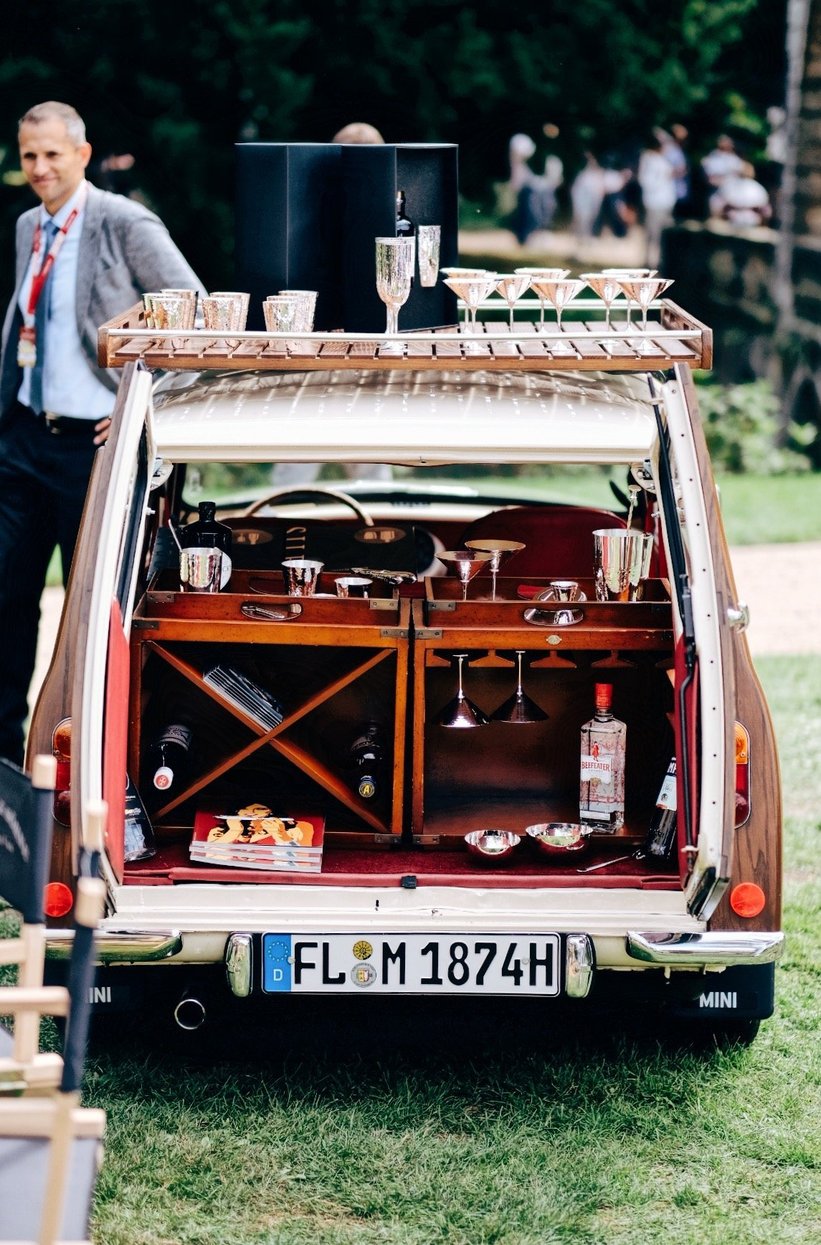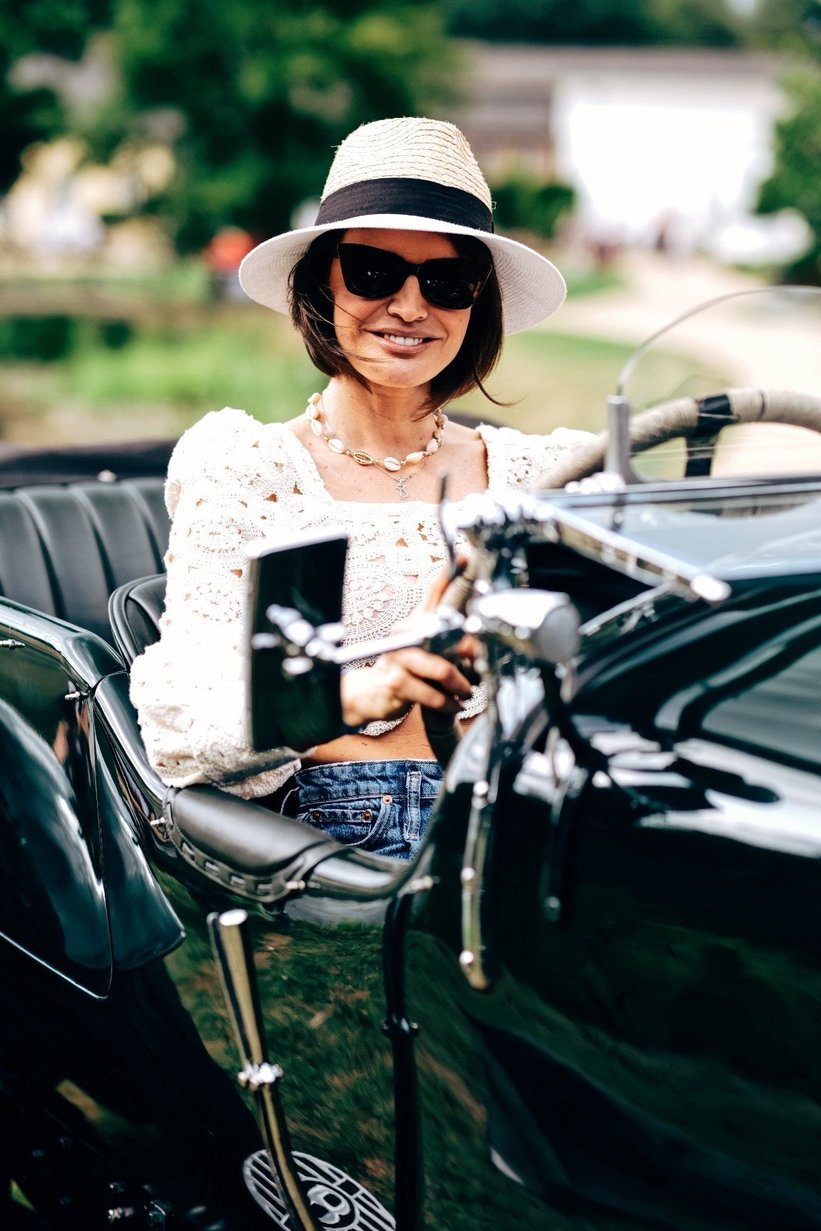 Following a record heatwave that recently rolled across Europe and sent the mercury soaring, temperatures in the 'Furnace of Germany', as this highly industrialised area of North-Rhine Westphalia is sometimes referred to, stabilised at an acceptable 24–25 degrees last weekend for the annual Classic Days Schloss Dyck.
At precisely nine o'clock in the morning on Saturday, crowds began pouring through the gates of the 18th Century castle, a romantic rococo residence that served as the seat of the Metternich family. Some people were on foot while others had driven from nearby Dusseldorf to display their cars for the weekend. Some of the latter were even given the beans on an improvised test track that traced the property's grounds and encompassed a small nearby village.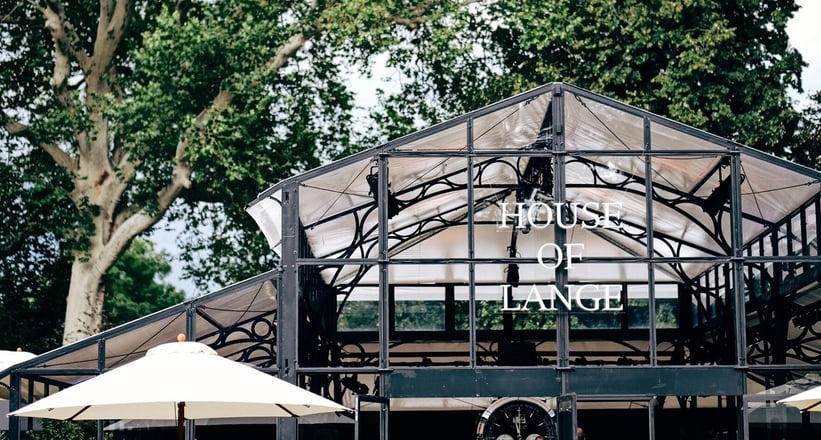 Before we delve into the cars, however, let's take a moment to focus on another masterpiece of design, engineering and craftsmanship – the mechanical watch. We're at Schloss Dyck courtesy of title sponsor A. Lange & Söhne, which is celebrating both its 25th anniversary and the intrinsic link it shares with the automotive world with an exciting new timepiece.
It's called the Lange 1 Daymatic '25th Anniversary', a self-winding facsimile of the famous Lange 1, which helped to revive the Saxon manufacturer a quarter of a century ago. Featuring a retrograde day-of-the-week display, a white-gold case, and an elegant silver dial with blue accents, the 25-piece tribute costs 44,200 euros apiece. The Daymatic was based on the realisation that with an automatic timepiece rather than a manually-wound one, the day and date information is more relevant than the power reserve. This new limited edition is a masterpiece in its own right and a rare one at that.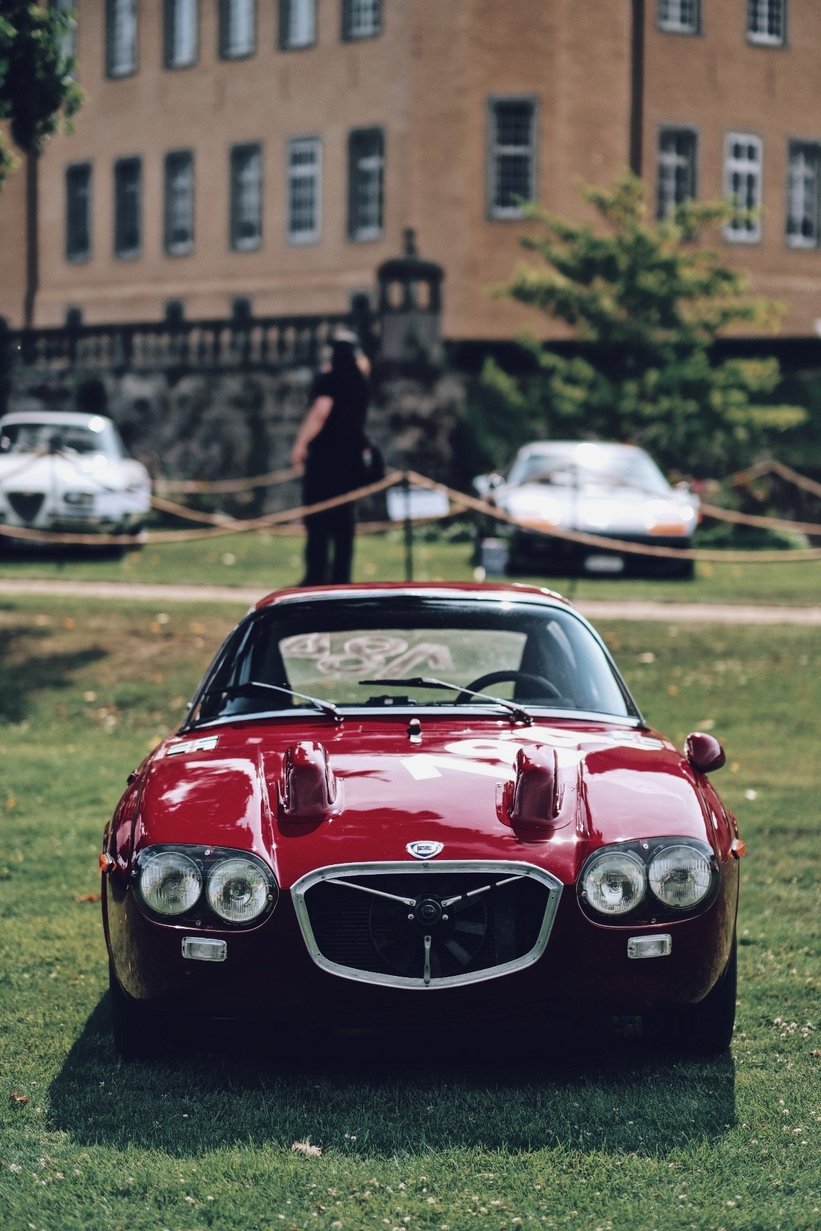 Timeless design, mechanical perfection and master craftsmanship are the key values that many horological and car enthusiasts devote themselves to, many of whom we have the pleasure of meeting at such events as Classic Days Schloss Dyck. One of those self-confessed obsessives is A. Lange & Söhne's CEO Wilhelm Schmid, who kicked off proceedings at Schloss Dyck with a brief presentation on Friday evening, while casually leaning against his stunning grey Frazer-Nash Le Mans Coupé.
No wonder his history-steeped company chose Classic Days as one of the handful of automotive events it supports. The weekend was an ode to mechanical mastery and design innovation, in both pedestrian and competition cars alike. It also happened to reveal a more laid-back side to the classic car world. Even those with the gentlest of interests in cars would have enjoyed the circus-like displays from the group of steampunk clowns, for example.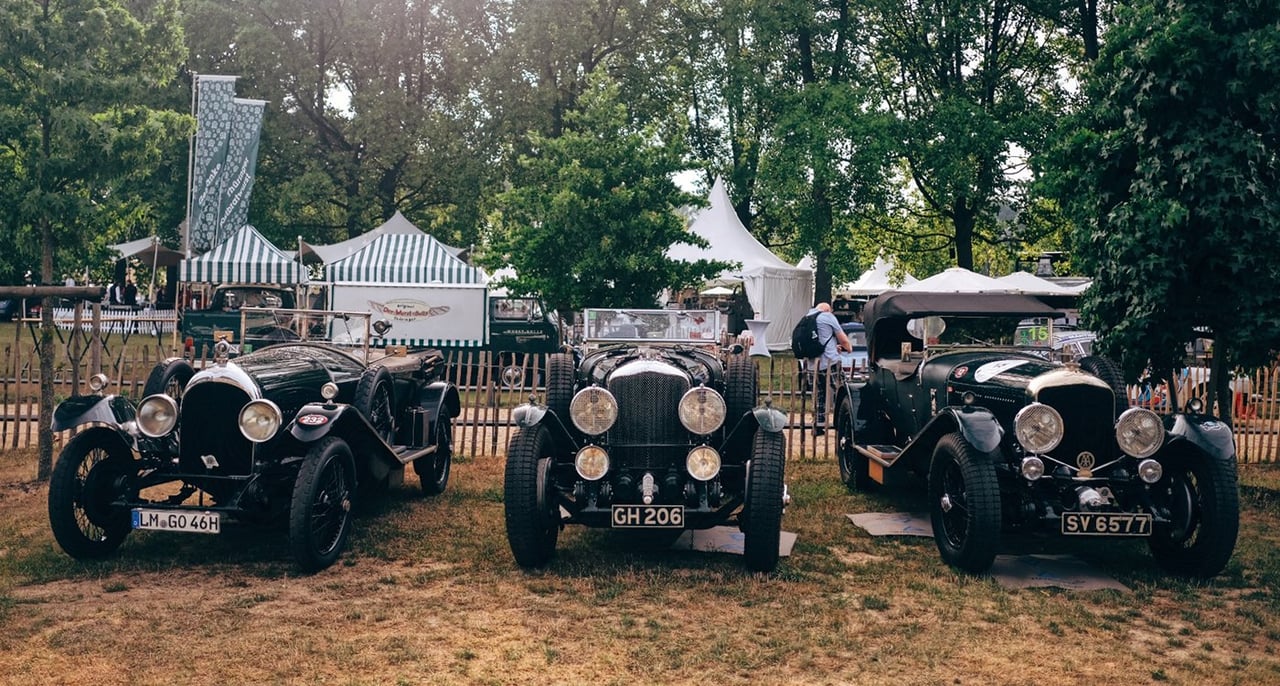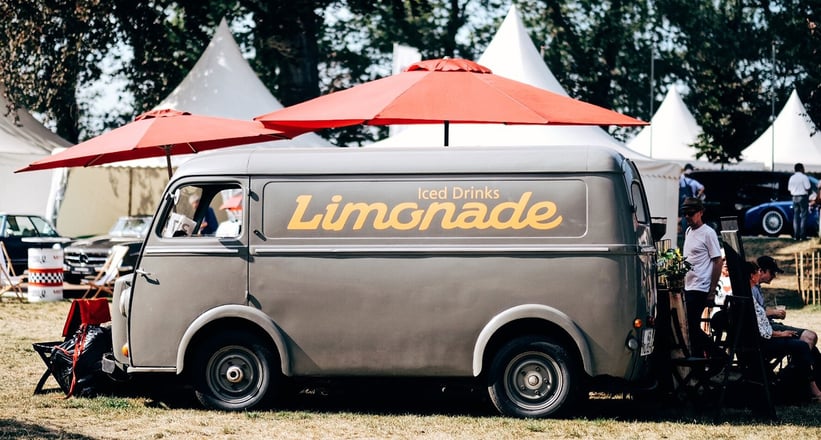 There was a wonderfully egalitarian atmosphere as the champagne-and-caviar connoisseurs mixed it with the beer and burger (or rather wurst) crowd. And with the 'Masterpieces' Concours d'Elegance included as an integral part of the event for the first time this year, it took me but a few minutes to travel between these two distinct worlds. For example, one moment I was admiring the fabulous one-off Lancia Zagato Sport Prototipo, complete with its original 1964 Targa Florio scrutineering seal, while the next I was watching Arturo Merzario tear around in his 1975 championship-winning Alfa Romeo Tipo 33 TT 12 on an improvised racetrack.
In terms of highlights, the Vittorio Jano-designed, ultra-streamlined 1937 Alfa Romeo 6C 2300 Aerodinamica Spider was a real treat. The first mid-engined car in the world and boasting a ground-breaking central driving position (some 50 years before the McLaren F1), the Alfa boasts a drag coefficient of 0.23. It was lost during the War and only discovered years later in a Croatian barn.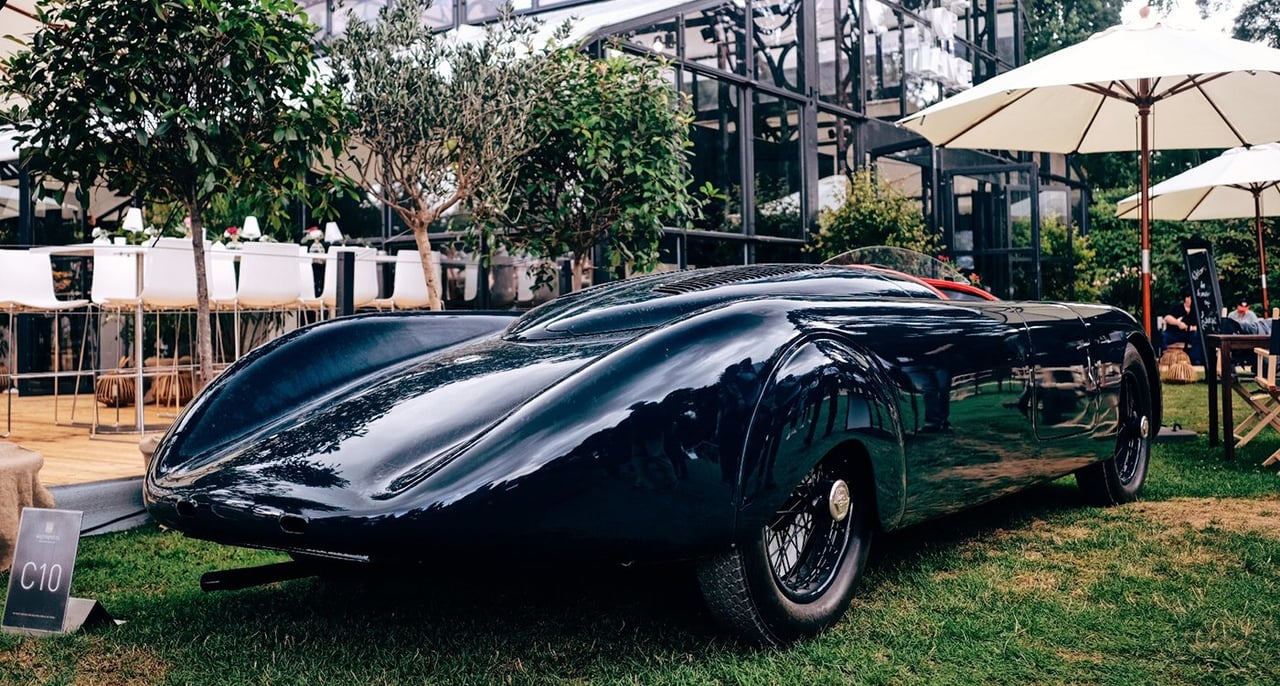 Over 15 pre-War Bentleys descended on the picturesque German castle to mark the illustrious British manufacturer's centenary, though arguably more awe-inspiring was the Bugatti Royale prototype fitted with a version of the marque's aero engine developed in partnership with Diatto. The huge black elephant of a car, not dissimilar to the famous 'Chitty' creations of Count Zborowski, was flanked by an immaculate Bugatti Type 35 with its own period transporter truck – talk about ferrying a car around in style!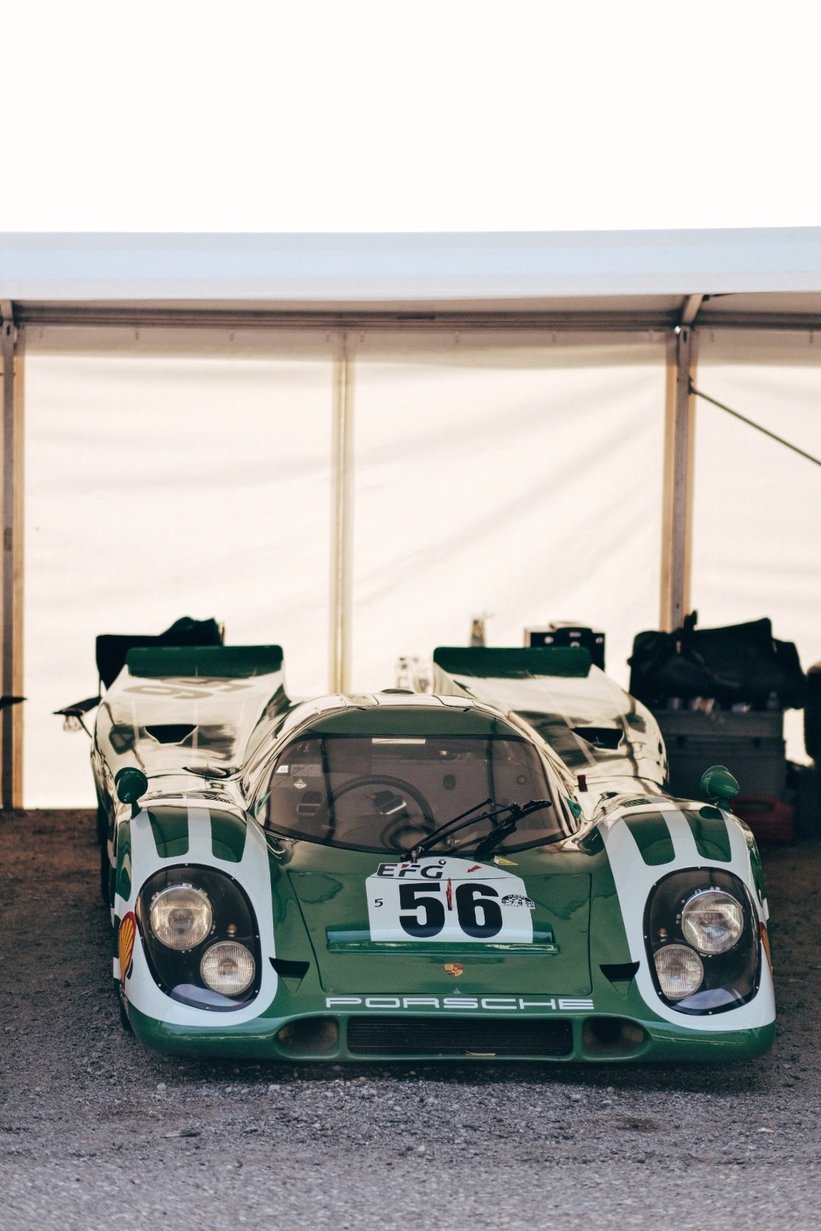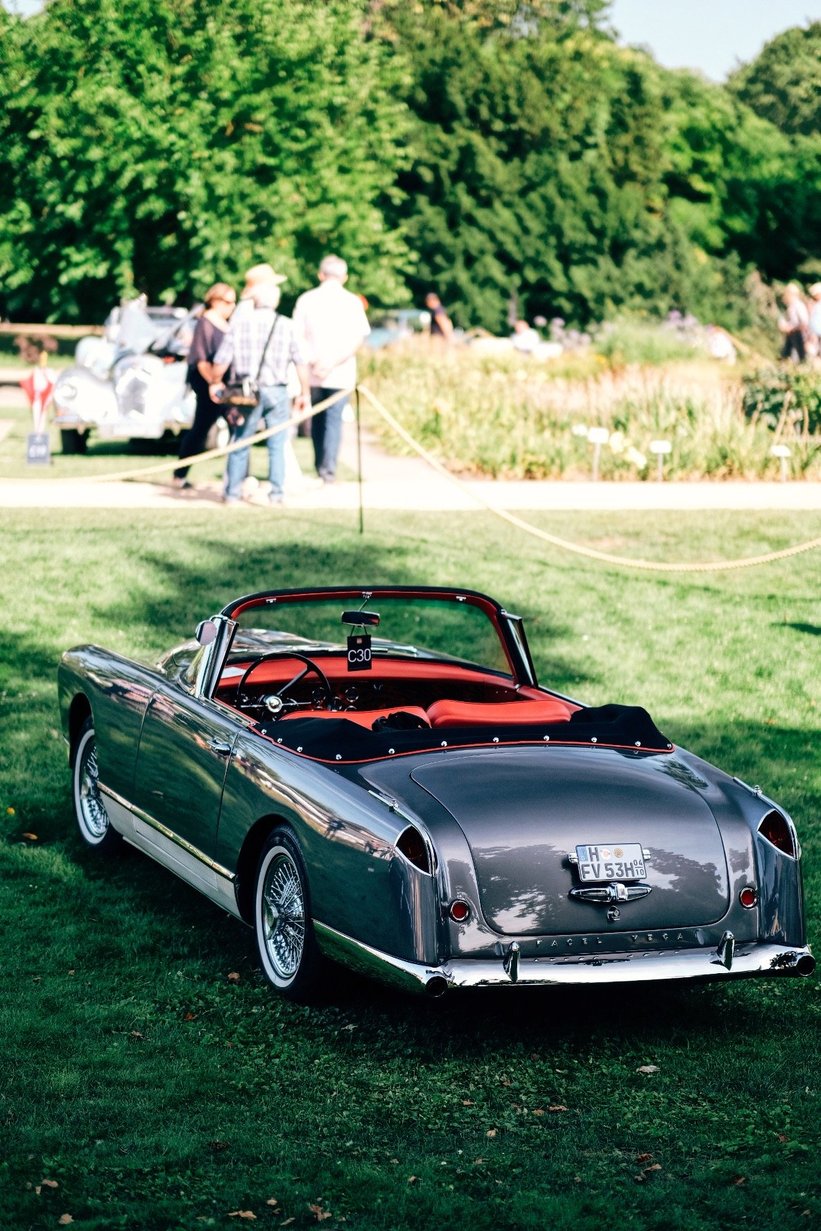 For those not so interested in pre-War motoring, there was still much to see. A raft of aggressive DTM cars was displayed at Mercedes-Benz's tent and Porsche managed to assemble a small number of 917s in this, the Le Mans-winning prototype's 50th year. It was in this area of the paddock where you could find the stand of '72Stagpower', a new historic motorsport initiative channelling the spirit of the legendary Jägermeister Racing team. Its success is virtually guaranteed given its owner is Eckhard Schimpf, the Jägermeister Racing's original driver and team principal.
If the noise and high-octane action of the paddock was a touch too intense for your liking, then the display of evocative period transporters, cute caravans and what the Americans like to call 'recreational vehicles' was the perfect antidote. The aesthetics ranged from streamlined and highly polished silver Airstreams to the sculpted brown velour interior of a huge GMC camper and subtle pastel-green exterior of a Fiat Multipla Taxi Cità di Roma.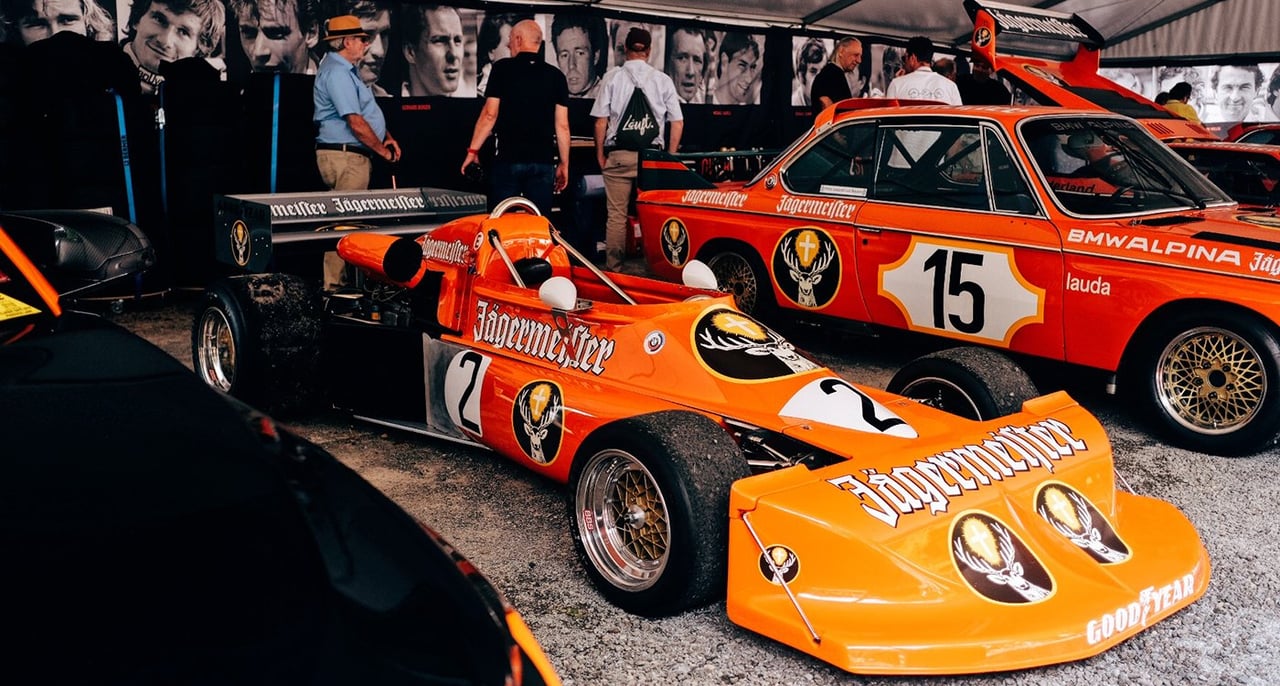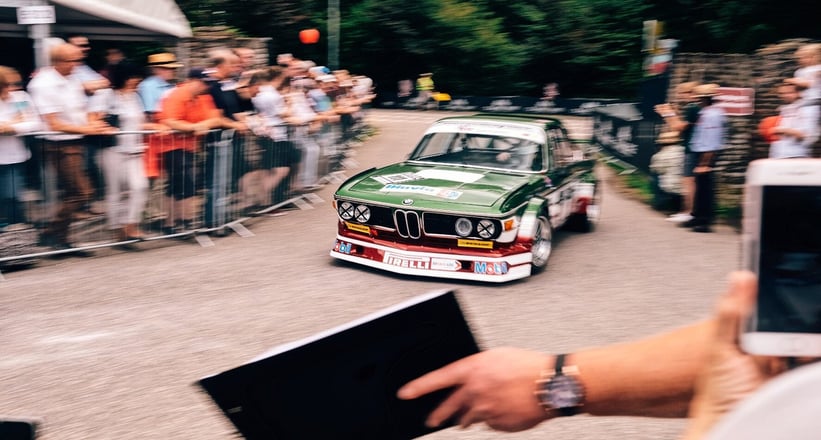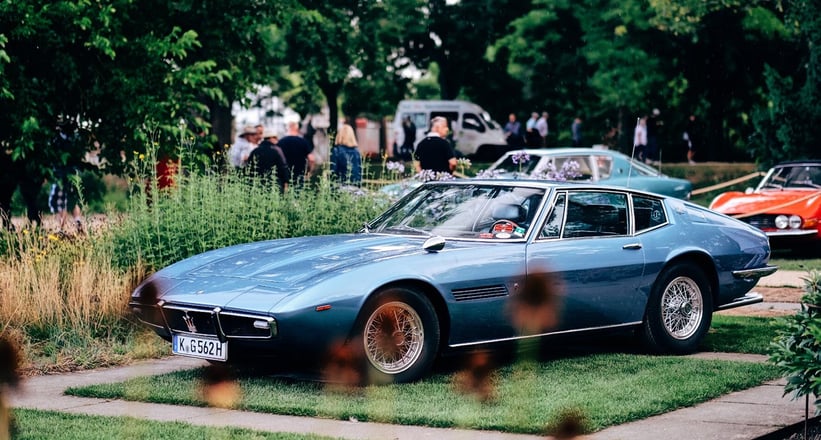 What I personally liked the most about Classic Days weren't the especially elegant cars, such as the green Maserati Khamsin that's used almost as a daily driver, the ex-Tim Birkin 1928 Bentley 4 ½ Litre that won 'Best of Show' at the Masterpieces Concours or the drop-top Facel-Vega FV2B, a car that was originally marketed to be 'as fast as a Ferrari and as elegant as a Rolls-Royce'.
Nope, it was the fact that this particular event has it all, but unlike other such affairs as the Goodwood Festival of Speed and Le Mans Classic, is of a manageable size. You really feel as though you can properly appreciate everything Classic Days has to offer during the course of a single day.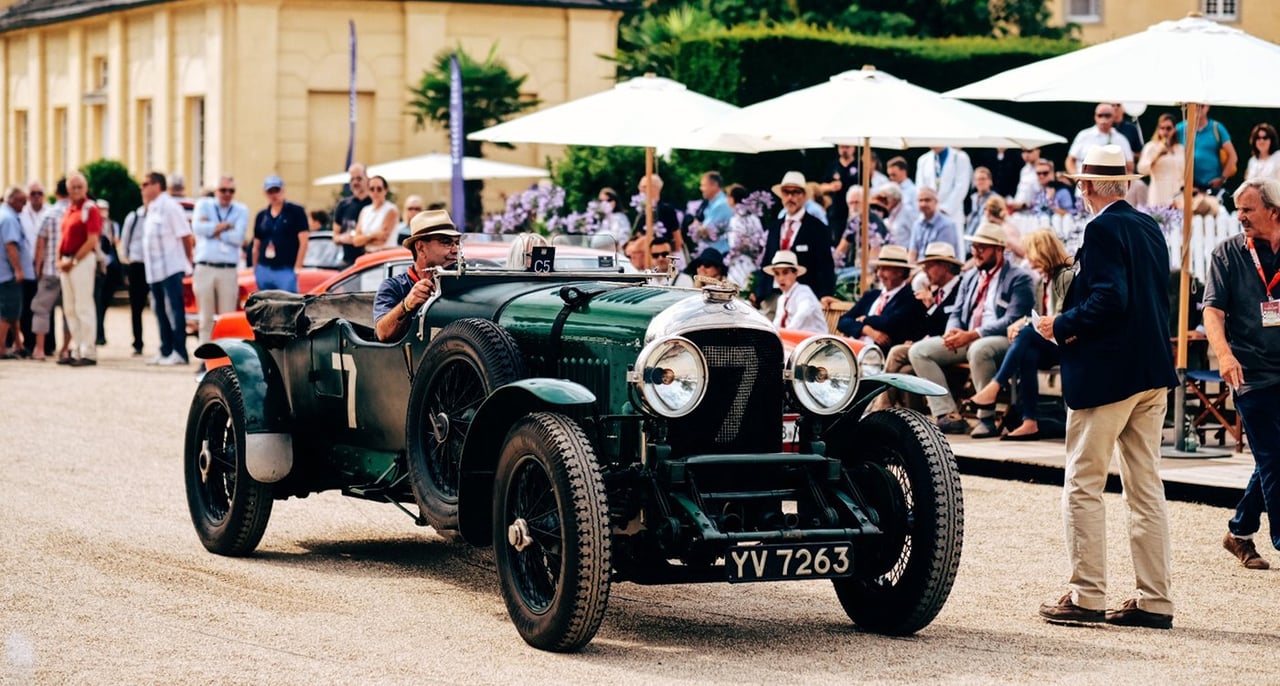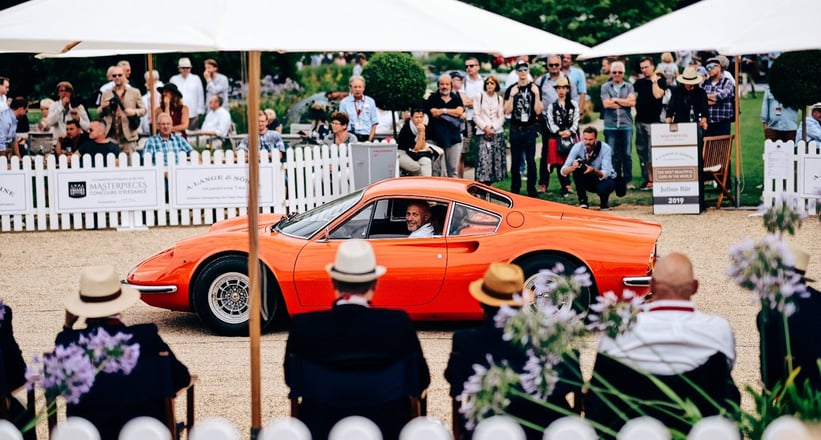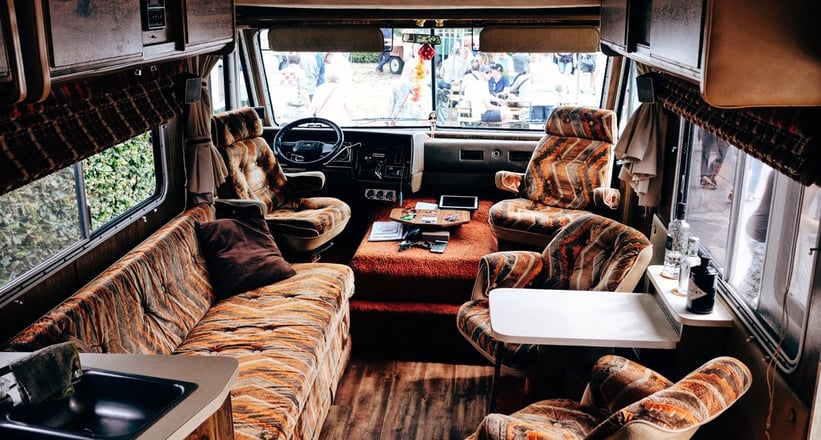 Combine that with a particularly pleasant picnic atmosphere, period-correct music to match the cars on display, and food-themed geographically to certain cars, and you've got a classic car meeting that's structured enough to be thoroughly interesting yet relaxed enough to be unpretentious. With that in mind, we'd certainly recommend marking next year's Classic Days Schloss Dyck in your 2020 calendars.
Photos: Blażej Żulawski for Classic Driver © 2019