Finally, a helmet that matches your Berluti shoes
Isle of Man helmet manufacturer Veldt has launched a tailormade motorcycle helmet as a small series for the legendary shoe and leather brand Berluti.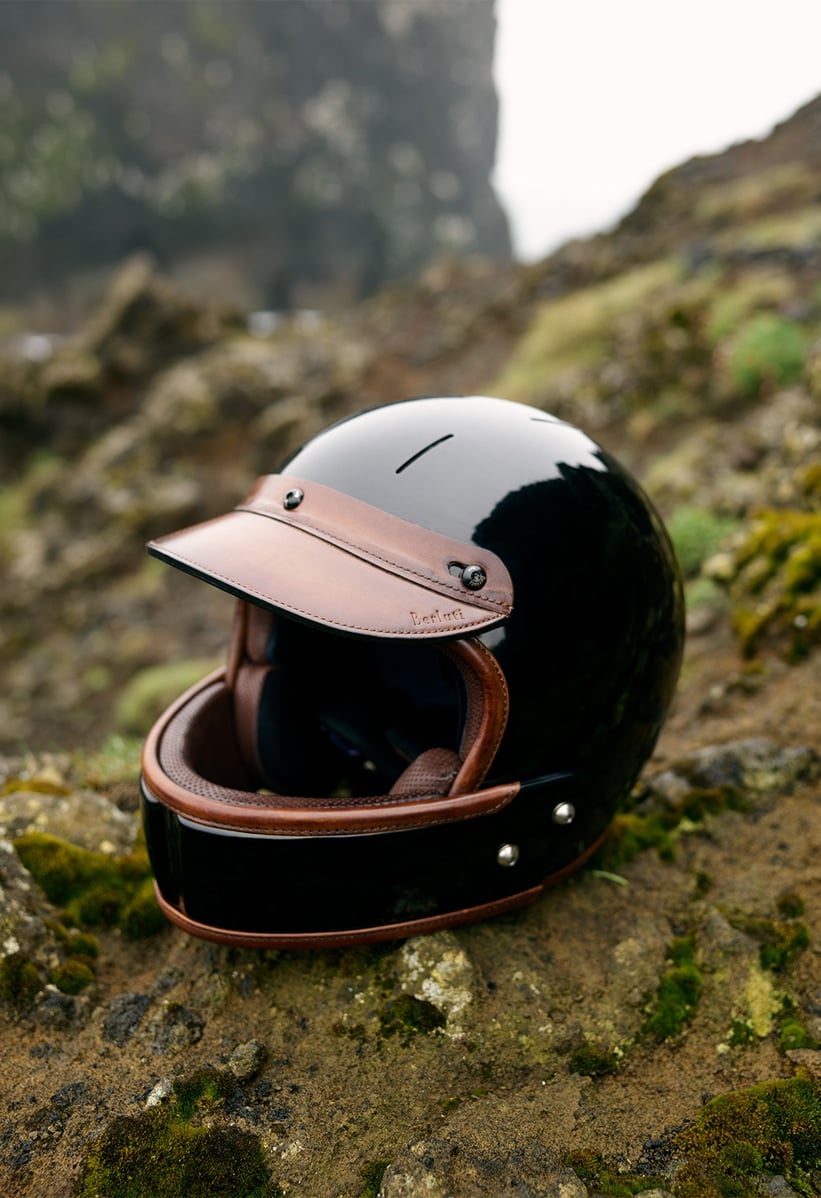 Berluti, the shoe manufacturer founded by Alessandro Berluti in Paris in 1895, is considered one of the first ateliers worldwide to sell custom-made men's footwear. Over the years, gentlemen such as the Duke of Windsor, Yul Brynner, Robert De Niro, and Jean Cocteau have been among its high-calibre clientele. Swiss writer Christian Kracht even reported that Berluti wearers were meeting in Paris once a year to polish their shoes with vintage Krug Champagne. Since 1993, Berluti has belonged to the luxury goods group LVMH, and as such, the brand has grown to also produce men's clothing and leather goods. Now, the small Isle of Man-based company Veldt has developed an elegant motorcycle helmet for Berluti that combines black-painted carbon fibre with patinated Venezia leather. There's no more stylish way to protect yourself this autumn — from wind, weather, or the next vintage Champagne shower.