The revered Australian industrial designer Marc Newson learned the lessons of form and materials long before he studied jewellery and silversmithing at the Sydney College of Art. As a child, he'd stare in awe as his uncle restored myriad classic cars in their garage, and by his teens he was building his own soapbox racers. Over the years he fostered an enviable knowledge of the classic Italian post-War sports cars, known for their sleek and sultry bodies. From the beginning of his design career, this fascination with the automobile has unsurprisingly purveyed his work, be it furniture, interiors, aircraft or industrial objects.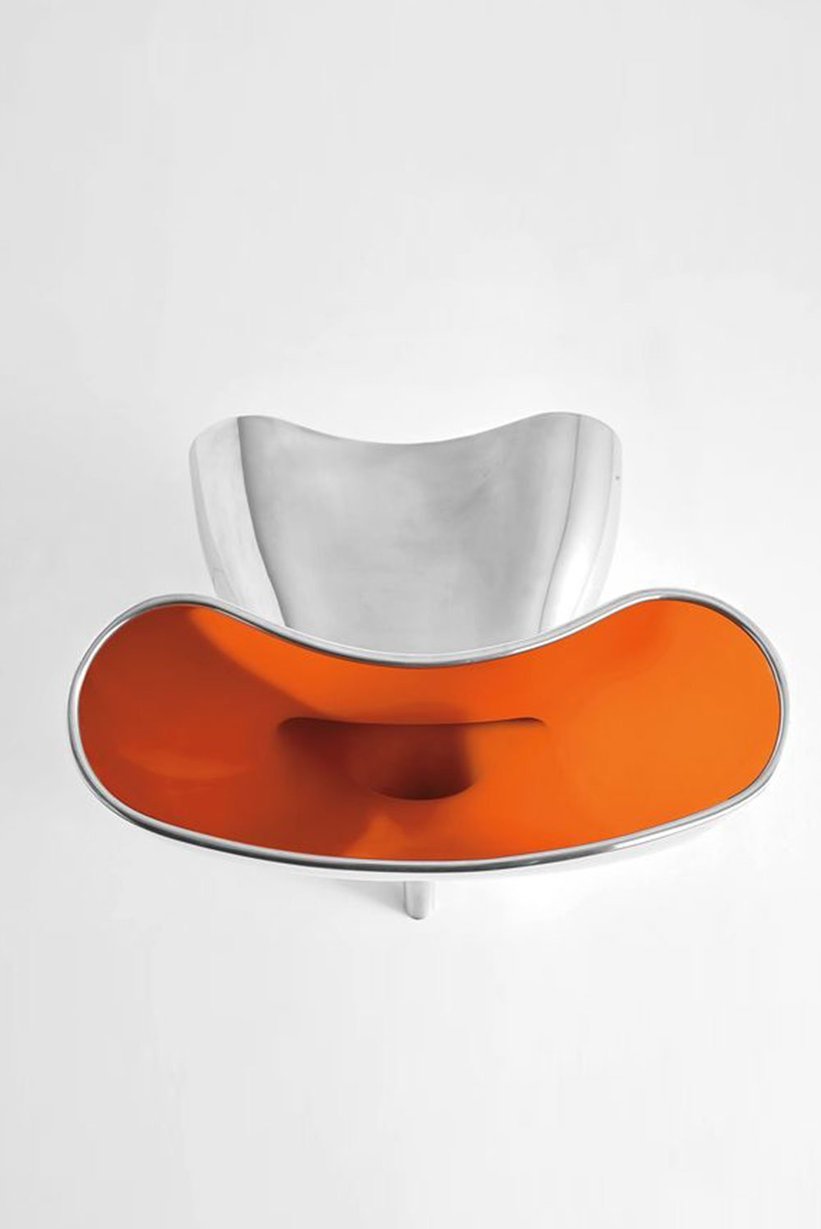 There is no piece in which this is quite so evident than the Orgone chair from 1993, whose fluid and organic hourglass shape brings the streamlined aluminium bodies expertly hand-beaten by ingegneri of the Italian coachbuilders in the post-War period to mind. Newson spent years working towards the Orgone chair, experimenting and developing techniques with aluminium, a challenging material with which he had previously struggled on a large scale. Appropriately, it was during a visit to the British Aston Martin restoration company Body Lines while on the hunt for a DB4 that Newson met the aluminium fabricators skilled enough to help turn his vision into a reality. Working with them, he was able to beat and bend sheets of aluminium into the spectacular sculptural form you can see here. Suffice to say, the Orgone chair was the chair Newson had always dreamed of creating.
In addition to a prototype and two artist's proofs, Newson produced just six Orgone chairs, of which this is the third. The stunning piece will be sold by Phillips at its Design auction in London on 19 June, where it's estimated to sell for £200,000–300,000. This short video of Phillips' European Head of Design Domenico Raimondo presenting some of the sale's other highlights is well worth a watch.
Photos: Phillips