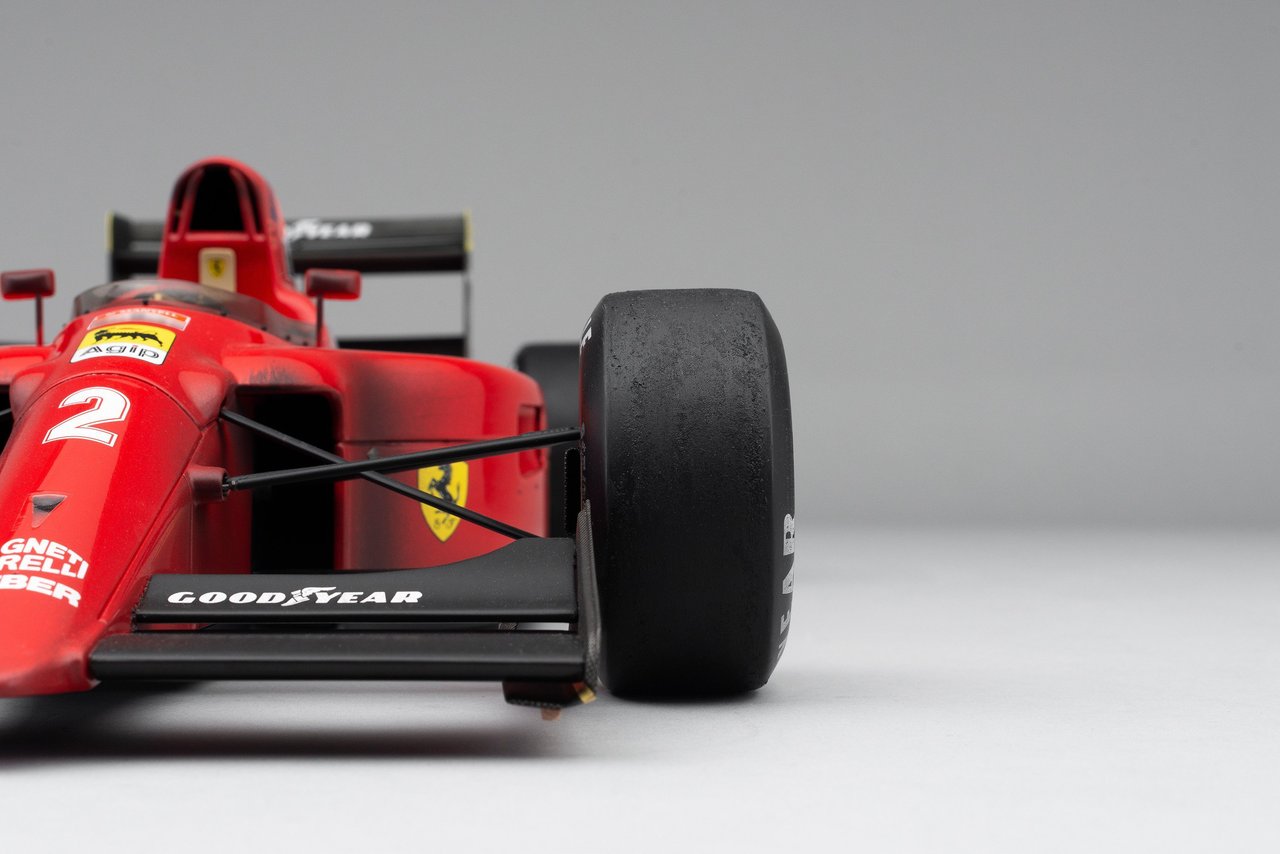 Once again Amalgam's team of Bristol based artisans have created magic, adding race weathering their highly detailed 1:8 scale model of Nigel Mansell's Ferrari F1-90 Formula 1 car, also known as the 641. This car is a homage to Mansell's second place at the Mexico Grand Prix where Ferrari scored a 1-2 result with Alain Prost taking the win.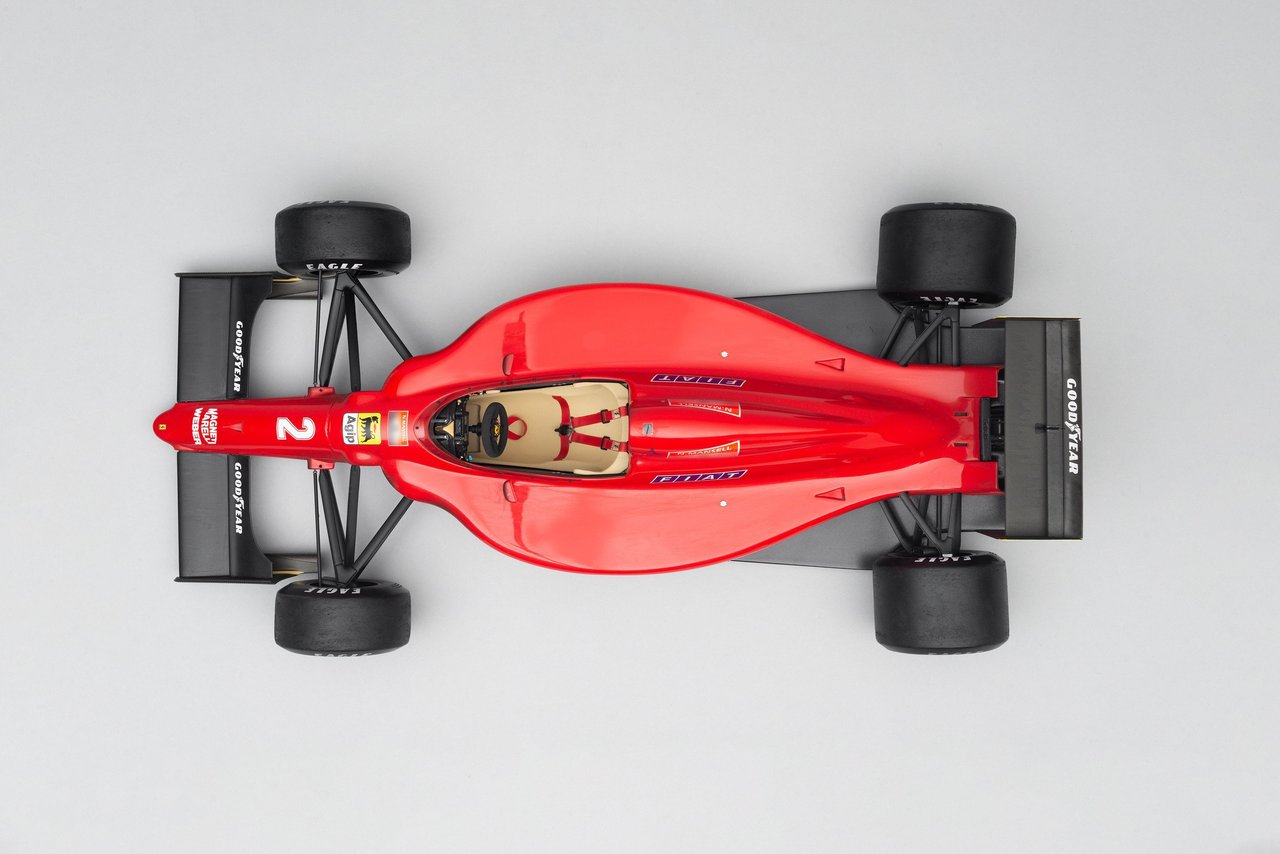 To many this is one of the most beautiful grand prix cars of all time and even better it was powered by a glorious V12 Ferrari engine. While the modern regulations mean cars no longer look as desirable on your TV screens at least your shelf can show the most beautiful era of Formula 1.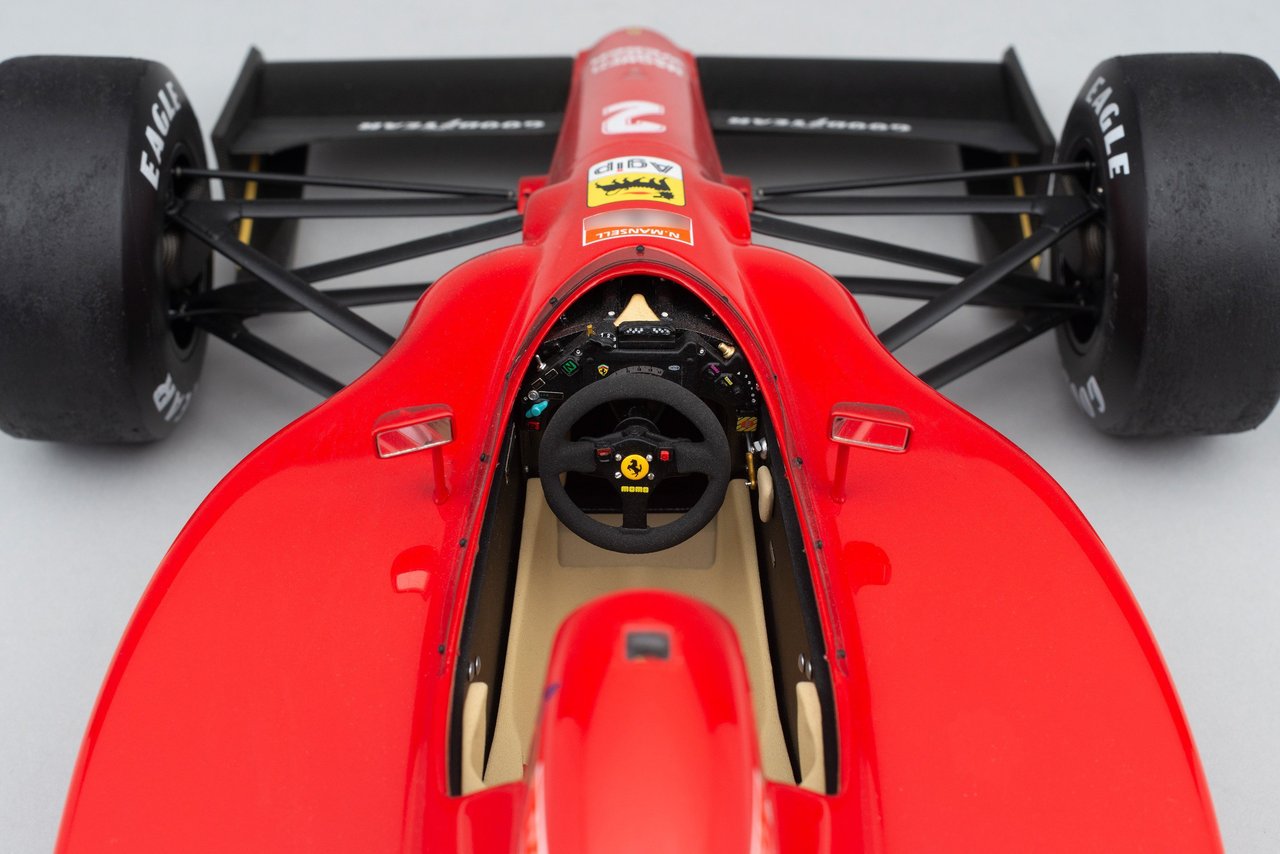 Amazingly, the Ferrari 641 is officially a work of art: it is the only racing car to be part of the Museum of Modern Art in New York's permanent collection. And now it could be in your home wearing the dirt, oil and race action that saw Mansell overtake Gerhard Berger on the penultimate lap of the race to give Ferrari their first 1-2 result in two years.
This model has been handcrafted and finished in the Amalgam workshops with the co-operation and assistance of Ferrari regarding original finishes, materials, archive imagery and drawings. The use of supremely accurate digital scanning allows them to perfectly recreate every detail at scale.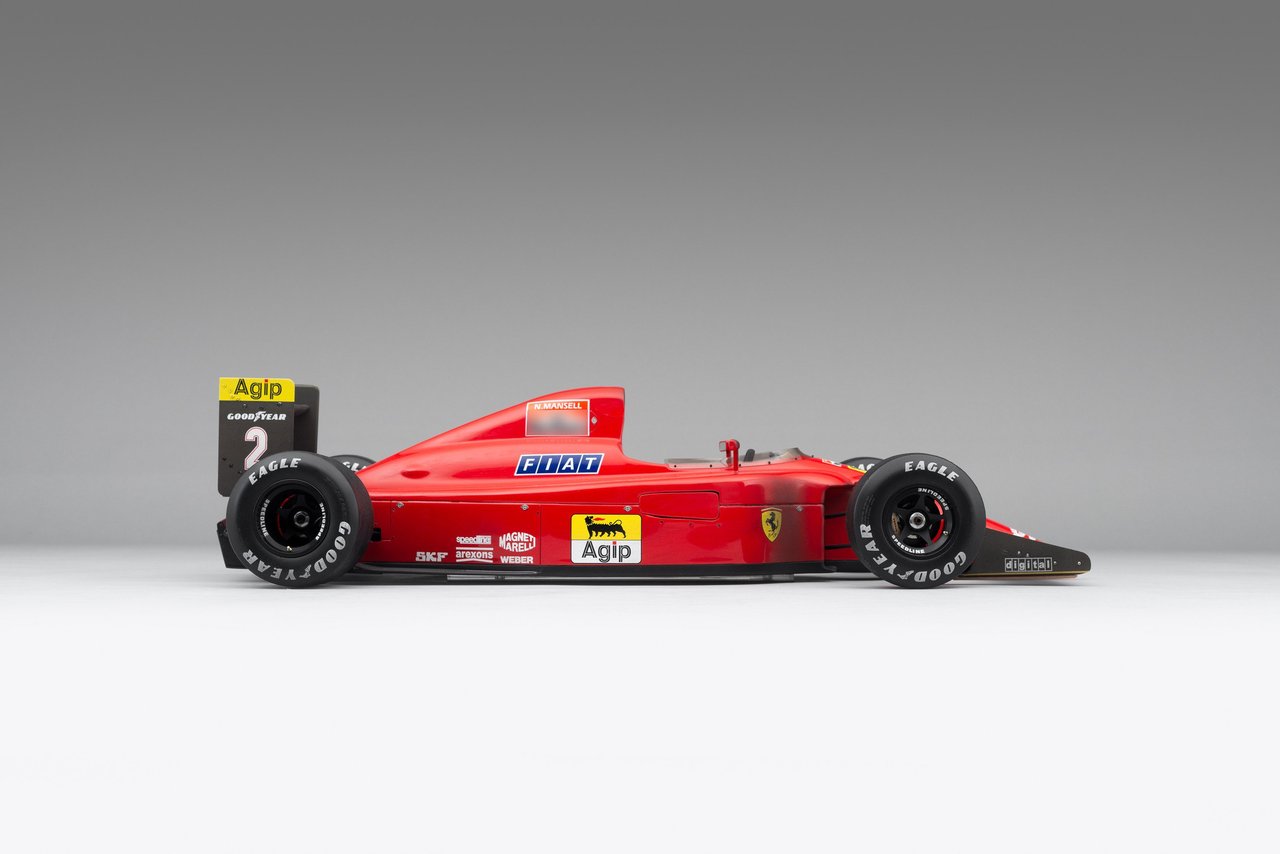 Each Amalgam 1:8 scale model is supplied in a luxury black presentation box and mounted on a carbon fibre or leather base protected by a clear acrylic dust cover. The model title, original branding and edition number are displayed on polished stainless-steel plaques mounted at the front end of the base.