Sergeant Aircrew for a day (or two)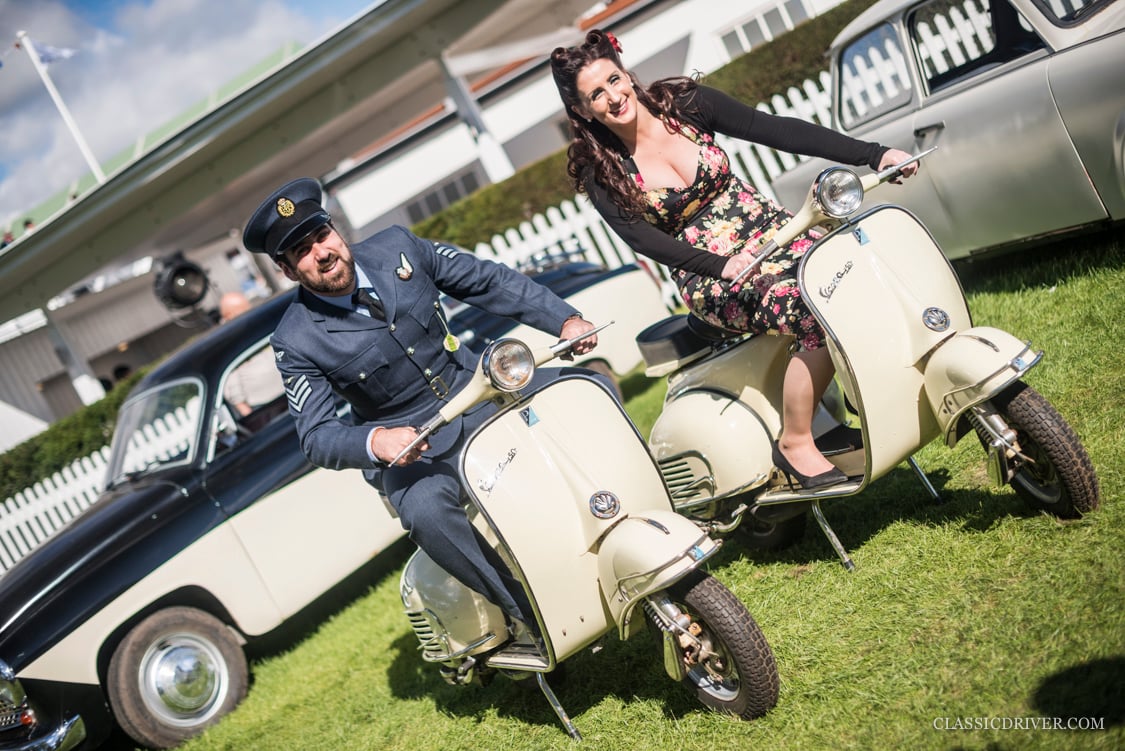 As Sergeant Aircrew (or more realistically, Classic Driver's UK Editor), my task over the weekend was to find a new intake of stylish Revival-goers and report my findings. With help from my assistant Natalie, I was also researching possible future outfits from the vintage retail village – although I understand there's an unspoken rule that you shouldn't wear medals unless you've earned them, or at the very least can tell the stories behind them. More on those next year...
The Goodwood Armada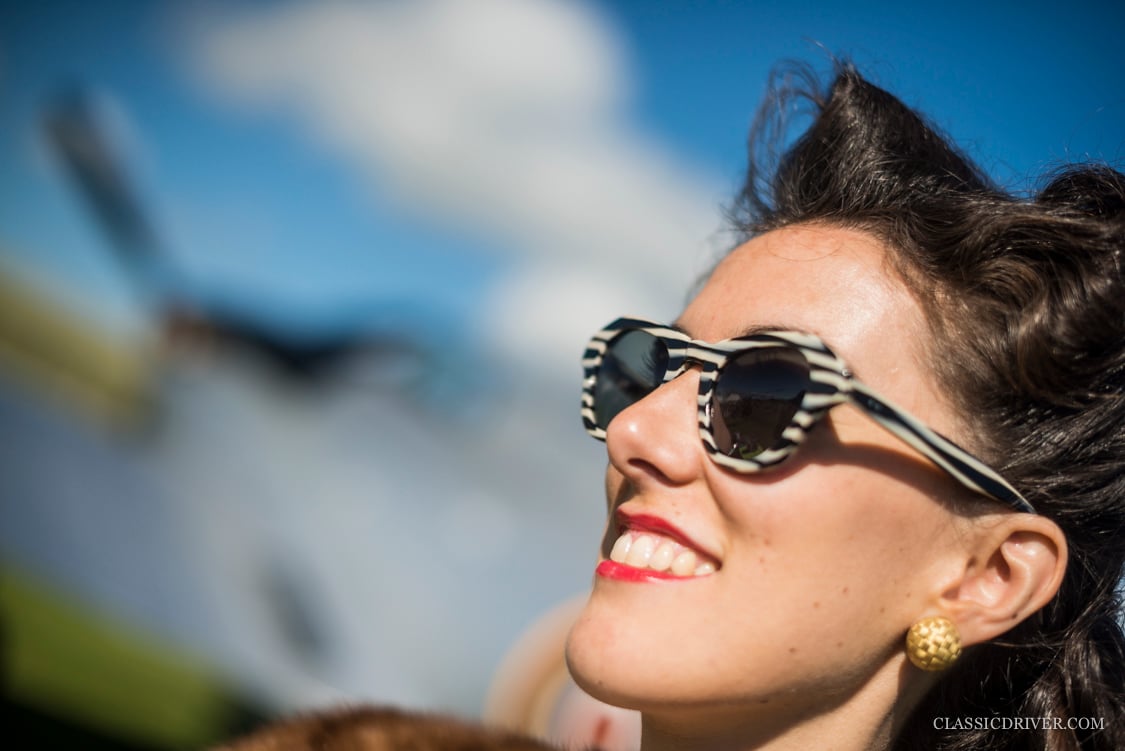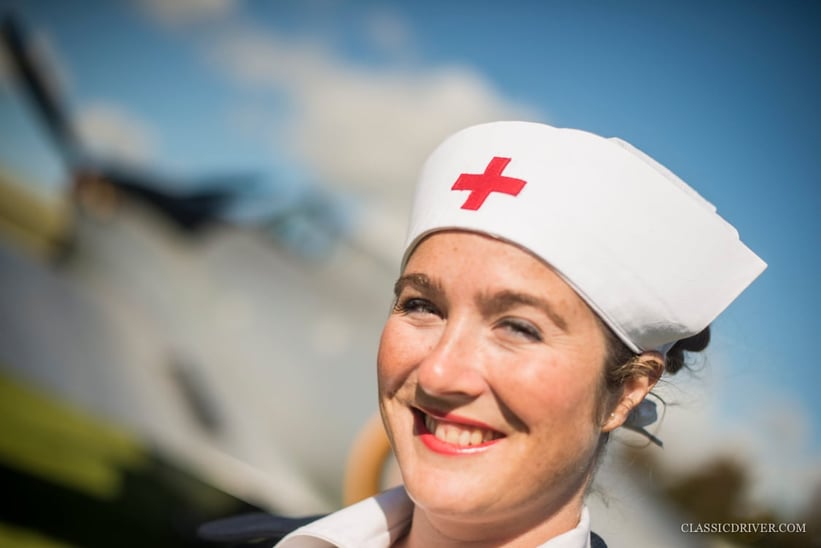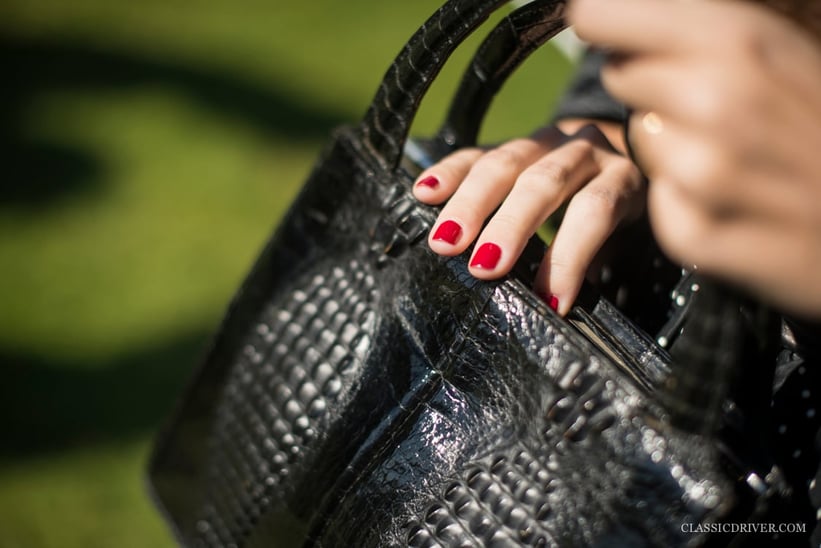 Teresa, Marta and Paloma travelled all the way from Barcelona for the Revival. "Our husbands are over at the track watching the racing, so we've come for a walk to see everyone else in their vintage outfits. We've never seen anything like it, and we'll definitely be back next year – whether our husbands join us or not!"
Dad's Navy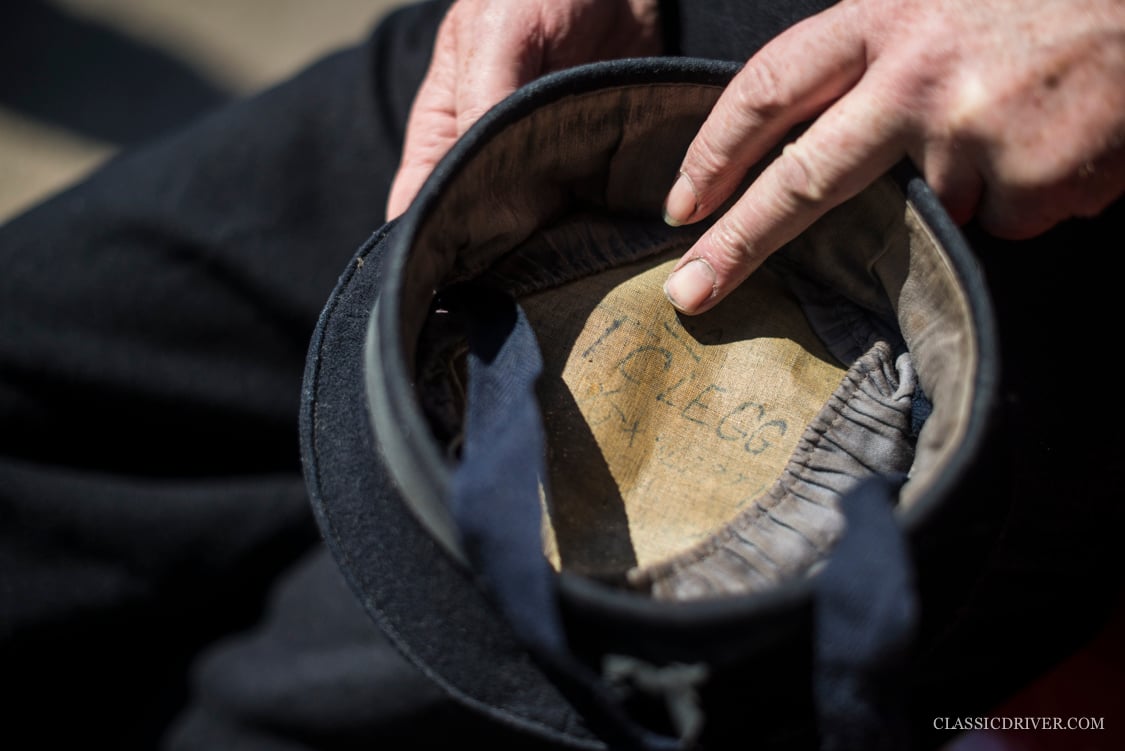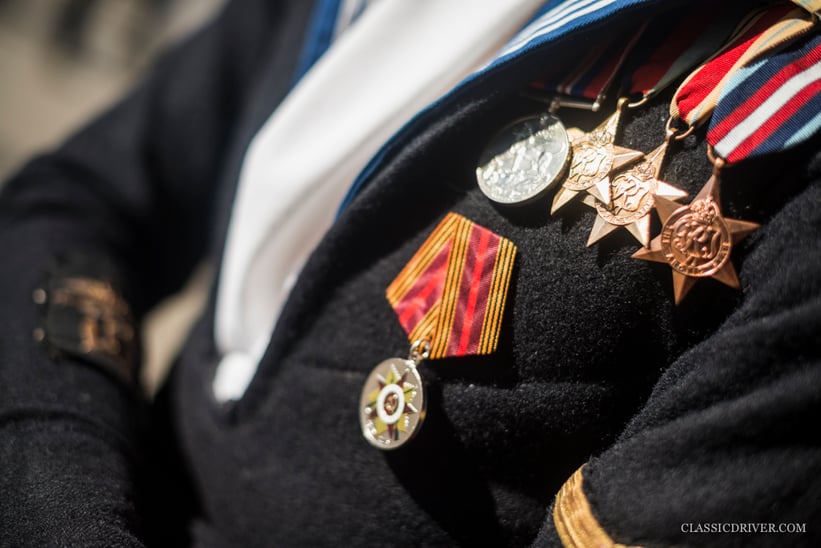 Steve Clegg went to the Revival wearing his father's Royal Navy sailor uniform. Thomas Clegg served during the Falklands War, escorting ships to Russia aboard HMS Sheffield – and his name could still be found scribbled into the lining of the hat.
Bentley boyhood
Accompanied by his parents Stacey and Daniel, Henry Walsh was enjoying his second outing to the Revival – although he didn't see much the first time, as he was still with his mother as a 'passenger'. Henry's grandfather (who passed the tie down to Henry's father) owned a 4½ Litre Bentley; Henry's working his way up to one, learning the basics from the helm of his vintage pram.
The engagement tour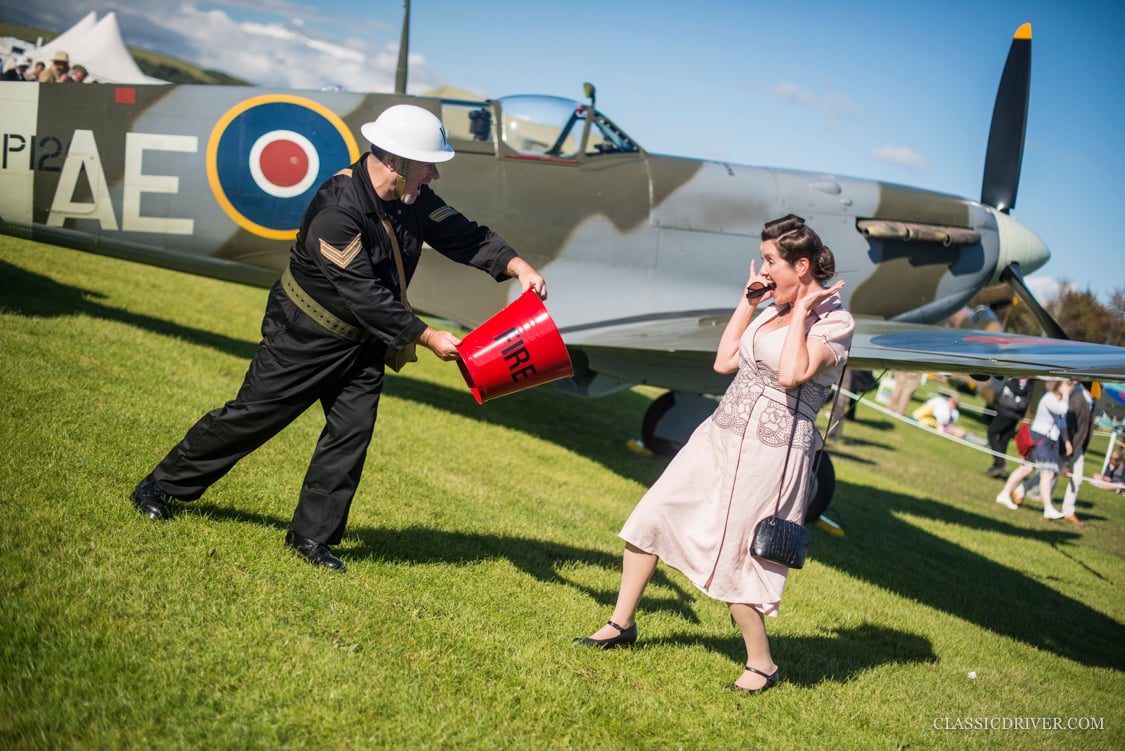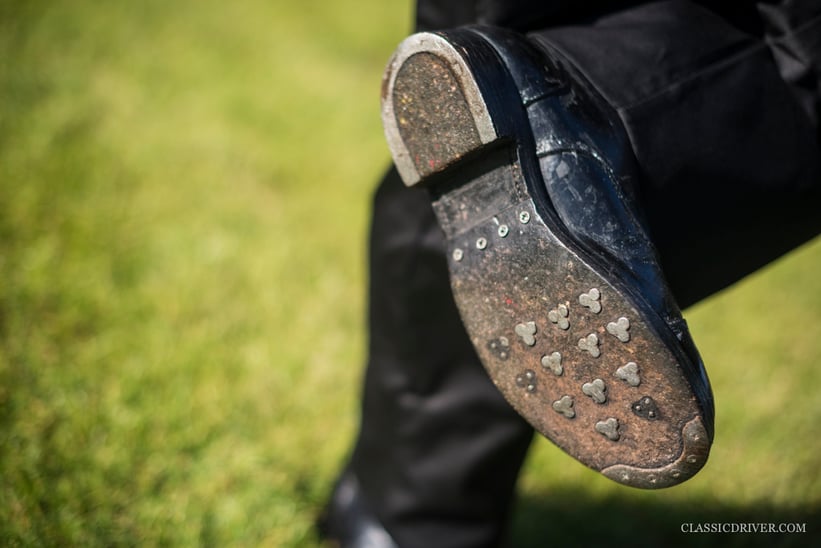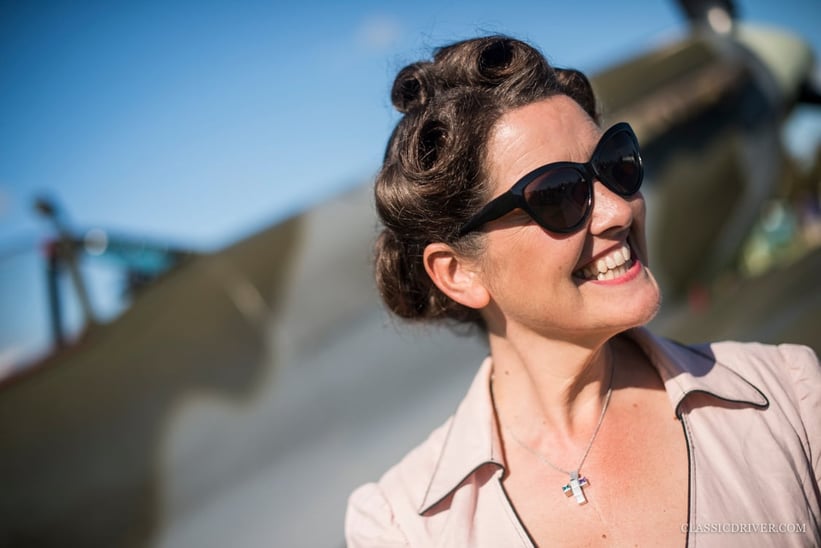 "I wanted a uniform that was easily identifiable, so I went for an Air Raid Precautions warden," said Steve, who went to the Revival with his new fiancée, Polly, as part of their engagement tour. "I'm quite enjoying this," Polly told us. "Steve's shoes are genuine ARP items, so the soles have metal studs – this is the first time that we've gone out and he's been the one complaining about uncomfortable shoes..."
Youthquaking on a Vespa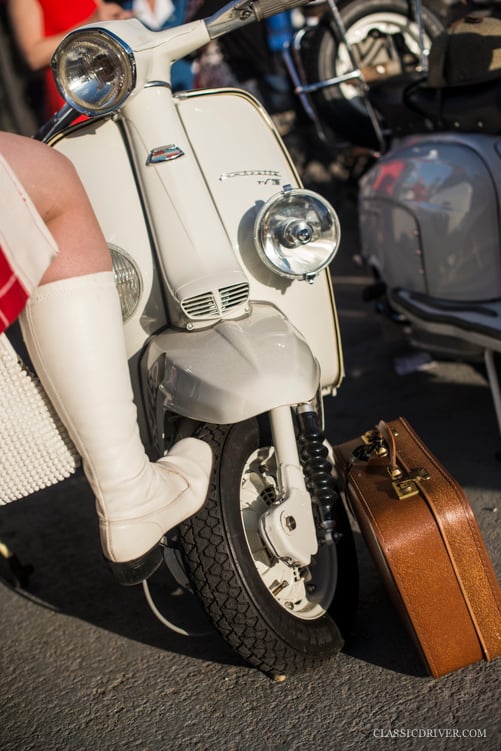 Stephanie Goward joined the 'Youthquake movement' that took the Revival by storm this year. "Working for a vintage fashion magazine, I've been to a lot of vintage shows," she told us. "But I'm equally interested in the cars at the Revival – when I was growing up, my father owned an Audi Quattro and a Lotus Europa."
Pan Am ladies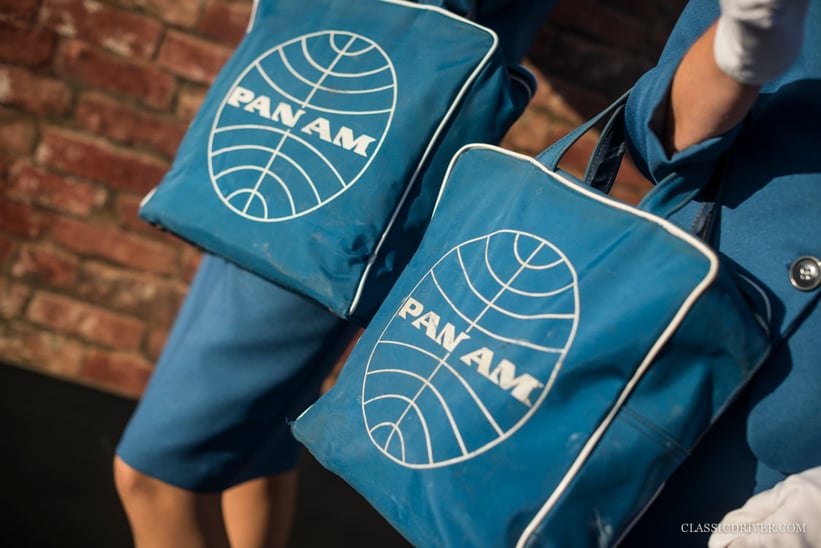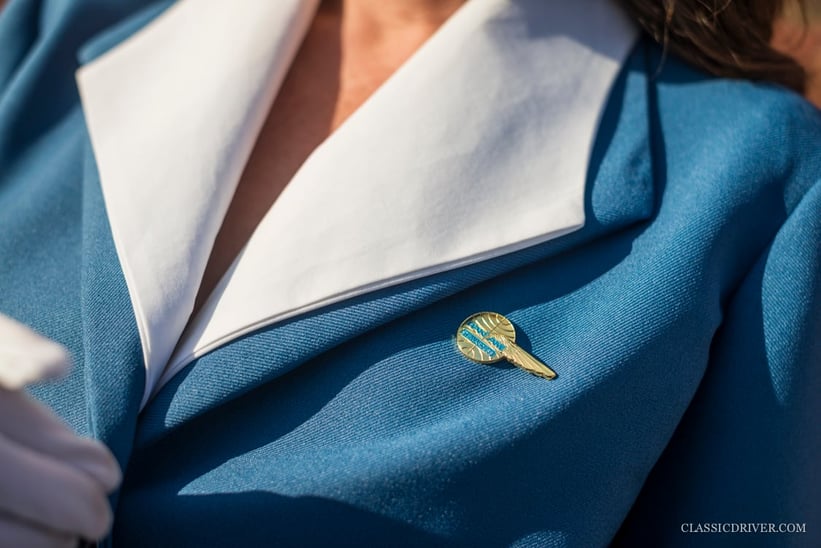 Lynne and Patricia came from Edinburgh, wearing the iconic uniforms of 1960s Pan Am cabin crew. But putting them together was by no means straightforward: "The bags and badges are original, but we had to make the rest of our outfits from scratch – and the shop in which we found the material only had 10 yards left." Even more commendable was the fact that they made the journey from Scotland to southern England not by plane, but driving their classic Minis.
The Goodwood Hornets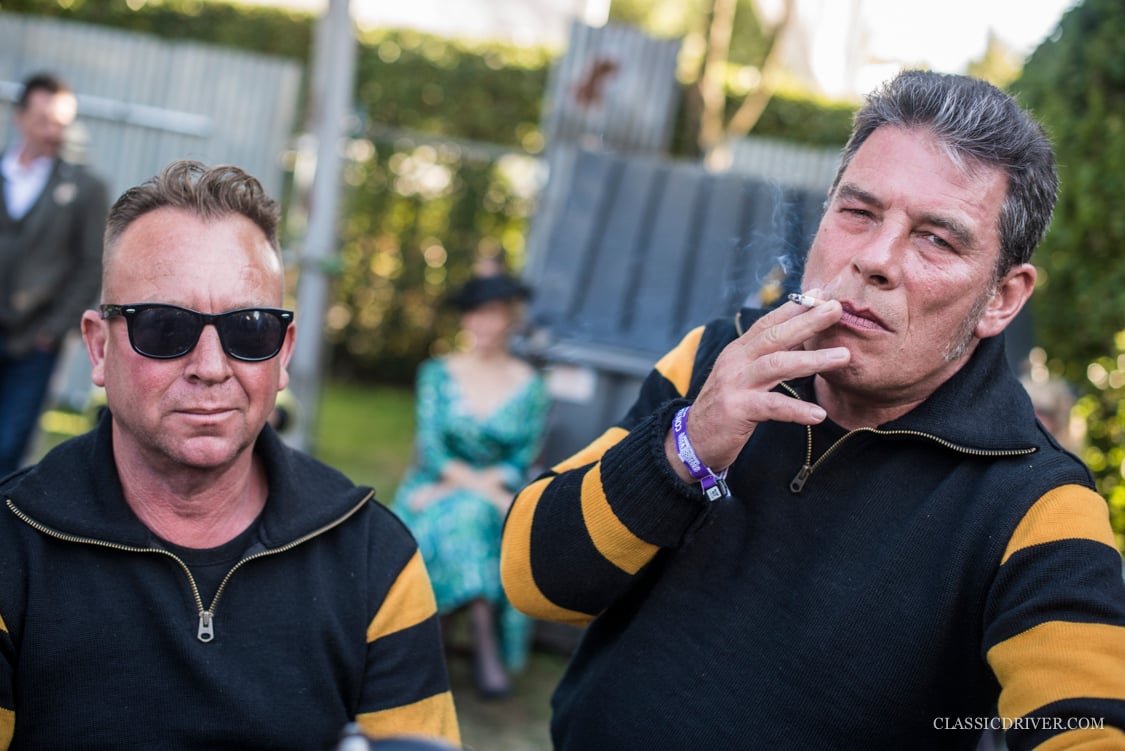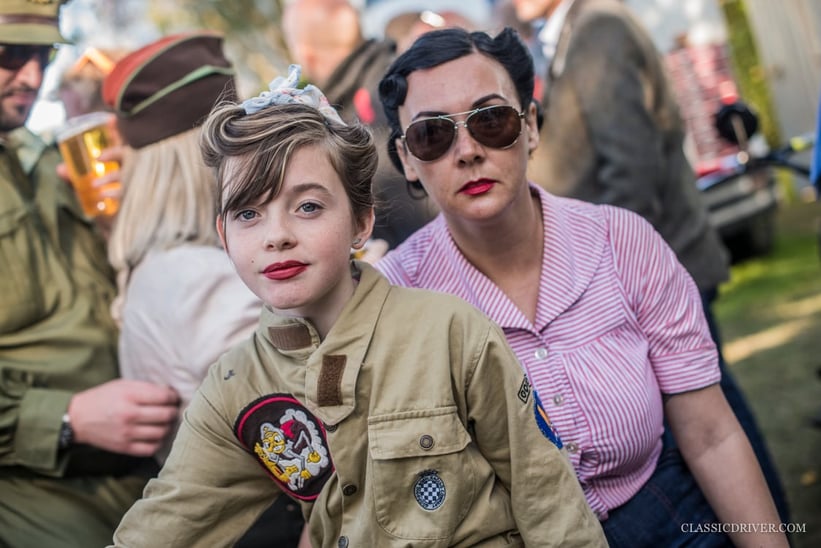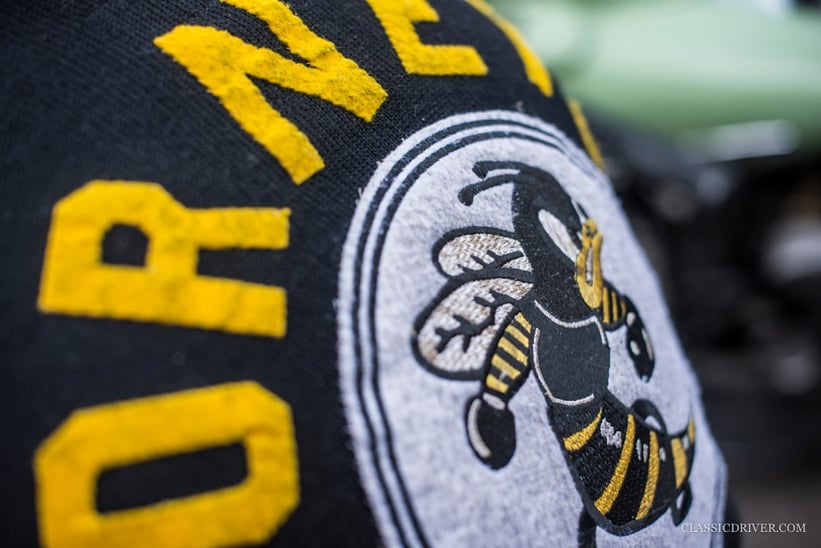 The Hornets were assembled at the behest of Lord March, but they're all genuine biker boys (and girls), and use their machines as 'daily riders' when they're not showing them off at Goodwood. They're also much more friendly than their stern poses suggest – in fact, the club president is named 'Huggy', and is a church caretaker on the other 362 days of the year.
Last-minute wardrobe raiders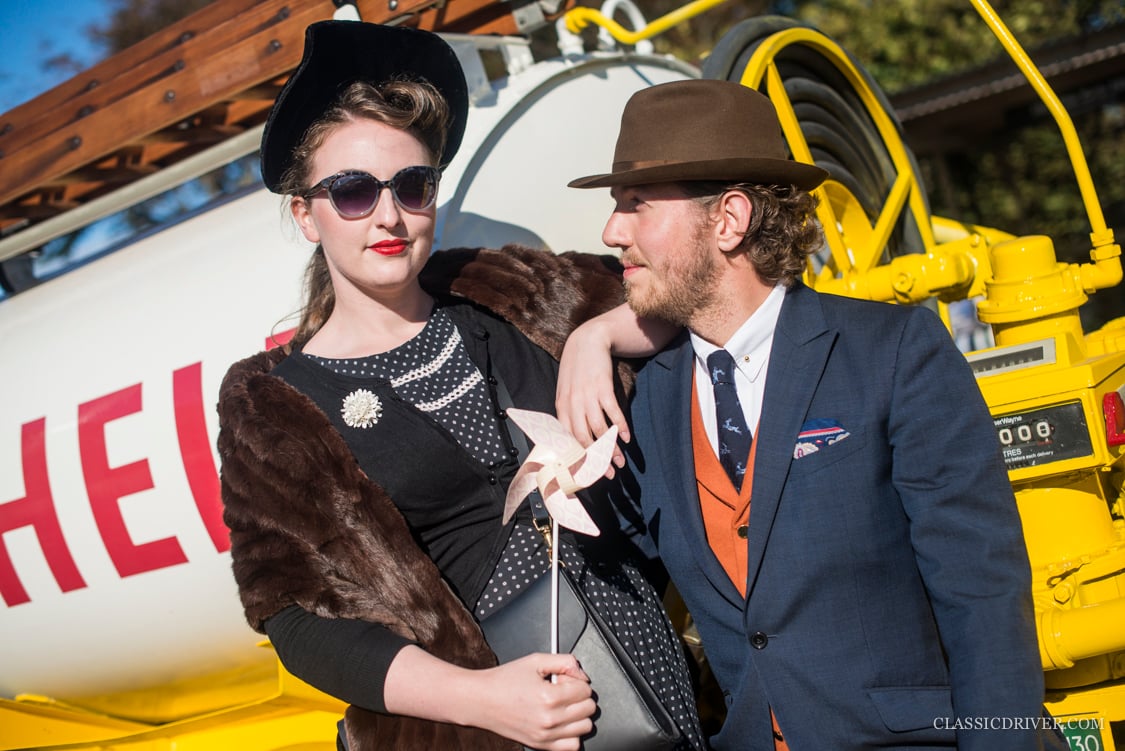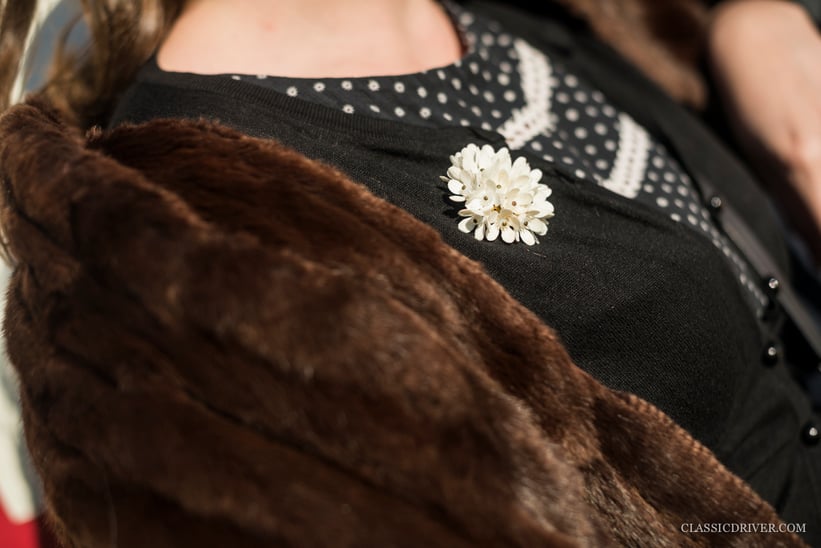 Adrian Blok and Clare Barrett only found they were going to the Revival the day before the event began, but still managed to put together some thoroughly impressive outfits. "Luckily, I wear vintage clothes all year round," said Clare (who drives a Triumph Herald), "so I just had to do a bit of last-minute wardrobe raiding. Adrian has a few friends that work in Savile Row, so he made some frantic phone calls – and here we are!"
Ladies of leisure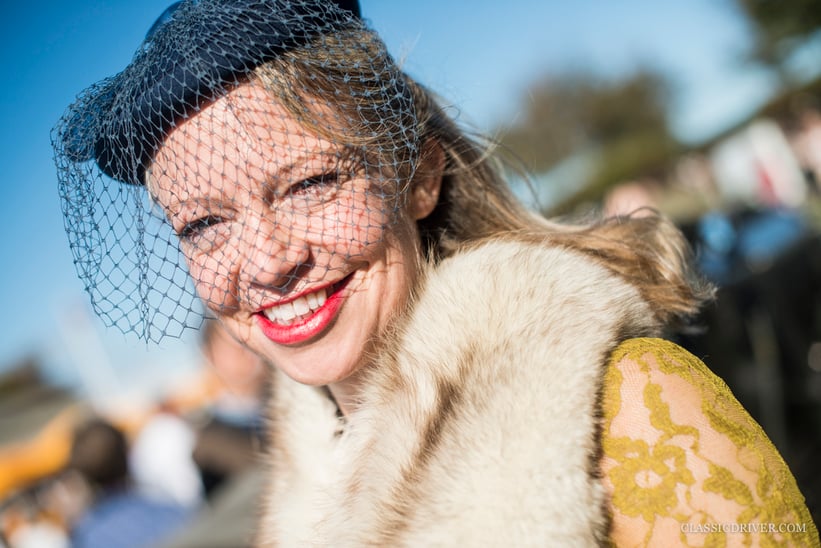 Gayle and Charlotte were clearly enjoying their ladies' day out, and even cheekily commandeered an Alfa Romeo 8C 2600 that was about to go on track to ensure they looked the part. "Everywhere you look, it's like a vintage photo. We couldn't let the event down now, could we…?"
Photos: Photos by Rémi Dargegen for Classic Driver © 2015